Preserving Heritage: My Summer Internship at Dunhuang
Last school year, Dulwich College Beijing (DCB), in collaboration with the China Dunhuang Grottoes Conservation Research Foundation and the Dunhuang·Chinese Succession Special Purposed Fund, formalised a partnership at the digital Dunhuang Grottoes exhibition "Dunhuang Aesthetic Connection with the World." As part of this collaboration, student-participants in the event seized the opportunity to 'make it real' by extending their learning through organised activities with the foundation.
Last week, we shared the captivating experience of our student Evan Y, who traveled to Dunhuang as part of an exclusive educational program with the foundation called the Grand Tour of Dunhuang. Today, we bring you the insights of Michelle W, who immersed herself in a two-week summer internship at the Dunhuang Research Academy.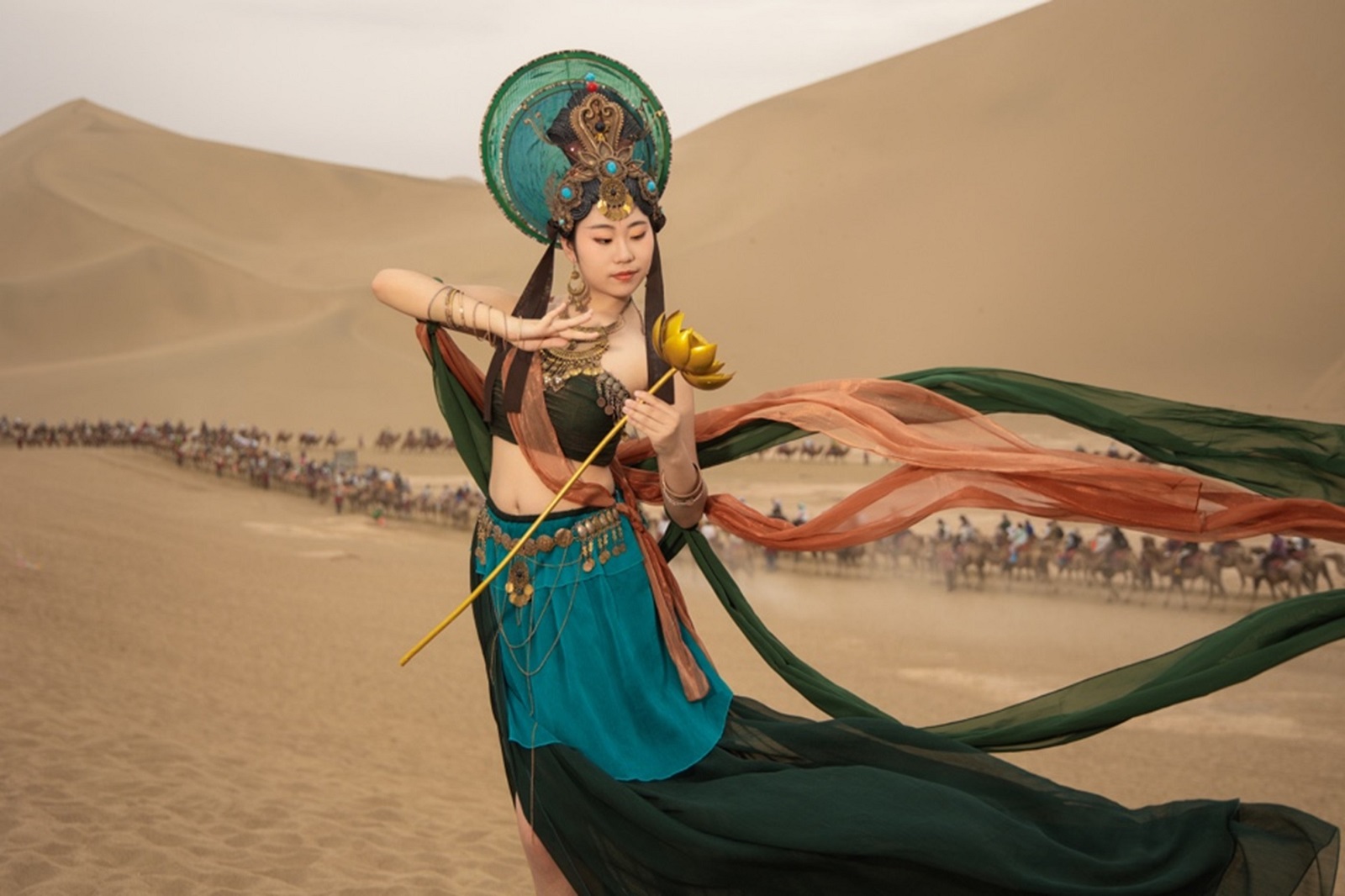 By Michelle W
Dunhuang, a city nestled within the Northwestern province in Gansu, China, holds a prominent place as a cornerstone of the Silk Road. Renowned for its role in trade, Dunhuang served as an important cultural hub, facilitating the amalgamation of diverse cultures and religions worldwide. Beyond the camel rides and big mutton stakes, the city's cultural fusion manifests in its great masterpieces, the grottoes. Notably, three of the most famous grottoes in Gansu are the UNESCO World Heritage Site Mogao Caves, Western 1000-Buddha Cave, and the Ehe grottoes at Yulin.
From an early age, my family instilled in me a deep appreciation for cultural education. Even though I was living in Canada, they sparked my interest in learning Guzheng and Beijing opera and taught me Chinese using public school textbooks. My multicultural background eventually led me on a journey of cultural promotion, starting from Year 10 in Dulwich College Beijing. After leading a bilingual tour guide program about Dunhuang, I was fortunate to secure a two-week summer internship at Dunhuang Research Academy within the Institute of Cultural Relics Digitalization.
Part 1: I started my internship as a tourist
I first went as a tourist. I immersed myself by watching two movies filmed by the Dunhuang Research Institute about the history of Dunhuang and Mogao grottoes at the Digital Display Center. I then went to see the real thing and be witness to this great sediment of time.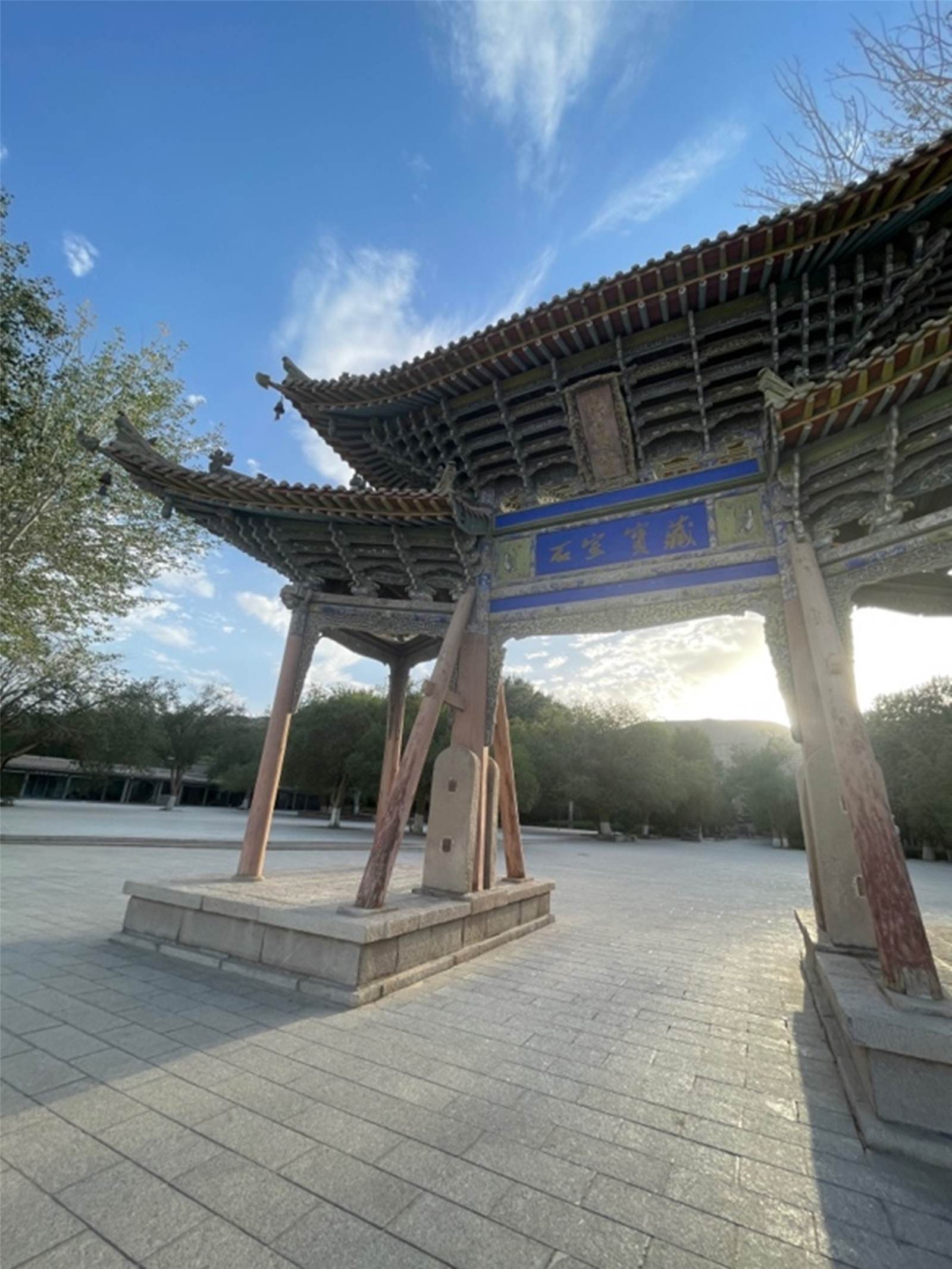 The Mogao caves have a history spanning over 1600 years. It has 492 cells and is famous for its Buddhist statues and wall paintings, an eyewitness to the fusion of different cultures in its long history of existence. Representations from Chinese myths, Hinduism, Buddhism, Islam, and various other traditions converged, blending their artistic styles in harmonious unity.
I was then allowed to enter a grotto where digitalisation was in progress. Digitalisation consists of two steps: high-resolution photos of the grottoes are taken and then pieced together to create a holistic image. The process is much more difficult than it seems. The photo collection process involves more than five people for over two months in an air-tight building under 30 degrees Celsius temperature, holding countless delicate machines. The piercing process requires even more human labor so that a perfect image can be presented to the public and preserved for future research.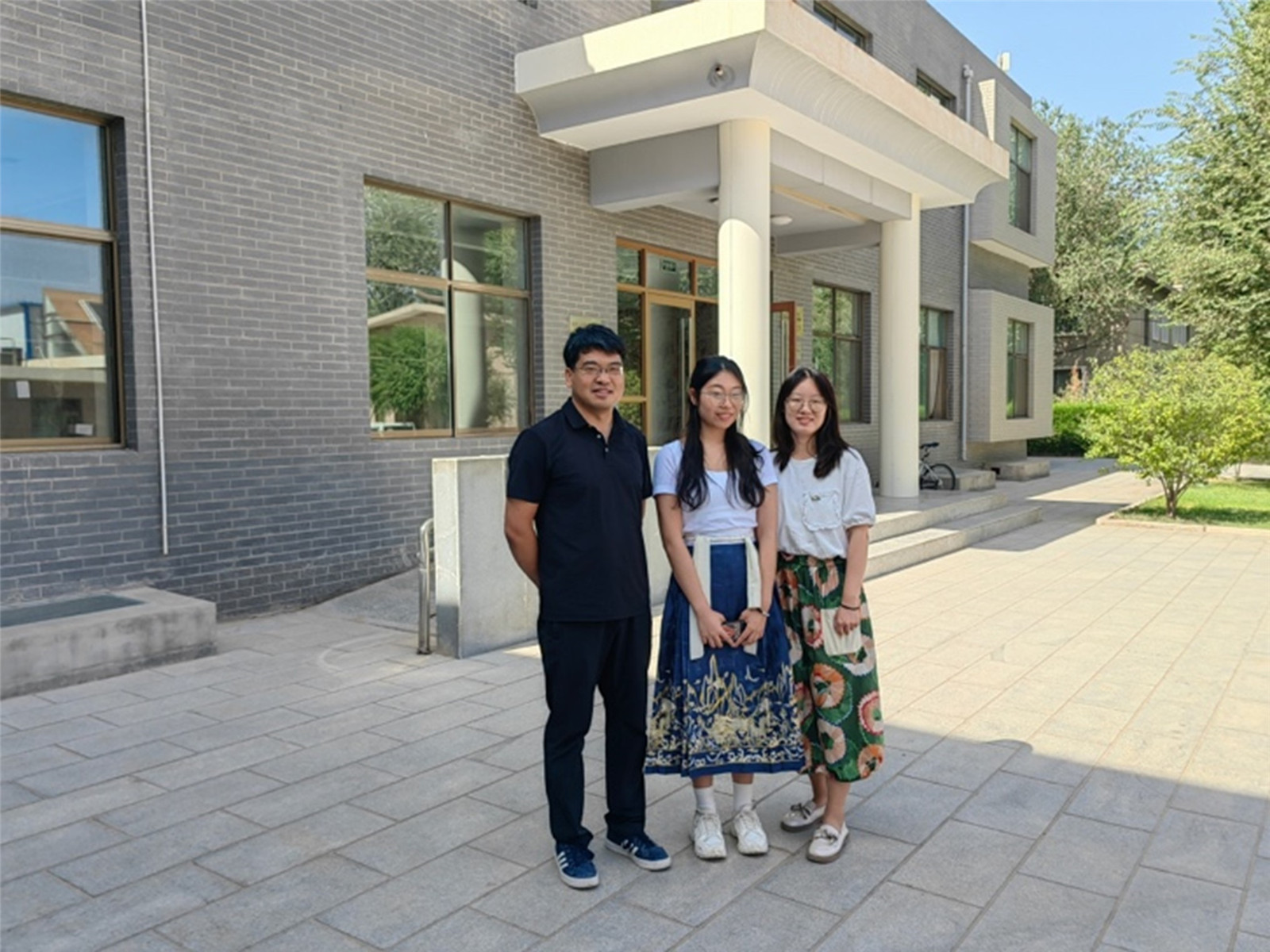 Part 2: Research
Now the real work begins. Transitioning into the realm of research, I marveled at the collaborative efforts of people, including myself, contributing to the preservation of cultural literacy. For me, Dunhuang is a platform to further spread world culture and cultural diversity, and I wanted to leverage my cultural diversity to create an inclusive and interactive platform.
I conducted both primary and secondary research to determine my topic, interviewing family caretakers and reading papers about aesthetic education. I focused on a visually appealing presentation format to ensure inclusivity across age groups and languages.
The dances enshrined by the Mogao grottoes inspired me. In Buddhism, the ultimate aim is to obtain merit in order to enter into the Pure Lands, a blissful world without pain in the Buddhist ideology. The imagery of the Pure Lands is depicted amongst the walls of Dunhuang, accumulatively, making the Pure Land Sutra the most numerous among the Dunhuang grottos, with over 400 pieces.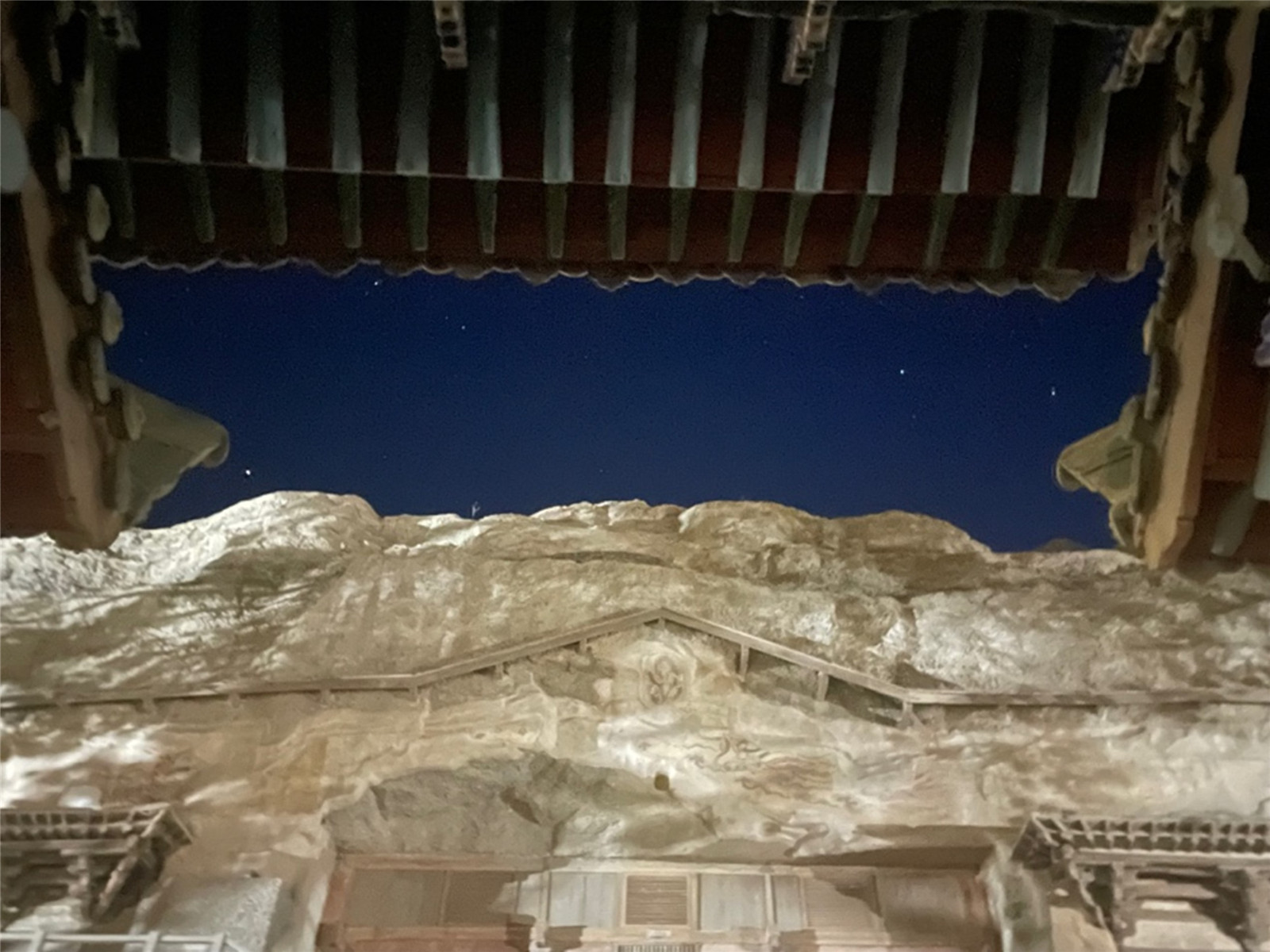 Since music and dance denote happiness, the craftsmen also imagined the Pure Land to be filled with melodious music and lively dances. This utopian vision reflects the importance of music and dance in people's conventional lives. By adopting the topic of music and dance culture, using the graphic-heavy display medium of immersive experience, culturally and age-inclusive equipment can be designed.
Daily routines seamlessly integrated into the internship, from mornings with a hot bowl of soup from the staff cafeteria to research in the library and feedback sessions from Professor Yu, the Dean of the department. Evenings were spent in awe of the magical nine-storied Mogao Cave under the beautiful night sky, when it shed its morning solemnity and transformed into an elder, narrating tales of diversity and inclusion to the sand and the wind and anyone who would listen. I bowed deeply at the building, not praying to the world's third largest Buddha inside, but as a sign of respect for the prominent development of world culture.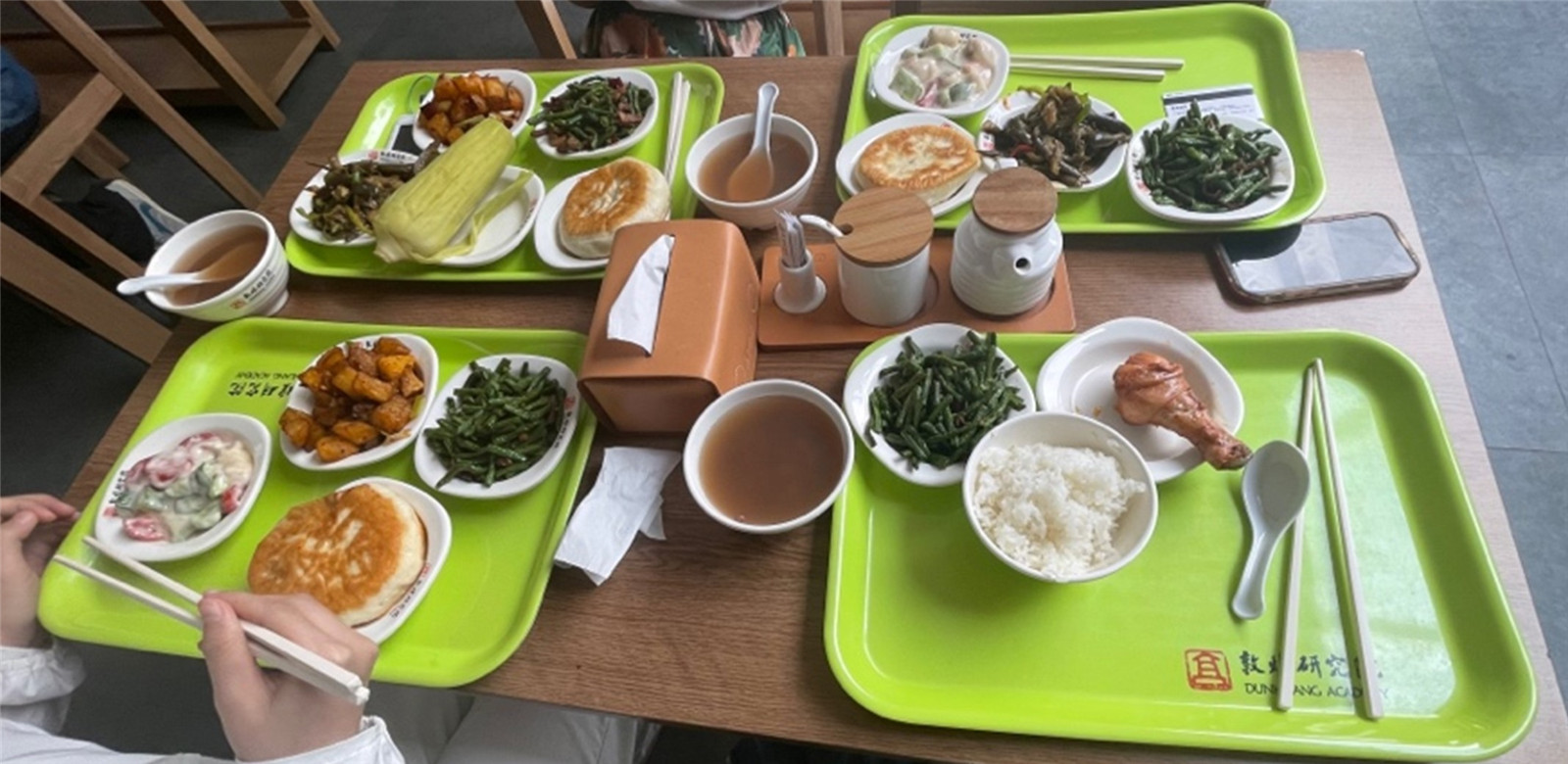 At the end of the experience, I authored a 16,000-word bilingual essay about the device. By including visual aids such as 3D modelling and filming and asking different age groups for feedback, my idea has been proven practical and possibly installed within Dunhuang's next digital display center starting this September. I find myself grateful for this insider experience, which has shaped my perspectives on religions and fate, seeing in the cave paintings a world united by music and dance.
Part 3: From local to communal
After coming back to Beijing, I have decided to amplify the impact of the journey to a communal impact. I used 3D modeling to envision my display center, translated my essay into English and contacted friends, members of our Min·Harmony band, to rehearse Mogao music script relics. Ongoing communication with the professors at the Dunhuang Research Institute has not only supplied me with new ideas and support, but have also enhanced my essay writing skills and serve as my role models in responsibility.
Dunhuang is like a treasure box; everyone can find something inspirational within. My journey in Dunhuang ended, but it only inspired me to begin a longer journey of being a cultural ambassador. This marks my first step in a broader cultural journey.