Sport is one of the five pillars* of education at Dulwich College Beijing. Engagement in sports not only aids in students' physical development; it also helps to enhance social, emotional as well as time and stress management skills. Competitive sports celebrate the successes of hard teamwork and resilience and at the same time, teach young people how to deal with defeat and lose with grace.
With our strong sports programme, we want to instil in all our students, from Early Years to Junior School to Senior School, a love for regular physical activities so that they will take the habit with them to university and beyond.
Junior School Competitive Sports
Throughout the year, Junior School students have the chance to compete with their peers from other international schools, in sports such as football, netball, rugby, tennis, table tennis, athletics, swimming, and skiing.
Senior School Competitive Sports
DCB competes in two international school leagues – ISAC and ACAMIS – as well as in fixtures and tournaments against local teams in various sports. Senior School students can train in football, basketball, volleyball, badminton, tennis, rugby, netball, table tennis, cross country running and swimming. The level of competition is generally categorised as Key Stage 3 sports (middle school) or Key Stage 4/5 sports (high school).


DCB Sport Programme Progressive Pathway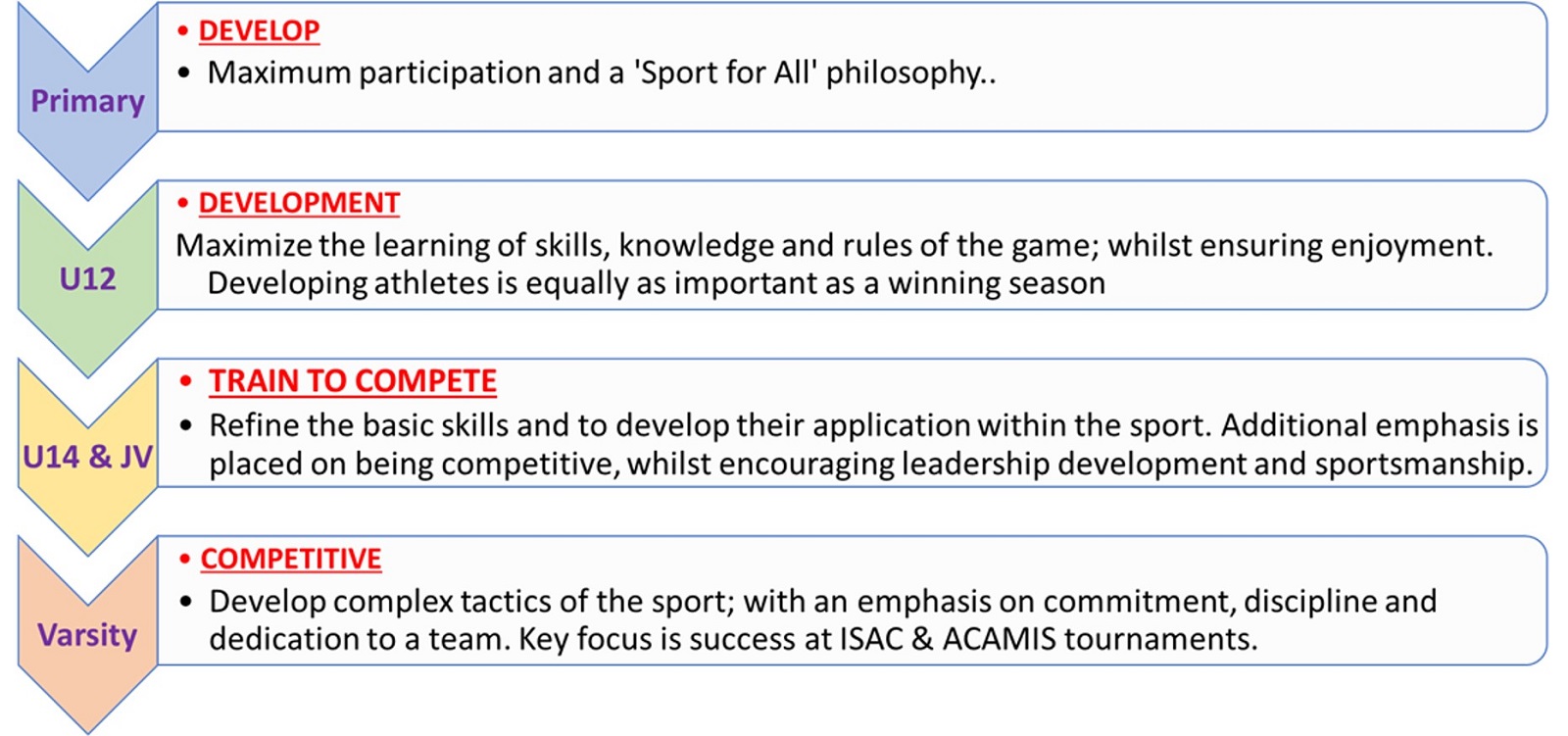 Major Sports Tournaments
In addition to exchanges and fixtures, students have the chance to participate in the many tournaments on offer in different sports and age categories, some taking place here in Beijing, some in other cities in China and in Asia.
Examples include:
Dulwich Primary Games
FOBISIA Primary Games
Dulwich College Suzhou Junior School Football Tournament
BISP Football Tournament in Phuket
WAB Winter Blast basketball tournament
ISB Great Wall Shootout basketball tournament
ISAC sports tournaments
ACAMIS sports tournaments
ISAC Cross Country Meet
Water Cube Invitational Swim Meet
DCB Spring Cup rugby and netball tournament
DCB The Lions Cup tennis tournament
ISSCC – International Schools Snowsports Championships China
Tournaments with local football clubs
Dulwich Olympiad
Every four years, students across the Dulwich network gather to compete in sports as well as collaborate in music, drama and visual arts. DCB hosted the first Dulwich Olympiad in 2015, and in 2019 our founding school in London hosted the event to celebrate 400 years of Dulwich College. A total of over 900 students participated in this week-long event, competing and performing in prestigious venues across London. Click here to find out more about this extraordinary and memorable experience for the students.