Our College
Guiding Statements
Our guiding statements provide Dulwich College Beijing with the compass in which to base our decision-making and to ensure we remain focused on our students and the broader DCB community. The Mission, Vision, and Values underpin our policies and approaches and also form the parameters of our College Development Plan.
Our guiding statements include not only our mission, vision & values but also includes our commitment to global citizenship and internationalism.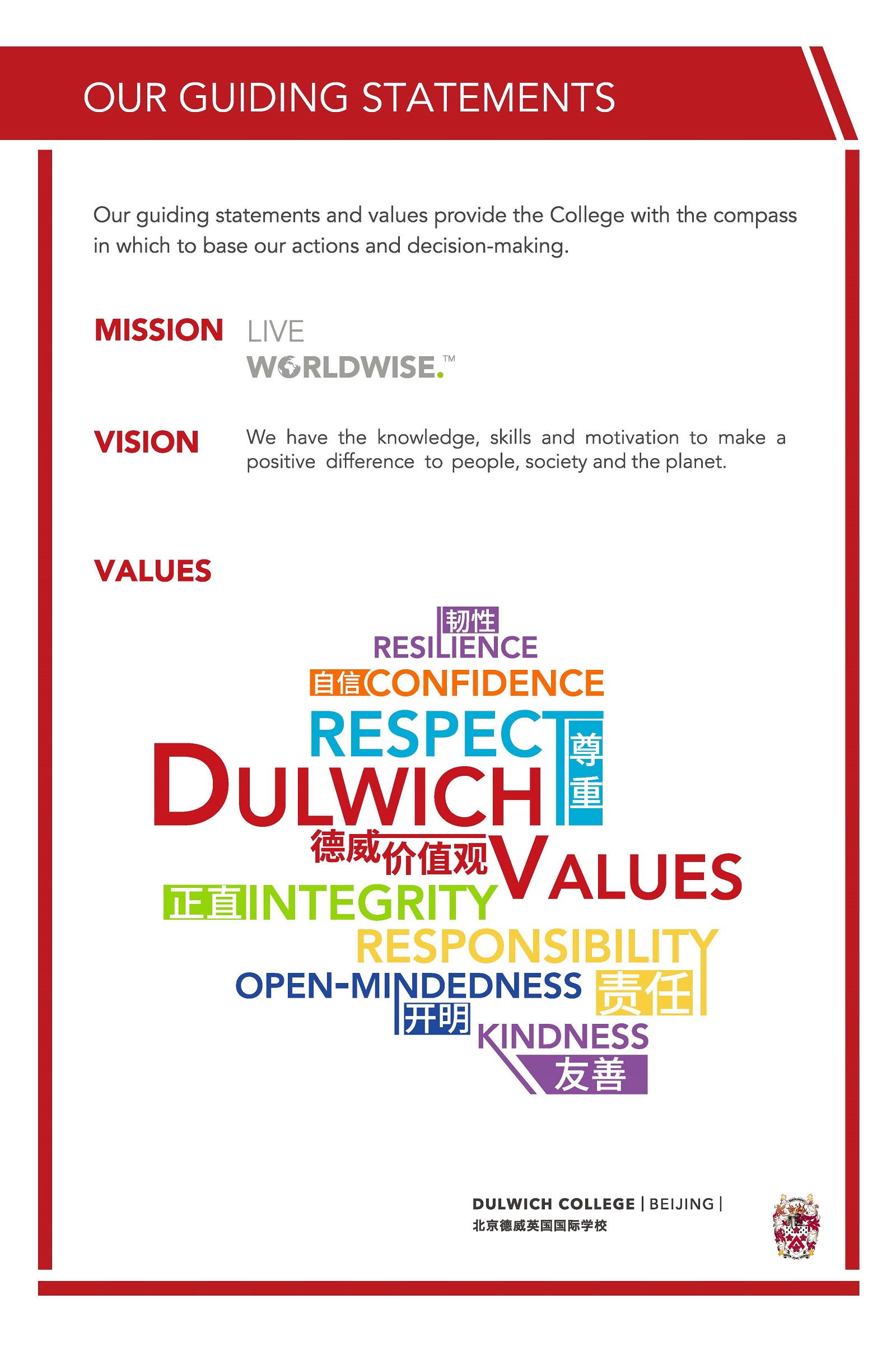 Global Citizenship
Our definition of global citizenship underpins our mission to 'Live Worldwise'. We embrace intercultural learning, both inside and beyond the classroom.
Connect / Care / Act
We are on a journey to connect with, care about, and act for people and our world.