DUCKS get creative and collaborative through low eco impact art
DUCKS get creative and collaborative through low eco impact art
Dulwich College Beijing
AMC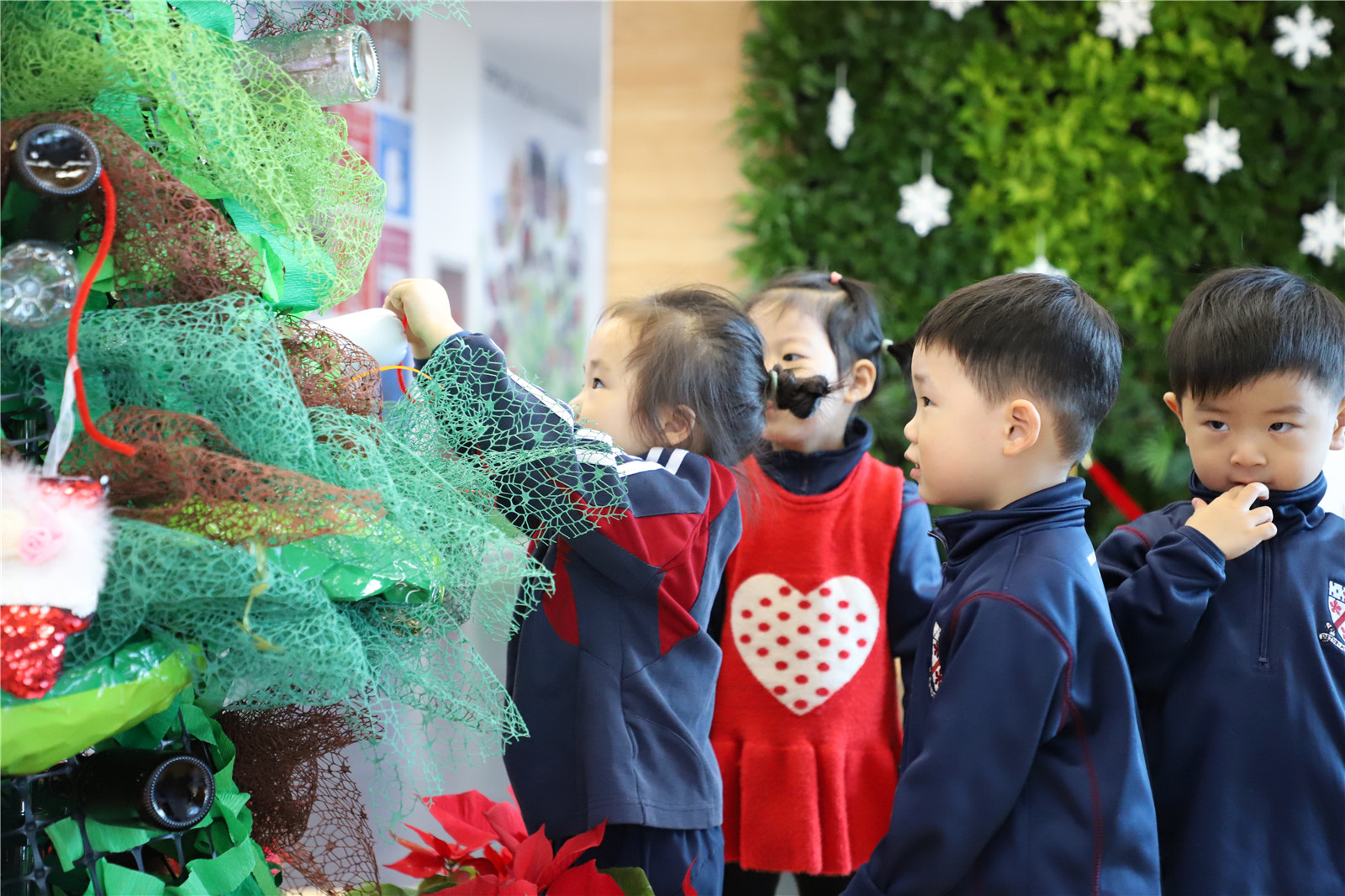 DUCKS Art Teacher Jacob Dong has been teaching his students how to get creative and be more sustainable through art.
Students have created a variety of art that shows nature, yet also lightens humans' footprint on the planet by reusing materials that would otherwise have been thrown out. DUCKS have been able to learn from experienced Mr Dong and learn by doing – creating everything from flower arrangements to painted egg crate boxes to paper weaving to a colourful Christmas tree made from upcycled plastic and glass.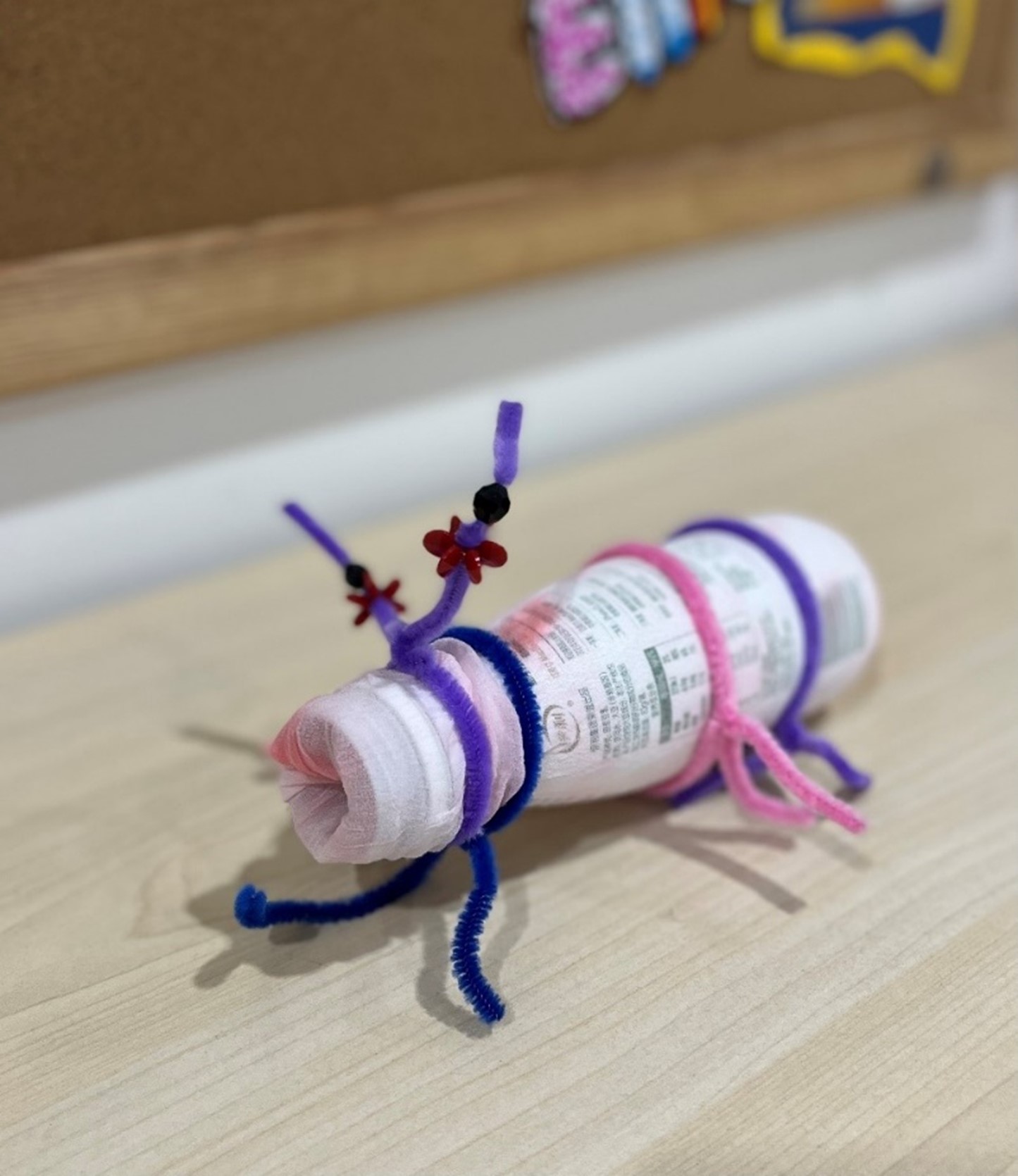 Upcycling means turning old and unused materials or usable "trash" into something more valuable and beneficial. By upcycling, we keep rubbish out of landfill and pollution out of the soil, water and air. It also can result in creative, functional art!
For example, Nursery students worked together to paint a large egg crate. Under the guidance of Mr Dong, these students made a positive difference for people and planet by reusing clean, old egg crate cartons and collaborating with each other to create beautiful artwork.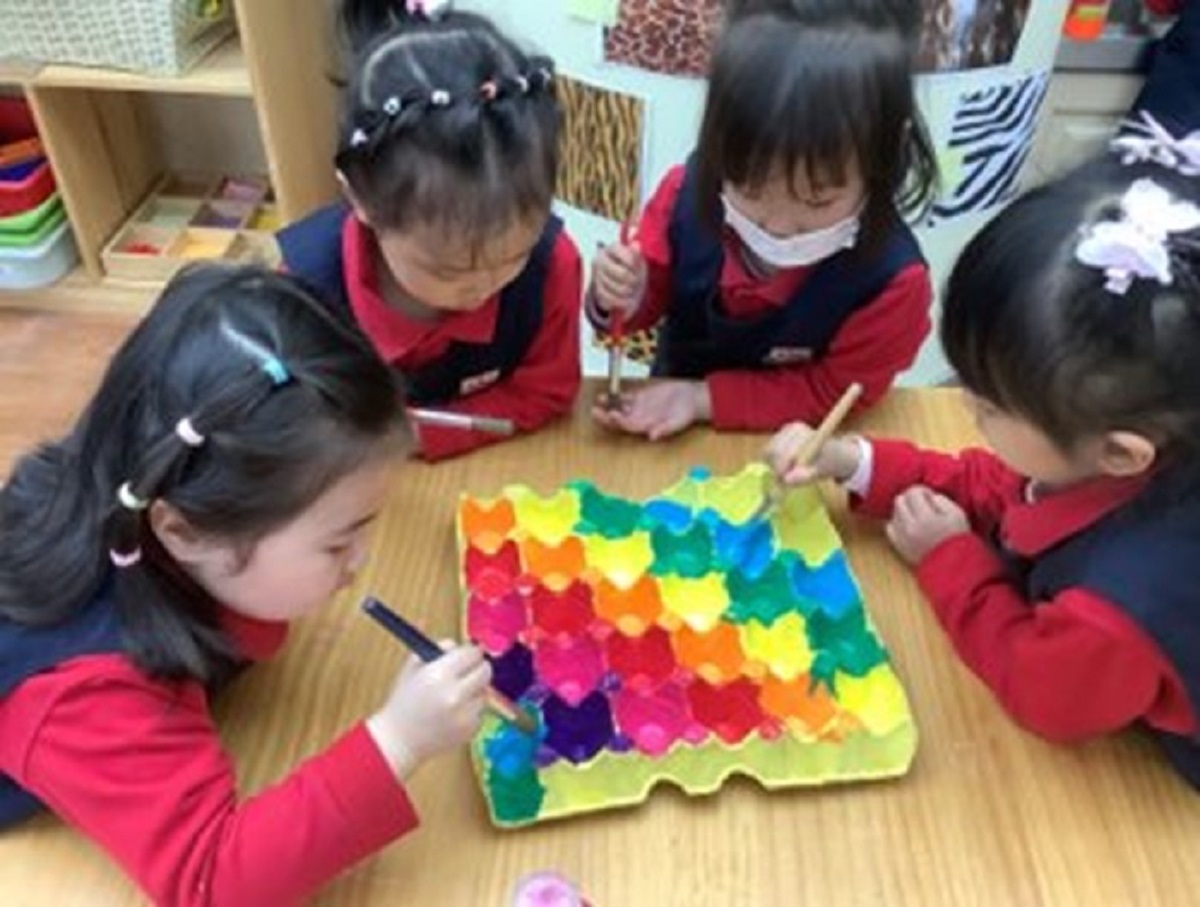 Last Christmas, DUCKS students also learned from Mr Dong and used extra green netting, spare green paper packaging and washed, unused toys and bottles to create a Christmas tree together. They had to work as a team to communicate, support and problem solve, developing Worldwise skills and qualities like respect, responsibility, open-mindedness and kindness.
Through their hard work, guidance from their teacher and collaboration they were able to create an impressive, low eco impact Christmas tree. It was displayed for the whole DCB community to enjoy. The DUCKS were very happy and satisfied with their creative upcycled artwork!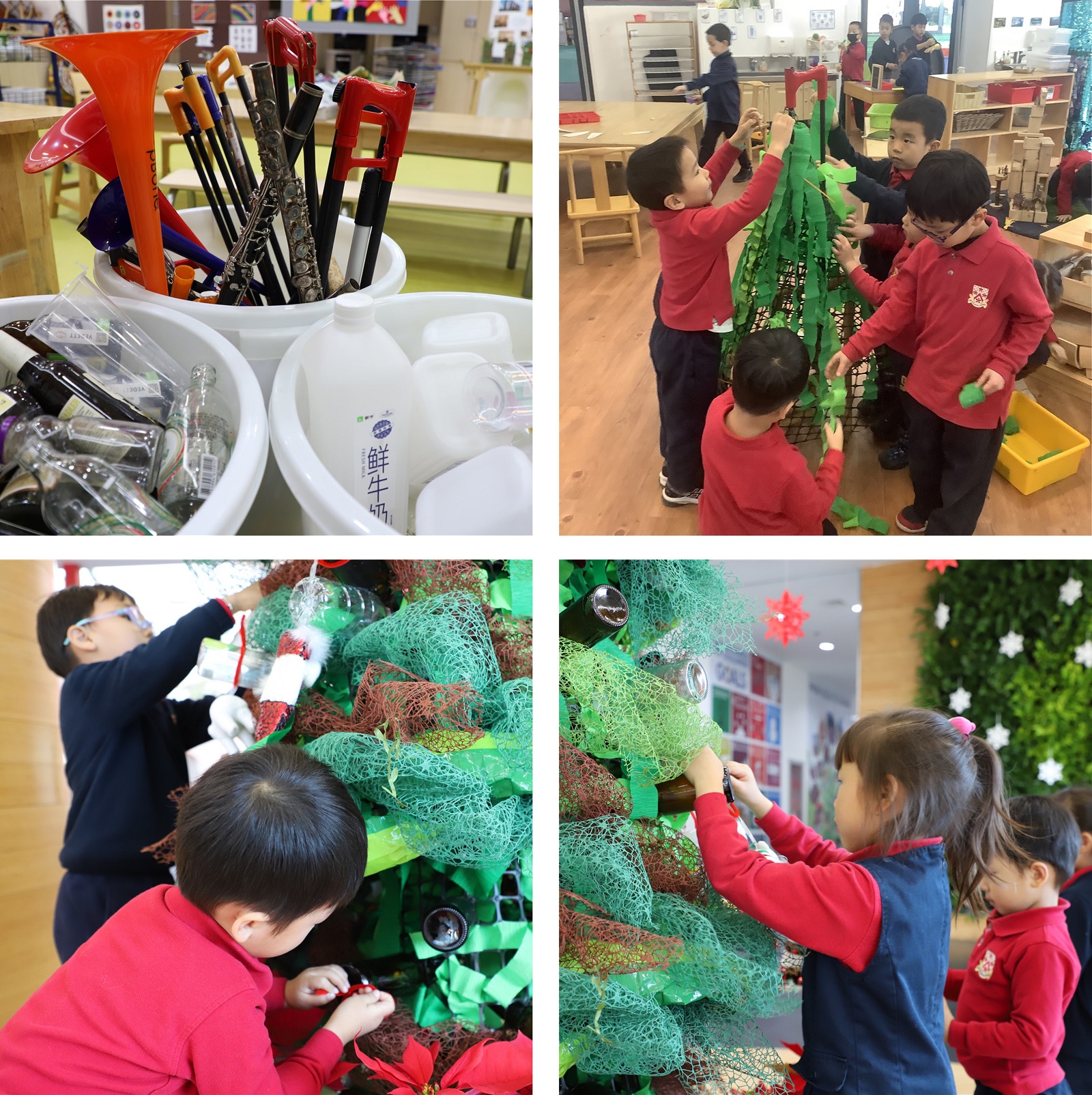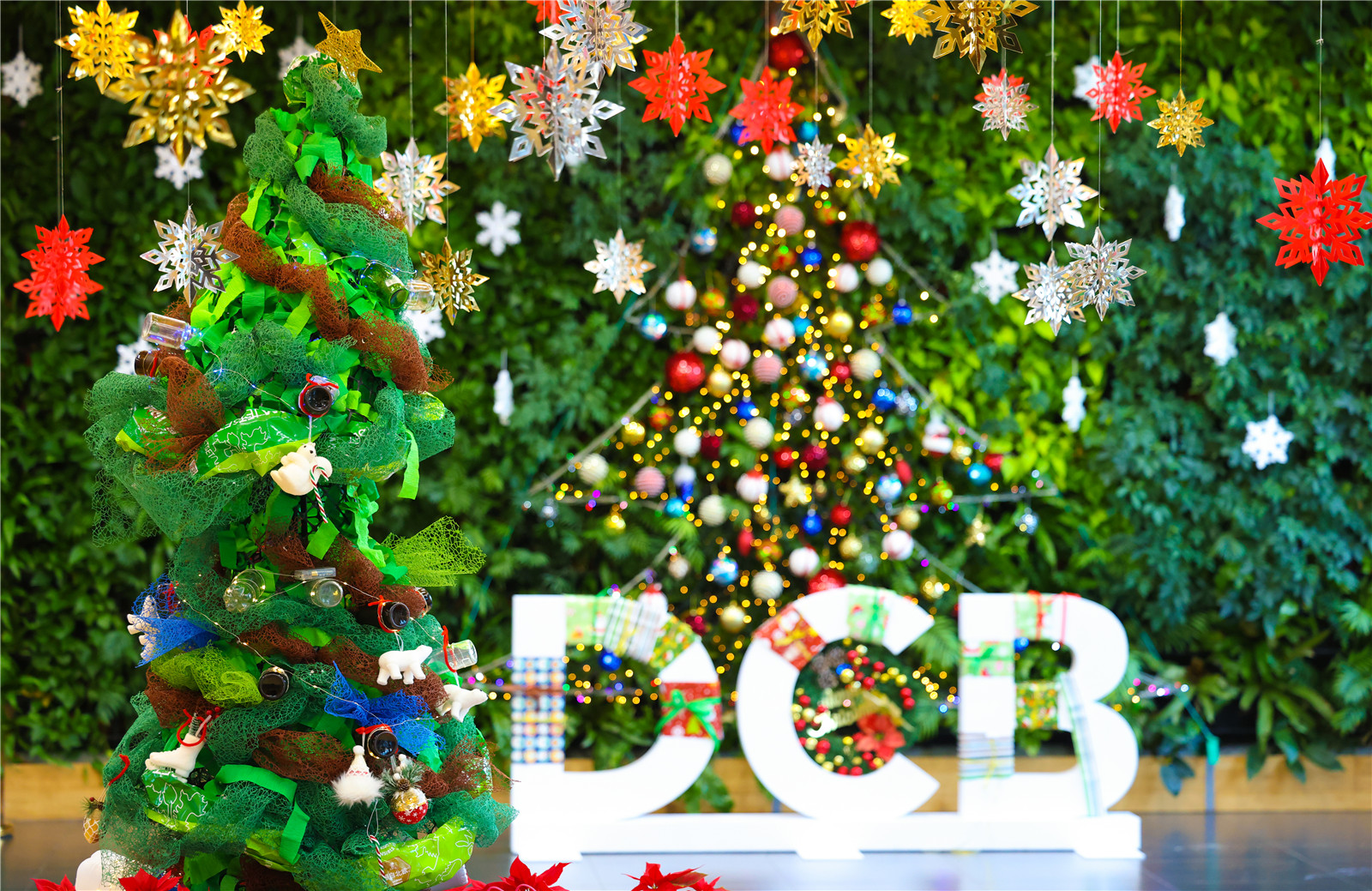 This school year, DUCKS have many things to look forward to!