A Student-Led Journey to Global Citizenship – Episode 1
Why is the Senior School Global Goals Club important?
At Dulwich College Beijing, many students across the whole campus are passionate about making a positive difference. It is something that makes Dulwich College Beijing unique as a school, and as a community.
Making a positive difference means that students not only develop the character, competencies and skills to be able to adapt to, succeed and thrive in their lives, yet also contribute to a safer, healthier, more ecologically sustainable and prosperous community.
DCB's Worldwise vision and mission aligns with the UN Sustainable Development Goals (SDGs). Simply put, the SDGs enable people to work together to co-create a way of living that is good for all people, the environment, the economy and society. Students at DCB are not only learning about the SDGs, but they are also stepping into ECA roles to connect, to care and act for a better local community. This helps them to successfully build bridges as well as contribute at home, at university, in their future workplace and community.
This episode about senior school global citizenship introduces the Senior School Global Goals team and describes some of the key things they have achieved so far.
Who is in the Senior School Global Goals Club and what have they achieved?
Sustainability and Global Citizenship have always been part of DCB's priorities. The Senior School Global Goals Club aims to guide students, teachers and parents towards these goals in a way that is tailored to the demands of our school context. We hope to inspire pivotal conversations amongst members of the DCB community on sustainability and the Global Goals.
During the past few years, we have hosted numerous assemblies on climate change, helped to introduce plant-based meat meals, and worked closely with the school's leadership team to discuss ideas and student opinions at our regular whole-College Sustainability Committee meetings. The Senior School Global Goals Club has morphed and changed over time, adapting to student needs and changes in the international socio-political climate –– and, of course, to the actual climate –– to strive towards not just a single goal, but all 17 Sustainable Development Goals (SDGs), or Global Goals, promoted by the United Nations.
Like so many student-led initiatives, our student leadership team makes everything possible. We are, in many ways, idealistic people that came together with a shared understanding of what the what is and what our vision of the world ought to be.
Here, our student leadership team would like to share short introductions of ourselves and our visions for the future. Without further ado, here is a short message from each of our student leaders.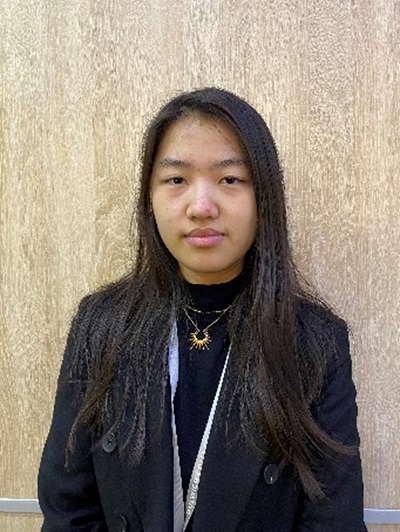 Tiffany L, Head of the Global Goals Club, Year 12
I joined the Global Goals Club almost three years ago, but in the beginning, like many students, I was vaguely aware of global issues like climate change, poverty, and inequality. Due to the sheer size of the problems the world is facing today, it's easy to turn a blind eye toward the larger world and instead focus on our small spheres of influence. However, the Global Goals Club's emphasis on making incremental change and sparking the much-needed conversation ignited genuine interest and compassion in me towards caring –– and just by caring, we can make a difference.
As the Head of the Global Goals Club, my role is to guide the club's path and work closely on sustainability-related projects in the College.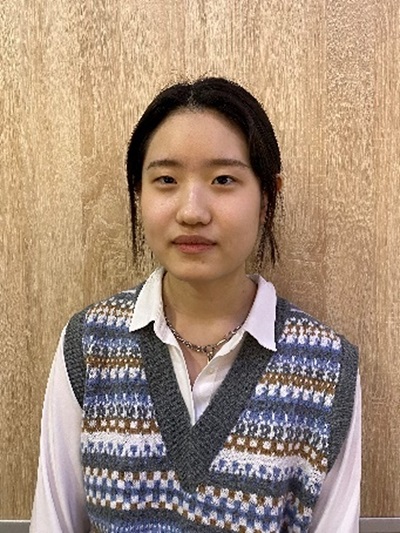 Betty H, Sustainability Prefect, Year 12
Hello! My name is Betty, and I am currently privileged with the opportunity to serve as the Sustainability Prefect alongside Lily for the Dulwich community. I have been actively engaged in the Global Goals Club since Year 9, and my (then) mere interest in sustainability has grown into a genuine passion. I think that it is imperative that we learn to break our goals into basic rudimentary steps and reach a feasible solution to address global issues.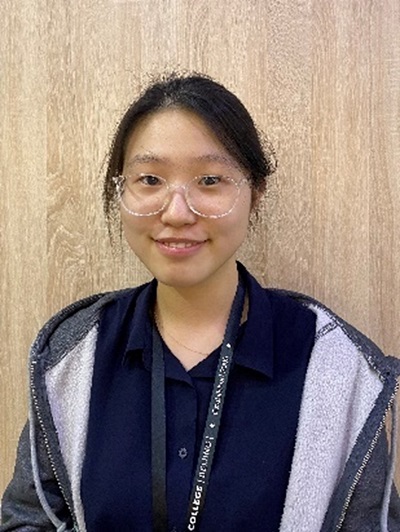 Lily L, Sustainability Prefect, Year 12
I'm Lily, a Sustainability Prefect along with Betty and part of the Global Goals Club leadership team. I joined Global Goals Club in Year 9 and previously held the role of Public Relations Officer in Year 10 and Project Manager in Year 11. My goal as prefect this year is to make every student within DCB interested in sustainable development and environmental protection! I am particularly passionate about the impact that global issues such as climate change, pollution and overutilisation of natural resources have on nature and society. This year, not only do we want to simply discuss such issues within Global Goals Club ECA sessions and raise awareness, but we aim to actively involve more students to participate through interactive events, including the Key Stage 3 Assembly, Earth Day and No Carbon November!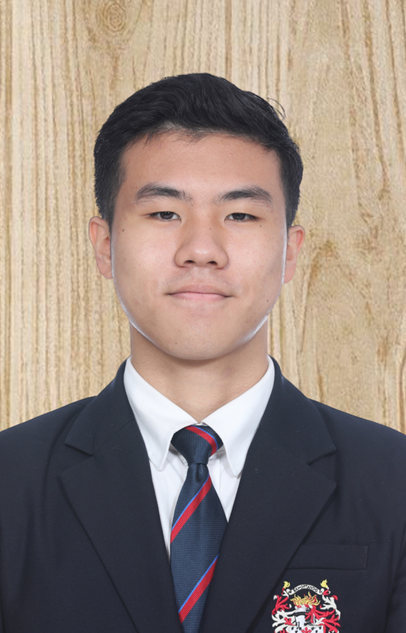 Matthew W, Public Relations Officer (PRO), Year 11
Hello! My name is Matthew, and I am one of the Public Relations Officers for the Global Goals Club. Our team aims to spread awareness and raise empathy within the school. Throughout this year, we have spread as much information within the Dulwich community as possible so that they are well informed of the projects being carried out. I have been writing the bi-weekly Global Goals Club newsletter, and aim to continue informing students, teachers and parents of our projects and progress.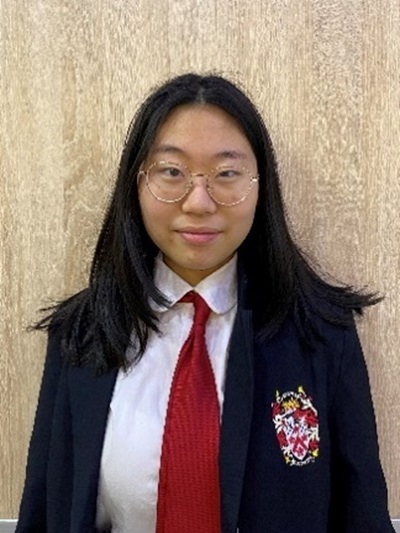 Michelle W, Public Relations Officer (PRO), Year 11
Hello, my name is Michelle. Our vision is to identify problems related to the UN's Sustainable Development Goals in our school community, raise awareness, and then implement action together. I am especially interested in Goal #5: Gender equality and Goal #12: Responsible Consumption and Production. I plan to write about how women are portrayed from different points of view (such as Confucius) and through different times, and publish that in the school's newsletters. I have conducted surveys on different people's opinions on controversial gender equity issues, attended feminism lectures, and joined feminism groups to prepare for the project. I am also planning to place bins for plastic around the school and separate types 2 and 5 plastics, so they get recycled in Project (ZERO). I will be first experimenting with this separation method within my household to see the best way of promotion and organisation.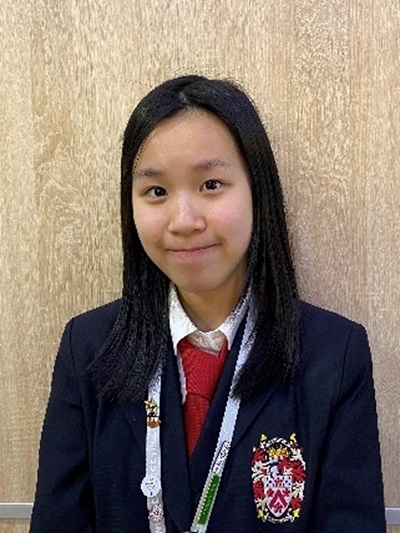 Vivianne N, Head of Admin, Year 10
Hi, I'm Vivianne, and I am one of the admins of the Global Goals club. As part of the club, I wish to spread awareness of the SDGs, especially on Goal #16: Peace, Justice and Strong Institutions and Goal #10: Reduced Inequalities. One of the projects that I have worked on is the SDG wall. The SDG wall addresses all of the goals, and through this wall, we aim to raise more awareness of the SDGs in the Dulwich community. The SDG wall is designed to allow students to attach and share ideas or articles that they find interesting. For this project, we have also collaborated with the Senior School Library so that students can easily access articles related to each SDG by scanning a QR code next to them.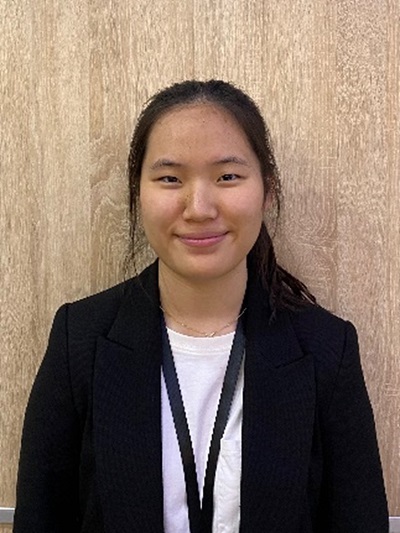 Victoria H, Head of Admin, Year 12
Hello! My name is Victoria H, and I am positioned as the Head of Admin alongside Vivianne. Together, we are primarily tasked with maintaining the logistics and organisation of the club, looking over the team's communication and meeting agenda, whilst actively being involved with executive team duties of leading, encouraging, and supporting projects related to sustainability.
Personally, I am incredibly proud of the individual scale of actions regarding sustainability which ultimately – as I believe – bolsters the collective spirit of our DCB community. Particularly, I lay my personal priorities in aiming to inspire an environment of empathy towards our causes and the world around us, which will essentially become the future society of all current students at DCB.
In sum
The Senior School Global Goals Club provides opportunities for students to make new friends, make a positive difference towards a healthier, safer and more ecologically sustainable community, plus develop a host of Worldwise skills.
Stay tuned for Episode 2!