Outstanding IGCSE 2021 results
Outstanding IGCSE 2021 results
Dulwich College Beijing is proud to share the outstanding IGCSE achievements of the 2021 cohort.
Congratulations to the 90 students who followed the IGCSE two-year course over Year 10 and Year 11, totalling 963 exam courses from Cambridge International Exams and the Pearson Edexcel exam board. 81% of all awarded grades were A* or A (or 9-7), while 98% of the grades ranged from C (or 4) to A*.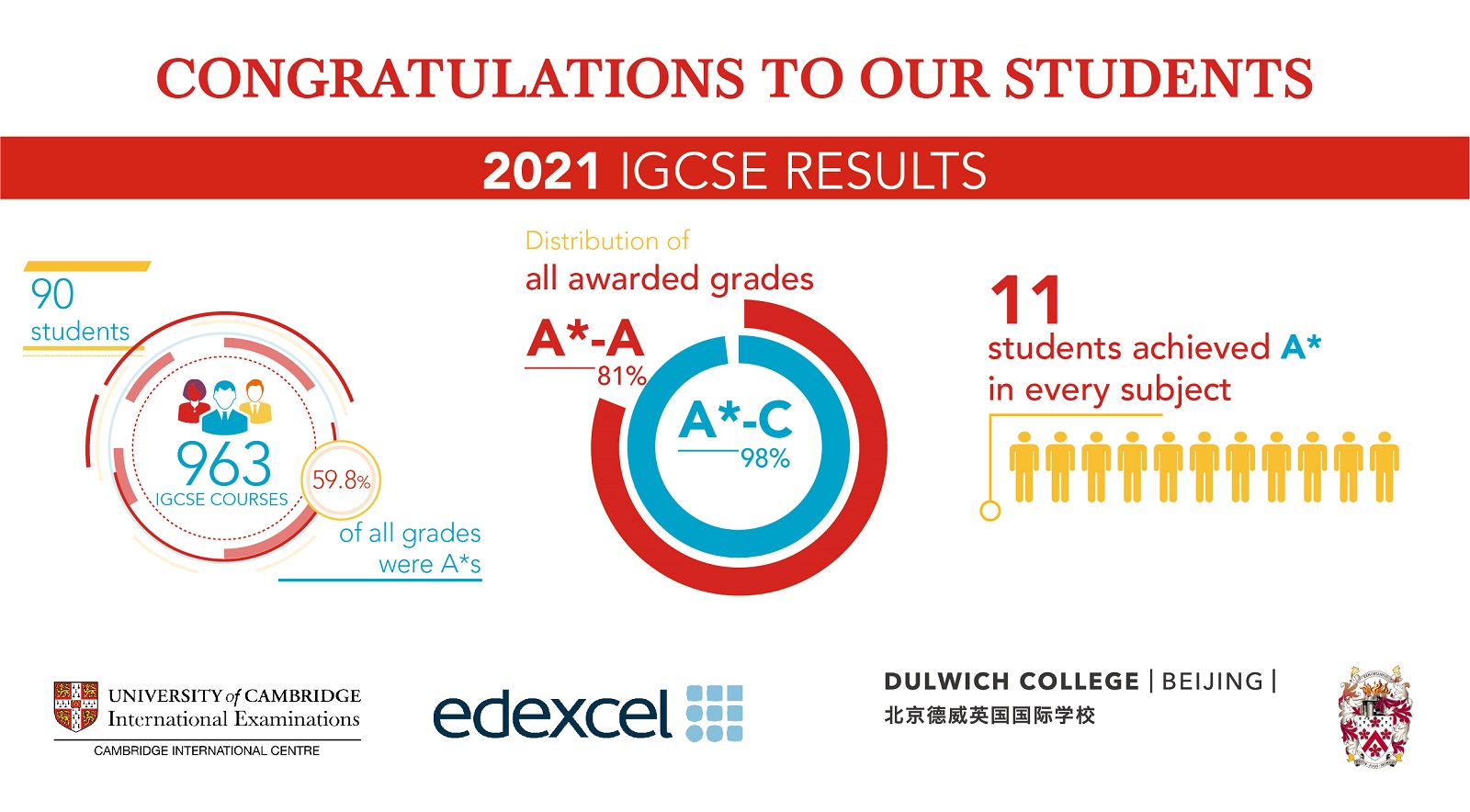 Alongside 11 students achieving a perfect all-A* IGCSE scorecard, 50% of the cohort scored A*-A in at least 10 out of their individual 11 subjects. If anything, this cohort is a perfect illustration that adversity doesn't stand in the way of success for those equipped with a positive and driven mindset.
Head of Senior School Rachel Edwards shares that "Time and again, we were bowled over by the superb attitude and resilience of our Year 11 students who, like their peers the world over, navigated through uncertainty for much of their IGCSE programme due to the pandemic. They should all be extremely proud of their fantastic achievements. Teachers, Tutors, Parents and friends are all delighted for them."
The future surely holds even more success for such dedicated and hardworking students! Our sincere congratulations also go to their teachers and parents for providing them with a supportive learning environment.