Students Help Heal with Art in Hospital
Students Help Heal with Art in Hospital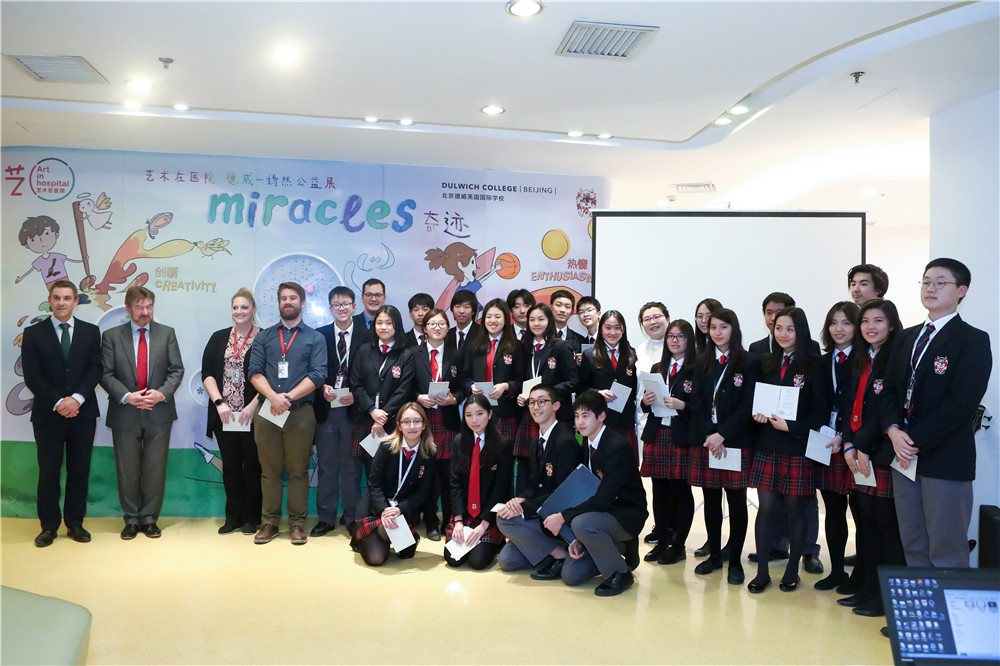 How can art provide comfort, inspiration and encouragement? That was the goal of the works by Year 10 and Year 11 GCSE Art students currently being displayed at the Beijing SmileAngel Hospital in Wangjing.
The 23th November saw the opening of the "Art in SmileAngel Hospital" exhibition with a series of illustrations by 27 students, accompanied by musical performances, speeches, and even a visit by Master of Dulwich College, Dr Joseph Spence from London. This is the second art installation since DCB began cooperating with the hospital last May. This time, the theme is fundamental shared values between Chinese and Western cultures, with inspiration coming from Aesop's Fables, Hans Christian Andersen and traditional Chinese folk tales.
This six-month project demonstrated real-world illustration design as the students conducted research, interviews, measurements, and observations in order to understand the needs of the client and the roles and functions art can play. Throughout the project, students never lost the perspective that the purpose of what they were creating was more important than a GCSE qualification; it was to provide reassurance and alleviate anxiety for the child patients, parents and medical staff of the hospital.