DCB launched the logo and slogan for its 15th anniversary
No aspiration too big, no inspiration too small.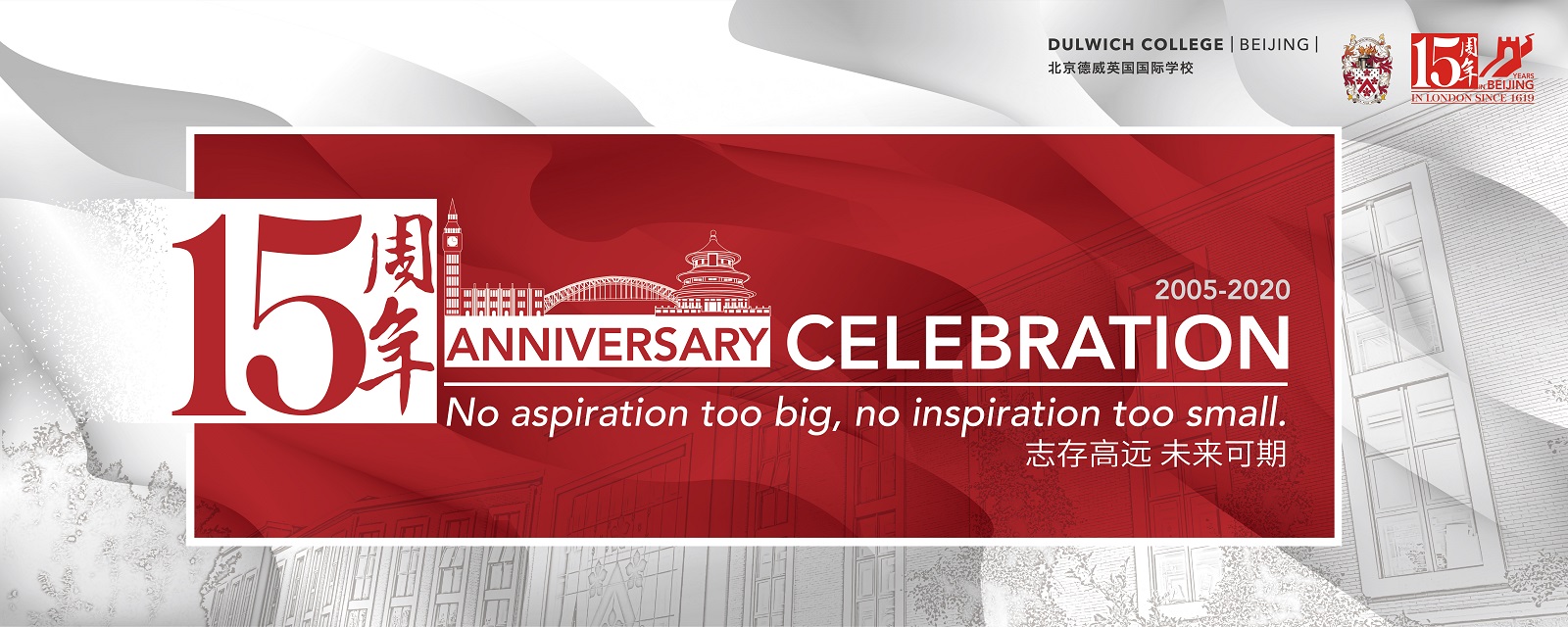 Dulwich College Beijing officially launched its logo and slogan No aspiration too big, no inspiration too small for the college's 15th anniversary this academic year.
The slogan came from our talented students! From the students' perspective, the slogan reflects their learning journey at DCB and its impact on their adulthood.
The students came up with many brilliant ideas and set their mind on this slogan for the diverse reasons features below.





Dulwich College Beijing finds its roots in the double heritage from Dulwich College London and Dulwich College International, thus building its own history on solid foundations of educational innovation and pioneering spirit.
When Edward Alleyn founded Dulwich College London 400 years ago, his goal was to give his first students the opportunity and invaluable gift of combining academic excellence with strong artistic and social manners. This legacy of educational balance is one of the cornerstones of the Dulwich legacy.
Over three centuries later, the same entrepreneurship and pioneering spirit resulted in the creation of Dulwich College International when founders Fraser White and Karen Young first exported the Dulwich vision and spirit the East upon settling in Shanghai in 2003.
This was indeed a real-life demonstration of what further became the Dulwich motto: Graduate worldwise to Build bridges to the world based on a Students come first strategy. This legacy has survived, and will surely survive to address the challenges of the next 100 years.
Turning 15 being a significant milestone in Chinese culture, marking the transition from childhood to young adulthood, DCB's 15th anniversary represents a perfect milestone to remind the community of where the school's DNA comes from, and to understand how this identity helps its diverse students to face the challenges of tomorrow.
In a short span of fifteen years, DCB has steadily grown into one of the top international schools in Beijing. Fifteen years of service to the Beijing community, and fifteen years of achievements reflecting the collective efforts of its community of students and parents, staff and partners.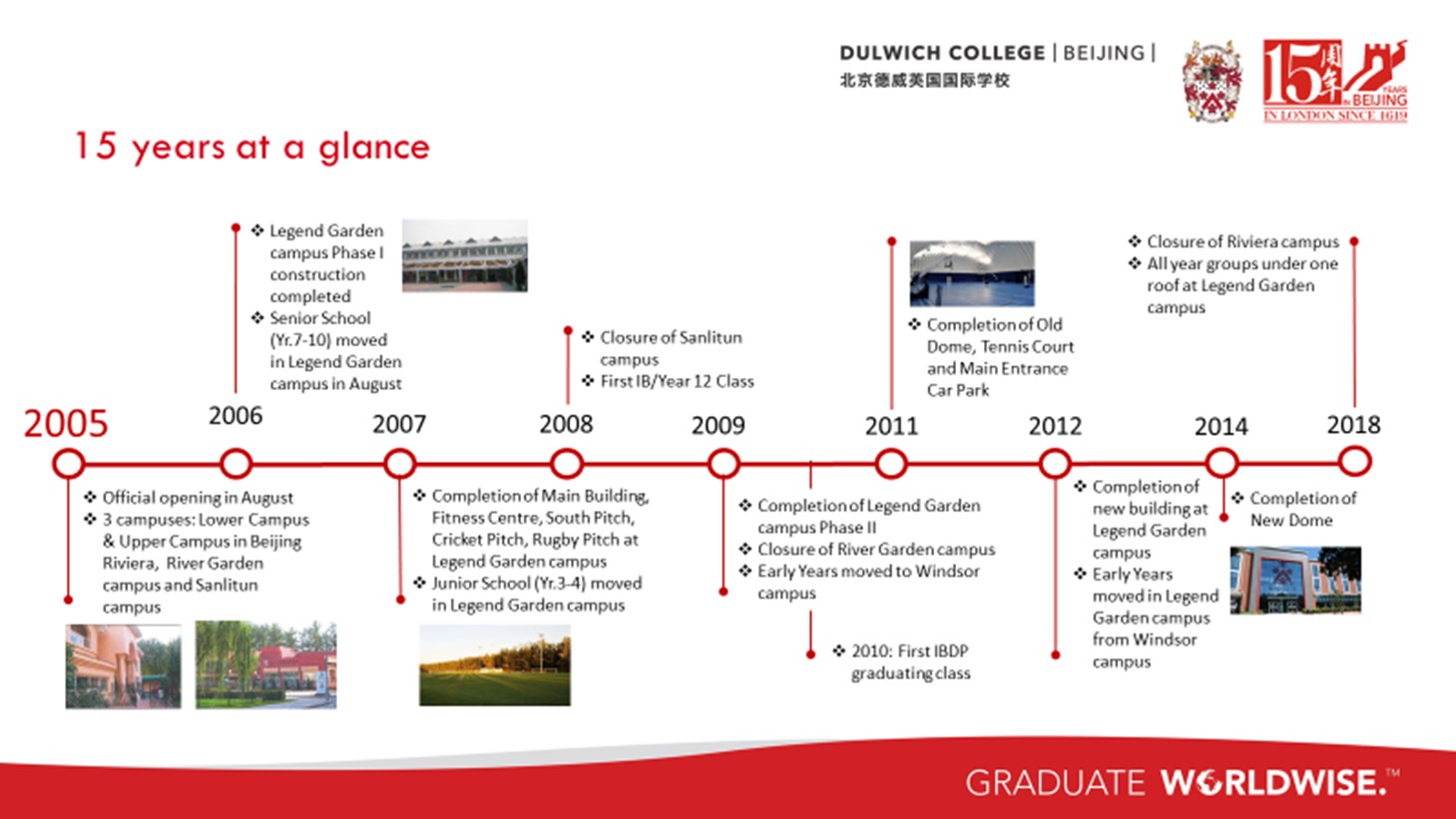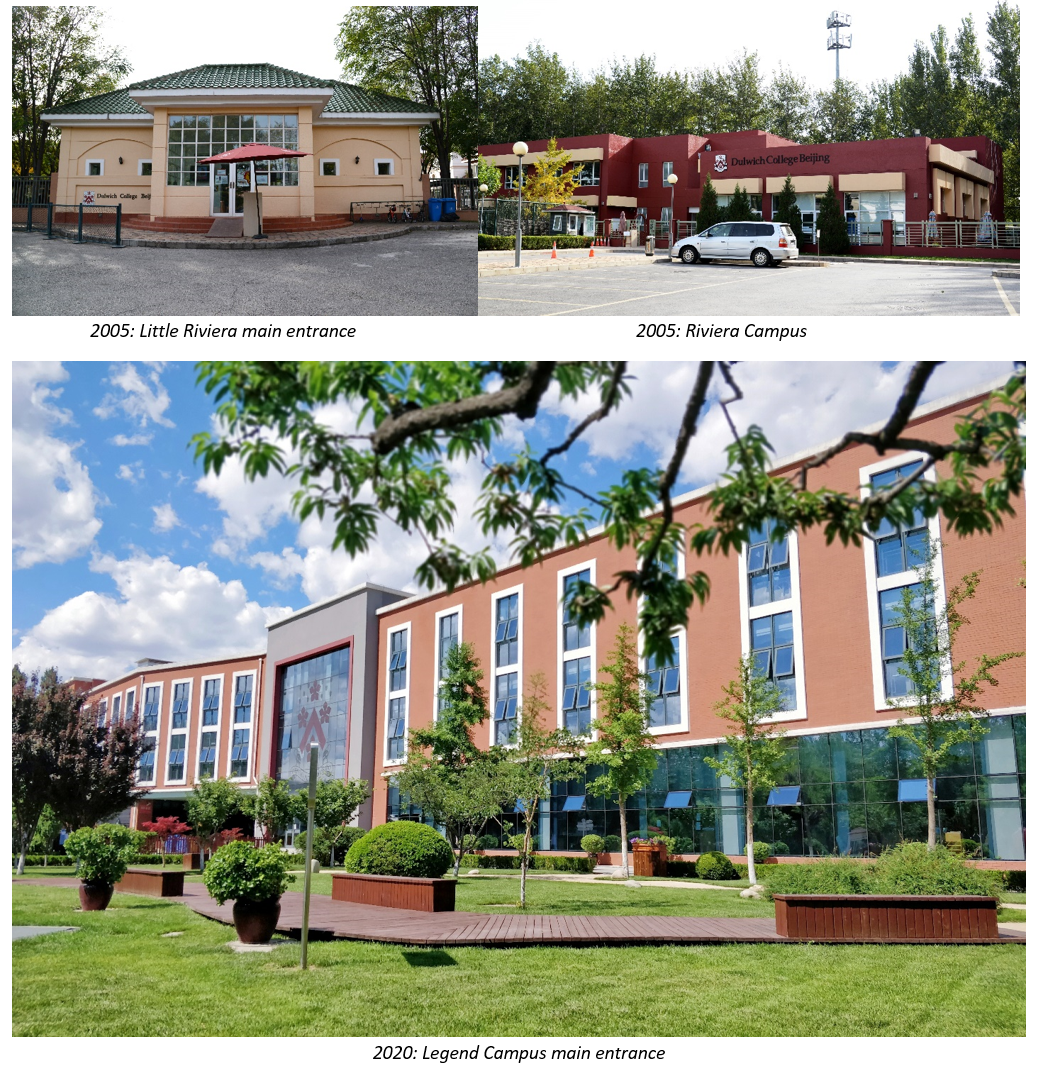 DCB provides a supportive environment empowering its students to follow their aspirations and take initiatives. This is perfectly summarised by Head Girl Yi Xin L who emphasises that being given leadership opportunities certainly enhance one's skills and core values of leadership, concluding that "these core values are what really make a student in DCB", thus empowering students to achieve their full potential.