DCB Summer Photo Competition – Win These Prizes…
DCB Summer Photo Competition – Win These Prizes…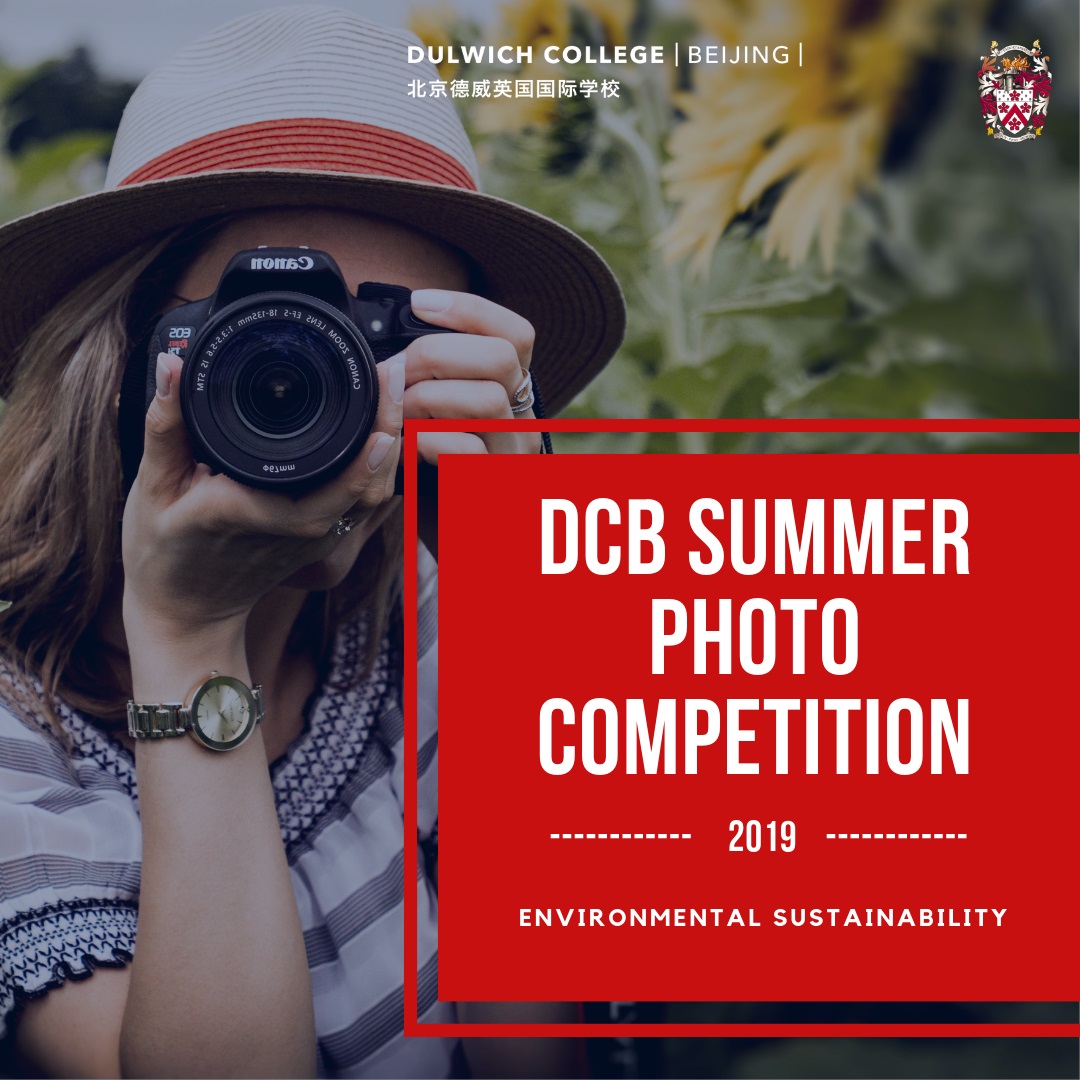 How about some fun homework during the summer where you can win a prize?
It's DCB's annual Summer Photography Competition. With the aim of continuing to instil green thinking in the minds and habits in our community, the theme of this year's competition is:
ENVIRONMENTAL SUSTAINABILITY
This can be a sustainability issue or a solution.
Every year, our popular photo contest provides amazing pictures that are exhibited throughout September in the Atrium. The top three winners in each category will win a prize, and their photos will be featured on DCB Wechat and in The College magazine.
For each category, you can win these sustainable prizes:
1st prize: 500 RMB voucher for a vegan-friendly restaurant
2 x 2nd prize: Reusable travel dining ware with glass lunch box, cutleries, and bamboo mug
3 x 3rd prize: Air purifying potted plant + reusable shopping bag
Here are the details:
Submission accepted between 1 July and 31 August 2019
Please indicate where and by whom the photo was taken
There are two categories:
DCB students (please include year level as of August 2019)
DCB parents and staff
Minimum of 1 megabyte for each photograph, limit of 2 photographs per person
Photos should be emailed to florence.zhang@dulwich-beijing.cn
Only photographs based on the theme of "Environmental Sustainability" will be eligible