Earth Week Across the College

Do you know what DCB students know about sustainability?
You probably already know that 22nd April was Earth Day. Students at Dulwich College Beijing were encouraged to come to school dressed in green or earthy colours or as an environmental issue. Leading up to this day was Earth Week, where students across the College engaged in a host of activities aimed at raising awareness for sustainability and proactively practising it. There was even a sustainability showcase where students displayed their projects. Here are just a few highlights of the week:
In Early Years
Mrs Hennessy showed some classes her reusable bag, cup, straw and chopsticks that she likes to carry in order to avoid taking single use plastic when out and about. We have asked the children to write or draw a "pledge to the planet" to inspire them to make green choices and think carefully about waste. We also had a "lights off" day, talked about recycling, and tried to use resources thoughtfully, for example using both sides of paper and not wasting food.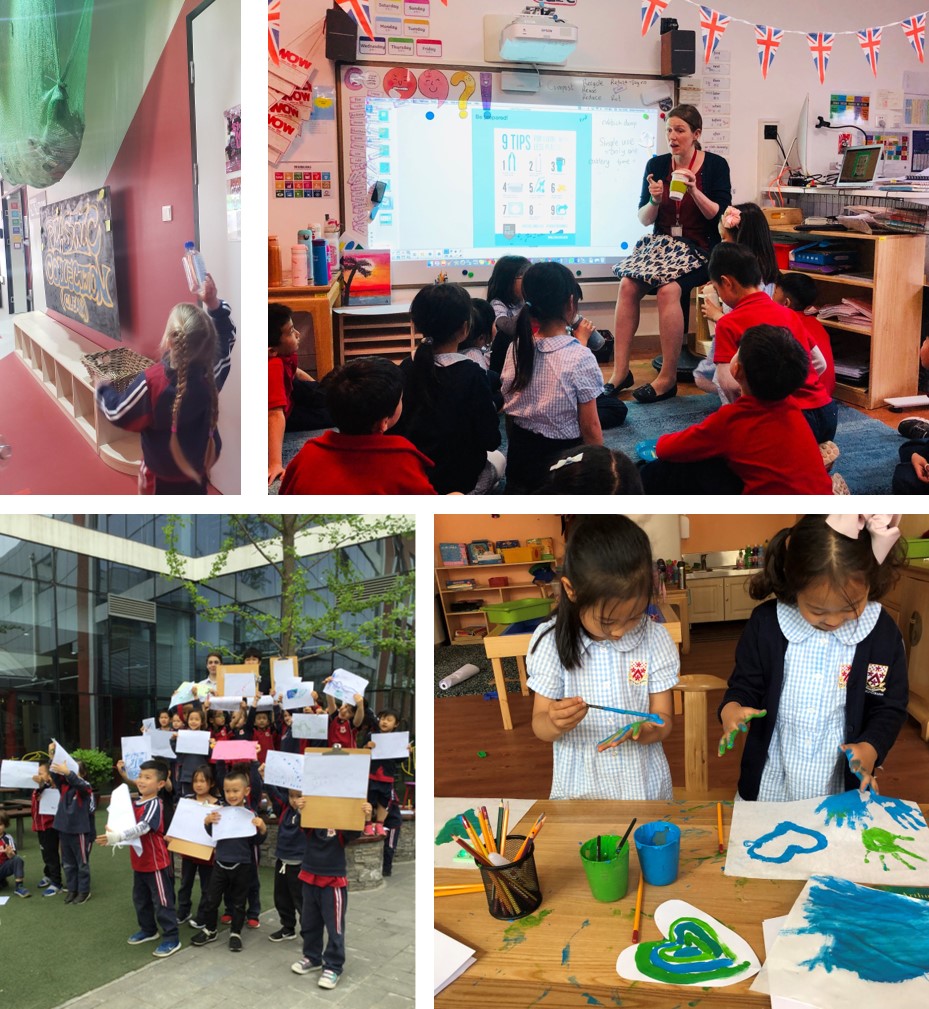 In Junior School
Students pledged to make "Small Changes, Big Difference", such as using fewer plastic straws, buying food with less packaging and using reusable bags instead of plastic bags. During the week, there were lessons on water pollution, deforestation, greenhouse gases and other devastating impacts that humans have had on Earth.
Special speaker Lucy Liu from Roots and Shoots, an organisation set up by the Jane Goodall Foundation, talked to students about the projects the group has set up, both locally and globally, to help make our world a more sustainable place.
Also, in the previous week, Junior School took delivery of approximately 50 new waste and recycling bins.
In Senior School
Throughout the week, themes such as endangered species, water conservation, recycling, as well as the devastating effects of excessive meat consumption and use of plastic were emphasised. Students were treated to a special guest speaker, Dr Roli Asthana, Head of Department for International Development (DFID) China, who talked about Sustainable Development Goals (SDG).
On the creative side, students made videos about sustainability, and there was even an eco-composition competition for music. Congratulations to the winner, Othneil G in Year 12!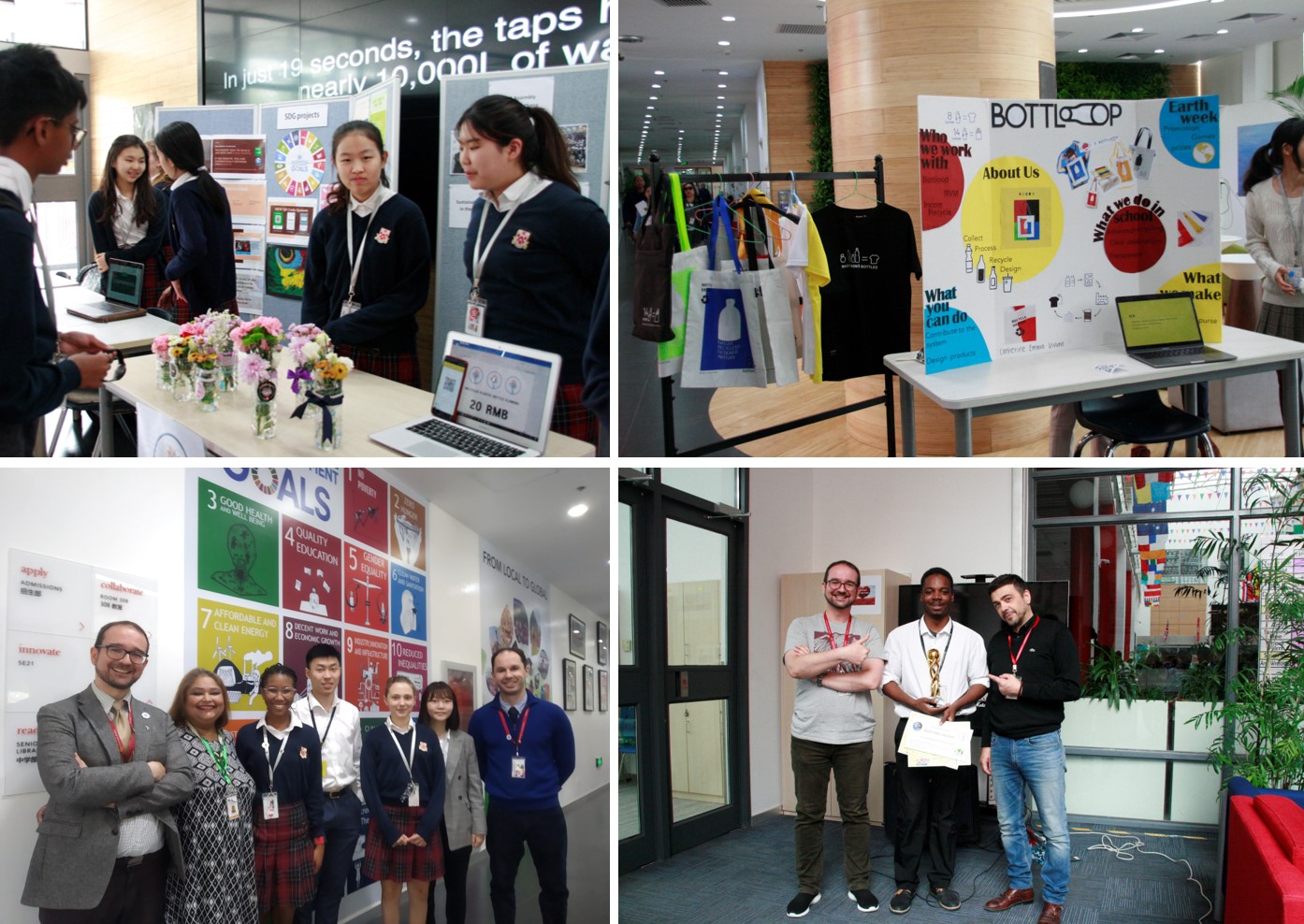 Headed by the SDG Club, the DCB community will continue to invest in more sustainability efforts, beyond Earth Week. Check out how this year's Founder's Day will be different!