Hear from the DCB's Alumni | Eric GyuMin CHOI
In this interview, Eric GyuMin Choi, an International Old Alleynian (IOA, namely, the DCB alumni) from the DCB Class of 2021, introduces his current study and life at the University of Southern California (Los Angeles, CA, USA). Eric has found his passion for the art of public speaking and communication during his years with DCB. He served in several leadership positions and was actively involved in a range of extra-curricular activities, including having founded the Current Affairs Society.
Read the interview below to find out more about Eric's DCB experience, as well as the fantastic things that the University of Southern California has to offer to international students.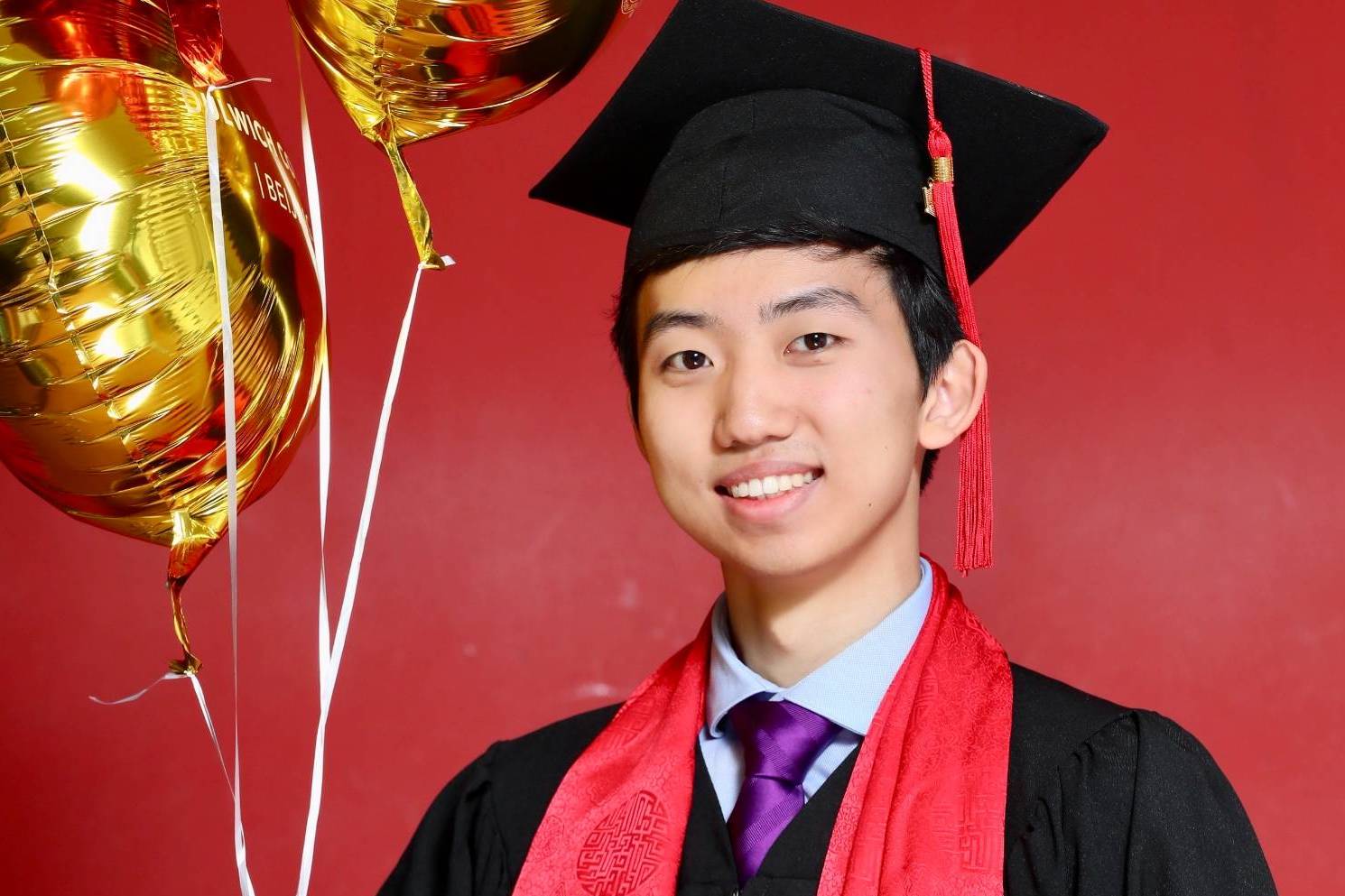 Eric GyuMin CHOI
DCB Class of 2021
University of Southern California (Los Angeles, CA, USA)
B.A. Undergraduate degree, USC Annenberg School for Communication and Journalism
Communication and Business Administration
What are you busy with these days?
In my college classes, I've primarily been studying the processes of how meaning and messages are socially and culturally developed; and I'm applying these theories to business, management, mass media and beyond.
Outside of these courses, I'm heavily involved in USC Annenberg Media, a multiplatform student-led news media organisation, with state-of-the-art broadcast studios and facilities. Currently serving as a reporter, multimedia journalist, News Anchor for Annenberg TV News (ATVN) and Assistant Director of the control room, I produce and present live nightly newscasts and cover breaking news stories for a worldwide audience.
Overall, I've predominately been spending my time doing meaningful work that gives me a sense of purpose and I've been exploring options for life after college and possible career paths such as management consulting, law and media.
When I'm not a storyteller on camera or a student on deadline, I'm usually hanging out with my mates, reading the news, touring Los Angeles or taking aesthetic photographs!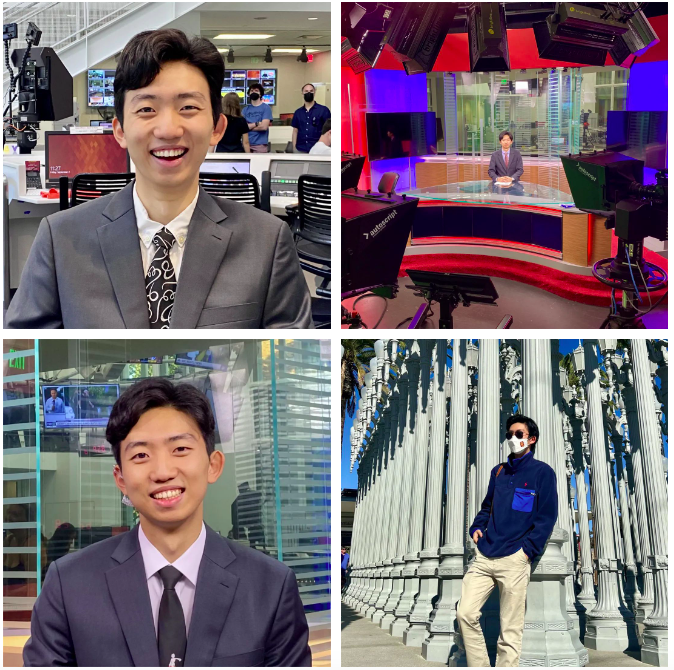 Share a memorable experience or moment from your Dulwich College Beijing years.
Picking out just a single best memory from my 15 years in Dulwich College (Shanghai + Beijing) seems to me an impossible challenge. Still, if I had to choose one, it'd be that time when I gave my winning Student Council election speeches for Chairperson in the Wodehouse Theatre (WHT) and Edward Alleyn Theatre (EAT). Thinking back to how the students went wild cheering and applauding as I flamboyantly paraded the stairways while playing brassy music and rapped for the vote ("I say Eric, you say Choi") still makes me chuckle. It was quite a hysterical experience, chanting "Your Voice, Your Choice" on that stage, and a very Freddie Mercury-esque performance, might I add. Those giddy feelings of exhilaration I felt when delivering speeches were perhaps what aroused my fervent passion for the art of public speaking and communication.
I'd mention that many of the special moments I can't forget happened in those theatres. I can still recall our countless events, performances and assemblies: our Graduation Ceremony, of course; House events like Battle of the Bands (Go Owens); the annual Dulwich Christmas concerts where I played the cello as part of the orchestra… The list goes on and on.
It's really also just our simple everyday routines in DCB that remain in my mind to this day: playing in the Domes/Sports Hall or fighting for the swings in the playground during break time as Early Years and Junior School kids; being told off by Ms Tomaszun about dress code (tucking in shirts or wearing lanyards) in the SSC (Student Services Centre) or canteen as Key Stage 3 (KS3) "munchkins"; messing around in form time and planning school trips in Room 308 as KS4 students; putting our feet up in the IB Common Room and getting a quick power nap wherever and whenever we could!
Those sure were the days that seemed to last forever but passed by before I even knew it, and a wave of nostalgia hits me as I recap on these simple times. My DCB days are long gone in the past for me now, and I may never be able to relive them. But the memories live on, and I'll cherish them dearly.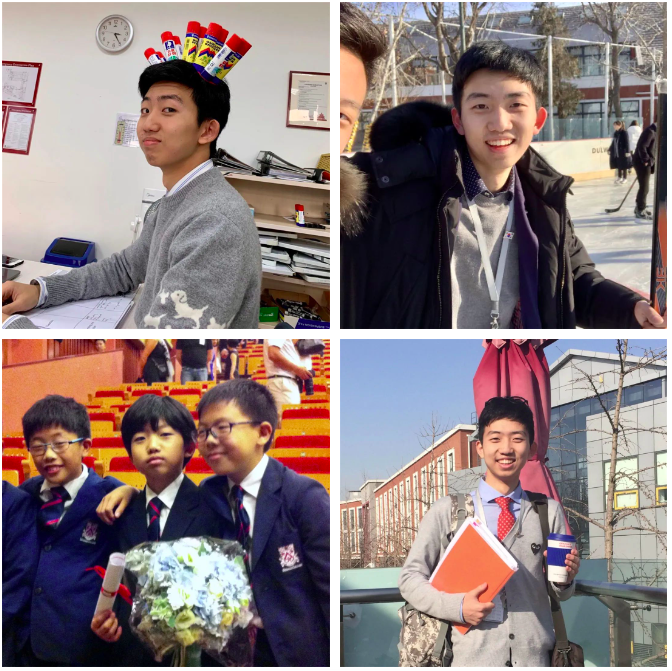 What were your favourite extra-curricular roles or activities at DCB?
Knowing that I always had meetings at lunch and was taking late buses after-school back then, I don't think there's any category of extra-curriculars that I hadn't at least tried during my time at DCB. Proactively getting involved in clubs and organisations to explore my interests really allowed me to realise early on which extra-curricular activities I enjoyed most and excelled in.
The ECAs I ended up being most committed to were activities related to current affairs, media and technology. I was involved in a lot of debating, Model United Nations, and I remember doing Yearbook, FIRST Robotics, UNIT-E Magazine, World Scholar's Cup and Masters in Technology as well. I remember I was also fortunate enough to have served in several student leadership positions, be it House Captain or Student Council Chairperson and Secretary.
My favourite ECA would have to be the Current Affairs Society (CAS). CAS was a club I founded in 2019 to initiate and promote campus dialogue on important issues and hot topics that resonate with our generation. I felt that students were largely indifferent and unconcerned about the news, and CAS worked to change that by providing a forum for discussion to cultivate global citizens and broaden the horizons of our student body.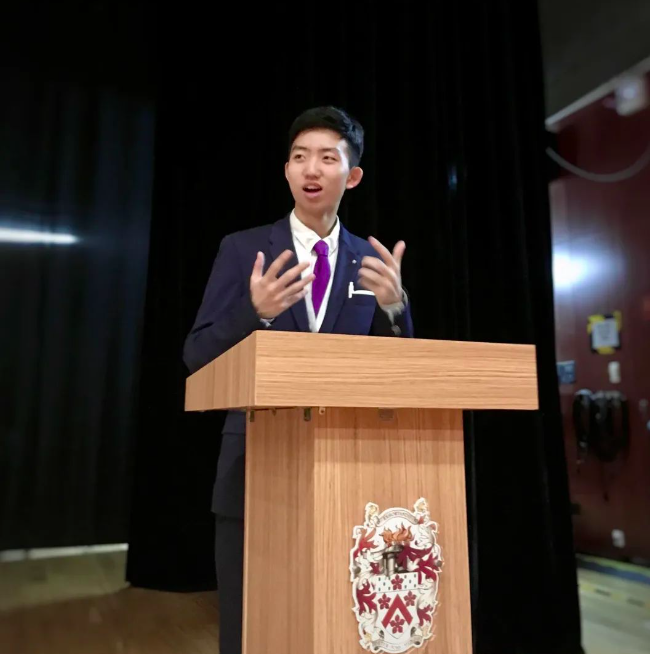 What do you like most about your current university and college experience?
The University of Southern California is a fantastic place to be for many reasons. Its prestigious academics, outstanding reputation, well-established and strong Trojan alumni network, location in the heart of the multicultural and diverse city of Los Angeles, vibrant student life, and sunny weather are among the multitudinous factors why USC is a unique place to call home. USC is known to be the "cool school" that offers programs that other schools can't offer, be it in the Cinematic Arts or Communication and Journalism.
I was first accepted to USC as a Political Science major and was astonished to find out how seamless the internal transfer process was to change my major to Communication. The flexible yet structured curriculum also allowed me to declare a minor in Business Administration and has given me the freedom to truly explore my passions and pursue my dreams. This is starting to sound somewhat like an ad – this isn't sponsored content (although I wish it were) – but I mean it when I say USC has it all! I'll admit that USC wasn't exactly my dream school during the college admissions process, but frankly, I've now found my community here.
Being far away from home as an international student has undoubtedly been challenging to say the least. Still, college has been thrilling and transformative, and I've been making the most of my time here to "Fight On" (as we often say in USC) in what I may later attribute to being some of the best few years of my life.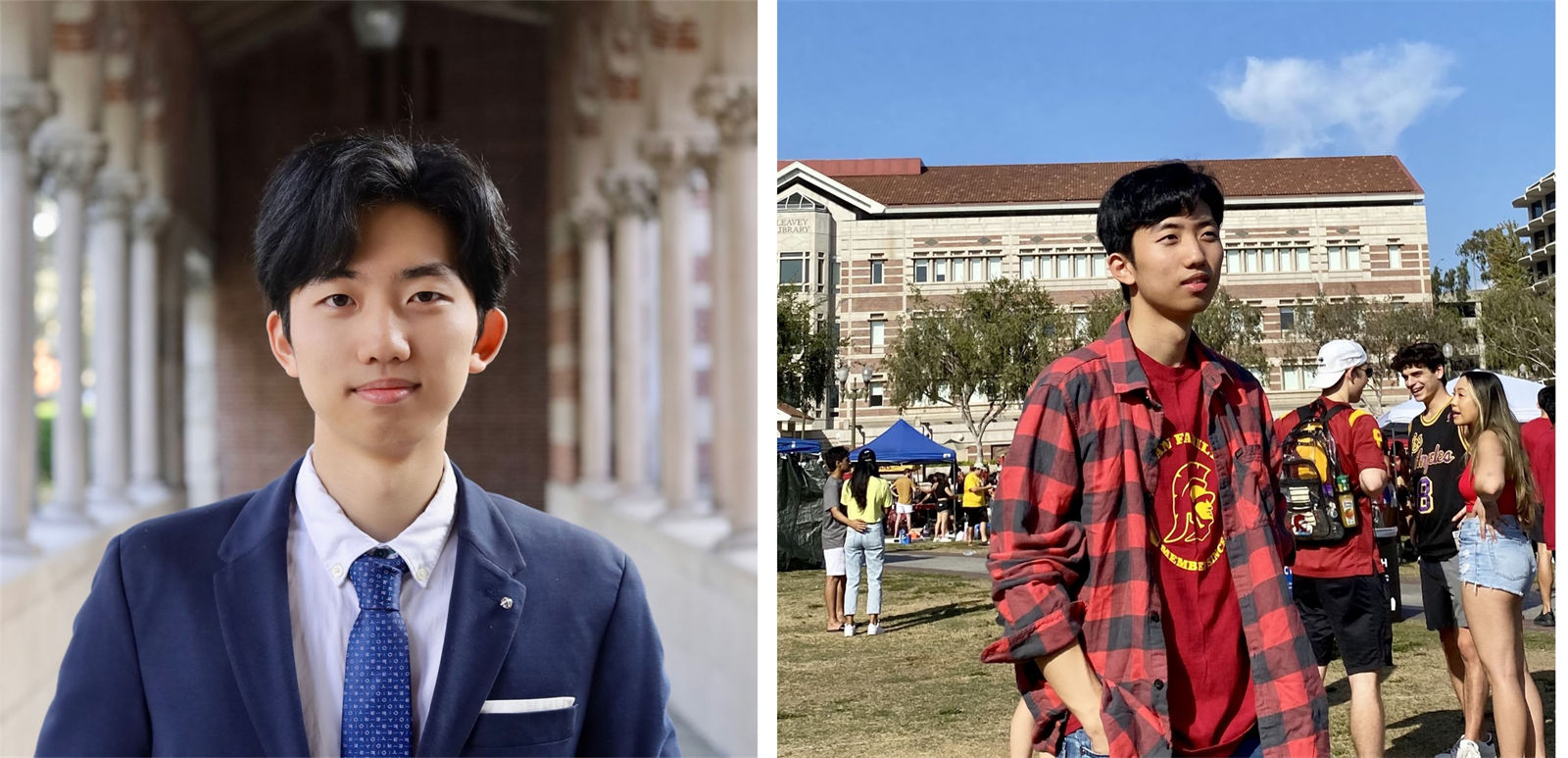 Tell us a little bit about some internships or jobs you've had.
This summer, I interned at the law firm Kim & Chang as part of its legal clerkship program. As a clerk, I was responsible for supporting attorneys and clients in assignments such as conducting research, and translating and proofreading legal documents for memoranda, meetings and trial preparation. It was a precious and insightful experience to engage in legal practice and work with industry experts and professionals—a once-in-a-lifetime opportunity.
In the past, I've worked as an intern at a public policy think tank, where I recorded seminar minutes and meeting transcriptions and prepared research for academic conferences. On top of my work for Annenberg Media and other on-campus roles, I'm also holding an on-campus student job as a Resident Assistant where I serve as a mentor, supervisor and resource for students in my residential community. I'm also working with students as a private tutor, helping with clarifying and reviewing course concepts.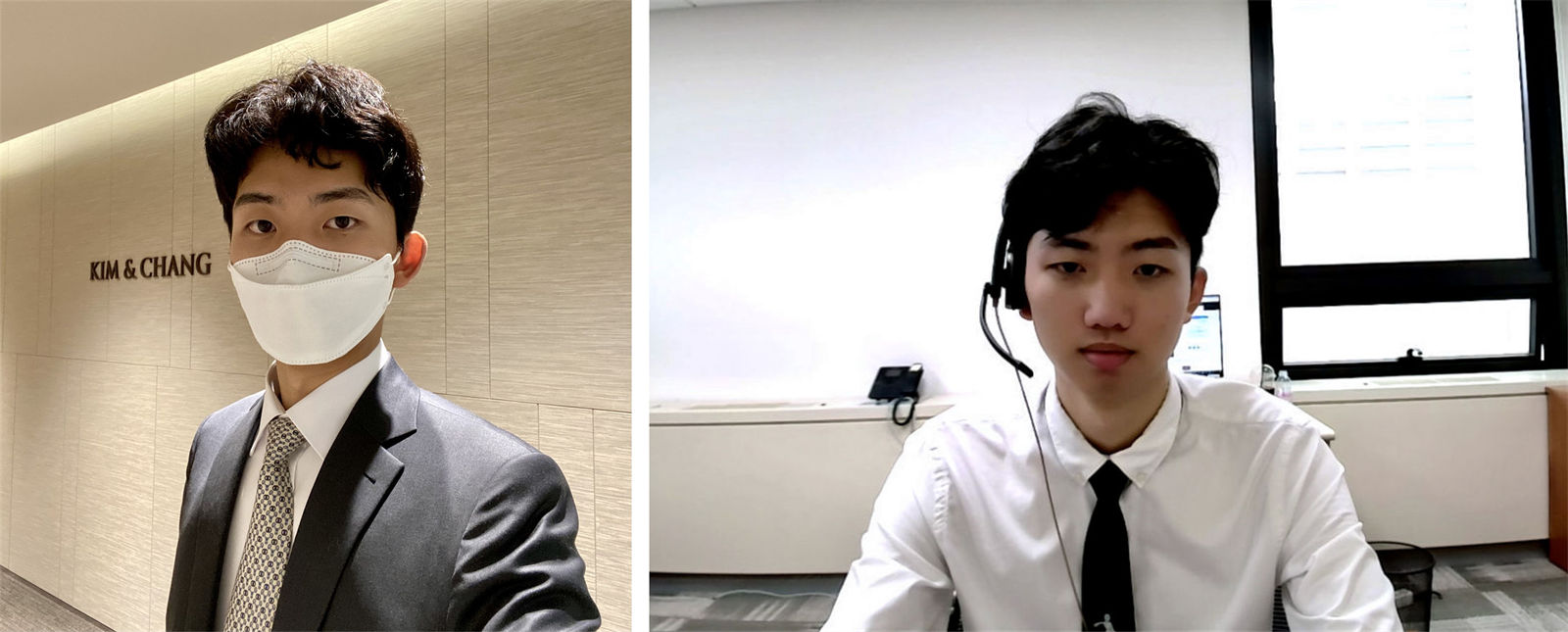 How has your education at DCB helped you with your university or work life?
I have a soft spot for DCB, which may only be natural considering how I spent almost all of my adolescence at DCB. It wasn't until after I left DCB that I came to really comprehend my unique experience of attending a British international school in China as a Korean expat.
Studying in an international school allows you to develop a global mindset and embrace differences. It's a privilege to be in an environment where you can interact, learn, and connect with peers of diverse and colourful backgrounds. By being regularly exposed to differences, DCB taught me how to express my opinions respectfully; to be curious, compassionate and adaptable and overall, gave me a mature and sophisticated understanding of our world. Wherever you find yourself in the future, this Worldwise worldview will certainly take you a long way.
DCB's holistic curriculum and the rigorous International Baccalaureate programme train you to think critically and handle a heavy workload effectively from an early stage while taking care of your health and well-being. The students at DCB are such an incredibly driven and hard-working group; it's easy to be overwhelmed by the pressure. All I'll say to that is 'don't stress, do your best and forget the rest'.
There's no doubt that DCB's educational philosophy has shaped my character and who I am today. My core values in life are respect, open-mindedness and resilience, which stem from the DCB Values instilled in me since my toddler days. The life purpose and mission I live by is to make a positive impact in the life of others, much like Dulwich's motto Detur Pons Mundo: building bridges to the world. I owe the teachers and the school a huge thank you for the pastoral support and care and the lessons of living with purpose, being intentional and being committed to building community.
DCB taught me what it means to be a good person and gave me the skills to be successful, and I hope to bring all this with me throughout university, work and life beyond to inspire others the same way I was inspired at DCB.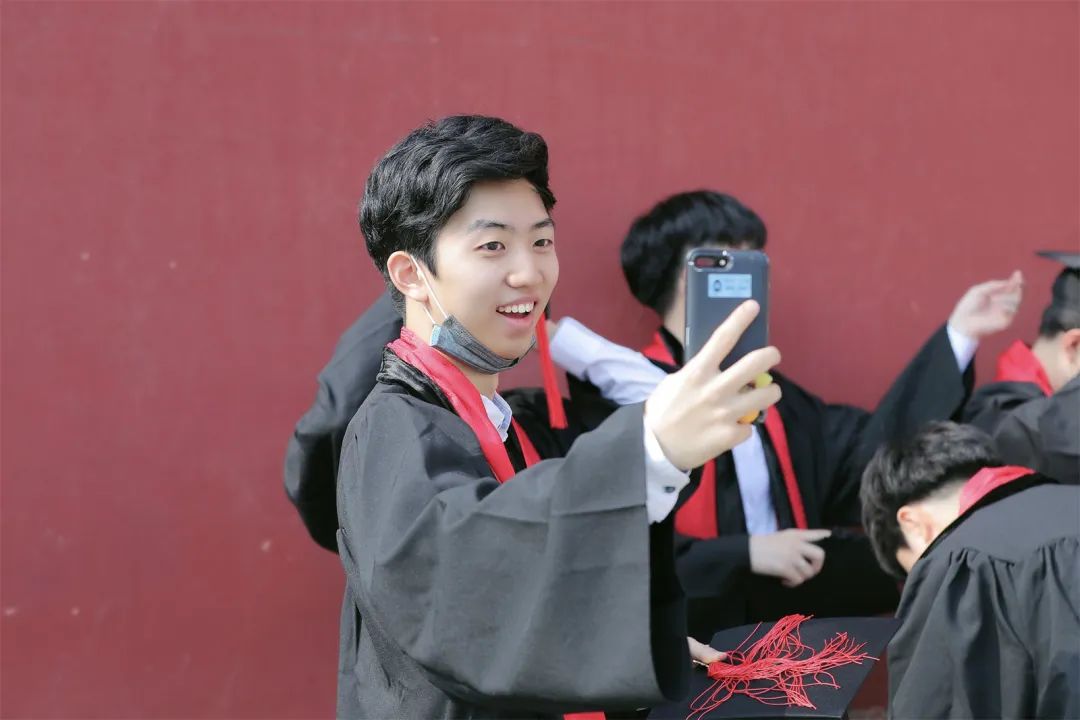 Quick questions and answers:
01) Favourite movies and books:
My top three favourite films are Toy Story, Parasite and Kingsman: The Secret Service (a film I also parodied for my Student Council election campaign poster!)
As for the book, I really like The Catcher in the Rye and Justice: What's the Right Thing to Do? Both are inspiring and gripping page-turners.
02) Describe yourself in three words:
Assiduous. Attentive. Amusing. (always).
03) A quote that inspires you:
"Where there's a will, there's a way…" and truthfully, there's always a way. You can really do anything you set your mind to do, and whether you think you can, or you think you can't—you're right.
04) A hobby that you recently picked up:
I've found joy in hitting the gym and have been trying to incorporate working out into my daily routine. Exercise is imperative, just as Mr Hurworth emphasised back in DCB!
05) Describe your ideal weekend:
Getting everything I had planned done! And making time to reflect and catch up with family and old friends, many of them from DCB! :)