Balancing screen-time and high-quality online learning
Authors : David Mumford and Daniel Nichol
Nowadays, with Beijing temporarily moving back to online learning, many educators would be actively engaged in discussions focused on screen-free time and continuously searching for ways to strike the right balance for students at home.
Dulwich College Beijing continues to hone our online pedagogy to help every student reach the best possible balance whilst ensuring high-quality learning is taking place in each subject area of our curriculum. We are committed to ensuring that each learning session, be it live, pre-recorded or off-line, is purposeful and engaging so our students benefit from the best learning experience.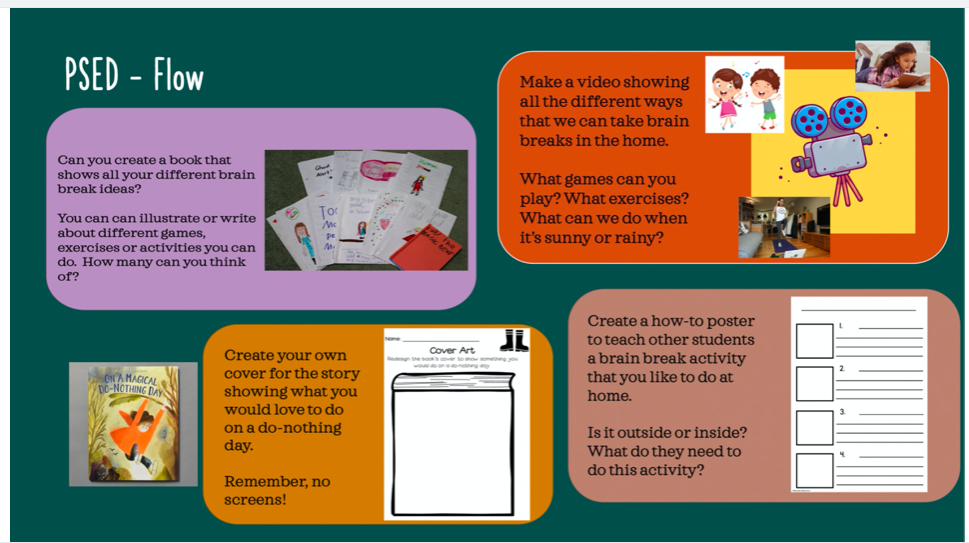 In such an online learning context, there is and has to be, a shift in paradigm to what a successful child's education looks like. Prioritising the children's tech time to the school hours will ensure that the breadth and depth of their learning remain optimal during these times. Parents play an important role in ensuring their children do not spend unlimited additional screen time after school and don't miss out on something else during that time. The challenge here is to find the right balance and commit to one's principles.
Based on currently available research-based articles, families are recommended to follow the below tips to support a proper screen time balance at home during this online learning period:
Maintain a regular school day schedule and organisation :
Healthy morning snack and meals.
Plan screen-free quality time, preferably outdoor, at breaks, lunchtime and after school.
Provide the children a healthy workspace :
Define tech-free zones at home.
Make your own family screen time limitation plan.
Be vigilant of what your children are accessing when online !
Engage with your children during the school day: be there with them and for them !
Provide children opportunities to socialise in playdates :
this cannot be replicated in an on-line environment but teaches children to share, compromise and learn from each other.
Empower your children and find plenty of time for them to play !
Create a balance between online and offline activities.
Create quality screen-free activities and have a screen-free activity box !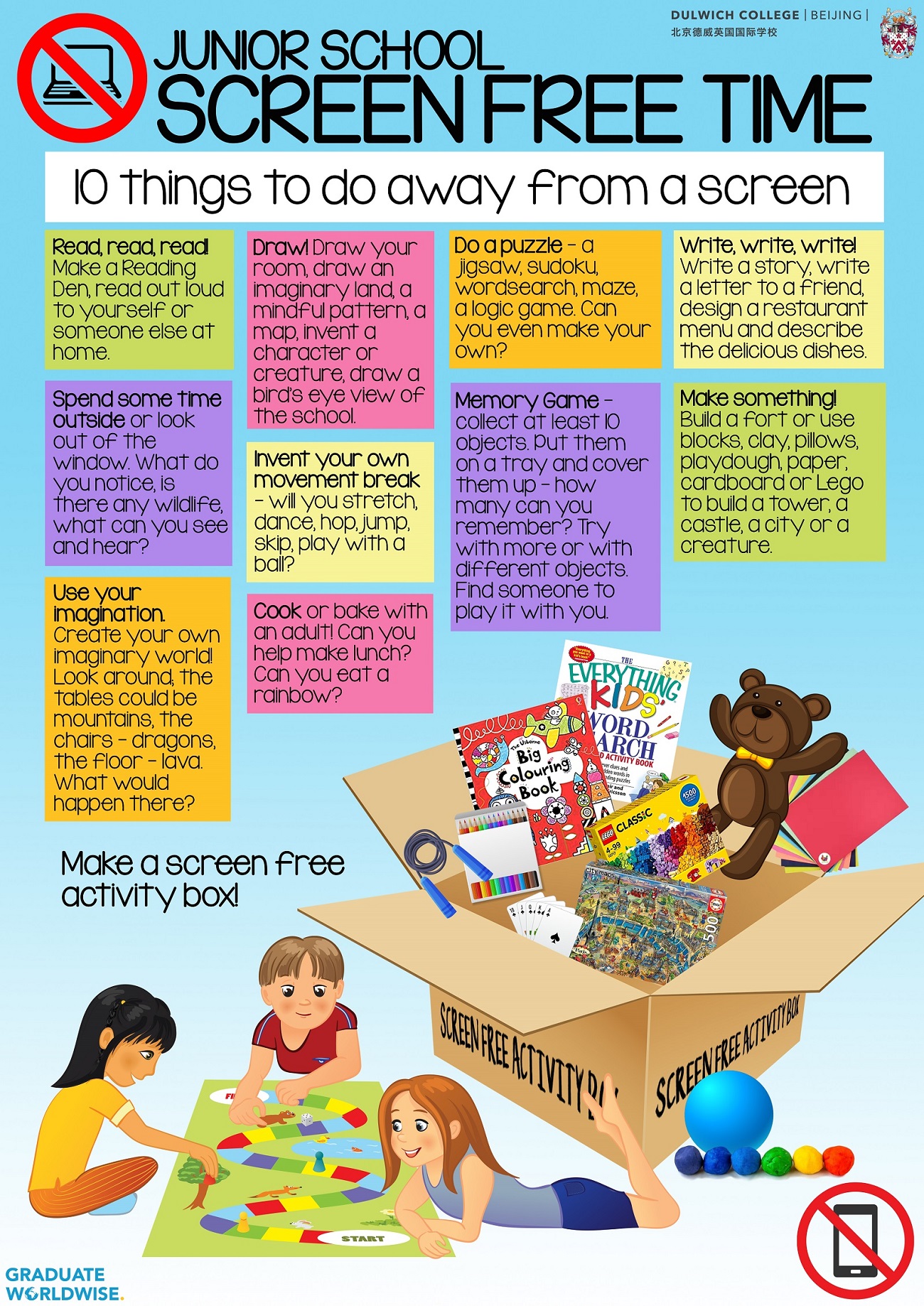 We also know moving young students away from the screen implies involving parents in preparing and supporting the activities on offer, so there is also a need to find the right balance between minimising screen-time and engaging parents. With this in mind, we have sent our Early Years students home-school packs including suggestions of activities and creative materials for them to use and enjoy while developing various skills.