What Is IGCSE and Could It Be the Right Fit for My Child?
When families initially decide to move overseas, they expect that tough decisions will follow, such as choosing a school. One positive for families relocating to Beijing is that there is no shortage of exceptional international schools. The downside, however, is that you may not recognise the academic systems used by these fine institutions. Instead of eliminating a great choice because you're not familiar with their educational framework, try meeting with the school to understand the curriculum and the type of learner it is best suited for. Who knows, you may discover an approach that allows your child to excel beyond your expectation.
The IGCSE (International General Certificate of Secondary Education) is one education programme that parents might not be familiar with but should not overlook.
In this article, Richard Hawkins, previous Head of Senior School (2016–2019) at Dulwich College Beijing, gives us a comprehensive overview. He touches on the history of IGCSE, the programme's strengths and weaknesses, and what one of the best international schools in Beijing is doing to enhance the curriculum.

British Education in International Environments
What is IGCSE? "It stems from the UK," says Hawkins. In British schools, students typically have external exams at the end of Year 11 (equivalent to Grade 10), which is halfway through high school in terms of the American system. On successful completion of these exams, students would earn their General Certificate of Secondary Education (GCSE). Hawkins furthers that in the UK, some students might choose to leave school at this point. Others interested in going to university would continue for two more years in a programme the British education system refers to as "A levels" (advanced level qualifications).
"As British schools grew internationally, it was realised that an international form of GCSE was needed. The "I" in IGCSE is for international," Hawkins continues. So, what does that mean exactly? Teaching GCSE in foreign lands, educators quickly recognised that course content in GCSE was heavily focused on British nuances that were not necessarily suitable for an international student body. IGCSE is better designed for a multicultural and multilingual audience. "For example, a school might choose to cover a range of books that includes literature with a more local flavor," Hawkins offers.
An External Assessment Halfway Through High School
This two-year-plus-two-year system may seem odd to parents who are accustomed to watching pupils go from middle school into four years of high school. Hawkins explains this particular system is used in the UK "…to have an external validation of what a school is doing before the very end of schooling. They would use this to assess schools and see how they are preparing the students."
At Dulwich, students begin IGCSE in Year 10 (equivalent to Grade 9). For two years, they study a rigorous programme that requires them to take a broad range of subjects covering maths, sciences, English, foreign languages, and the humanities. The programme finishes at the end of Year 11 with external exams. Instead of following this programme with A levels, Dulwich students complete their final two years with the globally recognised International Baccalaureate Diploma Programme (IBDP).

The IGCSE Advantage
Hawkins believes the independent assessment mentioned above is a strength of IGCSE. "One advantage is an external check on what the teachers are doing and on the school itself. Our parents and students can see our school being checked by external rather than internal markers." This appeals to parents who may not have an academic background in pedagogical best practices but want to maintain a watchful eye on the quality of education their child is receiving.
Hawkins also notes that the similar course style between the IGCSE programme and the IB Diploma Programme allows students to transition between the two much faster. With other academic systems, students take various subjects by the semester and then transition to the IBDP, which progressively teaches the same subject over two years. Kids who were in an IGCSE programme would already be used to that system of studying, which also cumulates with external final exams.
Not for Everyone
Due to the rigour of the programme and final exams, Hawkins believes that students who enjoy much more "self-directed" studies and those who are more focussed on developing individual aspects might feel frustrated completing the IGCSE. As final grades are heavily focused on end-of-programme exams, students who are not disciplined or struggle with testing may not be best suited for this particular system.
Grades for University Applications
Parents new to IGCSE will notice that the grading system might take some getting used to. Hawkins assures that university admissions officers are very familiar with IGCSE grades and can convert them according to their rules. So, no student will be disadvantaged when applying to university anywhere in the world with such transcripts.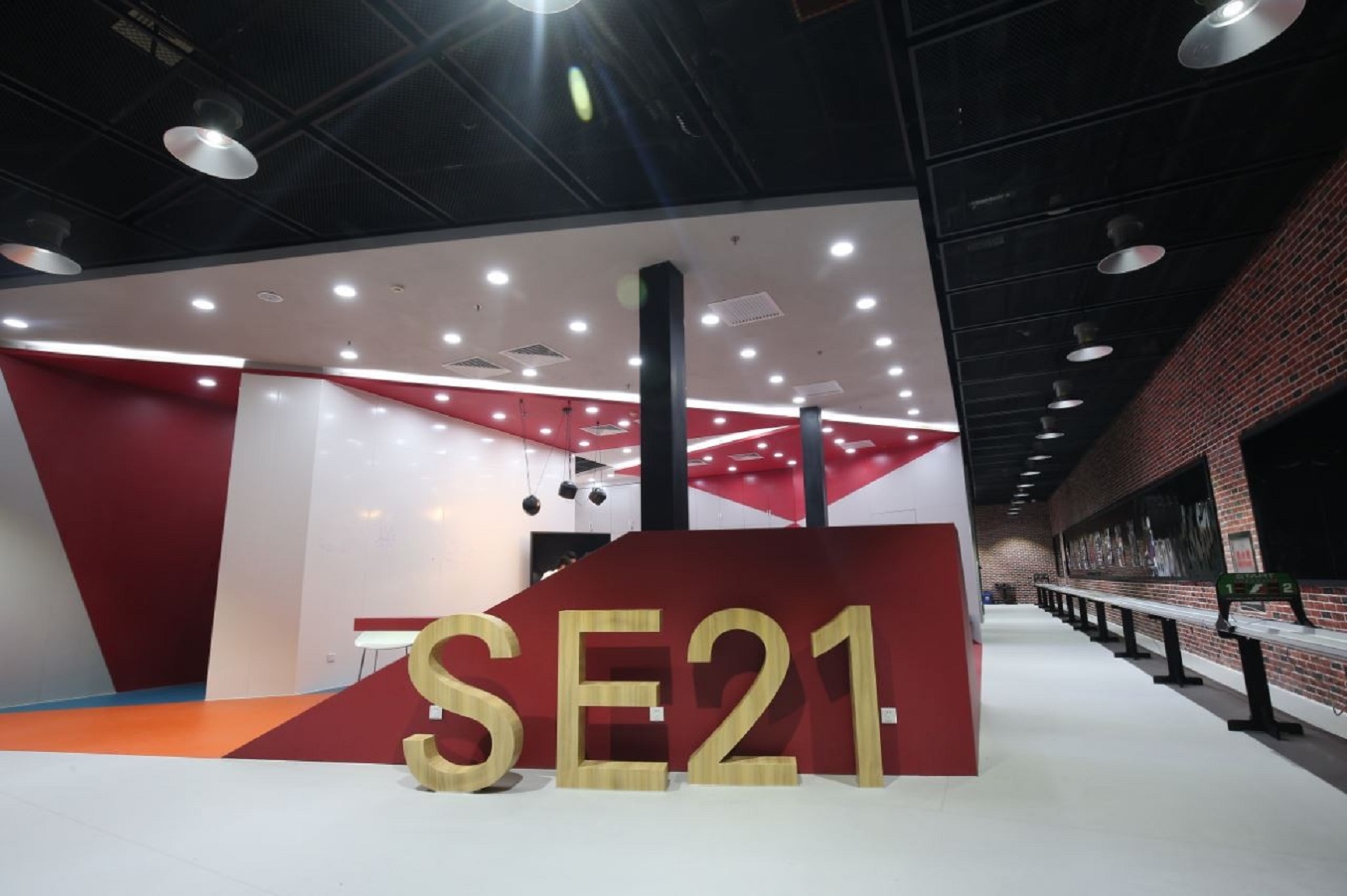 The Dulwich Enhancement in STEAM and Liberal Arts
The IGCSE programme can be criticised for being too structured. With the curriculum for IGCSE being well defined and set externally, Dulwich has noticed over the years that a few courses don't work well for their students. Some kids have also shown strong interest in studying subjects not offered by IGCSE at all. In response, the school has developed courses customised to the students' needs, and these have proven to be very popular.
One example is Dulwich's SE21/STEAM programme, which won the International School Award 2019 for Creativity in Learning. It gives students the opportunity to engage in entrepreneurial science and technology projects while participating in global competitions such as Formula 1 in Schools and Google Science Fair.
Another is Liberal Arts, a cross-curricular humanities course involving history, the arts, philosophy, geography, literature, economics, and more. Debate is part of the curriculum, and students use knowledge from a range of subjects to solve problems.
While adhering to IGCSE standards, Dulwich always places its students' needs first. The school routinely makes note of how their students are progressing through the curriculum and at the same time, observing what skills they will need to succeed in their dream university and aspiring future career. With the strengths of the IGCSE programme and the school's regard for the students' best interests, this blended programme has been the right fit for many students and parents alike.