Congratulations to Dulwich College Beijing's Class of 2023!

Our heartfelt congratulations to the 14th graduating class of Dulwich College Beijing!
On the 22nd of May, all 88 of our DCB Batch of 2023 proudly adorned their graduation gowns, marking the momentous occasion they have all been working towards – the final day of their student life at DCB, their Graduation Day, but more importantly the beginning of a new chapter in their lives!
The celebration commenced with our graduates showered with congratulations as, for the last time, they paraded through the College, which 2022 Head Girl Victoria H would later describe as their 'safe haven' throughout the years. "(This is) where we were able to feel comforted against our insecurities, encouraged in spite of our shortcomings, and woke all of the strength each of us possessed."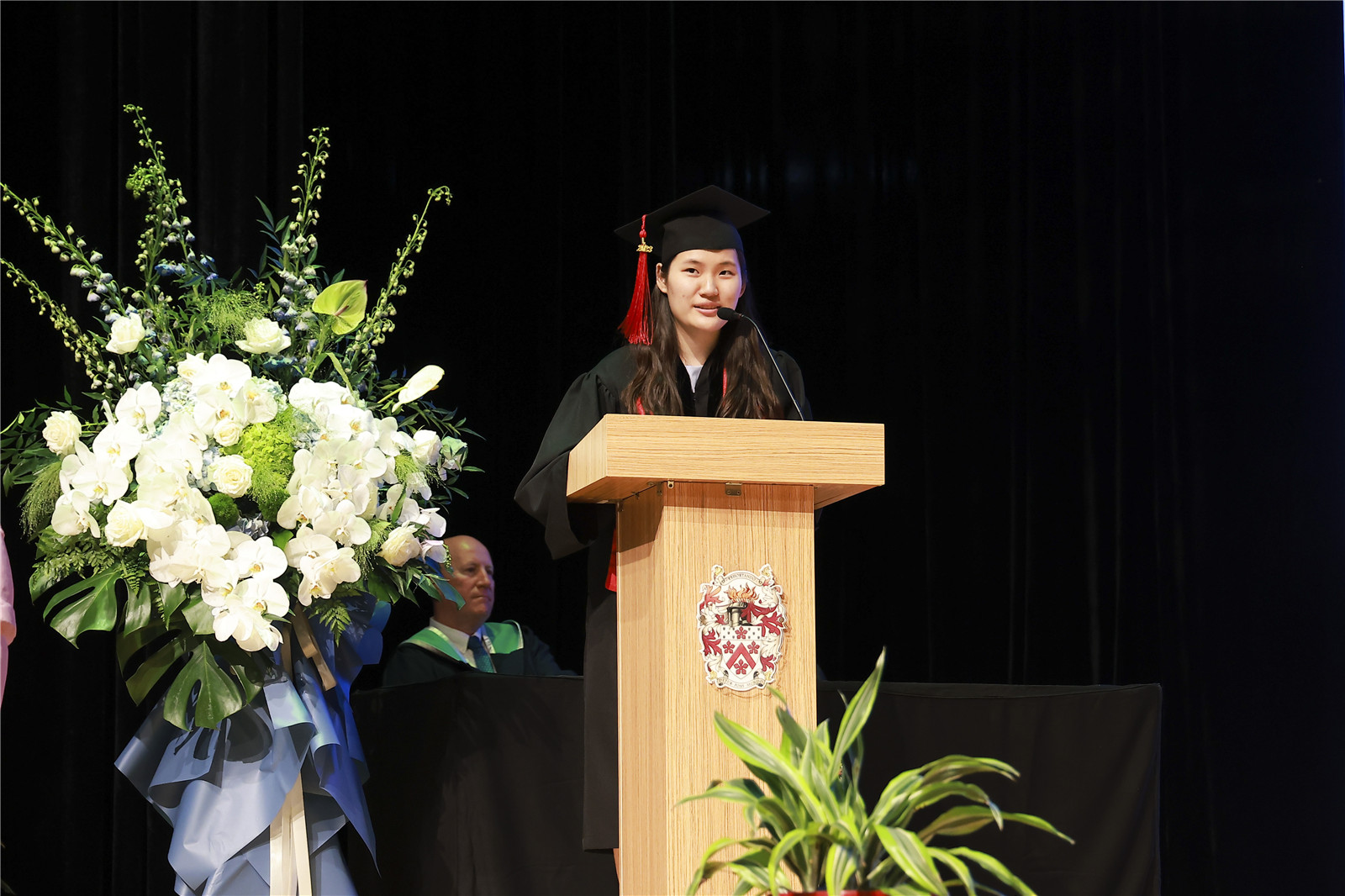 2022 Head Girl, Victoria H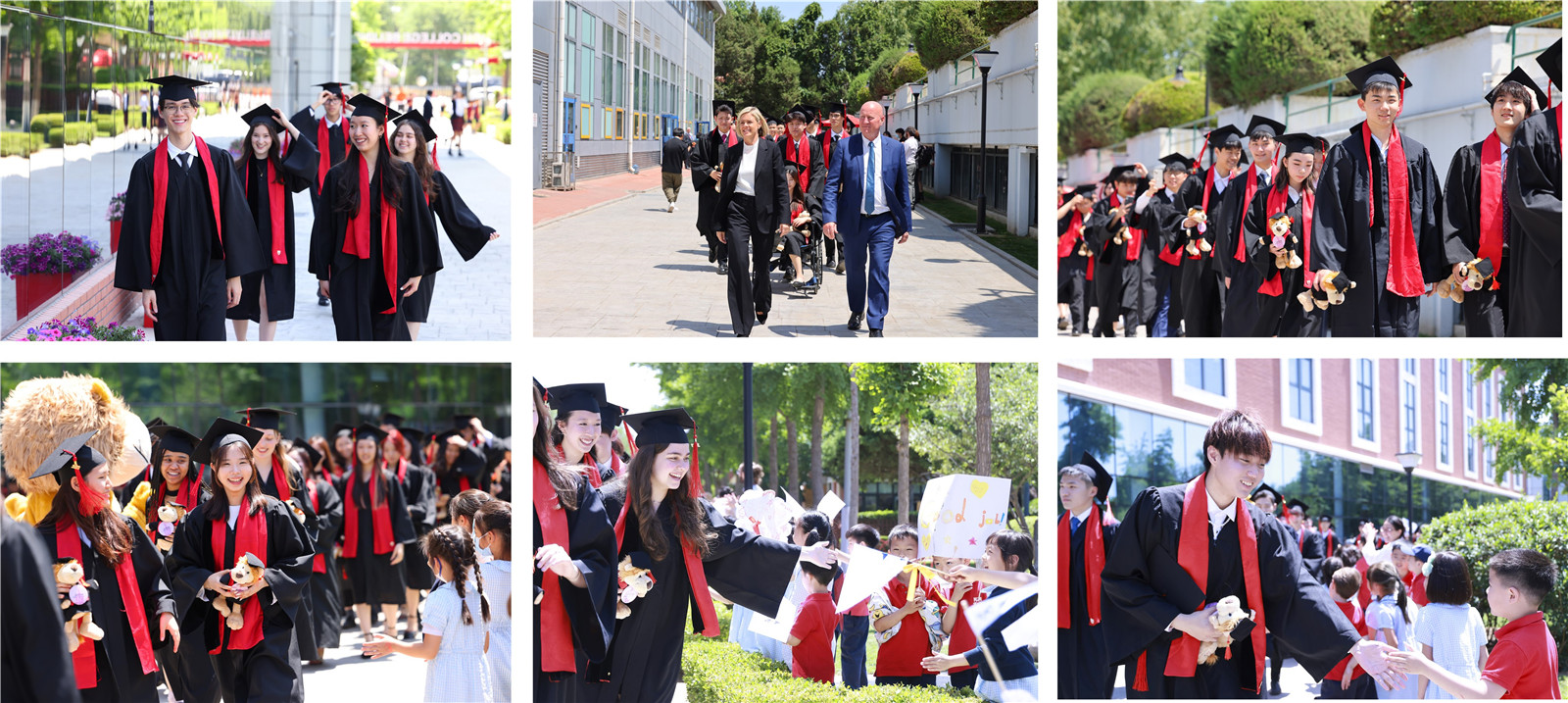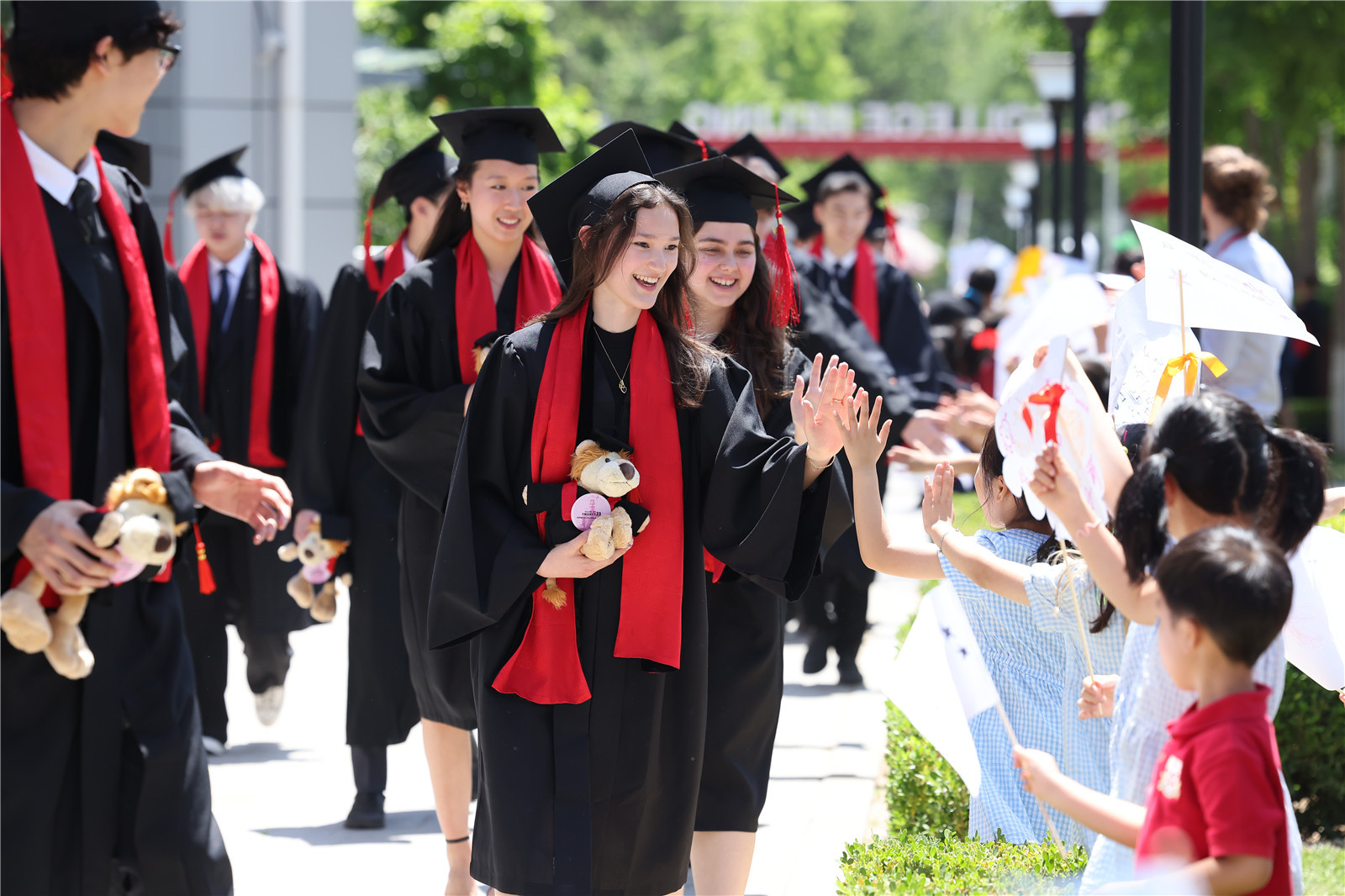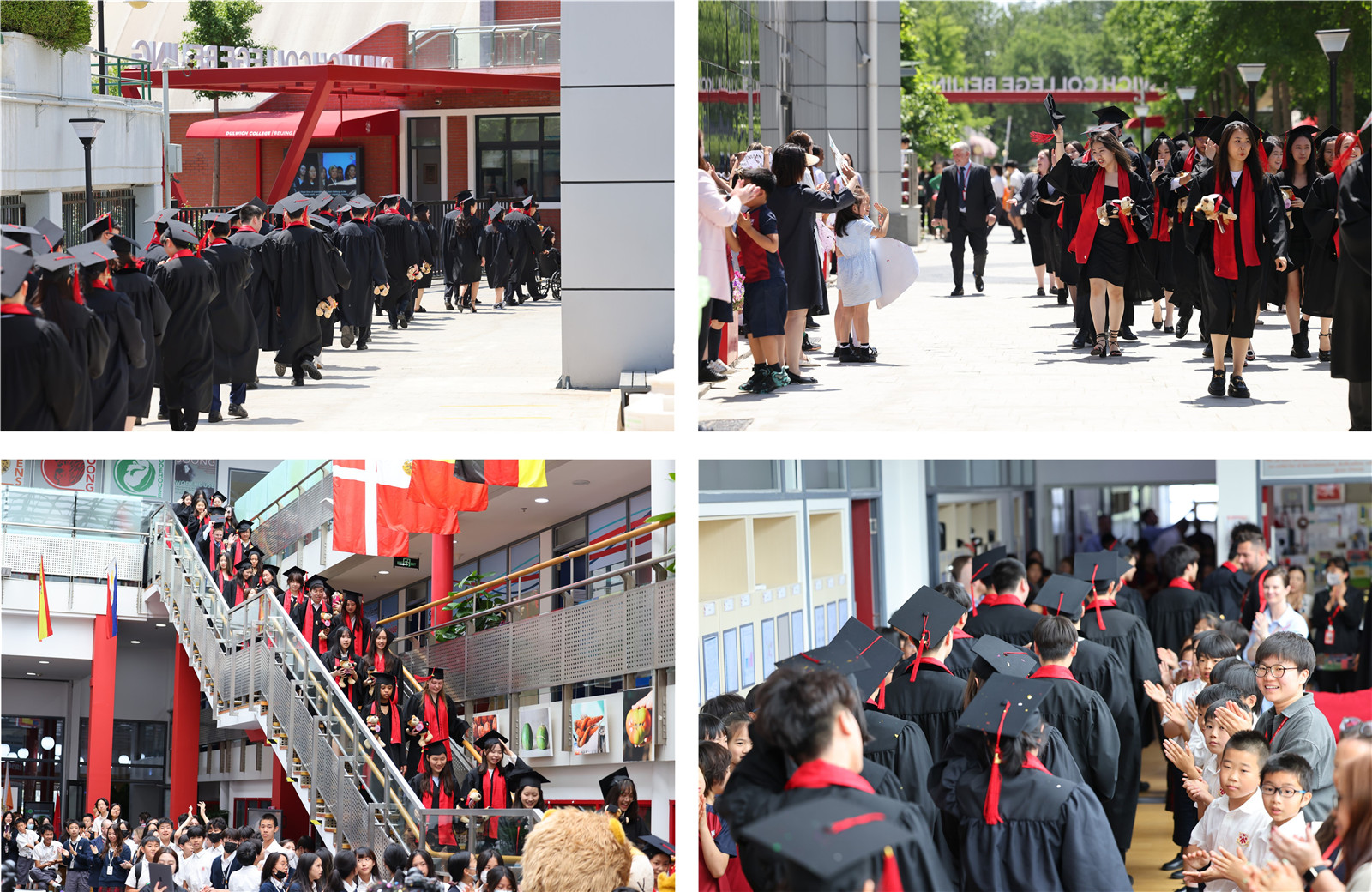 Later in the afternoon, the students would proceed to the Wodehouse Theatre, where families, loved ones, friends and supportive teachers eagerly awaited to celebrate this joyous occasion with them. The day would later conclude with a bittersweet reception at the Piazza.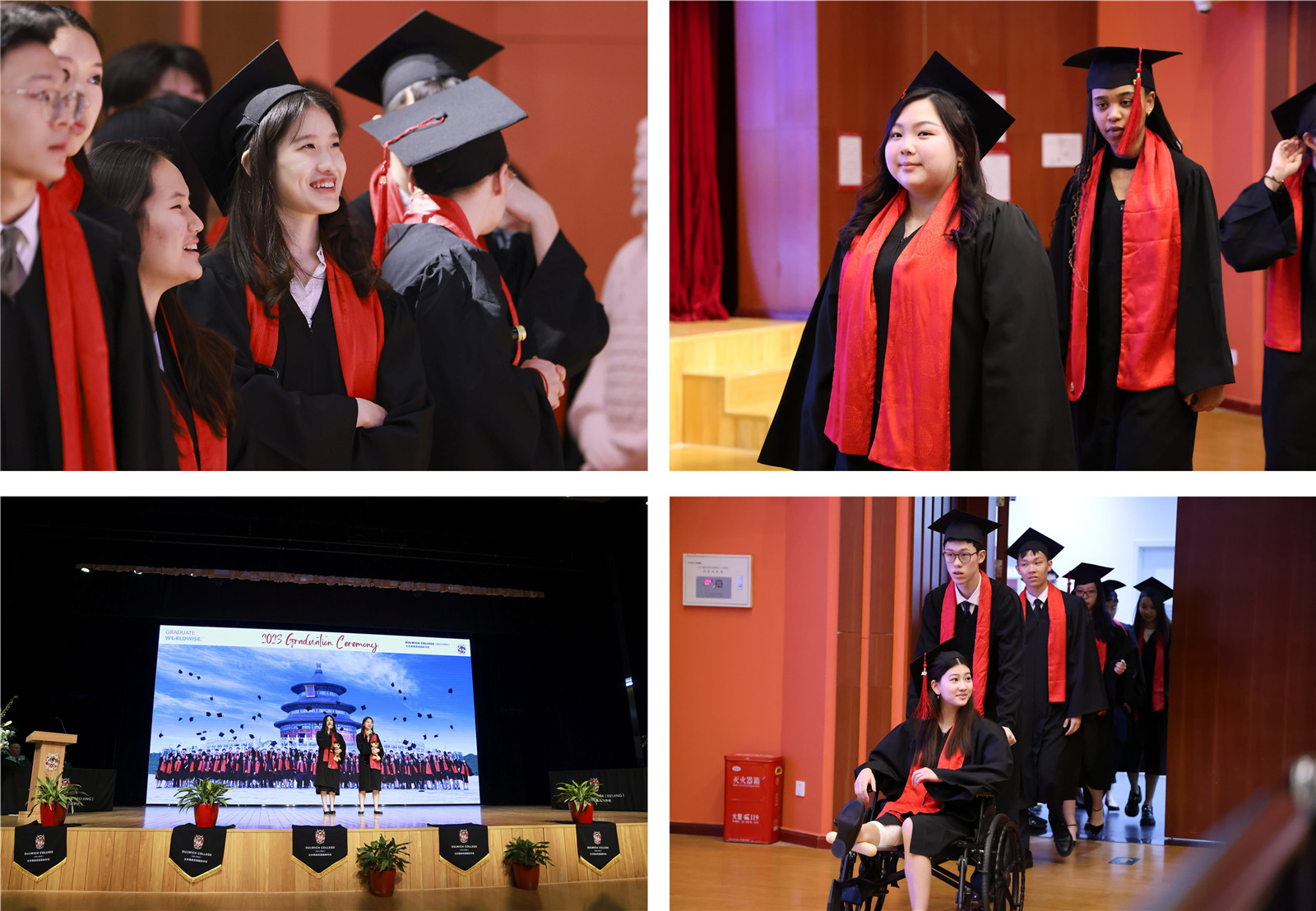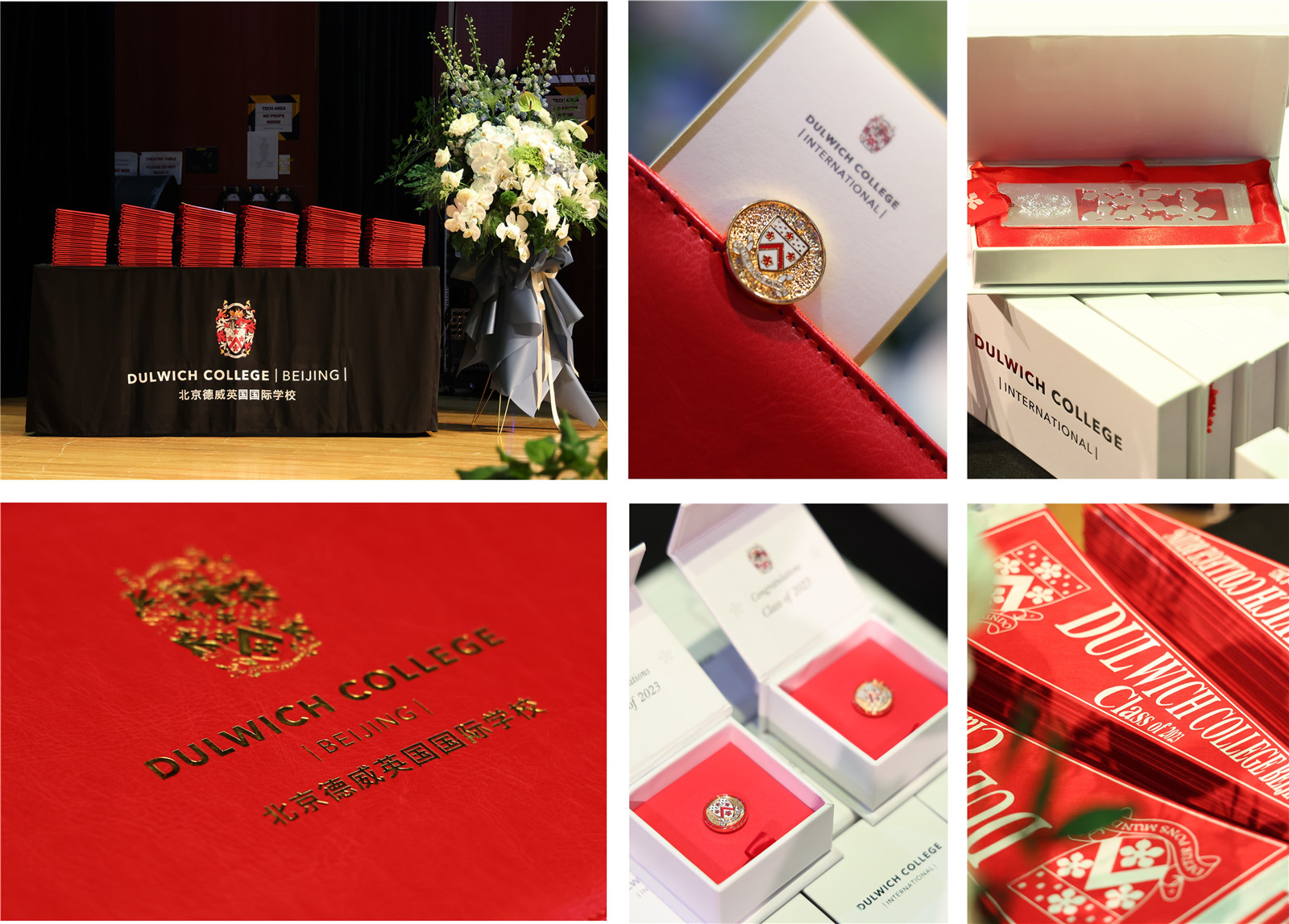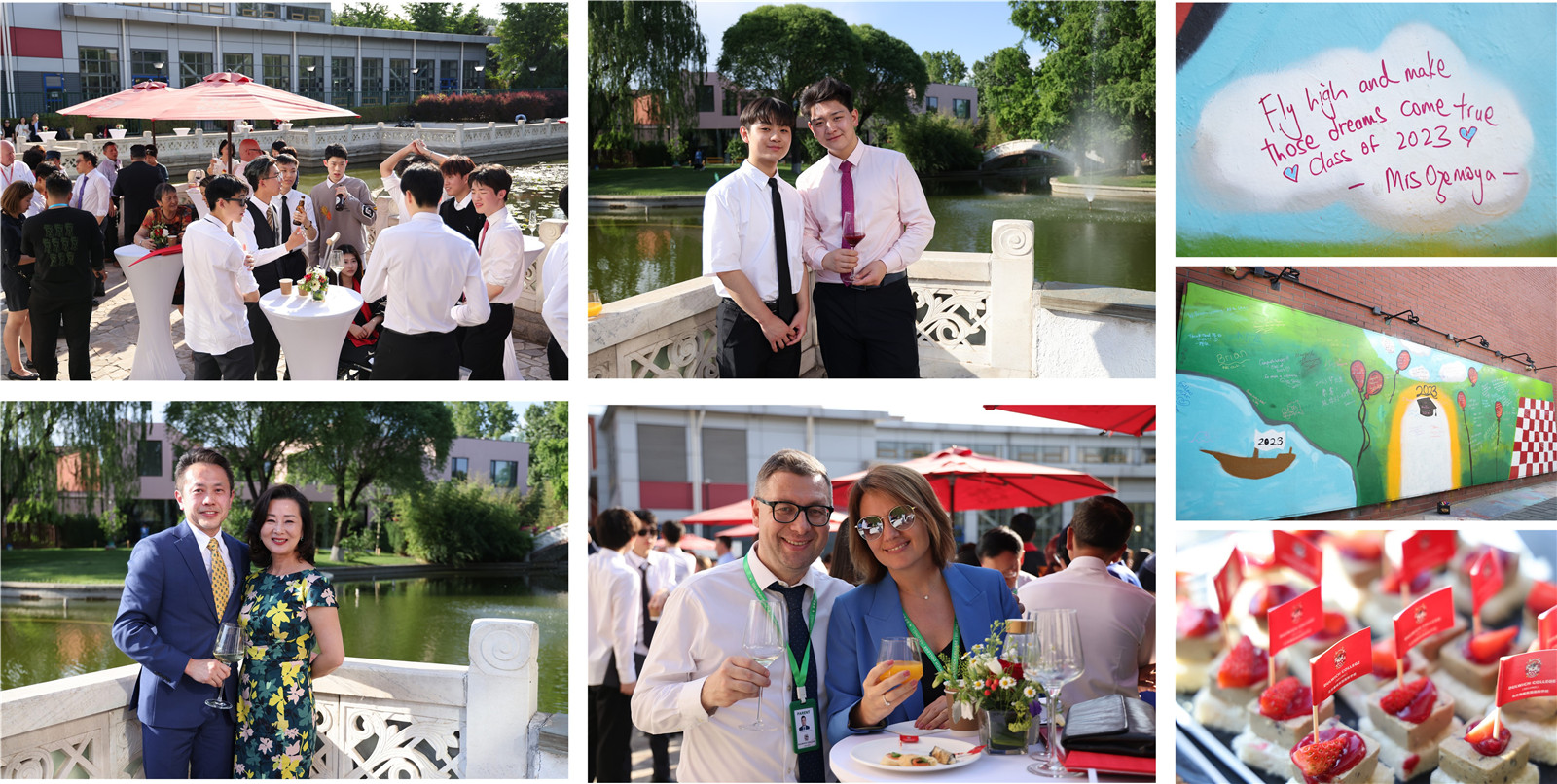 They say that every batch is unique, and while the same holds true for this year's cohort, our IB pastoral Lead Ms Meredith Kerr pointed out that this DCB year group may have had the hardest IB journey of all so far. "You took your IGCSEs in the summer of 2021 even though you lost so much of Year 10, lost time and teachers at the end of Year 12 and even the beginning of this year was overshadowed by covid and online learning.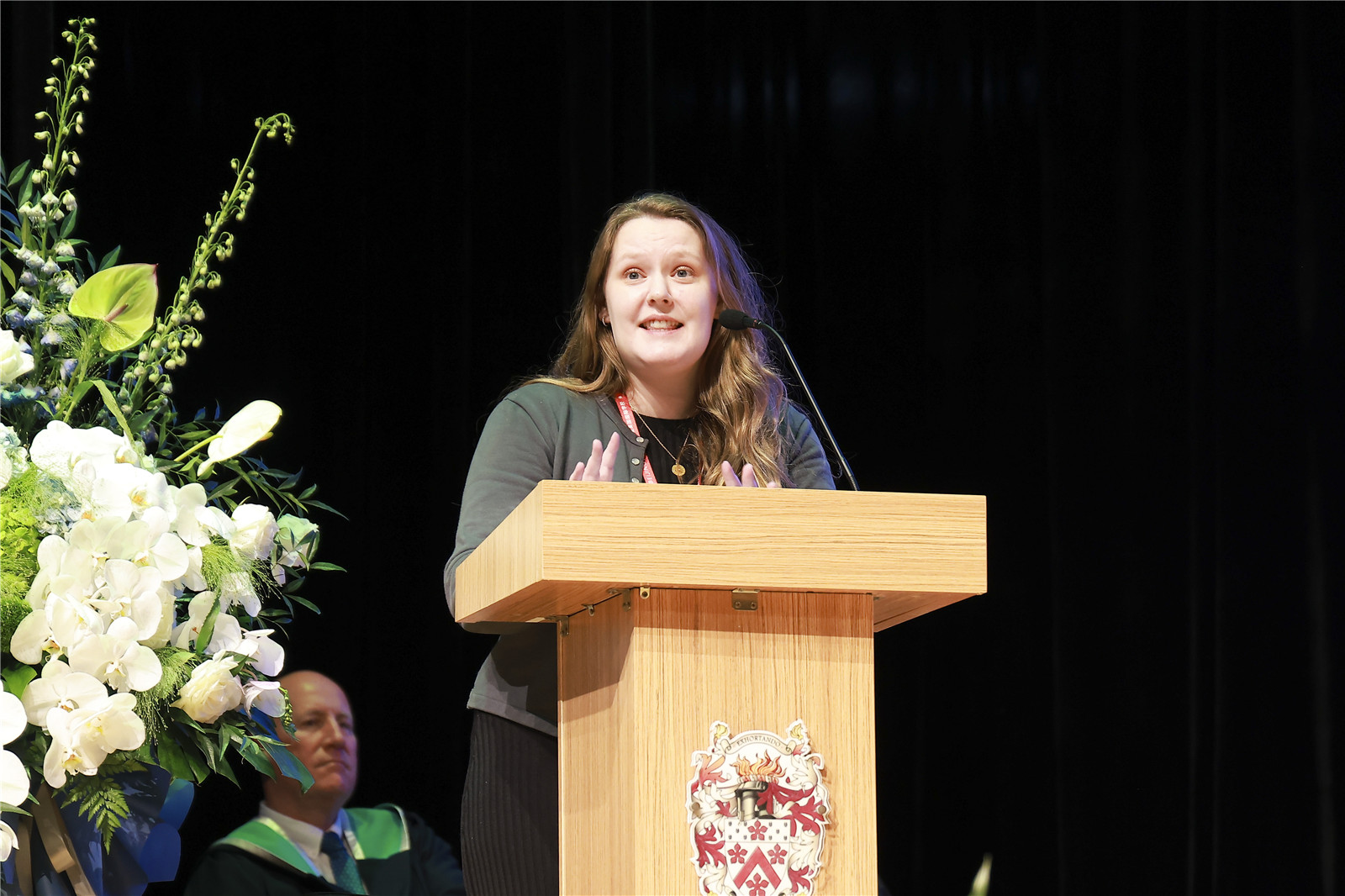 Meredith Kerr, IB pastoral Lead
And yet, here you are. Having completed all your exams (and all the obstacles)… well done."
2022 Deputy Head Girl Audrey Wong shed light on the specific challenges they had. "We faced exams being cancelled, and then brought back again right before the test date. Sitting the midcourses, mocks and finals all in one year, and not having the IBO recognise us as a Covid-impacted school."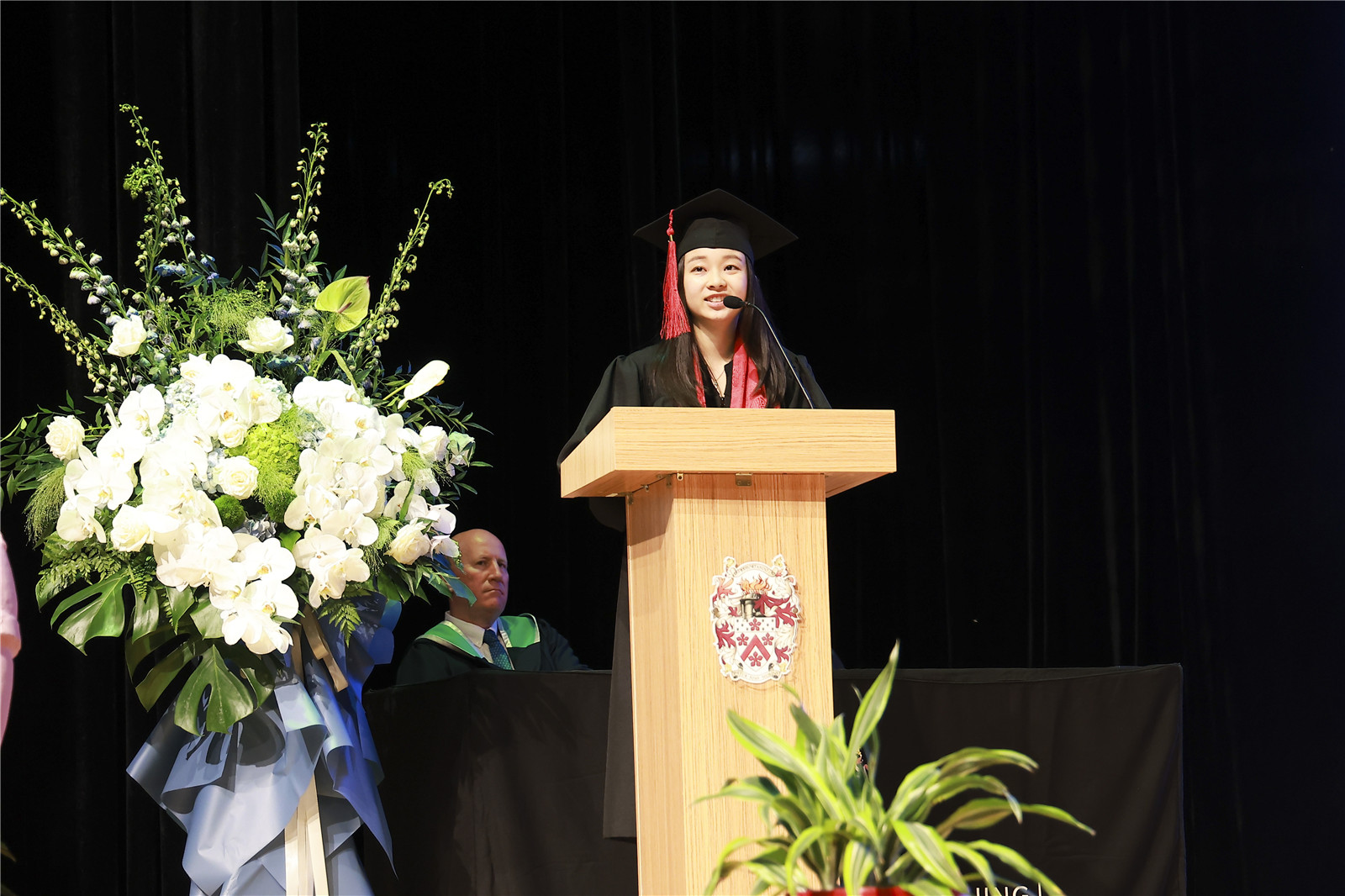 2022 Deputy Head Girl, Audrey W
Andrew Jiang, DCB Class of 2021 and one of our guest speakers for the Graduation assembly also concurred, adding that this cohort faced challenges confronting the world, such as Covid, war and global warming.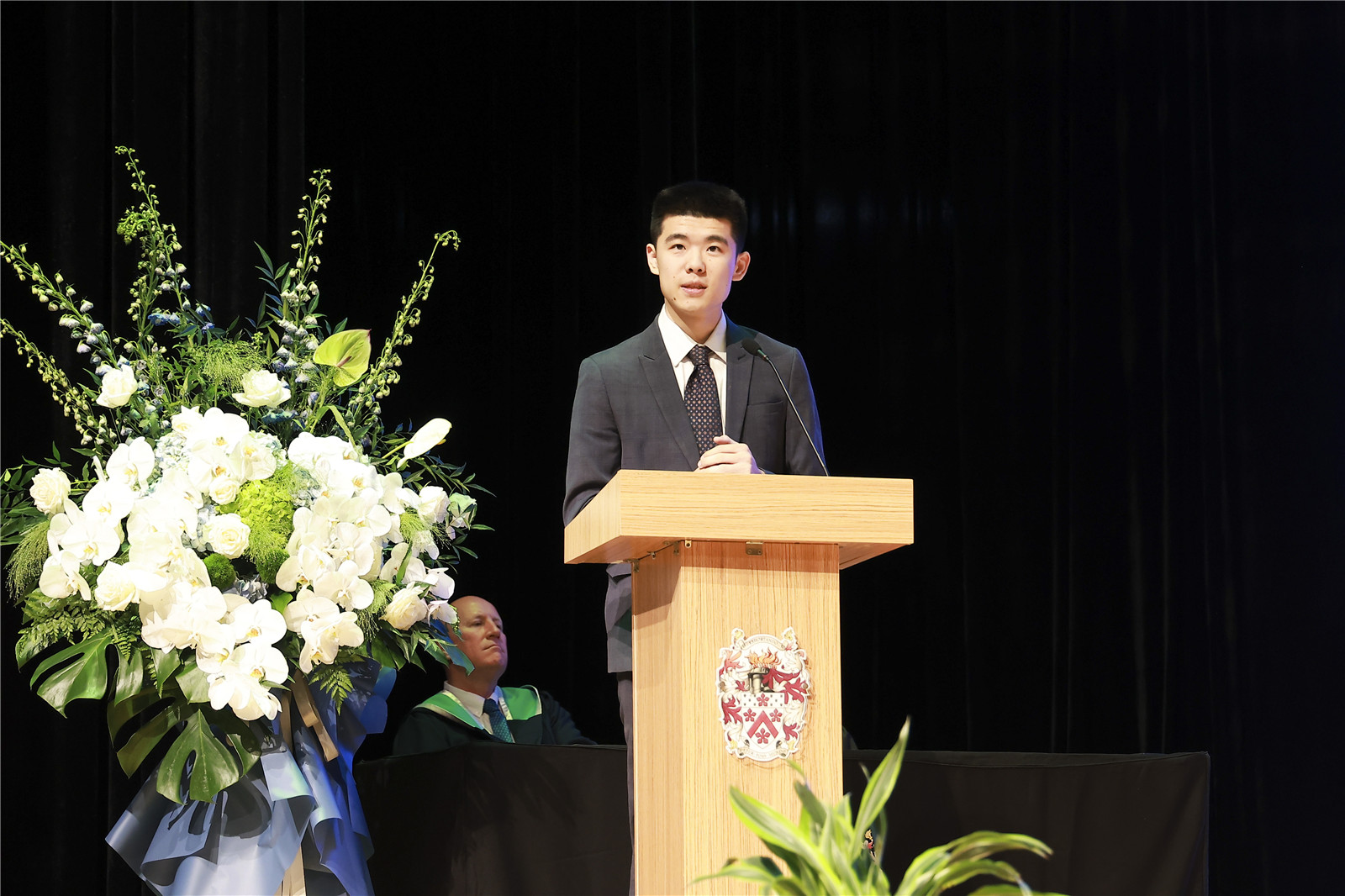 Andrew Jiang, DCB Class of 2021
"And yet despite all odds, you managed to conquer them all, and graduated."
And not only have they graduated, but they have also created many cherished memories with their companions in this unique journey these past few years. None of this would have been possible without the love and support our students have been receiving. Shared 2022 Head Boy Joe W, "Though this chapter of our life is over, I am certain that the reliable community we have built together will live on in the next chapter. We've endured many hardships, but we've endured them together."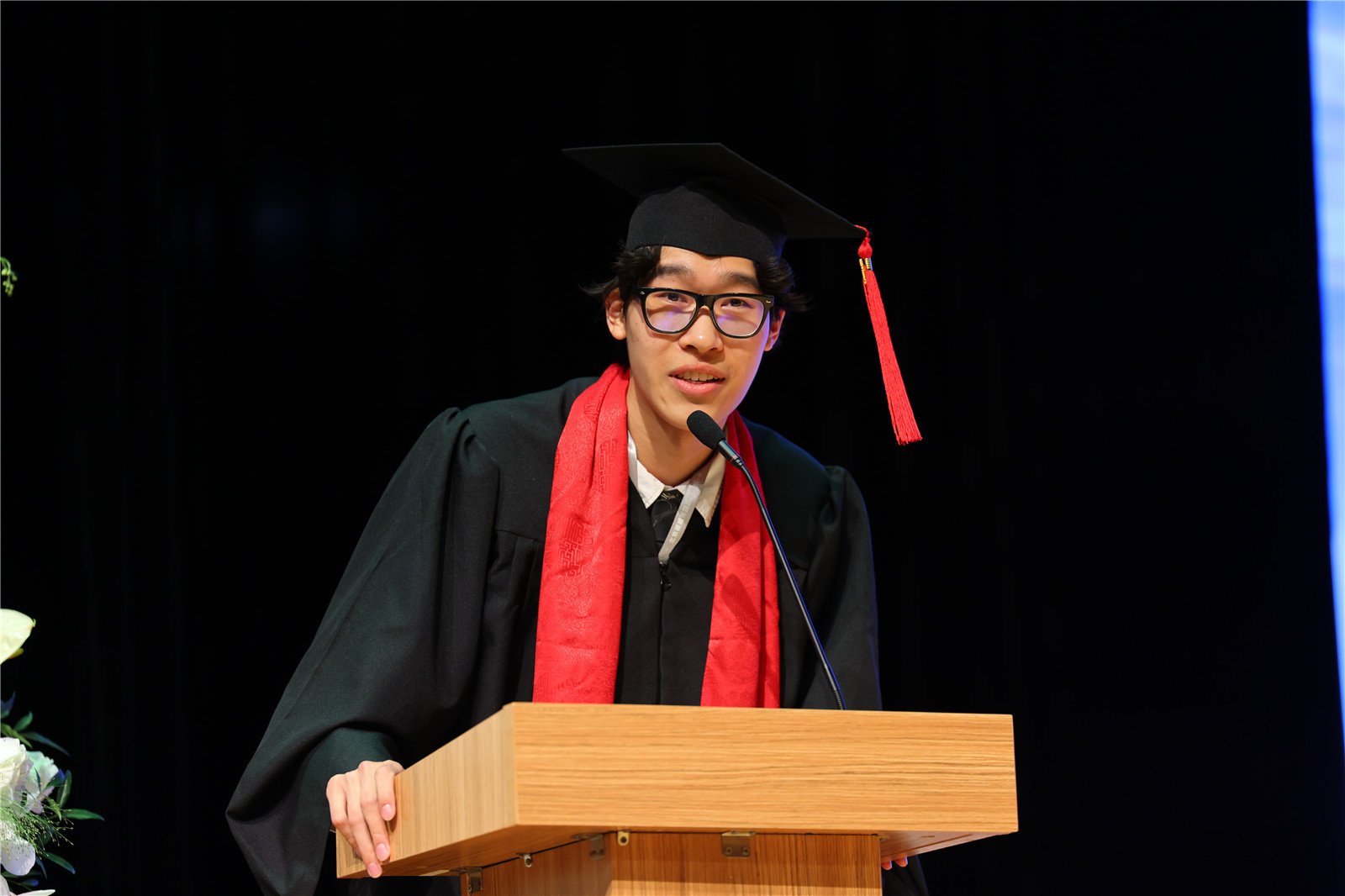 2022 Head Boy, Joe W
2022 Deputy Head Boy Zion K, speaking on behalf of his batchmates, thanked the community that has helped prepare them for the future. "Our teachers, mentors and families have nurtured our minds and spirits, guiding us through the peaks and the valleys of our academic journeys. And to our friends, who have provided laughter, camaraderie and shared experiences – thank you for being an integral part of this incredible adventure. Today, we stand here not only as graduates but also as testaments to the unwavering support and belief in our potential."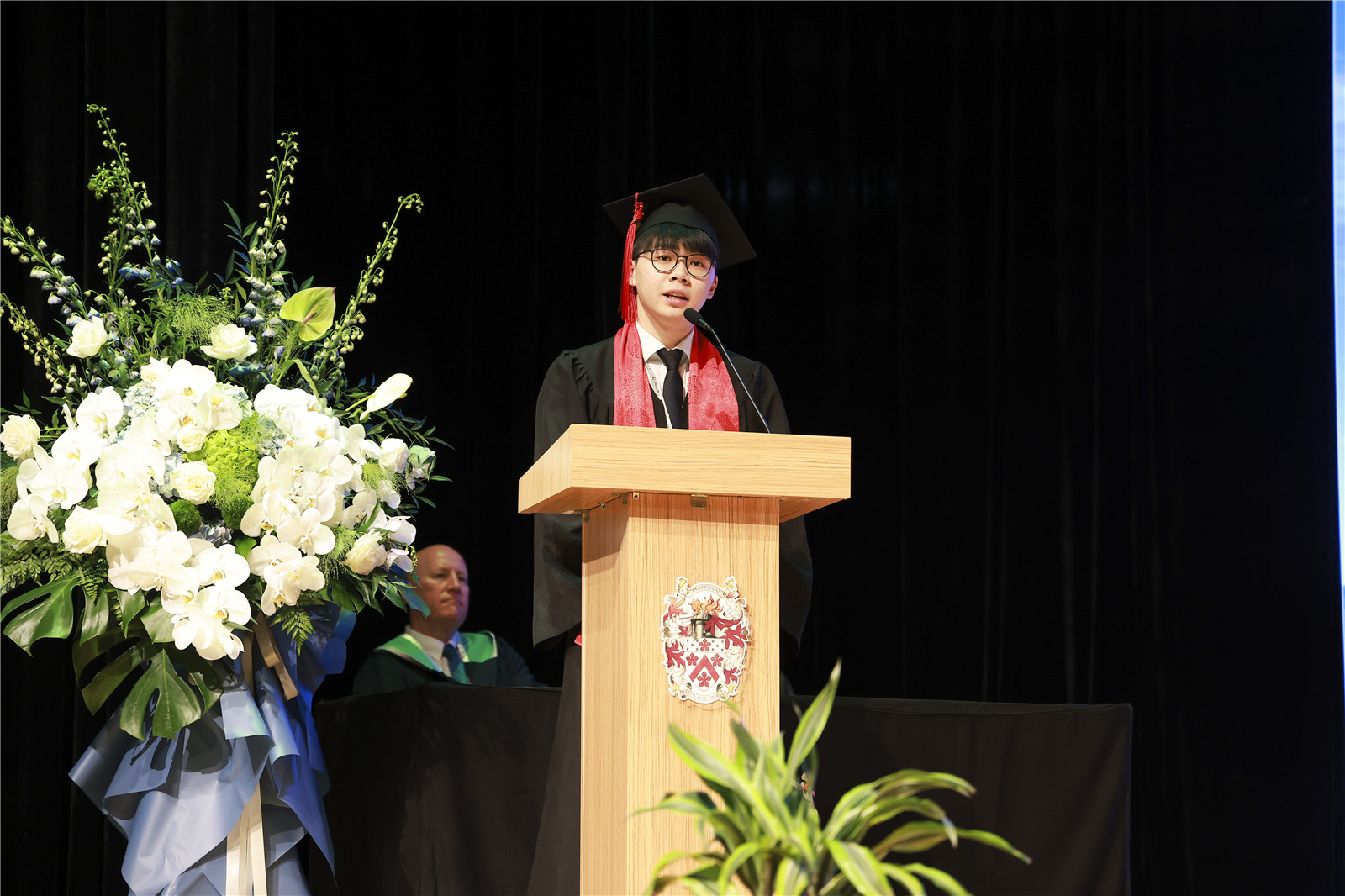 2022 Deputy Head Boy, Zion K
Despite her short time with the Class of 2023, Head of Senior School Clare Anderson-Au shares how inspiring the cohort has been for her. "It has been an absolute privilege to witness the immense talent, resilience, and passion that radiates from each and every one of our Year 13 students. From their unwavering commitment to academic excellence to their remarkable contributions to our enrichment programme, they have set a standard of excellence that will be remembered for years to come.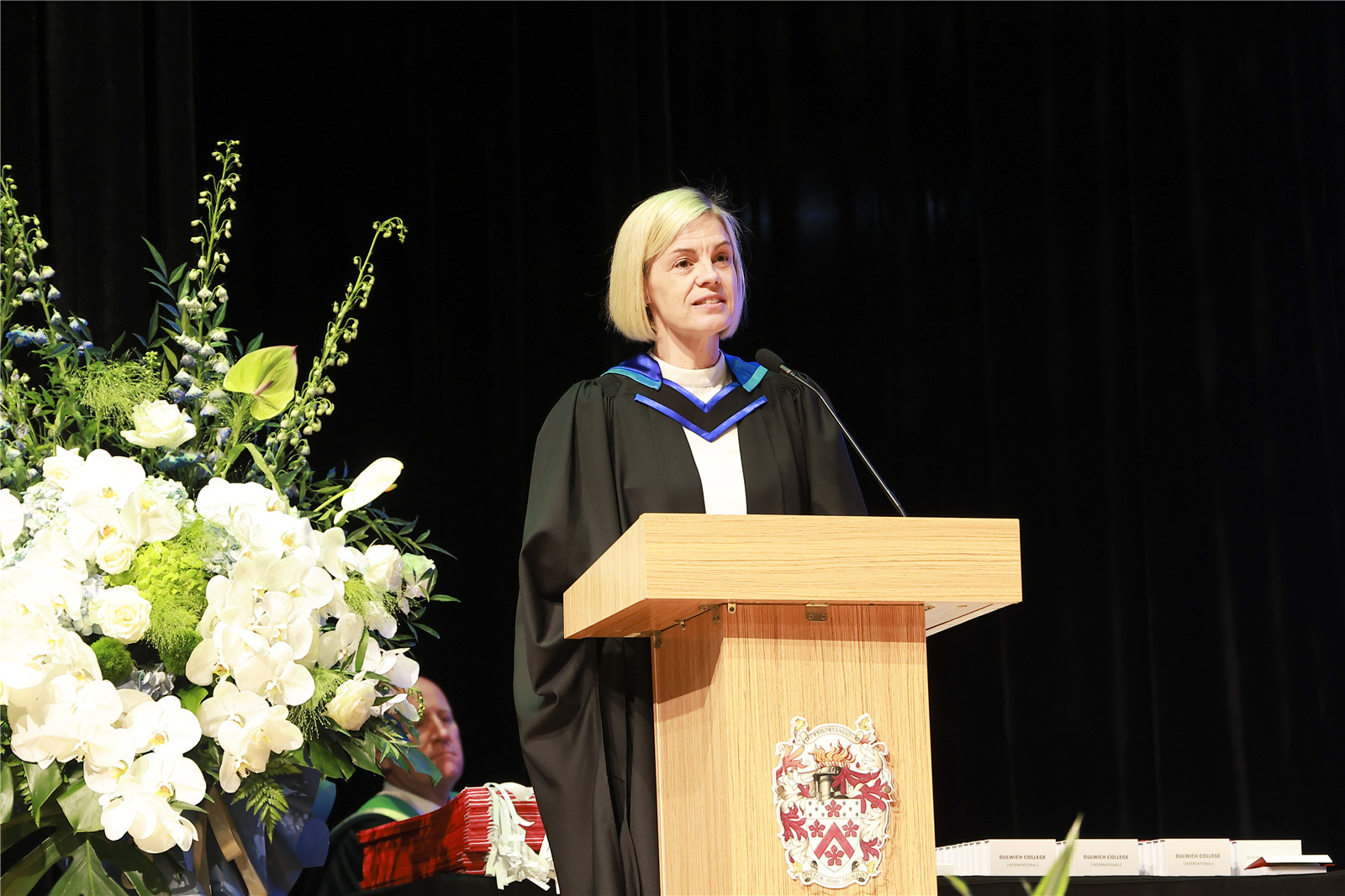 Clare Andersen-Au, Head of Senior School
Yet, it is not just their accomplishments that have left an indelible mark on me; it is the intangible qualities that make these young individuals truly exceptional. Their compassion, empathy, and genuine care for one another have created a supportive and inclusive environment within our school, fostering a sense of belonging that is truly unique.
These graduates have shown me what it means to lead with integrity, to pursue dreams with unwavering determination, and to embrace challenges as opportunities for growth. They have taught me that age is no barrier to making a significant impact and that the power of unity and collaboration knows no bounds."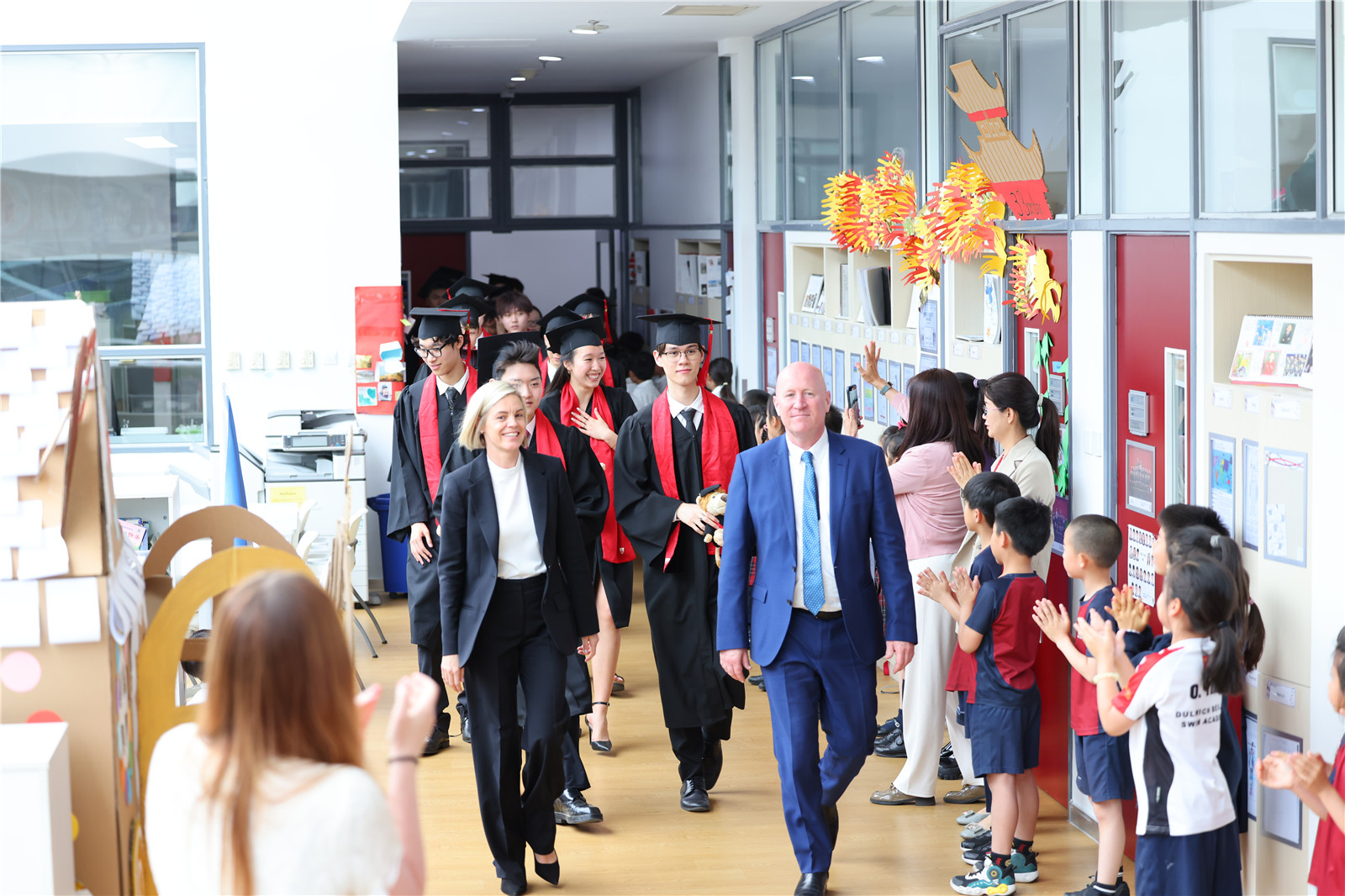 And as our graduating students embark on a new journey, Mr Coles shared some final words that he hopes the students will carry with them not only through their university lives but also beyond: the secret to happiness.
Mr Coles highlighted that studies have shown that loneliness is now considered as bad for your health as smoking. According to renowned scientist Dr Robert Waldinger, a good life ultimately boils down to two things: cultivating good, quality connections and a sense of belonging.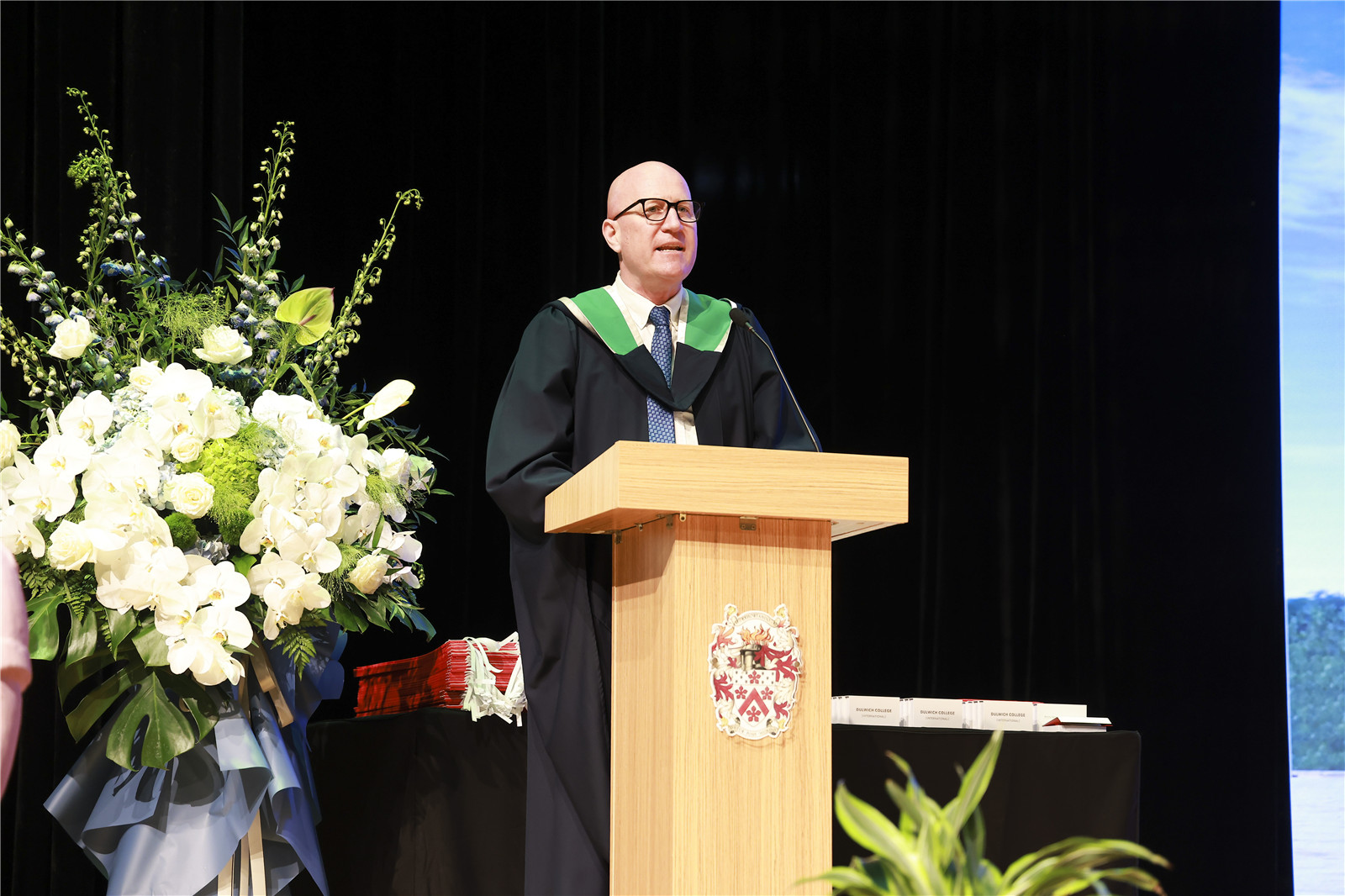 Anthony Coles, DCB Head of College
"To the Class of 2023, we are proud of you, because you persisted, and fought through the challenges. You've made it through, and you are ready to launch into the next phase of your learning journey. Congratulations on your outstanding offers received from the best universities from around the world. These offers reflect your talents and passions and are well deserved.
Don't be discouraged by what you see in the world but rather use your own lives, and your talents, as vehicles for the creation of a better world. But please, please, please … after university, please do not take up careers with the climate wreckers, you will want to have a planet that you can enjoy.
You now have a Dulwich education under your belt. Our hope is you will use it to make a positive difference to people, society and the planet. Our collective wish for each of you is for you to be a good person, to care about others, and to carry yourself well. Continue to think of others, maintain friendships and make more."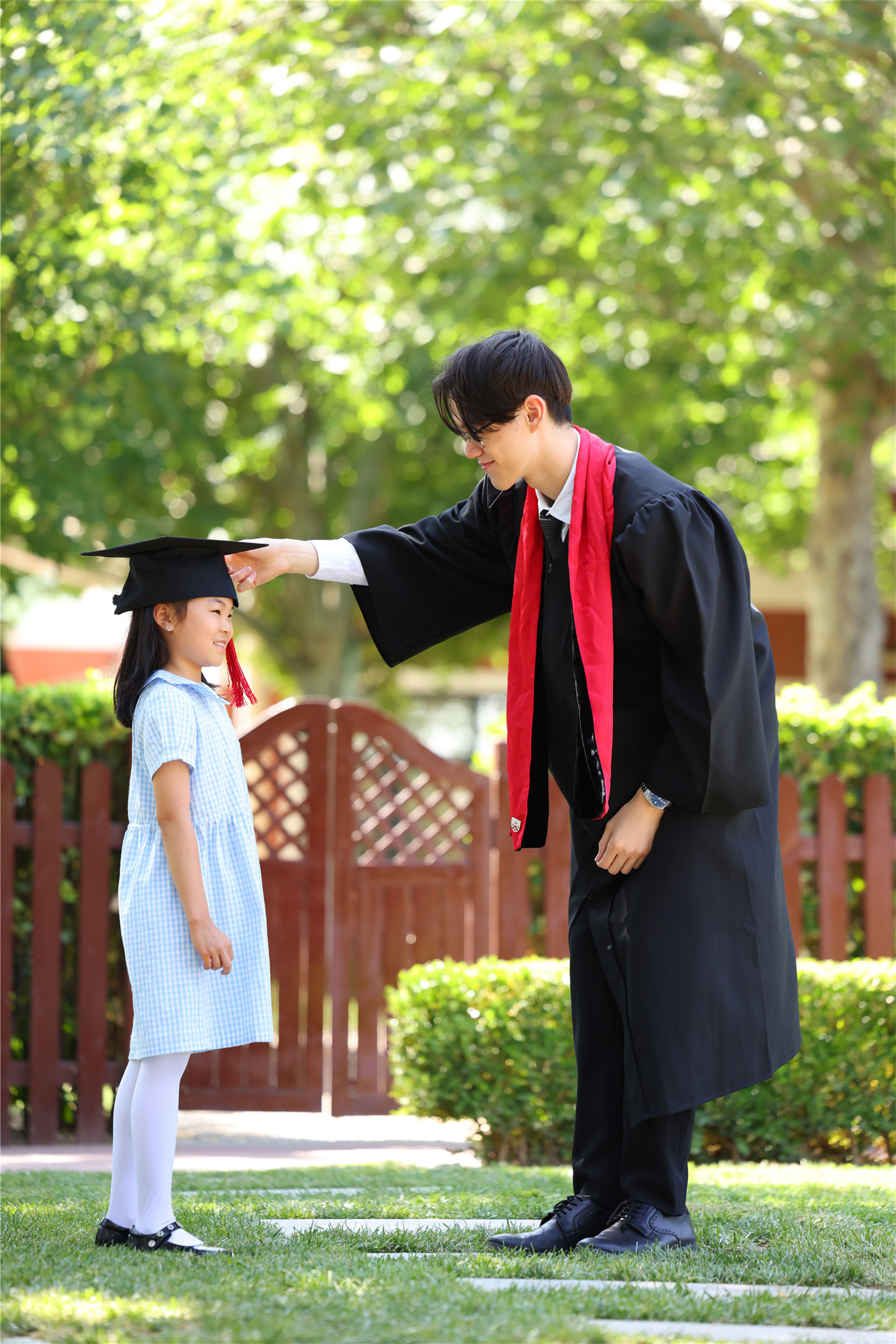 Congratulations, Class of 2023, we wish each and every one of you the very best! And as a teary-eyed Ms Kerr shared in her heartwarming speech, "If you were to ask any of your teachers, they will say the same thing as I am: we're gonna miss you."
May your journey be filled with boundless opportunities, endless possibilities, and the fulfilment of all your dreams!