Congratulations, Class of 2021!
Monday's graduation ceremony marked the end of our Year 13 students' formal schooling, but more significantly, it marked the beginning of a new chapter of their life!
The eighty-one students of Class of 2021 were praised by Head of Senior School Mrs Rachel Edwards for their persistence through unprecedented challenging times, recognising "our Year 13s have navigated unchartered territory, with constant changes, learning on and off-campus. They have shown time and again that they are good people who go above and beyond in supporting each other and all members of our community." She was echoed by Yi Xin L, Head Girl 2020 and valedictorian of Class of 2021, who confirmed "these last two years have really stood out as the most resilient moments we've been through as a year group. Not because of IB but because we were able to accomplish IB during COVID."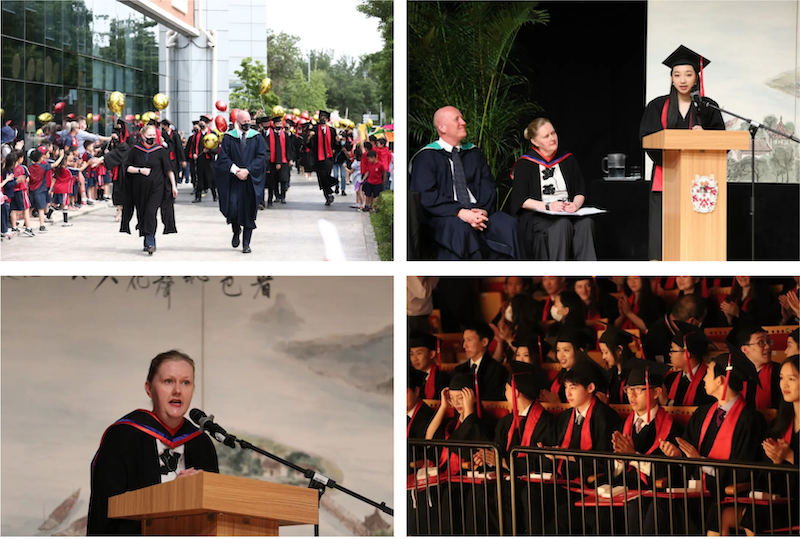 Head of College Mr Anthony Coles chose to highlight the importance of building character.
"Society across many cultures encourages us to promote ourselves and focus on the skills of success rather than to cultivate ourselves. But this gives little encouragement to virtues such as humility, sympathy and honest self-reflection which is necessary for building character. In the coming years, you will meet people of great character. You will notice that they are settled and grounded, they are not boastful nor seek glory, they have cross-cultural skills and can empathize with anyone regardless of culture or position. These people have built strong inner-character and you will never forget them. You will look up to them."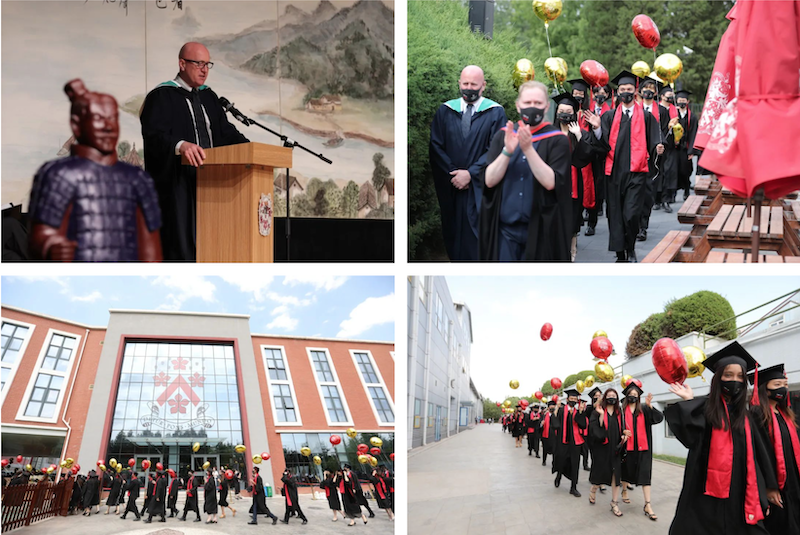 As her final advice to the Class of 2021, Mrs Edwards encouraged the now official graduates to "know that you are more than enough and deserving of everything. Work hard, not for a title nor a reward, but to play your part. Be the person who stands up for others and someone others will turn to. Always strive to do the right thing even though it will always be the most difficult path to take."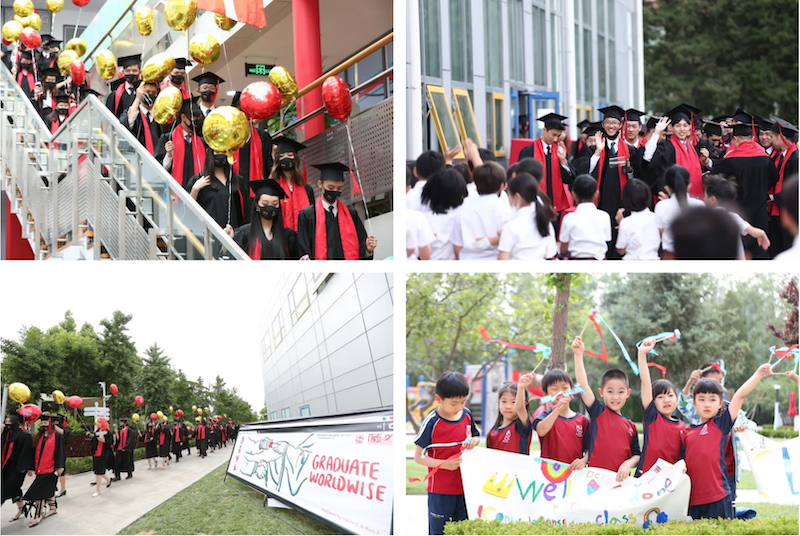 Yi Wen L, Class of 2019 alumna and sister of valedictorian Yi Xin L, gave this Class of 2021 a new meaning to the familiar school acronym, DCB by underlining the value of the College's Diversity, pointing out some upcoming Challenges and finally, emphasizing the importance of the Bonds they have created throughout the years. Going to university and mingling with domestic students will emphasize international students' ability to have "a unique perspective about things, ranging from more interest and empathy towards different cultures, a grasp of multiple languages, to a greater adaptability to new environments." Yi Wen assured the young graduates they could "have full confidence in being very qualified through the experiences that DCB has allowed them to have." Reflecting on her own COVID-19-impacted first year at university, she concluded that "when an emergency hits at university, it is important to face these challenges knowing that even though you are physically alone, you have a community of people supporting you and who may be going through the same thing."
According to Yi Xin, her cohort's main achievement was that "without a doubt, we, as a year group, have proven to the IB, and most importantly, to ourselves, that we were able to raise above any challenges that may have come our way. Throughout our journey in Dulwich, we have not only grown as students but as young adults ready to face the real world ahead of us."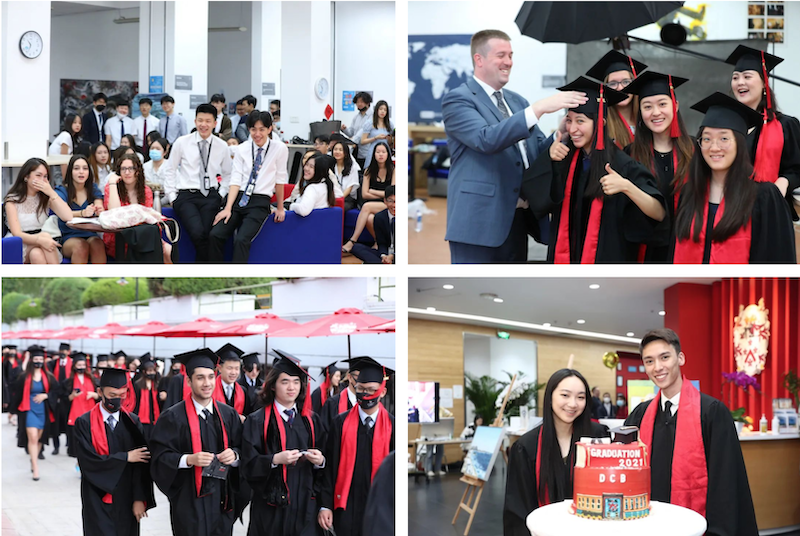 Class of 2021, congratulations again and remember Mrs Edwards' words: "Remain connected. This is not the end, but the beginning." You are now officially International Old Alleynians, and as such, you are entitled to join the Worldwise Alumni Network.