Planet Hack: Authentic Learning Experiences for Students
Making learning real was and still is one of the items on our college development plan. Throughout the recent period of uncertainty, we've been thinking about how we can continue to create meaningful and authentic learning experiences for our students. Planet Hack allowed us to do exactly that by seizing an opportunity to join forces with world experts from Australian National University.

This inaugural hackathon – a collaborative effort between Dulwich College Beijing, Australian National University and Education in Motion – saw nearly eighty senior school students spend two days working to learn more about the globally important issue of extreme weather events. In small research groups, students were challenged to come up with a novel solution to prepare for and respond to flooding, a theme revealed to them during the opening ceremony on Friday 28th October – presented by Prof Barry Croke of ANU and Mr Yosef Karasik of DCB.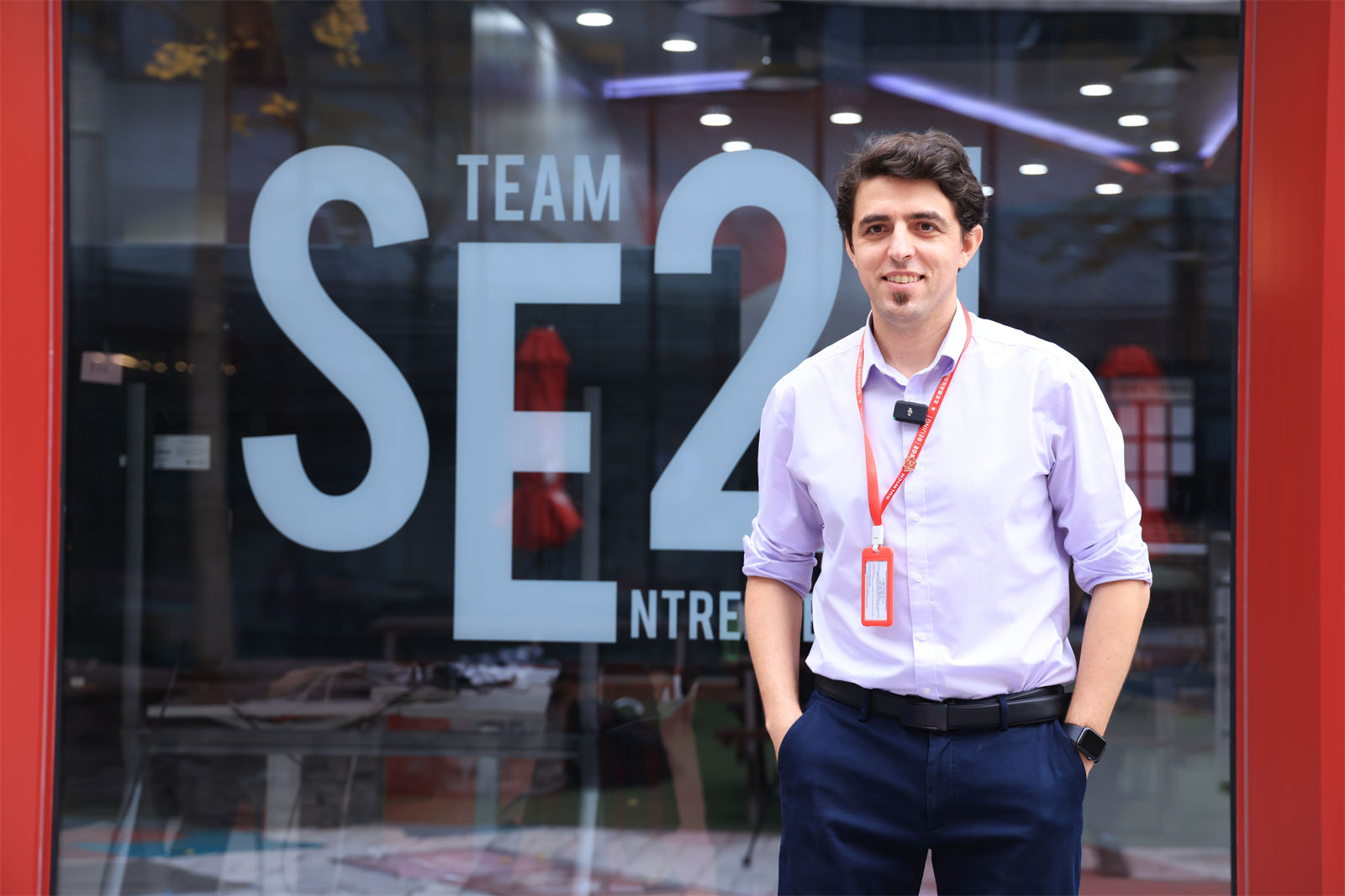 Competing across two age groups: juniors and seniors, students investigated, ideated, prototyped and presented their solutions to the ever-growing problem of flooding. Amplified by climate change, floods are an increasingly growing threat to humanity and will only continue to grow in frequency in the coming years. Fully aware of the gravity of this issue, students developed their ideas for preventative measures, early response systems and disaster relief. Whilst working on their projects, students had a chance to attend two up-skilling workshops and receive real-time feedback from Prof Croke, a leading expert in hydrological modelling and flooding.
After two days of innovating, problem-solving, communicating and collaborating, we had a number of project pitches and prototype demonstration videos recorded by students ready to send to ANU who will provide feedback and help us to select the winning project for each age group. To close the event, we hosted a video showcase of all student projects created over the past 48 hours. It was fantastic to see students support and celebrate each other and we're sure they all felt a great sense of pride over what they have achieved throughout the hackathon. The atmosphere in the room demonstrated their wonderful attitude to learning, and, from the point of view of staff supporting the event, everyone is already a winner.