DCB Students Achieve Exceptional IGCSE Results
DCB Students Achieve Exceptional IGCSE Results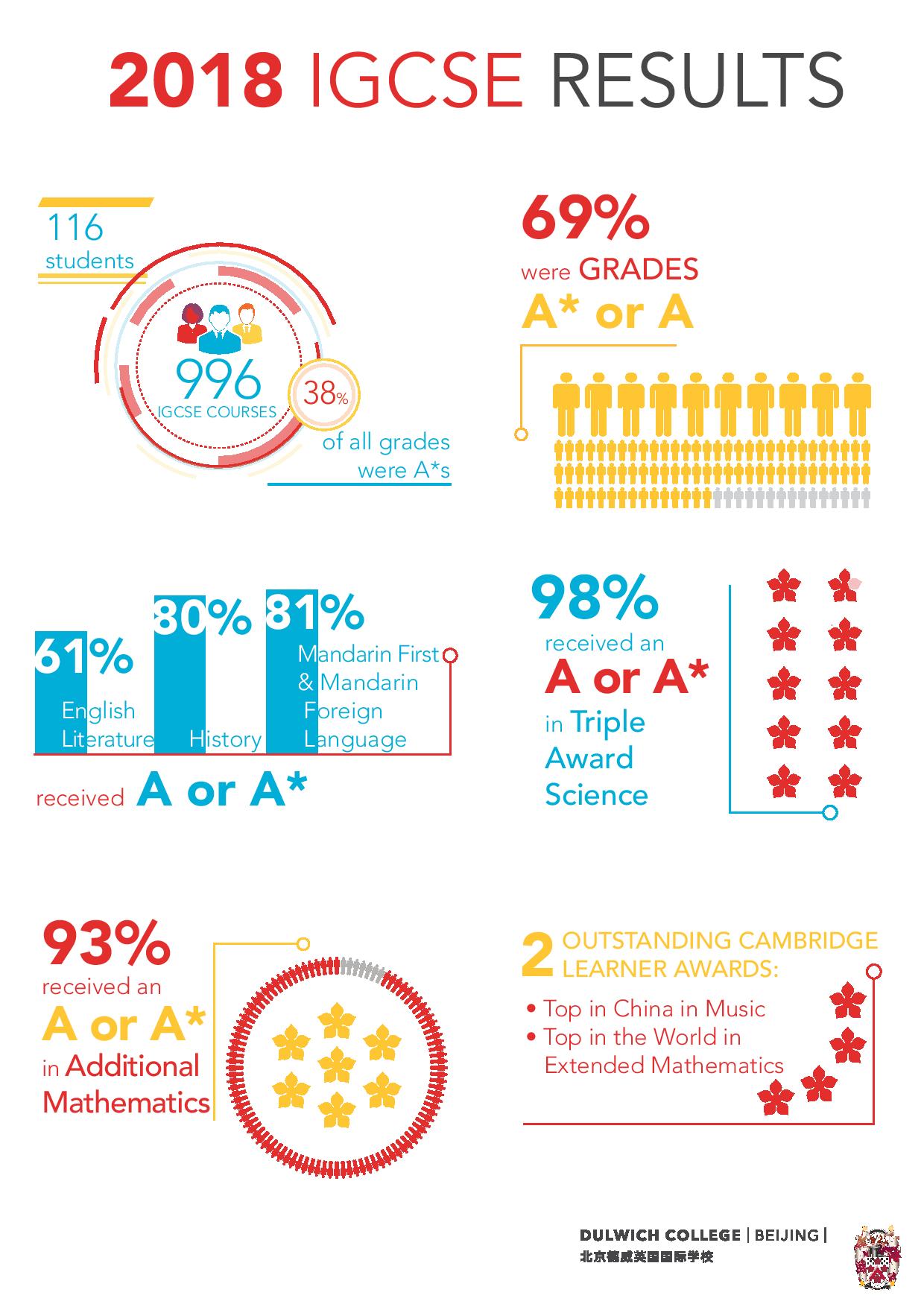 The 2018 IGCSE results are released, and Dulwich College Beijing is proud to announce the achievements of our cohort.
To begin, we would like to commend Jason R for obtaining Top in China in Music and Mina J for Top in World in Extended Mathematics! Angel L, who joins us from the British School of Guangzhou, achieved Top in the World for Business Studies.
Here is a summary of our results:
116 Year 11 students completed 1130 IGCSE courses with 69% of all grades an A or A*.
An amazing 38% of all grades were A*s.
66 students completed Triple Award Science and 98% of grades were A or A*. In Physics these students got 53 A*s and 10 As, in Biology 53 A*s and 12 As, and in Chemistry 57 A*s and 6 As.
30 students completed Additional Mathematics; 93% obtained an A or better with 15 A*s out of 30.
In Extended Mathematics, 77% of students obtained an A or A* with 44% of students getting an A*.
In English Literature, 61% of students obtained an A or A*.
In both Mandarin First and Mandarin Foreign Language, 81% of students obtained an A or A*.
In History 80% of students obtained an A or A*.
2 students got 10A*s and 1A and 1 student got 10 A*s out of 10 subjects.
Congratulations to our hard-working cohort and teachers!
Once again, Dulwich College Beijing students have demonstrated amazing academic success, whilst also maintaining their focus on sport, the arts and service to others.