This Is How #DCBgraduatetogether in Class of 2020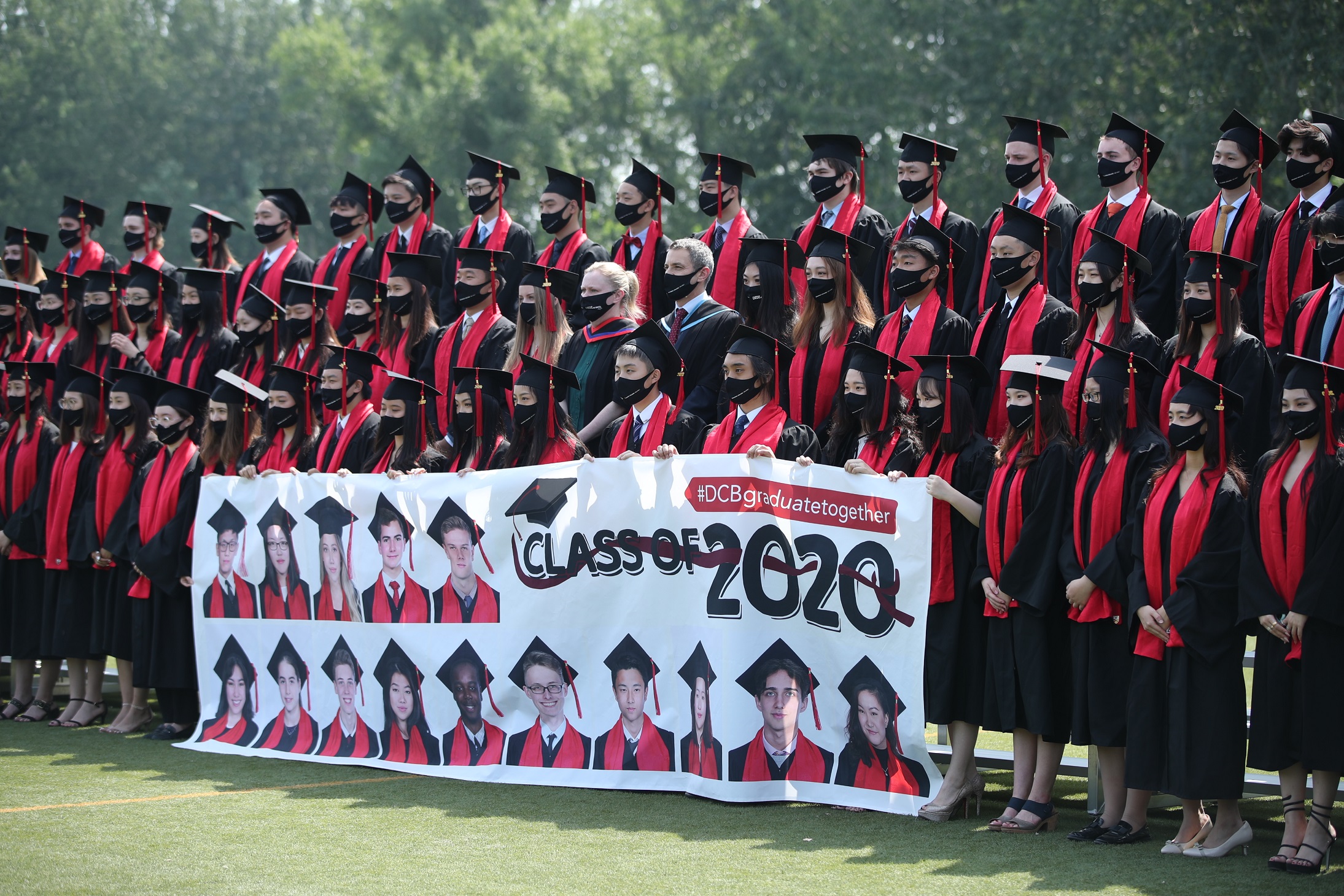 Like many other international schools, our College has its share of community members stuck overseas.
At DCB, being DCB, that did not deter our Class of 2020 from graduating together!

The overseas students received their cap and gown from Senior School and were able to join the graduation festivities through Zoom in full regalia! From the UK to France to Turkey, from Singapore to Taiwan, they've shown how much their DCB friendships mean to them.
Meanwhile in Beijing, our graduates made sure the cut-outs of their overseas friends were in on the action.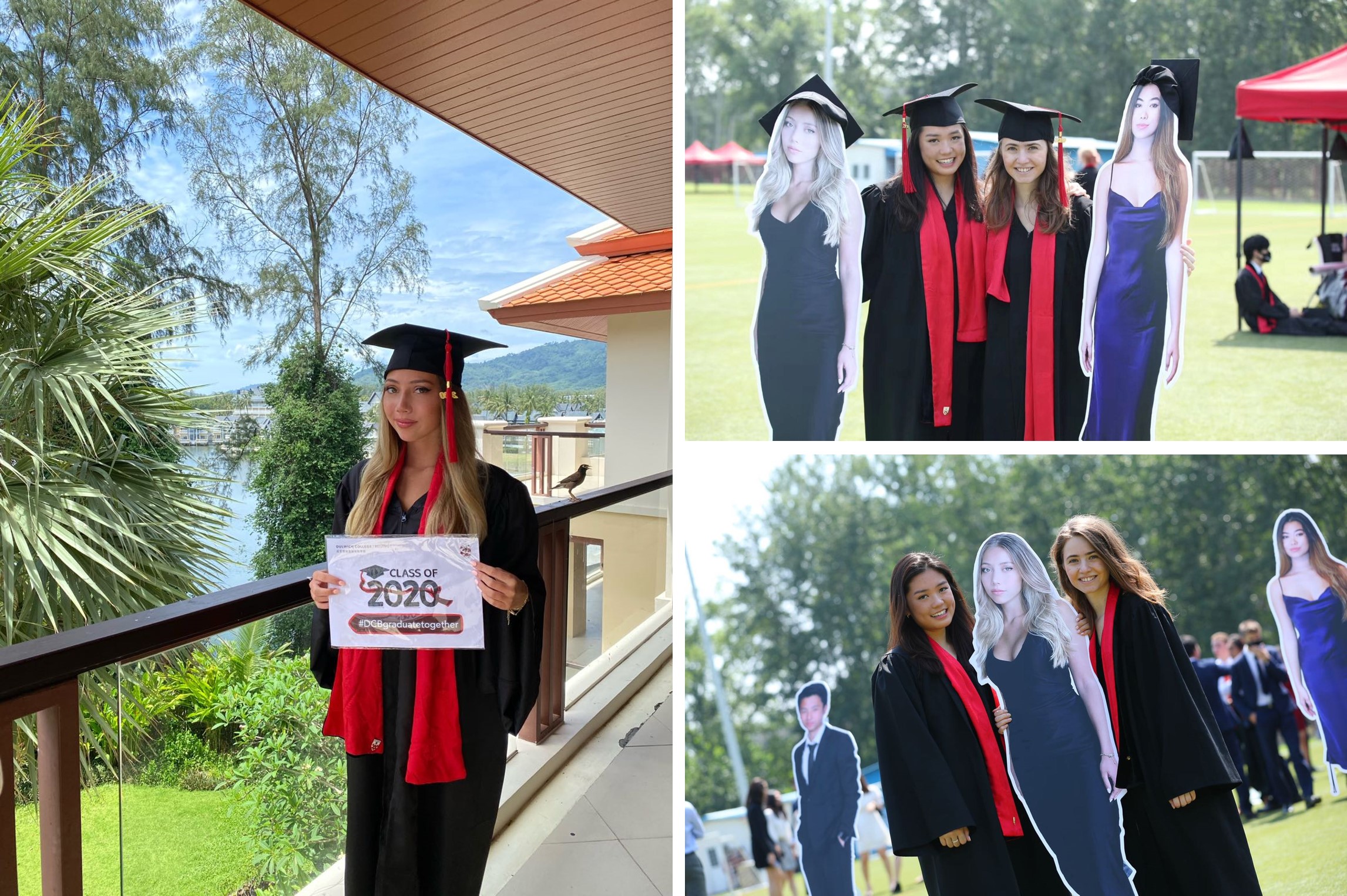 "Thailand was a beautiful place to be stuck in. Although I missed my friends and couldn't be there for graduation, it was very funny to be there in cardboard form! I can't wait to see where life takes me." – Coco S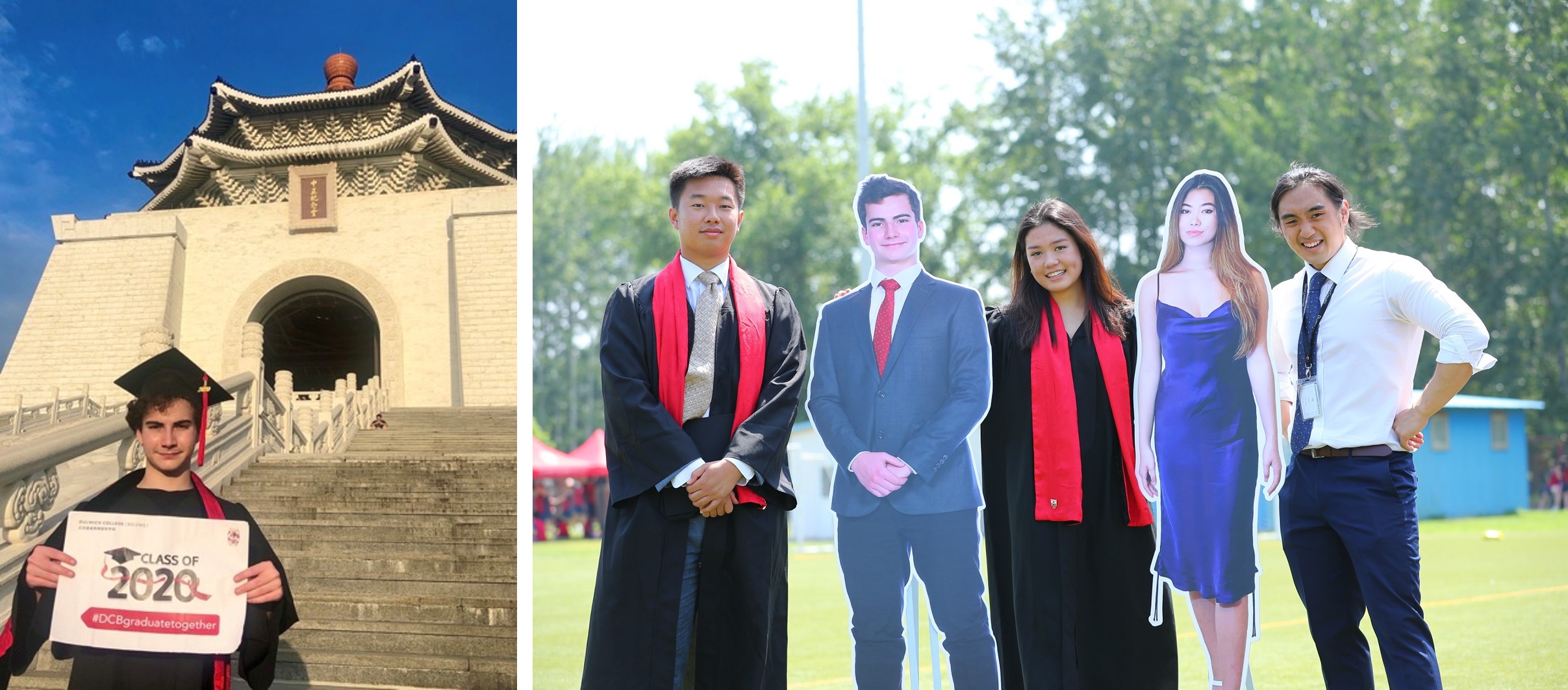 "From welcoming students to warm-hearted teachers, Dulwich has always been a place of learning for me, academically and otherwise. Be it quantum mechanics or British slang, the lessons I've learnt will stay with me for years to come. Dulwich has earned a special place in my heart, and I'm truly sad that I have to let it go. I hope that in the end, I left a positive influence on my peers and teachers just as they have left on me. Goodbye Dulwich!" – Julien F
"I started my time at DCB as a student in Year 1. However, after the first five years of my education, I moved back to Singapore before coming back to DCB in Year 9. I was surprised that some of my friends from my earlier time at the school remembered me, but that's the thing about DCB. It's not just a school that you enrol, it's a family that you become a part of.
My four years in high school (Year 10 – 13) were by far the most enjoyable time of my education and maybe even my life. I made friends that I know will stick by me through thick and thin – some I've known for less than a year, some I've known for 13 years. Unfortunately, because of the virus, I was not able to celebrate our graduation with my friends in person, but they made sure to video call and give me a proper closure of our time at DCB. This has taught me a valuable lesson that you never know what the 'good old days' are until you leave them and to always treasure the time you have with friends and family.
I will miss DCB, my friends, and all the memories, but now it's time to move on to the next step of our lives and keep in touch." – Ryan Y