Meet the Team (by DDP): Head of Senior School (PE) Adam Worsley
The Dulwich Dudes Podcast is a student-led initiative that allows our students to develop their leadership skills and share their learning and thoughts with our community. In this episode, the Senior team interview our new Head of Senior School (Physical Education) Mr Adam Worsley. Discover what challenges he has faced so far since joining DCB, how he has overcome them, a closer look at the Senior School's PE programmes and what events and long-missed competitions that may be coming our way soon.
Below is the edited transcript of the podcast above: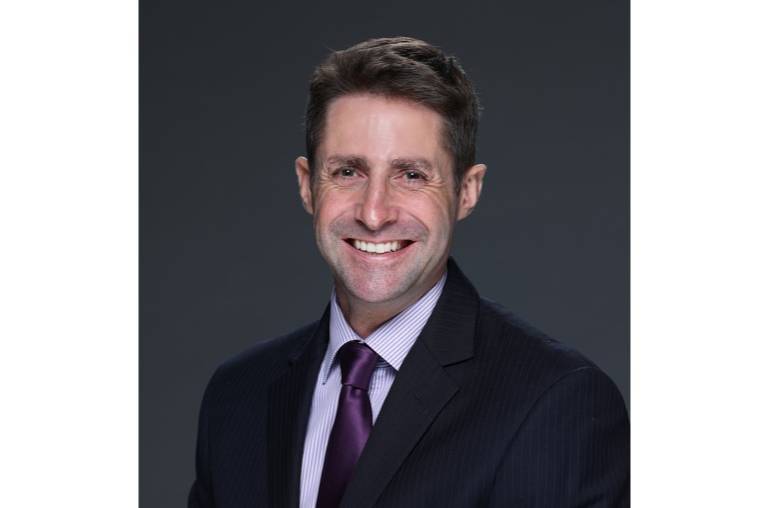 Adam Worsley
Head of Senior School (Physical Education)
DDP: Hello everyone, this week we have a very special guest: Mr Worsley, Head of PE. Hello Mr Worsley, it's an honour to have you here.
Adam Worsley (AW): It's an honour to be here.
DDP: Can you tell us more about your job?
AW: Well, I teach Secondary School or Senior School PE. We do a range of different physical activities in those PE lessons throughout the year. Years 12 and 13 have one hour a week and that's CAS (Creativity, Activity, Service) allocated time which helps them complete part of their IB.
So I organise all of the different sports and activities Years 7 through Year 11 have to do during their PE lessons. We also do exam-based PE subjects, exam-based lessons at GCSE – so it's GCSE PE – and also IB sport and Exercise Science. So those are the two things that we also offer, and I help plan and organise across our department.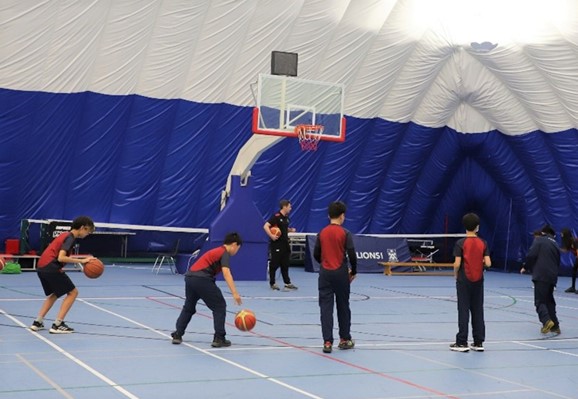 DDP: Can you share some experiences or highlights during your career at DCB?
AW: I've really enjoyed the House sports events. They've been a lot of fun, like the House football and then the House athletics. I enjoyed planning and organising those events. Miss Tomaszun helped arrange and schedule the House football and there will be more House sports coming up.
DDP: What are some challenges you have had to face?
AW: I think that the challenges of coming to a new and bigger school is − since there's a lot more children − there's a lot more names to remember and that's something that I really don't do well as I forget names very quickly, but I think I'm slowly getting there slowly.
I'll be honest: I still get lost in Dulwich; If someone asked me to go to a room, I may not get there for at least 5 to 10 minutes as I navigate my way through the school. I know where the Sports Halls are, I know where the other domes are, but some of the classrooms I'm not so good on.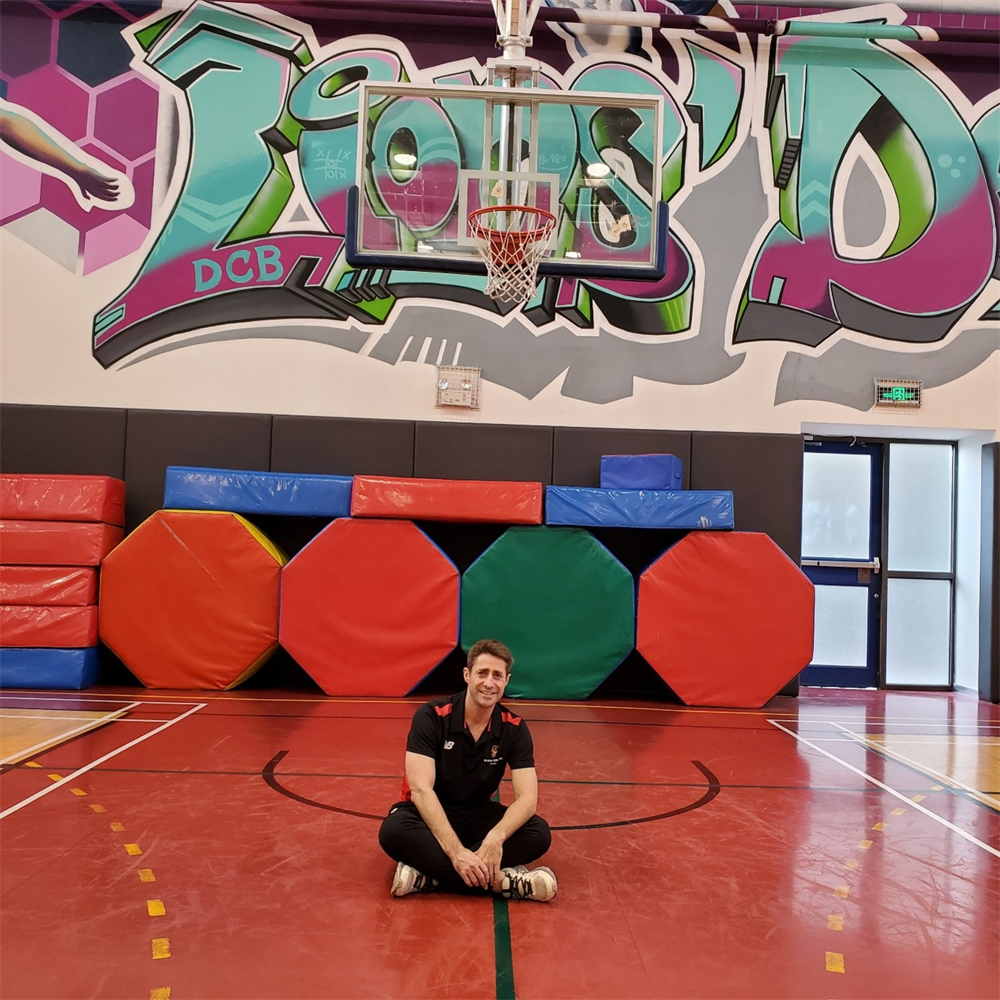 DDP: Can you tell us more about what students are currently studying, and how the PE department choose the sports and topics.
AW: So we try to do a range of activities across the year. We aim to develop what's called multi-sports people − people who can play many different sports. So I don't want you to just be good at one sport; I want you to be good at loads of different sports.
A lot of the skills you learn in one sport can be transferred over to help you play well in another sport. That's why we do a range of different activities and we break them up into different characteristics of the game.
So you have Outwitting Opponents which is generally your team games and invasion games; we have Net-Wall games where you hit the ball over a net or a wall such as your badminton and your volleyball; we also have some Athletics which is an accurate replication of physical movement; and we also have other sports such as swimming, and then we've got some Problem Solving which we're going to introduce this year as well.
We do all these different sports to develop different skills across the board so hopefully by the end of Year 9 you are all comfortable and confident playing a range of different sports. We also try and pick some of the sports that you can play for school. So hopefully a majority of you will have done some football to start with because football is in Season 1, and hopefully you'll have done some Volleyball too because Volleyball is Season 2, and then when we get to Season 3 we'll all hopefully do some basketball as well. If you're really good at one of these sports, your PE teacher (will ask you play) for school and then we can have really strong school sports teams.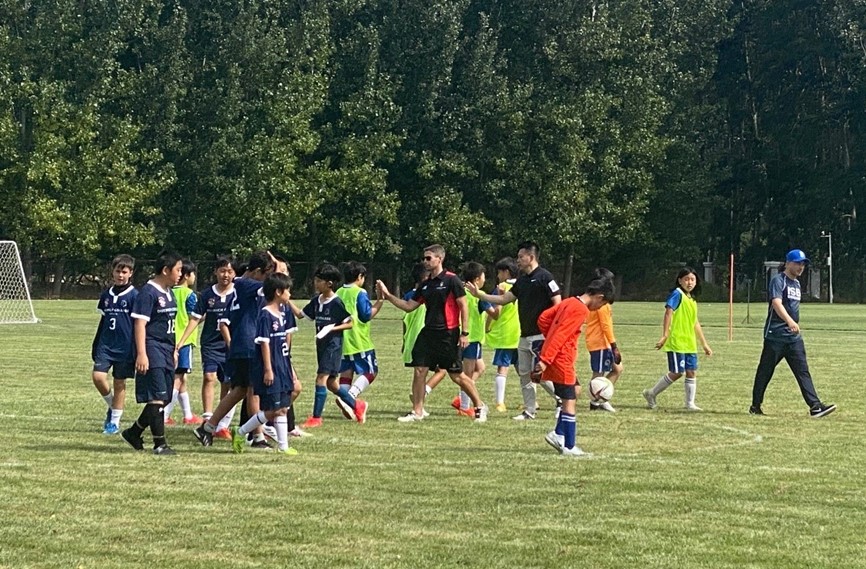 DDP: Okay, thank you. What are some major events and sports competitions coming up?
AW: We're hoping that the ISAC (International Schools Athletics Conference) sports events will continue and that we'll be able to do ISAC volleyball in February. And then it will be Season Three, which will be basketball.
(If everything goes well,) hopefully we can start the Dulwich games again wherein you play against other Dulwich schools. We'd also like to try and do the Phuket football again where we take 7-a-side teams down to Phuket to play, but all of that is dependent on being able to travel and being able to move around China and hopefully Southeast Asia.
So those are the plans. We can start by playing with local schools first, then hopefully schools in the Dulwich family, and then hopefully even better would be schools across Southeast Asia.
DDP: Okay, thank you!
So that's the end of today's podcast. Thank you for listening and thank you again to Mr Worsley for being here today.
AW: Thank you for having me!