DCB Velocity thriving at Amazon DeepRacer League China finals!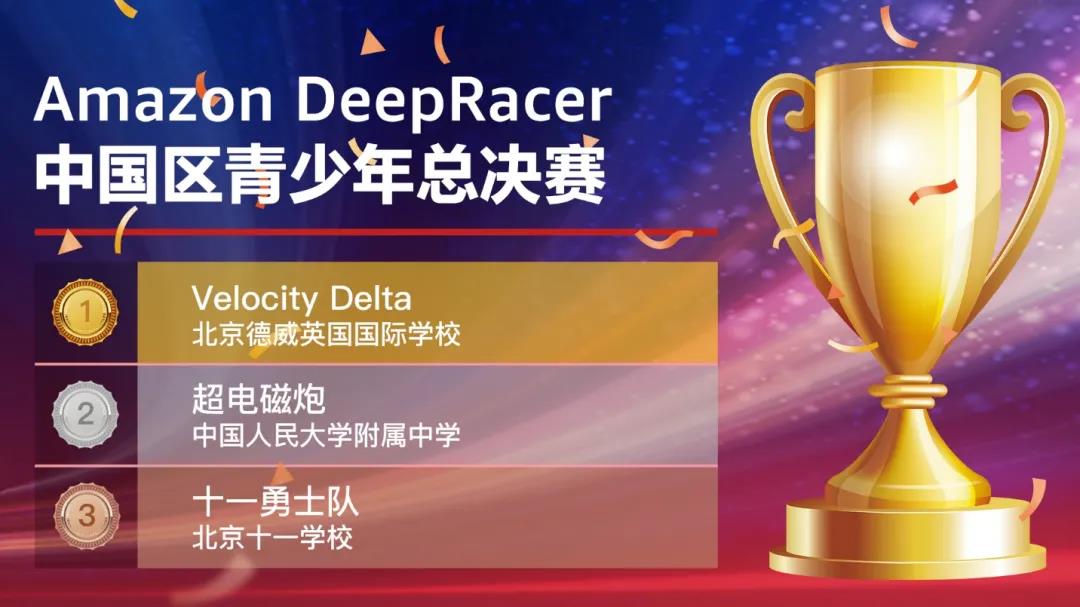 Dulwich College Beijing (DCB) Velocity teams participated in the Amazon DeepRacer China Youth National Finals which concluded on Saturday 25 September 2021. The DCB Velocity Delta team earned first place and will represent China at the Amazon DeepRacer Global League world championships in December 2021.
As the world's first global autonomous racing league, the Amazon DeepRacer League is highly renowned and gathers members who use AI and coding to program autonomous model cars to race around a track. Among the twelve elite teams that have won successive rounds of regional races to enter the national championship, DCB was well-represented with five Velocity teams led by coach Yosef Karasik, Director of Ed Tech and Innovation.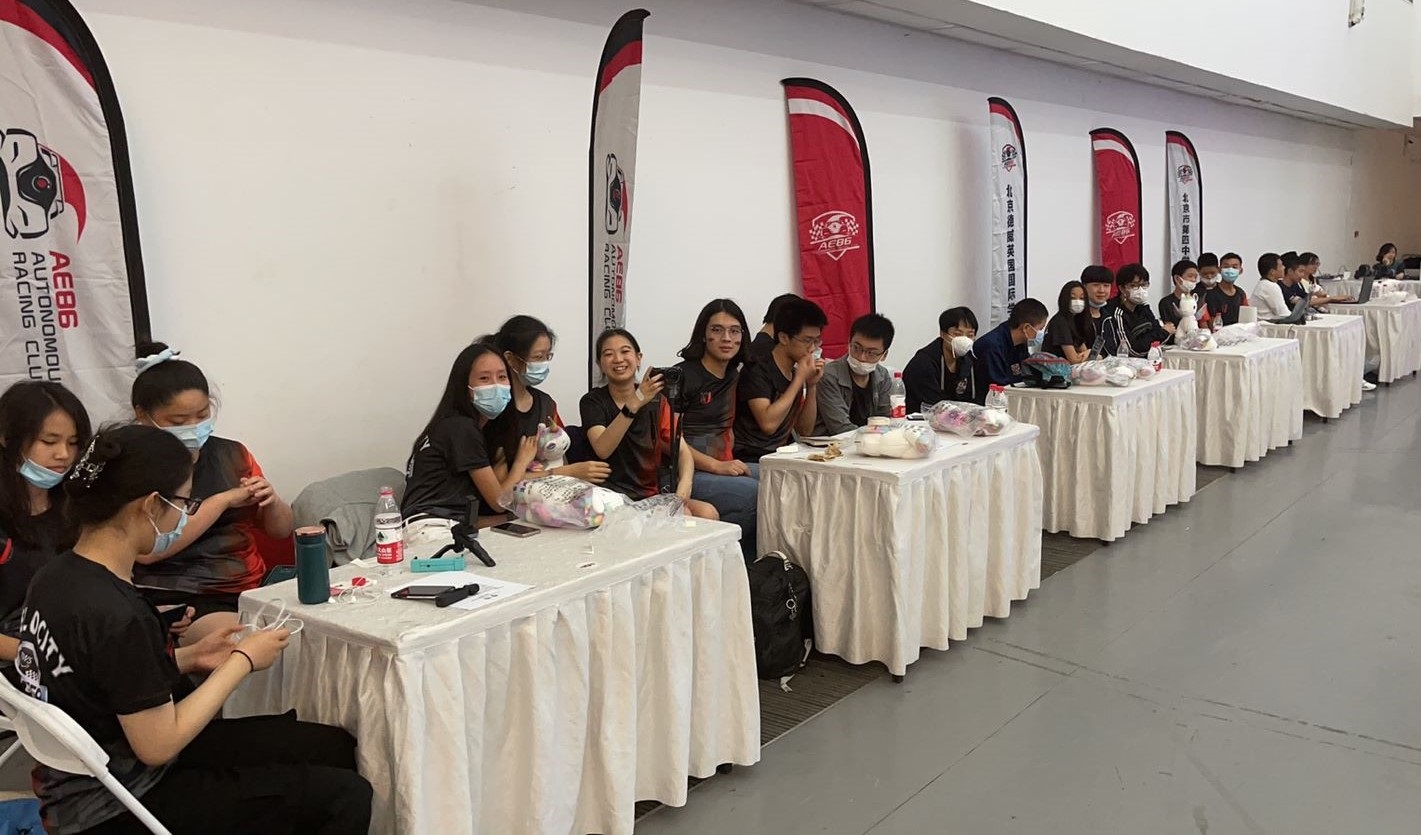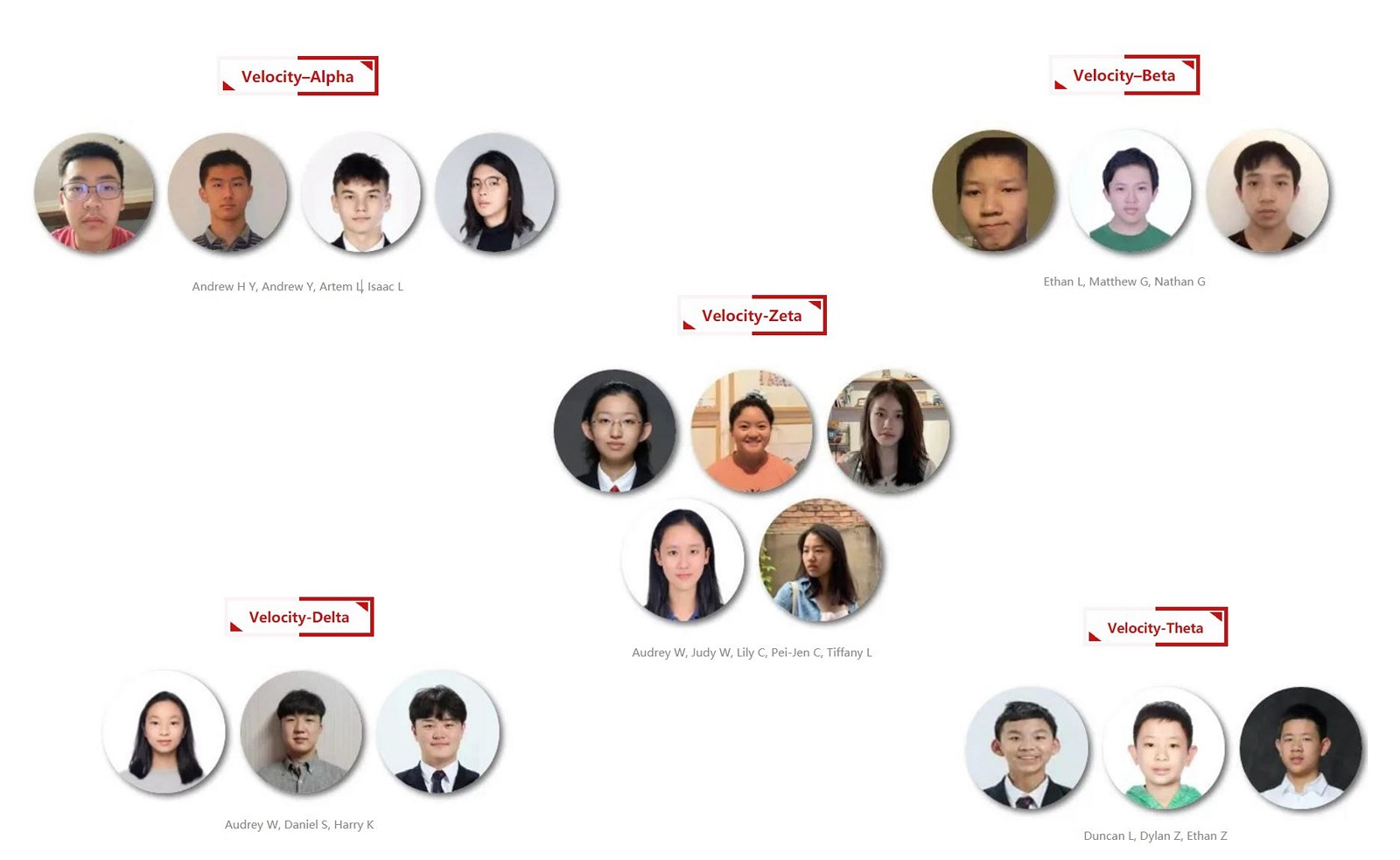 Velocity is a student-led club in DCB and a founding member of China's DeepRacer League. Students aged 12-18 create Reinforcement Learning models and compete against clubs around the world in autonomous racing events while developing hands-on Machine Learning skills.
To be able to compete against professionals in the field of AI, club members work together to develop Machine Learning skills, evaluate models, work out ways to improve and grow together as a club. Audrey W, a founder of Velocity, shares her experience: "I always had an interest in AI but it just seemed complicated and hard to access. When I found out about DeepRacer, I wanted to be part of this incredible project! We started as an extracurricular club but quickly grew to be a student community, collaborating to develop reward functions for autonomous vehicles and test them on physical tracks. To master each track, we apply interdisciplinary skills and problem-solve. We consider the physical race properties of the track and the race rules to optimize the car's performance on the track. This includes learning advanced principles that are beyond the curriculum: vehicle kinematics, mathematical analysis of optimal path, and Reinforcement Learning theories to ensure the car makes the right decision every step of the way".
"A year ago, we made a strategic decision to empower teaching and learning with Artificial Intelligence within and beyond the classroom, thereby providing our students with opportunities to experience cutting-edge technologies in a real-world setting. Participating in these competitions not only help students develop technical skills, but also teach them to think on their feet and make critical decisions in real-time to win their races," says Yosef Karasik whose support and coaching granted him the Best Coach Award on Saturday.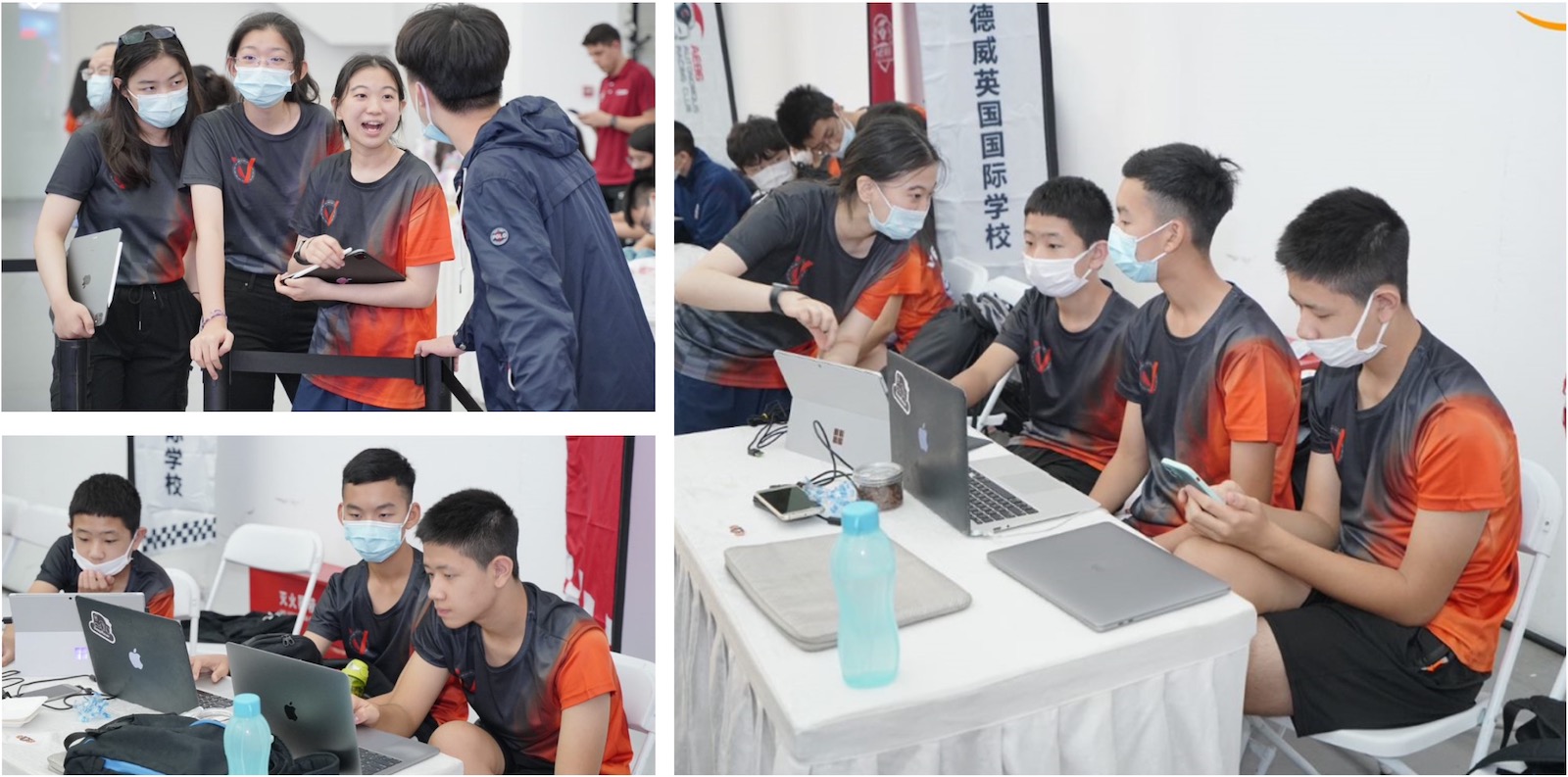 The Velocity Delta team earned first place and will now represent China at the Amazon DeepRacer Global League world championships in December 2021. According to team member Daniel S (Year 12), "it was an amazing experience on Saturday to compete with other students within China. We were drawn to go first and clocked a slower time than expected. We were discouraged by our results due to the changes in the environment and worried that the slow time will set us back. It was nerve-racking to watch all the other teams that followed us, but as we reached to the last team, we couldn't hold in the excitement and joy of winning the first place! We had a day to rest and celebrate, and now we are fully focused on preparing for the World Championship in December. We want to continue our journey of learning and represent both DCB and China proudly."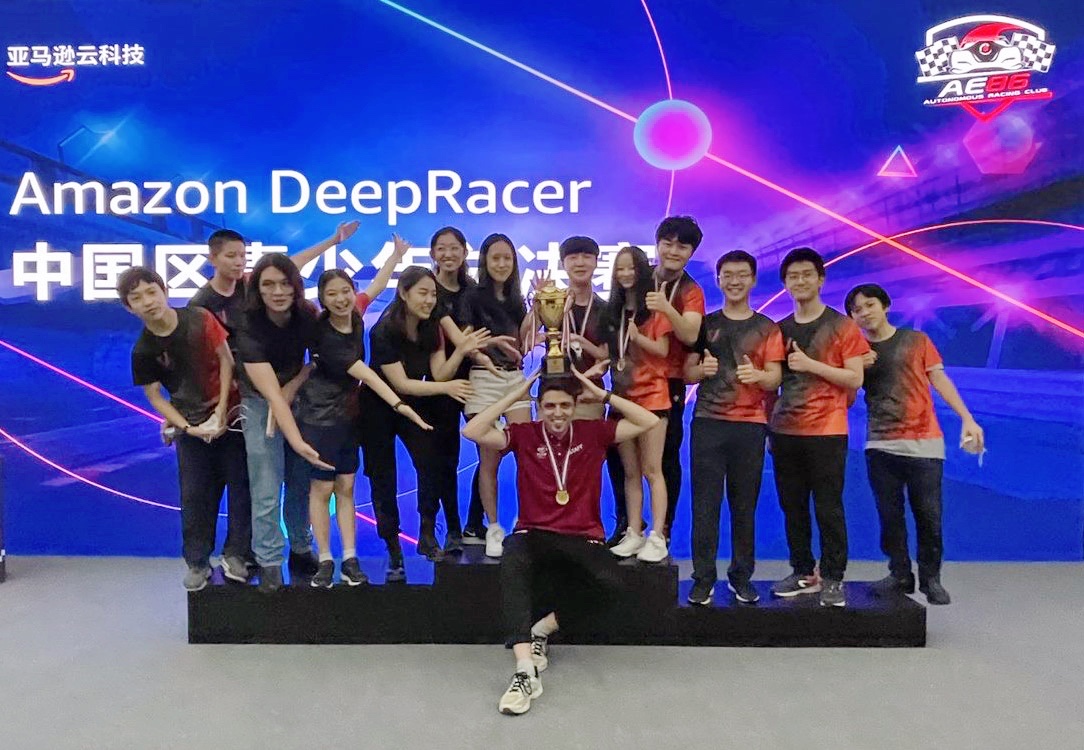 Congratulations to all the students who made it to these finals, and to Yosef Karasik for his outstanding coaching.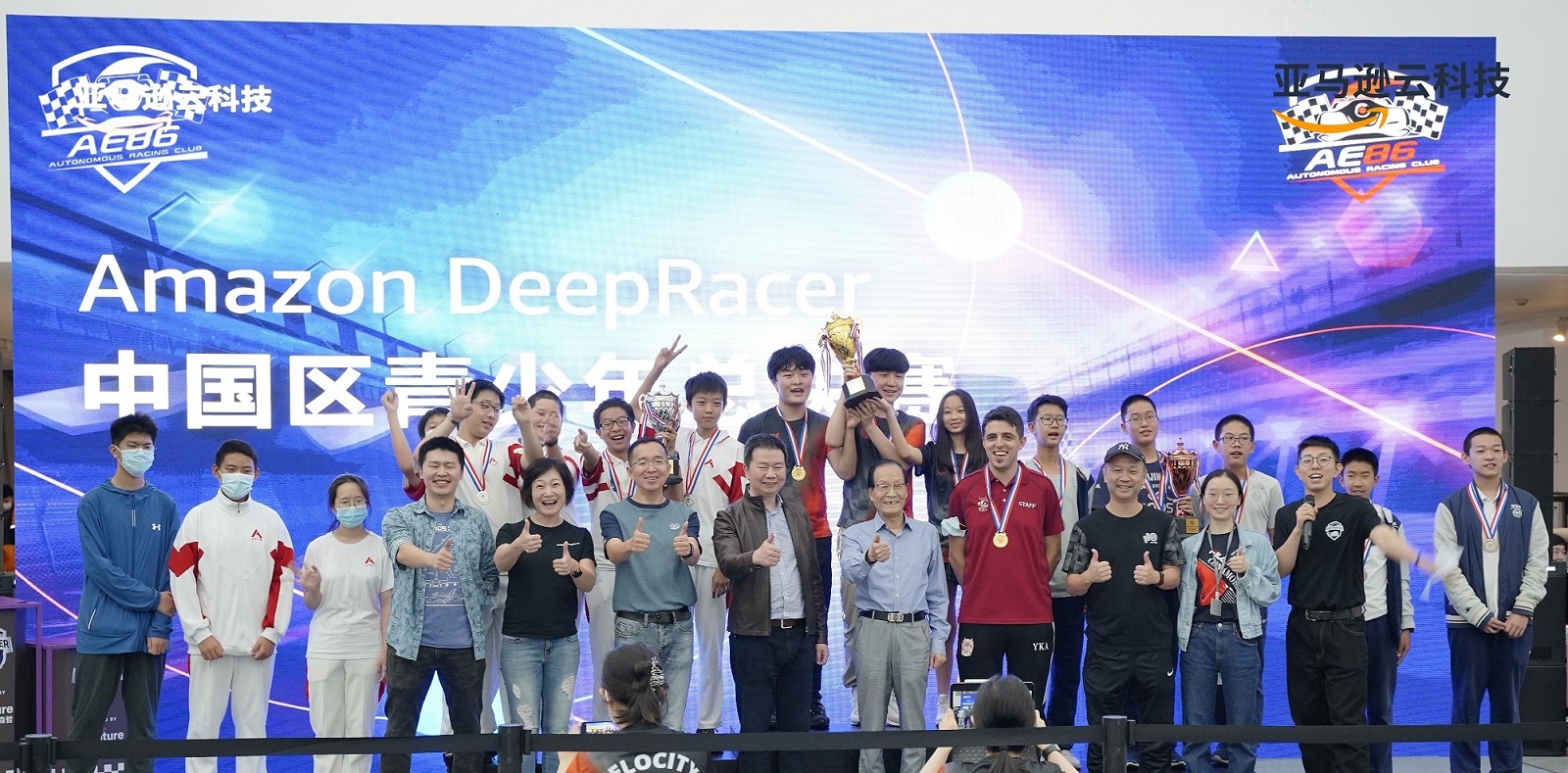 At Dulwich College Beijing, we believe that embedding AI in our curriculum to support creativity and innovation will have the biggest impact on our students to help them live worldwise. We are committed to continuing to empower education with AI and as such, the College has recently joined AWS China and five other educational technology companies to establish the AI Empowering the Future Architect Alliance. This strategic alliance will focus on Amazon Cloud Technology's Deep series of AI practice tools, and enhance students literacy and practical ability in artificial intelligence based on the importance of continuously learn then applying knowledge to practical cases.
"At Dulwich College Beijing, we foster the pioneering spirit and believe in make it real -- connecting students' learning with the everyday scenario application," said Yosef Karasik, Director of Educational Technology and Innovation at Dulwich College Beijing. "Joining the AI Empowering the Future Architect Alliance, DCB will explore more innovative ways to approach STEAM education and support students to apply technologies to solve real-world problems."