Meet the Team: Mark Elshout

The performing arts provides many opportunities to students to develop their skills, be expressive and develop new collaborative relationships. The Dulwich College Beijing community is fortunate to have an accomplished and caring Director of Performing Arts.
Hailing from Geelong, Australia, DCB's new Director of Performing Arts, Mark Elshout, is offering students, his team and parents a wealth of knowledge, experience and skills.
In his first DCB interview, Mr Elshout describes the strengths of his team, names three exciting moments he has had at DCB and gives advice for students who wish to pursue a career in the arts.
Please give a few words about yourself and your background. How did you decide to develop a career of being an educator in performing arts?
Not many students can say in Year 7 what they will do with their lives. At 12 years of age, I was asked to perform to a group of elderly people in a concert event and afterwards they had a Q & A. A lady asked me what I plan to do when I grow up and my response was, "teach by day and play by night".
By the time I was 18, I was regularly performing at night and had numerous students learning instruments from me. When I have considered my life's journey, I feel that being awarded a music scholarship to my secondary school gave me the sense that my life's mission was to pay this generosity and faith in my education forwards. So many people supported me through my secondary music education and beyond, and I have always believed in the importance of continuing to support the legacy and passion for music making that was instilled in me.
You have taught in Australia, Japan, and China. What is unique about China and what is similar in terms of student music teaching and learning?
Japan and China are both very different to Australia. What I notice about both Japanese and Chinese students is an incredible commitment to learning and a continuing respect for the adults in their lives. I put this down to family values and the way in which the family unit remains important in culture across Asia. Students value their families and want to please their parents and grandparents. I feel very lucky to be teaching abroad in China. I appreciate the student's commitment and I feel appreciated by my students as well. It is an absolute privilege working in an environment with such high levels of respect.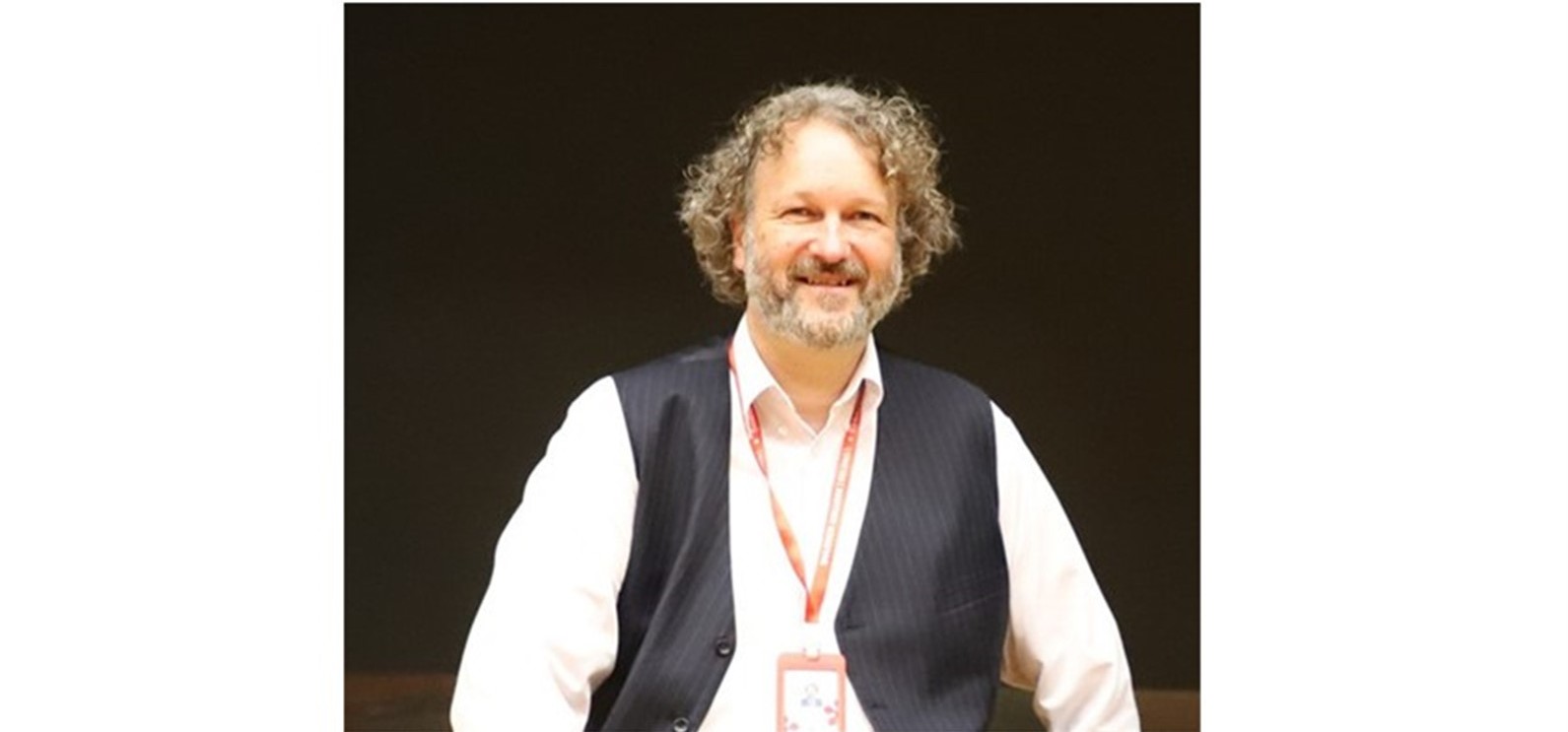 Why did you decide to join Dulwich College Beijing?
I have lived in Beijing for 5 years and within Beijing is a very tight-knit group of music educators. We have numerous inter-school events throughout the year, and we work together in sharing resources and knowledge. Amongst those schools, Dulwich has always been held in high regard as a school with excellence in the Performing Arts. The program is admired by music teachers throughout China. I knew Paul Westbury and the legacy he left behind. When the opportunity arose to be part of the Dulwich community, I felt humbled to be following in the greatness that has come before me. I look forward to working with the community and supporting the ongoing growth in the remarkable Dulwich Performing Arts program.
As the new Director of Performing Arts, would you please describe your role and main responsibilities?
I see a director role very much as servitude to the community and to the staff that work within Performing Arts. From the point of my arrival, I have been working with the Performing Arts team to enrich the learning opportunities and spaces in which these opportunities take place. This has included upgrades to the drama studios and updating the spaces within music to incorporate more modern technology. It is important for classes to have spaces that are both well-equipped and well-organised, so I have been working with operations and the new Director of Business Administration, Rob Matheson, to see that all spaces are at their best for student learning.
As an educator, I approach my role with learning at the heart of the planning and decision-making process. The aim is to provide students with the best possible arts education and the opportunity to practice their craft in ensembles and productions. To summarise, primarily my role is to listen to the needs of my colleagues and to respond with the support that they need to make great educational moments happen.
Please introduce your current department and your team members. What are the team's strengths?
In the music department, the teaching staff include Senior School music teachers Li Nolan, Paola Conte, Shudan Kim, Junior School Head of Music Shauna McFaul, DUCKS Music teacher May Li, and the amazing music support team of Alma Yang, Emma Sun, Janice Jin and Yifan Li.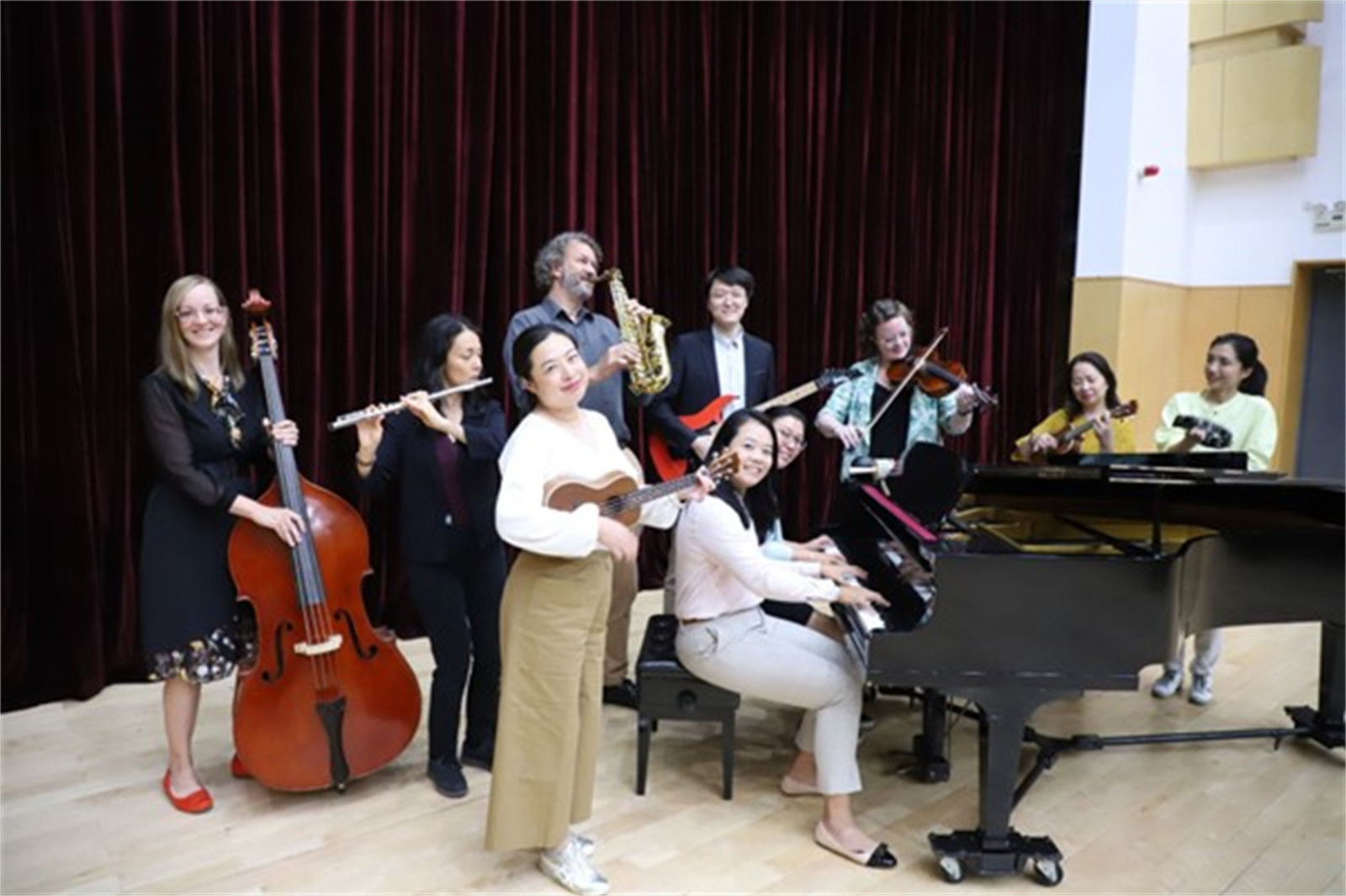 In the drama department, the teaching staff include Head of Drama, Alex Tew, and Senior School drama teachers Chloe Whitehouse and Engela Ackermann.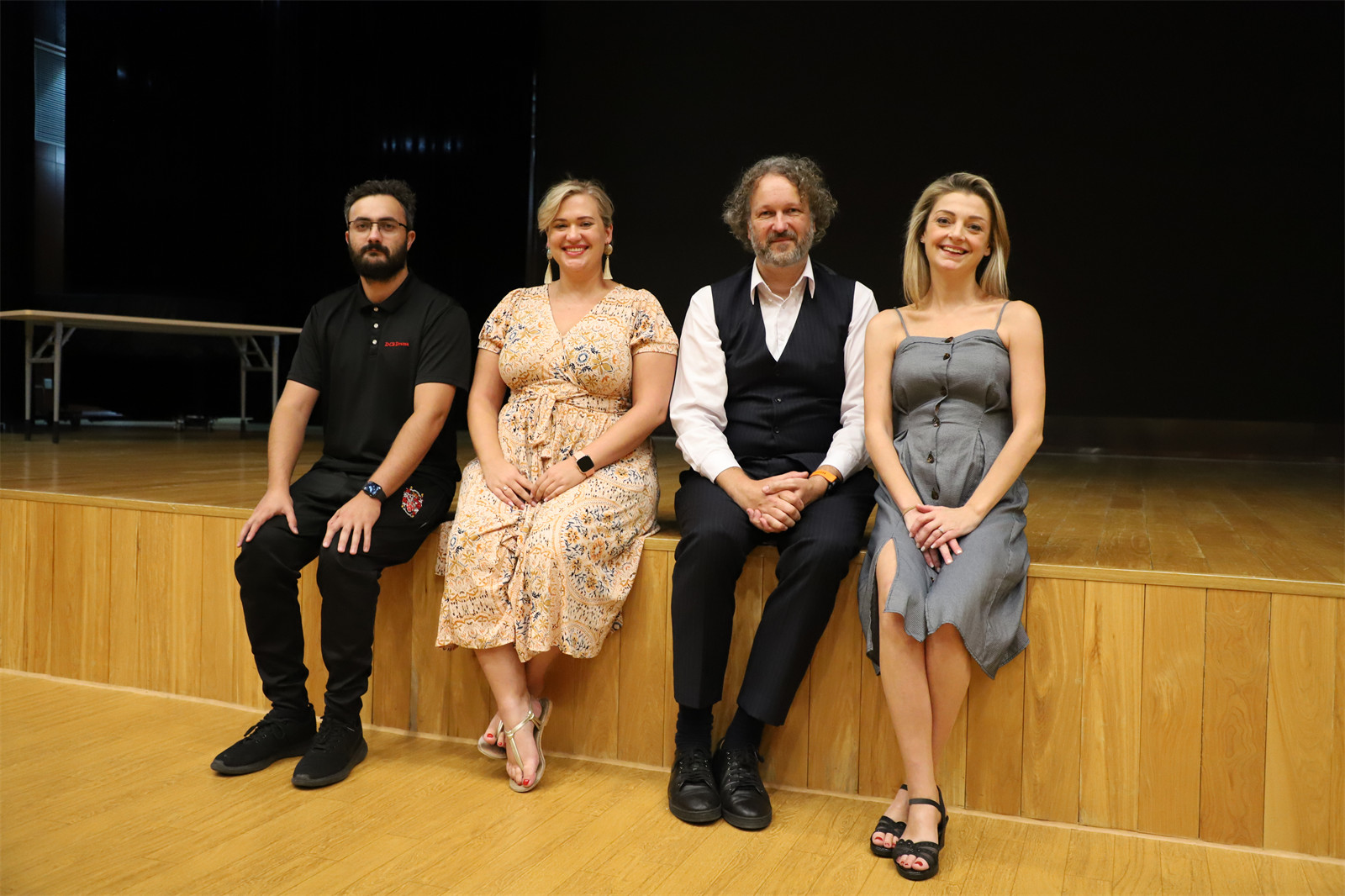 I like to think of Junggle Zhang and his theatre management team as being in our team as well, as the work that his team does is so essential to the functioning of our team.
In terms of my team's strengths, I would say it is best answered in three of the Dulwich values: respect, integrity, kindness. Never have I met a team so generous with their time, so respectful of each other's life balance, and so kind and empathetic towards each other. I also thoroughly appreciate the integrity in which they approach their role as teacher, in the way they provide equal chances to all students to succeed, and the way in which they share their passion for the arts, both through their classroom teaching and through the ECA program.
What is your impression about DCB students in terms of their knowledge, skills, and passion in performing arts?
My life's experience with music has taught me that behind every fine musician is a fine parent there supporting them in every way; from paying for private lessons, to running them to ensemble practices, buying the instruments and servicing them, and of course, supporting the musicians as they perform. As a young player, the sounds one makes are not that pretty, but our parents stand by their child and support them through the tough times to the point at which they become competent.
I believe that DCB performing arts students have amazing and supportive parents behind them that provide for their success. DCB students are amazing artists and I hope they spend some time giving thanks to their supportive parents who have been there for them throughout their journey. And we, the audience, can also give thanks and appreciation for the dedication and commitment that our students clearly give to learning their art form.
Name three exciting moments since you joined DCB
The first day of school, after the period of COVID where all teachers had not been in direct contact with students, was special.
I had the pleasure of watching the sign-ups come in for the music ensembles. So exciting to see so many students committed to collaborative music making!
I am excited to watch our two amazing PA Prefects, Daniel and Helena, work and support all of the events and projects that take place in the busy PA calendar. Yet another example of the generosity with time that people within the DCB community are so willing to give.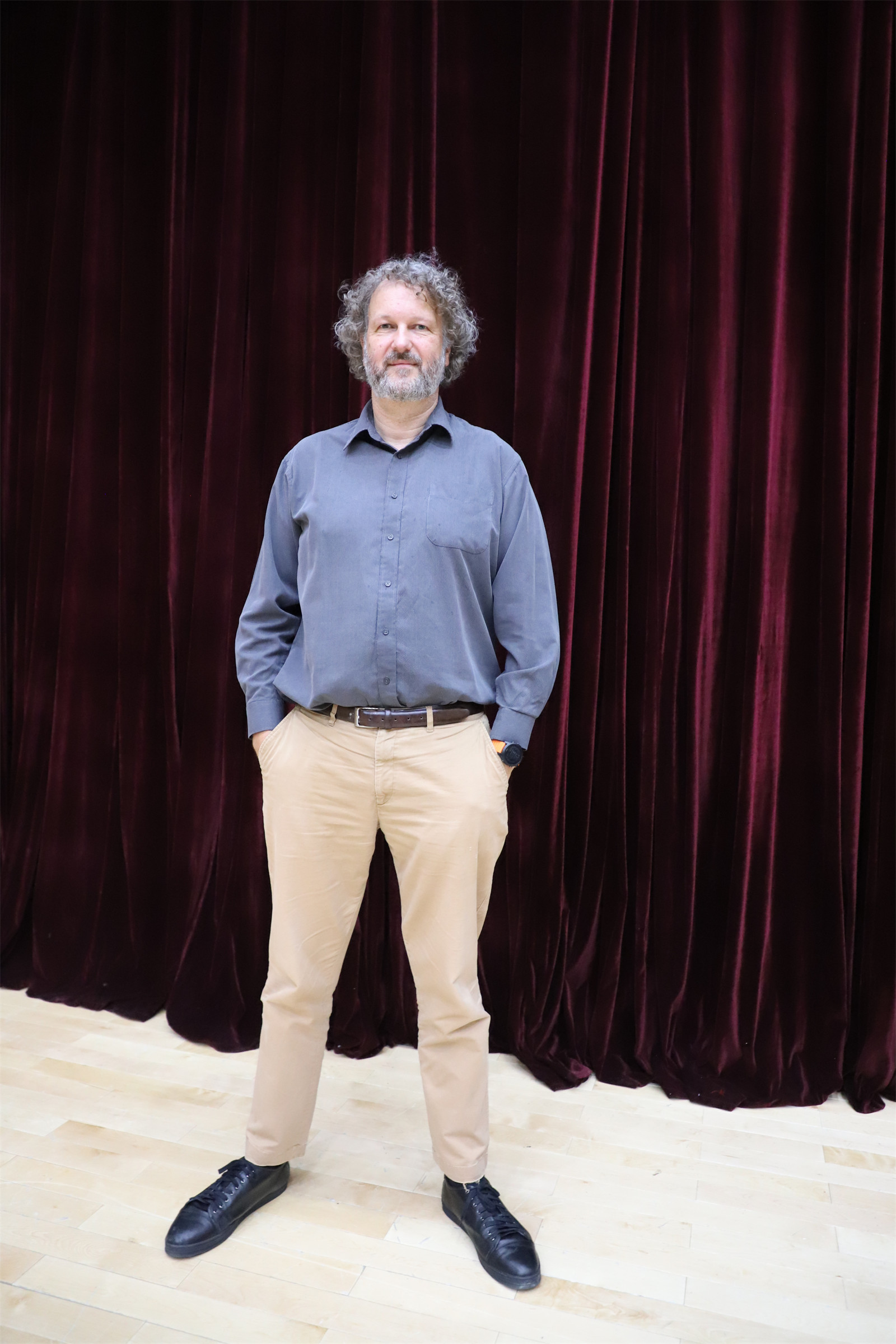 What is the role and value of music and drama in a student's development?
In a sense, I see a slight difference in the outcome of a student highly committed to developing as a musician as opposed to a dramatic artist.
Both arts require incredible discipline and hours of practice to succeed. Both involve elements of entertainment and capturing emotion. Drama tends to develop high levels of confidence in public speaking (as our charismatic Assistant Head of Secondary so aptly demonstrates). Drama is a great launching pad for journalism, politics, teaching, and of course acting and theatrical arts. Music, on the other hand, can culminate in dedication to ensemble playing, which is really a collaborative art form at the highest level where every piece of the ensemble must be completely in sync, not unlike dance. It can also be a very individual art form, demonstrating virtuosity and fine motor skills.
In my life, I have come across many doctors who were serious about music as high school students. I can certainly see a connection between surgeons taking many hours to develop the fine motor skills for operating and the violinist spending the same amount of time becoming equally proficient at music making. The creative thinking mind becomes highly developed which lends itself to design and other creative pursuits.
How do you plan to work with your team to support students to further bring forward their passion and talents in performing arts?
An initiative that is a focus across the school involves Curriculum Mapping. This is where we assess the curriculum all the way from DUCKS to Diploma Programme and reflect on how a student learns across the program wholistically. The idea is to work on clear connections and common threads and to develop understanding sequentially across the whole program. We develop clear and well-considered goals at each stage. Each unit is therefore designed to build on the last, both in a student's transferable learning skills as well as their understanding of subject specific knowledge.
The same idea of growth in the child's skill set is evident in the music ensemble program, where groups are created to meet the various developmental needs of musicians. In drama, students develop skills in JS productions, which are then further developed through SS drama classes and the SS productions. This collaborative planning model results in a well-scaffolded program that will effectively develop our students as performing artists.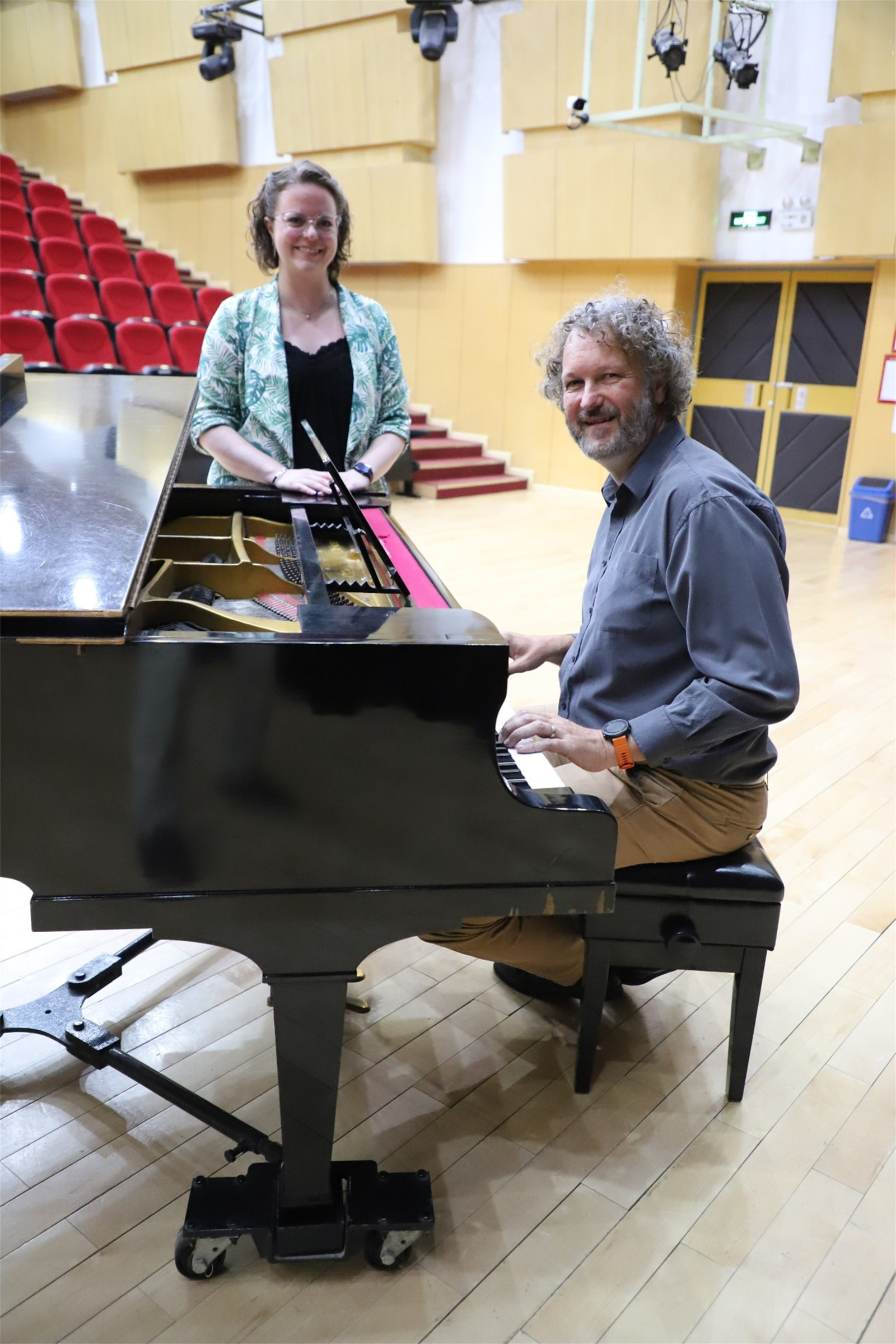 As students grow, their interests and skillsets in music and drama also evolve. What would be the key characteristics for students in each stage of DUCKS, Junior School, and Senior School? How do you plan to accommodate these developments and curate age-appropriate lessons for our students across different year groups?
Backwards planning is quite common in the education world. Teachers ask themselves the question, where do our students need to get to in their DCB educational pathway? From that point we work out what it will take for them to get there by planning clear goals, by assessing with integrity each stage of the development, and working on strategies to see that students continue to grow. Communication amongst teachers from all sections of the school is essential. Collaboration is key. And having some consistency in the way we approach our teaching can be helpful.
I find it fascinating to learn that the DUCKS' model of music education is closely related to the Primary Years Program, which is the early years version of the Diploma Programme. In essence, our students start and end with programs very strongly motivated by inquiry. Inquiry is a fundament of all creative arts in the professional world. Inquiry encourages the asking of "what if" questions that therefore lead to original artworks being formed. Inquiry encourages reflection and self-evaluation, which are key to effective practice. Inquiry requires risk taking in experimenting and discovering for yourself, as you try things that may seem ridiculous or impossible. This is the mindset of a 21st century artist and is a methodology that performing artists in education should practice on a regular basis. I aim to encourage all of our students to be reflective inquirers and risk-takers in all of their art creating.
What would be your advice to students who want to pursue performing arts as their lifelong profession?
Be open-minded about your pathway, especially as an under-grad student. If you don't get your first preference straight away, study somewhere else and try again the following year. Many arts institutions don't like to take students who have not experienced a bit of life. The Arts is a very emotional medium and being a bit older can help to reach the emotional maturity that many arts institutes are looking for. Never forget that the Arts is highly subjective. Try not to be too upset with those who judge you in a negative manner. And some auditions just don't always work out. Don't feel rejected. Put it down to experience and try again. If it is your passion, never stop trying and never give up. The best part of being a performer is doing something you love each day of your life. Having a job you love makes every day of life a wonderful journey. Go with your passion, even if it may seem a hopeless cause on occasions.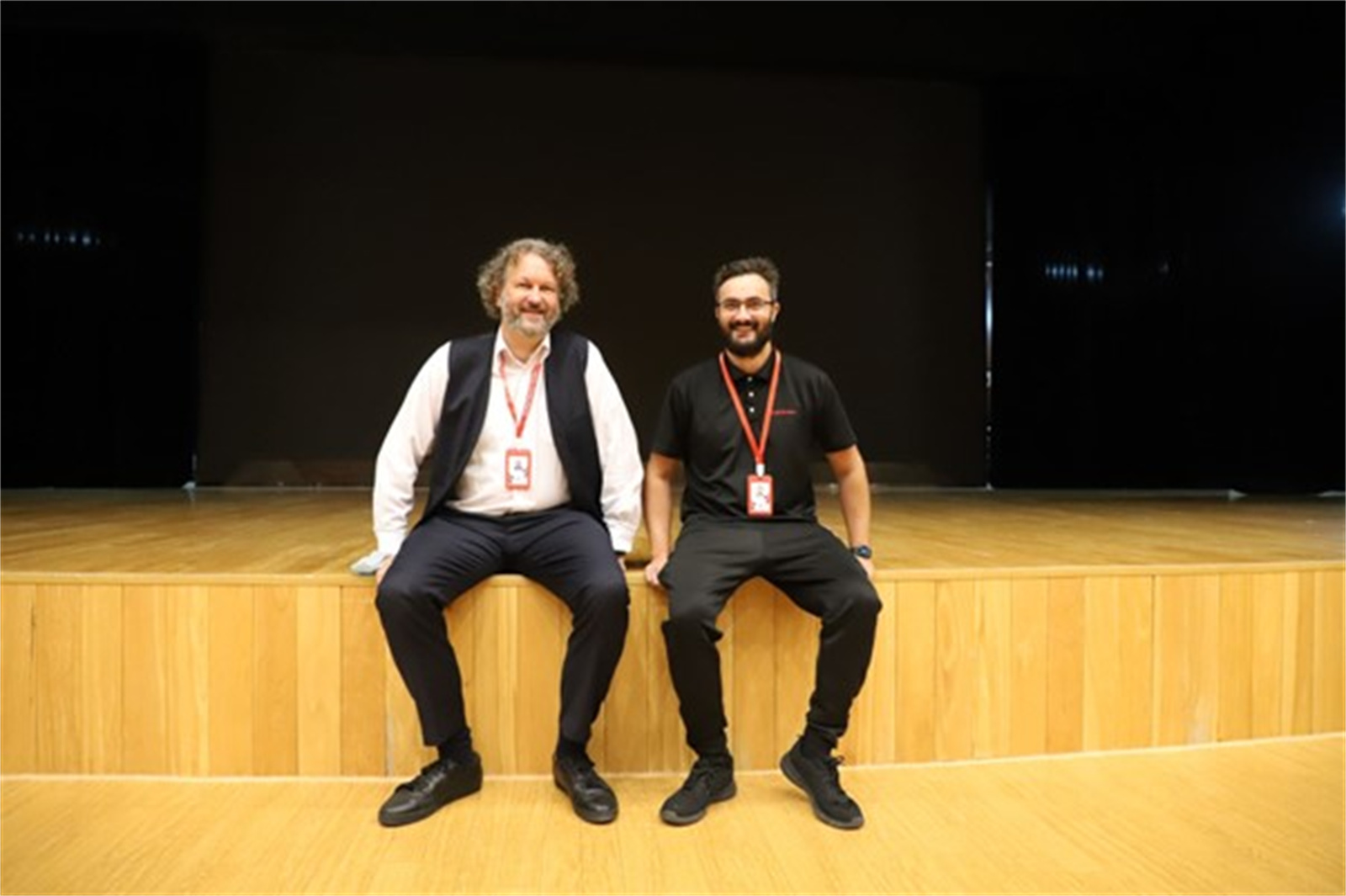 How can parents best support their children in developing their passion and skills in performing arts?
The best pathway to success in music is private lessons. Make sure your child has private tuition on their instrument. Ensemble playing is equally important. Make sure your child gets a variety of ensemble opportunities. Community ensembles on weekends are great places to make friends outside of school.
Attend performances. Stay for the whole performance and support all of the performers. Everyone needs an audience to be a performer. Make sure the phone is on mute!
If drama is the passion, there are lots of drama workshops around town. All arts require practice and there is no better way to practice then with other like-minded people in a group workshop.
It has been challenging for our students in the past three years, possibly more so for students in performing arts because of restrictions, less performing opportunities, and so on. What would be your advice to the students who may be struggling with these challenges?
Recording music is a great outlet for performers who want to perform to audiences even though you cannot be in the same room. Buy yourself a nice microphone and interface and create your own ensemble by multi-tracking. Or collaborate online with other recording artists. Who knows? The recordings might go viral.
What are 4 words that describe your teaching style?
Enthusiastic, passionate, collaborative, inquiry-based.