Learning, good behaviour and belonging equips DUCKS for success
The Dulwich College educational philosophy emphasises the balanced development of a student's intellectual and personal development. To that end, we focus on four core areas throughout the school: academic excellence, participation in sport, involvement in a wide range of music and drama opportunities, and a commitment to service and community. Each core area offers opportunities to develop student agency, even from a young age. See for yourself!
Taking ownership of the DCB Values
Resilience, Confidence, Respect, Integrity, Responsibility, Open-mindedness, and Kindness are the DCB values, each of which has been designed as a fun animal character for DUCKS students. This project was the brainchild of teacher Emma Kiely with the artwork created by Junior School Art teacher Sally Corben. The characters representing DCB Values include Resilient Ren, Confident Cong, Respectful Rui, Isabelle Integrity, Responsible Ryan, Open-Minded Oli, and Kind Katie. The children have lathed onto the behaviours that are appropriate for each character value. Our new school value song, I belong to DCB, vividly helps them understand the College values by embedding them in these fun characters.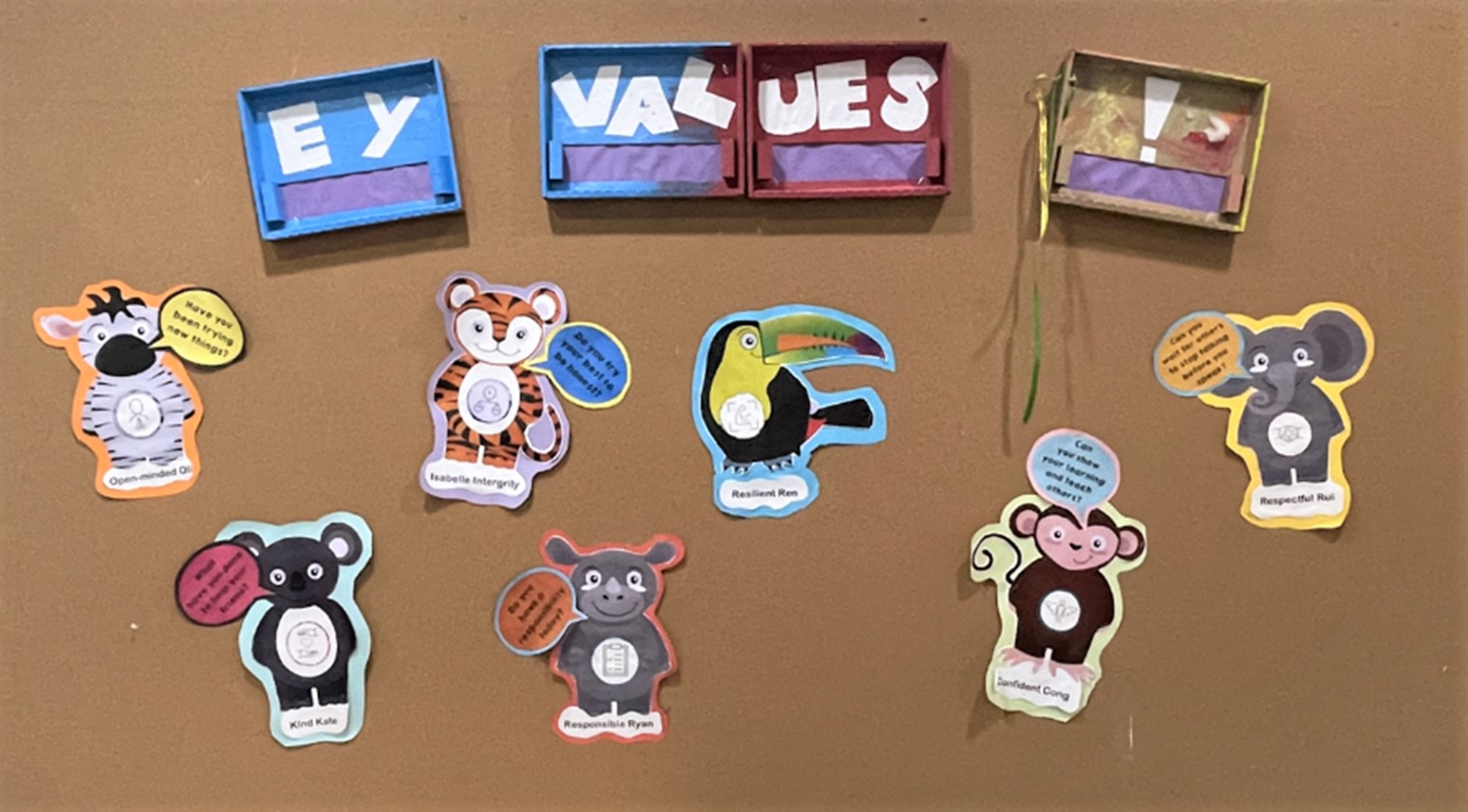 Becoming House Leaders
Dulwich College Beijing House System was introduced to DUCKS last October. It enabled Key Stage One students to mingle, compete, build a sense of belonging within their House Team, as well as talk about sportsmanship and teamwork through a series of House events. It is an invaluable chance to bond with their new community of friends and teachers!
In March of this year, a new House points behaviour system was introduced to DUCKS. Instead of the previously used marble reward system, students are now given a counter that is the same colour as their House team when they demonstrate excellent behaviour and our Dulwich values. As class jars fill with counters, class teachers will reward the class for their collective positive behaviour. Every Wednesday afternoon, the newly appointed DUCKS House Captains are tasked with collecting the counters from each class. They count their own House counters, record them, and place them into the EY House point container, which will be on display in the Atrium.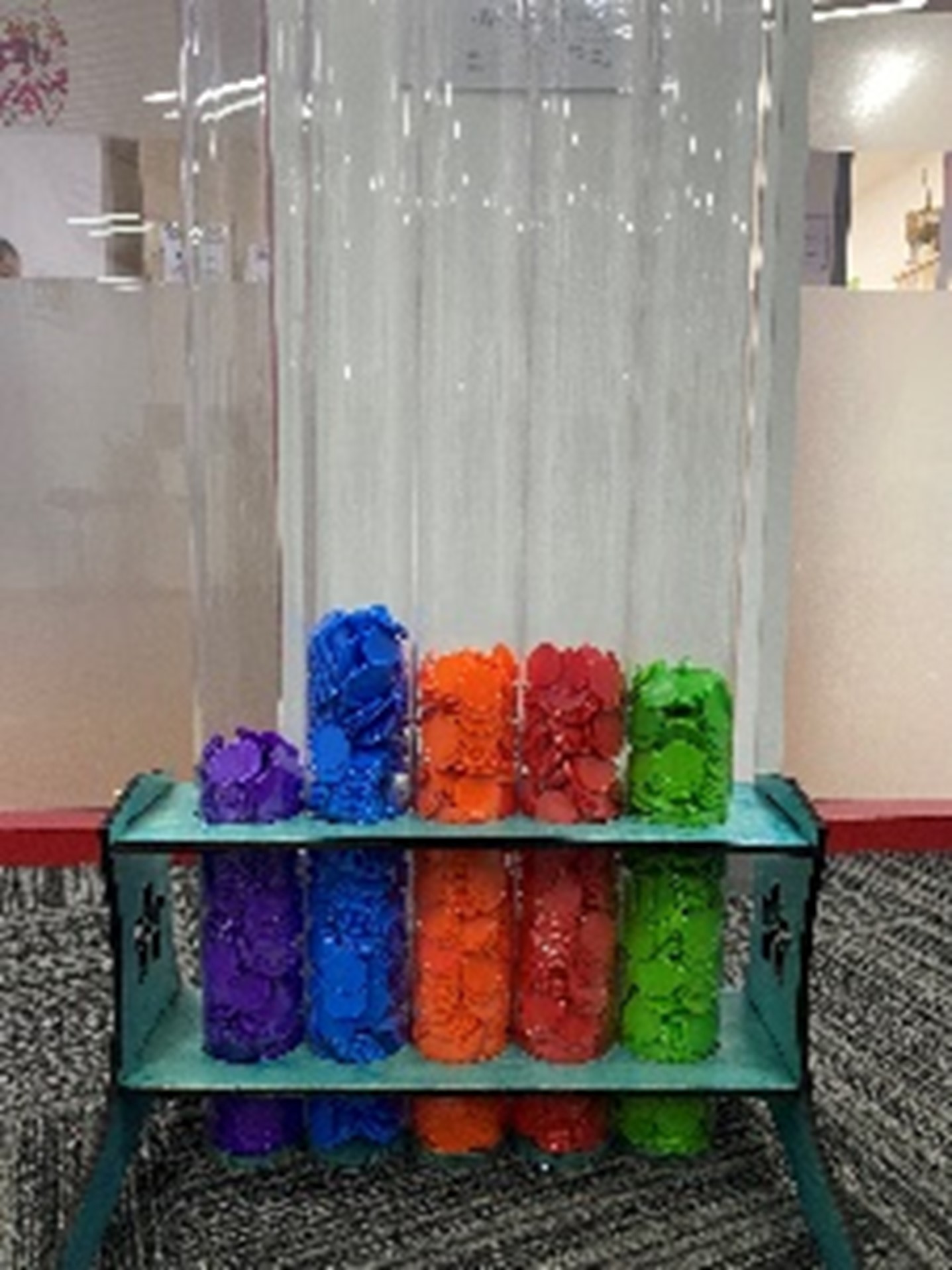 Each Thursday, during Key Stage One Assembly, the children are updated on which House team has collected the most points for that week. The winning House team is announced and rewarded. And the team members celebrate together! Participating in these activities helps DUCKS be more engaged in the overall community at the school and find their sense of belonging.
Becoming young leaders allow them to speak not only for themselves but also for the whole team. As part of the whole-child development, children's leadership skills and teamwork spirit start to build at a young age, which enhances their interpersonal skills and helps them discover their passion in specific areas, thus leading to clearer, more purposeful and effective future learning.
Growing along the DUCKS learning pathways
Learning pathways were identified as a key area of focus for the College over recent years, and it has further developed this year and features in our College Development Plan. The significance of the vertical alignment of our educational offer curriculum mapping to improve our students' learning journey, is vital. Consequently, in this plan, the DUCKS school prioritized further development of a progressive teaching and learning provision that facilitates character development and academic achievement as a key goal for this year.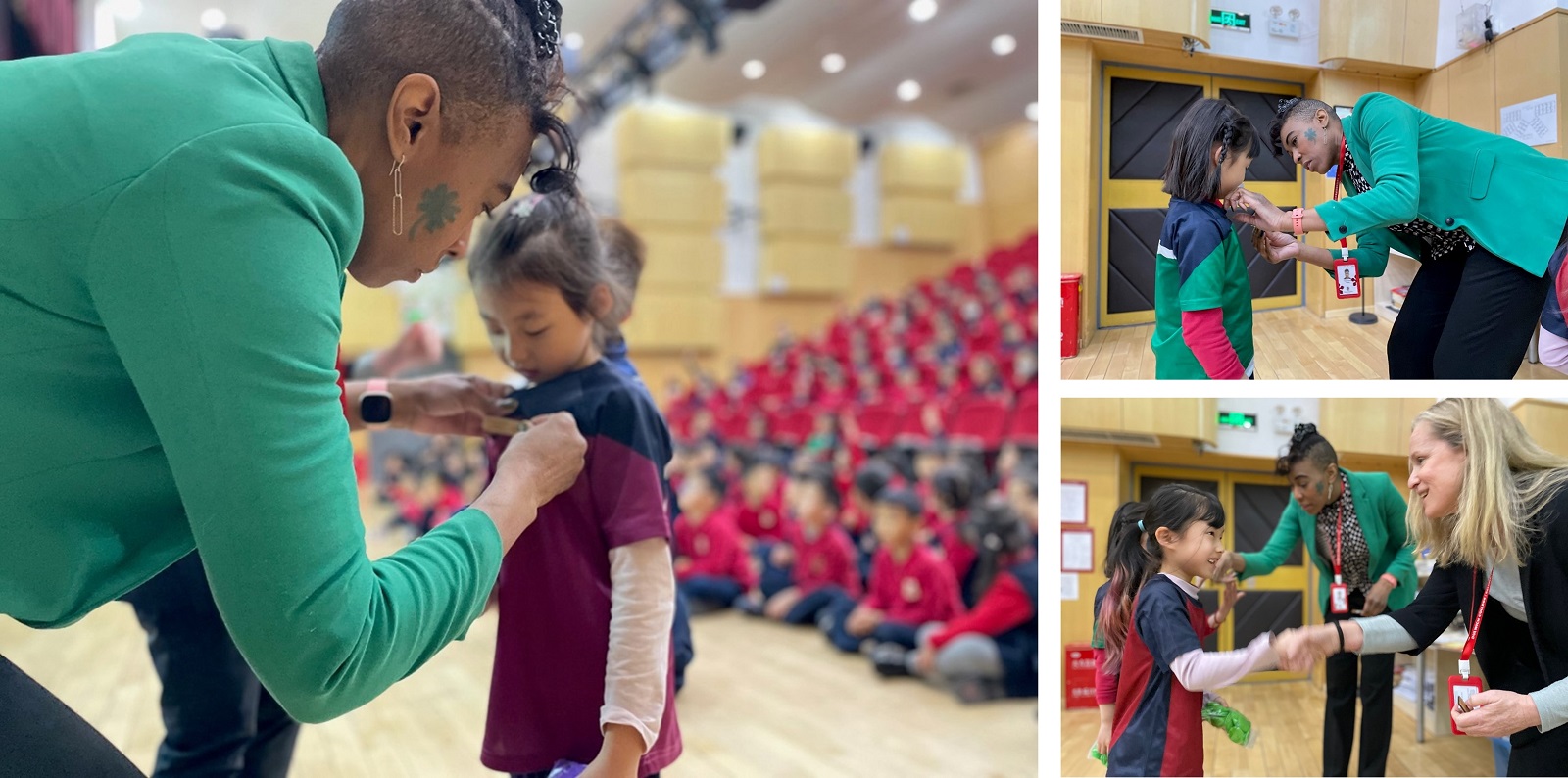 The Headteacher Awards are introduced to DUCKS students as part of the learning pathway. Students in each year group are acknowledged for their outstanding efforts and achievements each week and celebrate their achievements. Students are given the opportunity to stand out and showcase their strengths among their peers, which helps build confidence to facilitate character development, holistic learning and further achievement.