Dulwich Dinner Dance 2018 a Big Success!
Dulwich Dinner Dance 2018 a Big Success!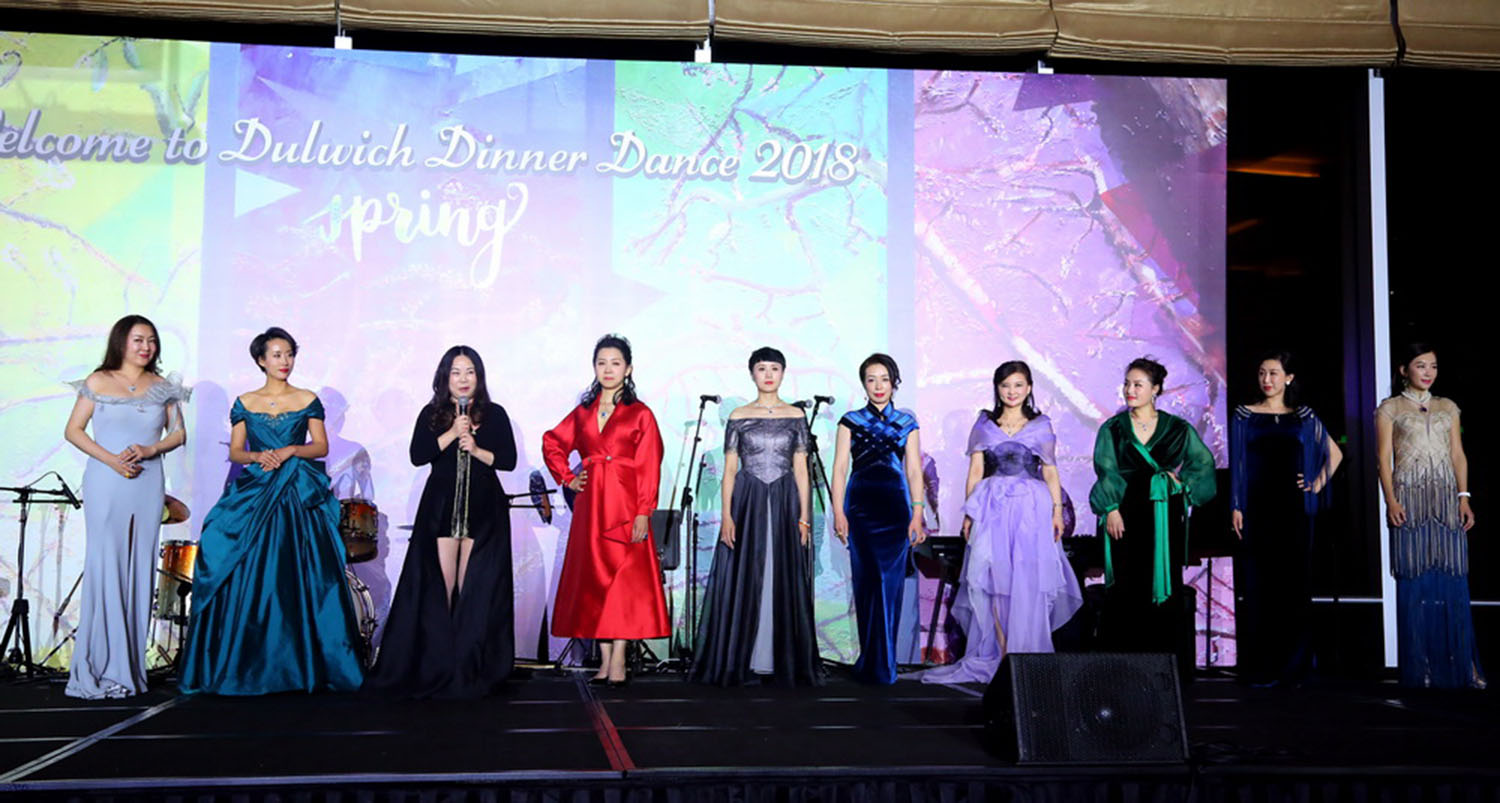 Last Saturday saw the wonderful Dulwich Dinner Dance and we thank all those involved, particularly Ms. Erie Hamilton and the dedicated group of parent volunteers who formed the Dinner Dance Committee: Maggie Song, Lulu Vargas, Tina Lee, Sophie Liu, Kate Wang, Wendy Kwek, Audrey Shi, Qing Ju, Undine Martin. Maggie Song was also the joint MC for the evening, along with Alasdair Hamilton, and we are grateful for their sterling work.
Our DCB Big Band students, conducted by Mr. Jarvis, with vocals from Ms. Dodington, gave a super opening performance as we enjoyed canapés. Other students provided stunning art work for the silent auction, and the beautiful spring themed backdrop was by Year 13 artist Joe J, whose mother Eva also sang movingly. Our own Dulwich parents, organised by Audrey Shi, (all ladies – will there be a brave man in the action next year?!) strolled down the catwalk in style during their fashion show, dressed in beautiful outfits by designer Grace Chen. The evening was rounded off wonderfully by our marvellous staff band, which included the talented Jason R from Year 11.
The money raised from the evening goes to the Yunnan Project and the 'Love for the Poor' charity, whose founder, Cassy Silva, spoke so eloquently of her personal journey. Congratulations to all involved! Thank you for a wonderful evening for a great cause!