Dulwich Games Highlights 23-24!
Let the games begin!
Last week, Dulwich College Beijing hosted the annual Dulwich Games. The highly anticipated event saw students from Dulwich International Colleges and Dehong schools challenge themselves and the limits of their physical abilities in a wide range of activities that included athletics, swimming, and football.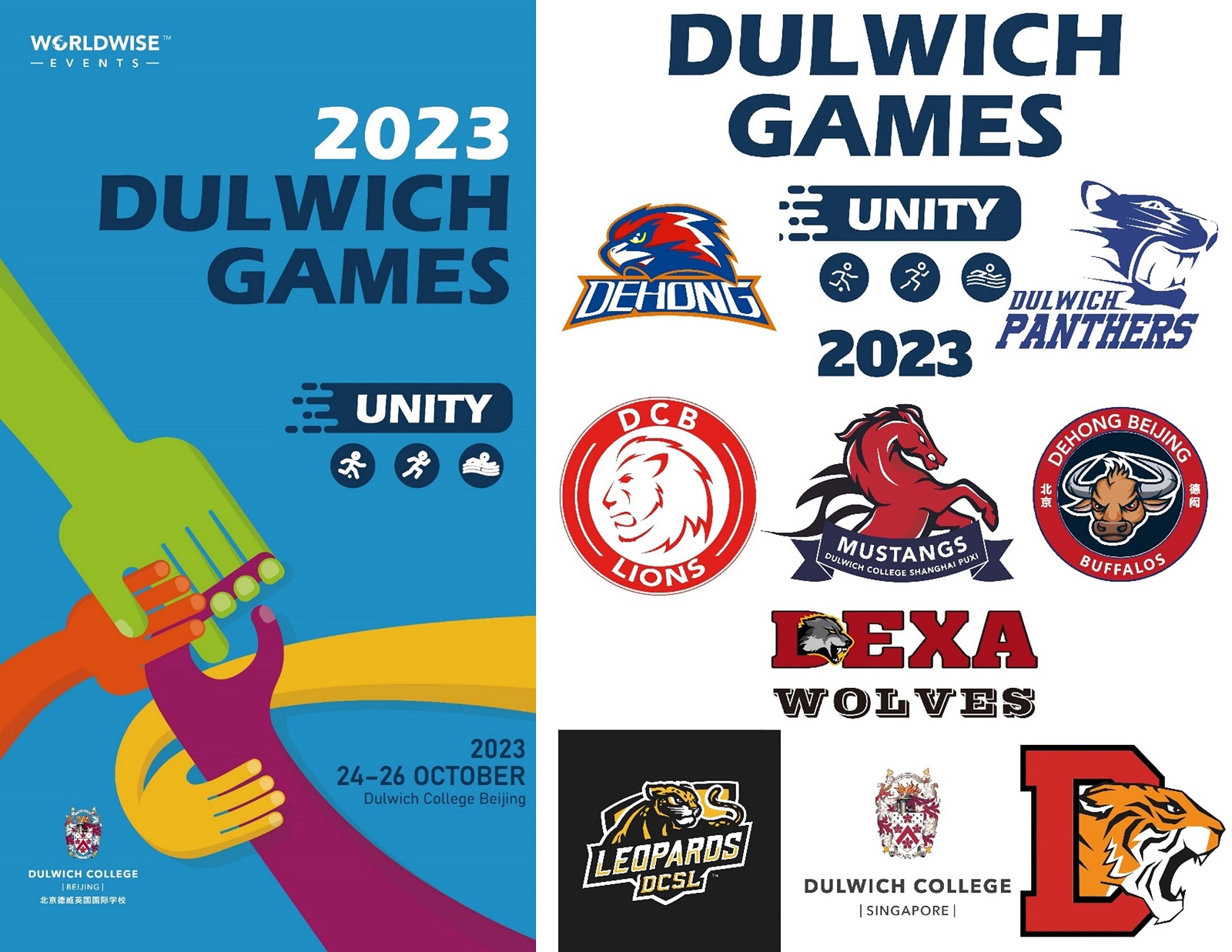 Approximately 440 students from Years 4, 5, and 6, representing our family of schools, united here on the DCB campus to take part in this exhilarating annual event.
Thank you to our teachers, volunteers, and everyone involved
The event was spearheaded by Hannah Marshall, our Director of Sport, who, together with our team of PE teachers, staff, and volunteers, helped ensure the success of this fantastic event.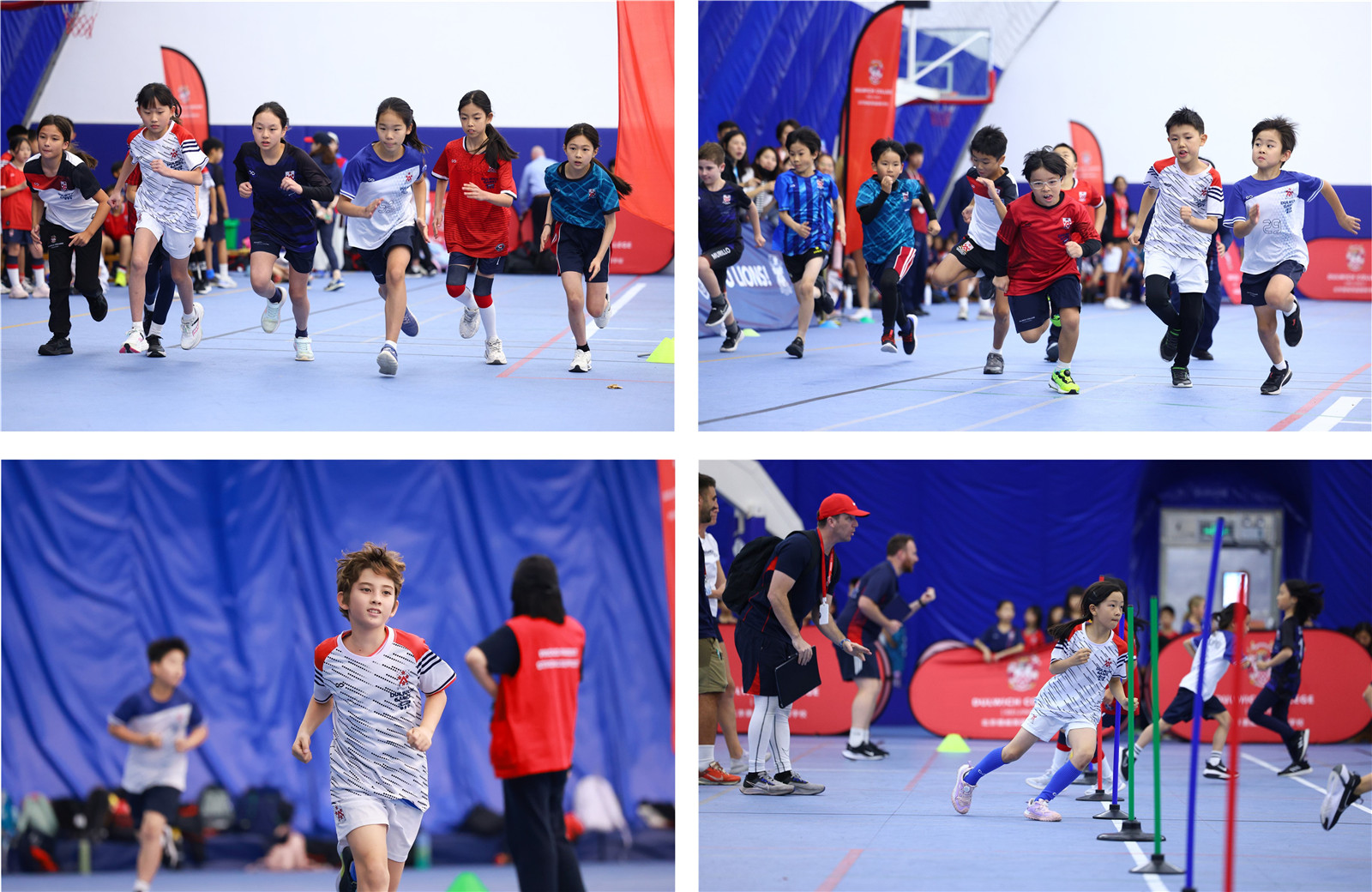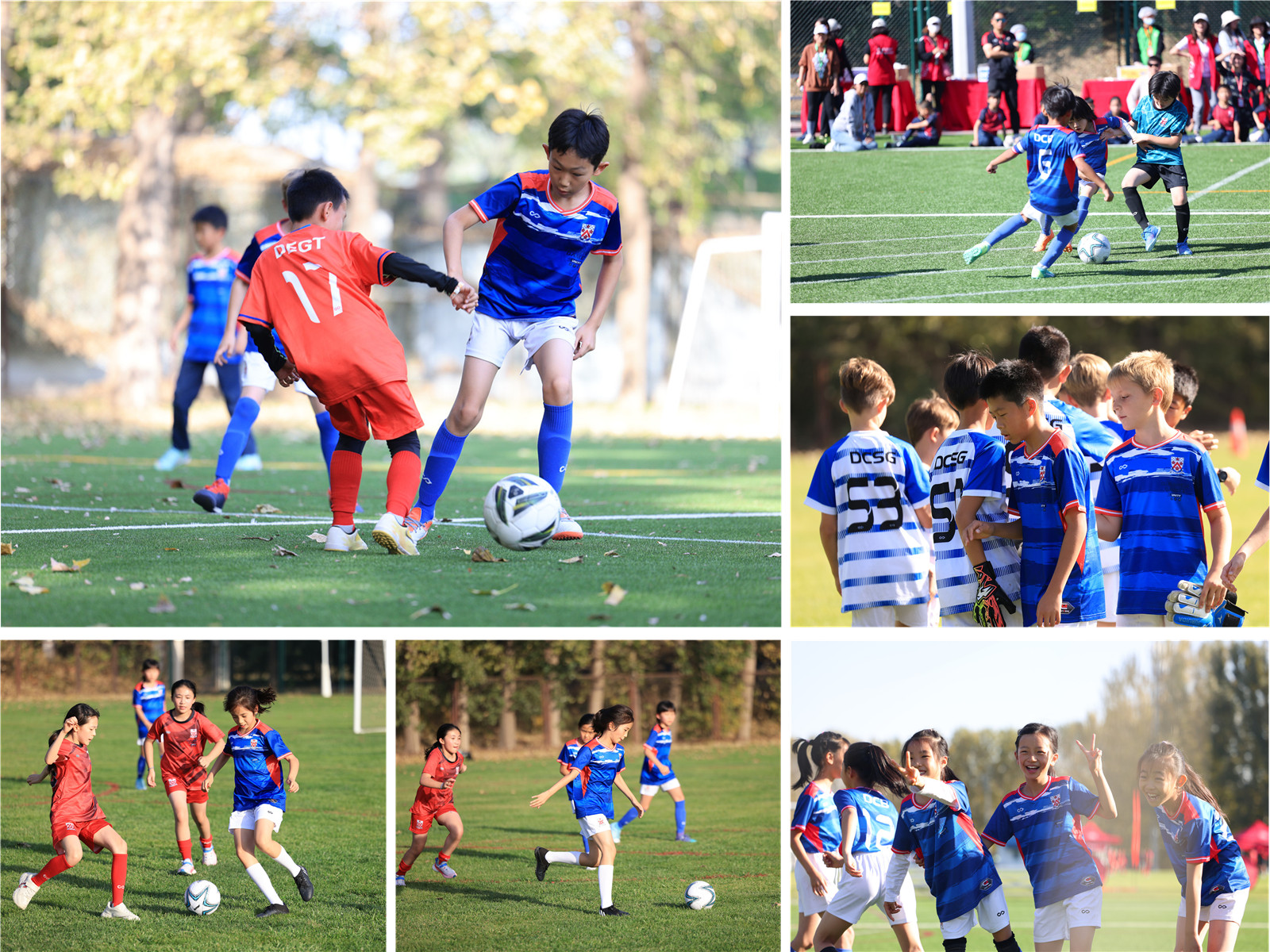 Anthony Coles, our Head of College, spoke on the importance and the value events like this bring. "It was incredible to see our young athletes come together, compete, and build lasting friendships. These games teach our children not only the importance of physical activity but also the values of sportsmanship, teamwork, and cooperation."
Jacinth Gurdon, our Head of Junior School, shared, "The Dulwich Games showcased our students' remarkable sportsmanship and allowed them to embody the Dulwich values of Resilience and Responsibility. Witnessing our students take on challenges with a strong spirit and a sense of accountability was genuinely inspiring. It was wonderful to come together with all the Dulwich schools and our sister school, Dehong, for an action-packed three days of camaraderie, learning, and friendly competition.
At DCB, we believe in providing our students with opportunities to flourish outside the classroom. Participation in sports like the Dulwich Games is vital in their holistic development. It nurtures teamwork, leadership, discipline, and the importance of physical well-being. We extend our heartfelt gratitude to our Head of Junior School PE, Mr Oliver Thompson, our Director of Sport, Hannah Marshall, and the entire PE team for their unwavering dedication and hard work in organising this remarkable event for our school community."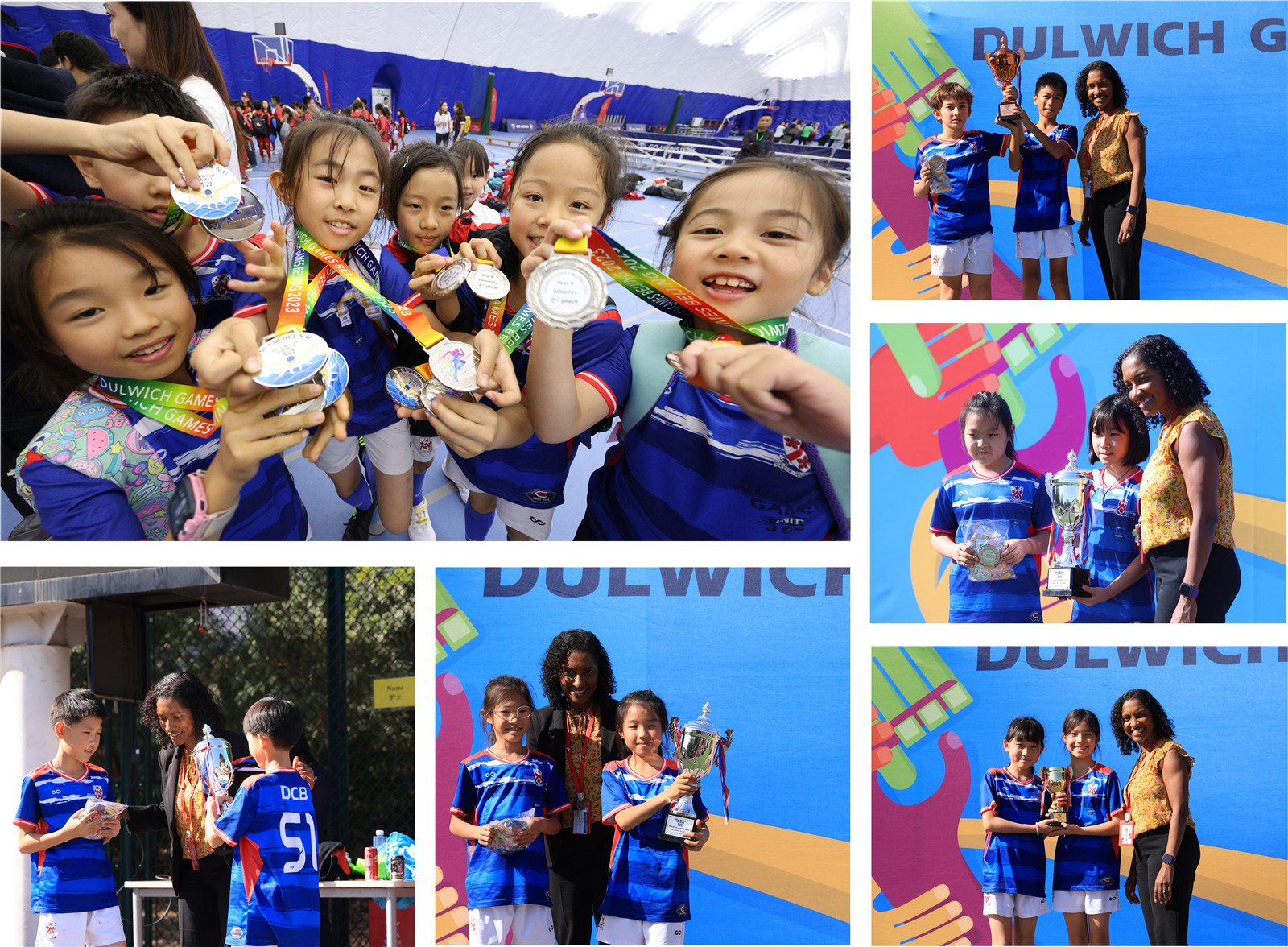 Throughout the Dulwich Games, a significant number of DCB student leaders and parent volunteers played a crucial role in various capacities to help ensure the success of this event. On arriving in Beijing, our parent representatives and volunteers met with our guest schools and assisted them with their questions and learning more about Beijing, while our student volunteers helped run events, referee and ensure that our student guests were in the correct locations.
Nick Magnus, Head of College at Dulwich College Singapore, in his closing remarks said, "On behalf of the students, teachers, coaches and parents of all the visiting schools, I would like to say a heartfelt thank you to our kind and generous hosts that is Dulwich College Beijing, who have organised three magnificent days of sport."
"Never underestimate how much time and effort an event like this takes to organise. Beijing, you have been magnificent, kind and generous. You've looked after our students, our teachers, our coaches and our parents magnificently. You have really shown us what it means to be part of the Dulwich-Dehong family."
Lan Wu, our FoD Cultural Club Coordinator and Junior School Parent Representative also extended her thanks to all the participating teachers and coaches for all their work and effort. "On behalf of Friends of Dulwich (FoD) and the parent volunteers, thank you!"
Eva Lin, our Lions Support Coordinator, also agreed as the celebration cake was rolled in. "Thank you to all the parents for coming far away from your homeland to support all the students here. We wouldn't have done this without your support. And also, to the Marketing Department. Thank you!"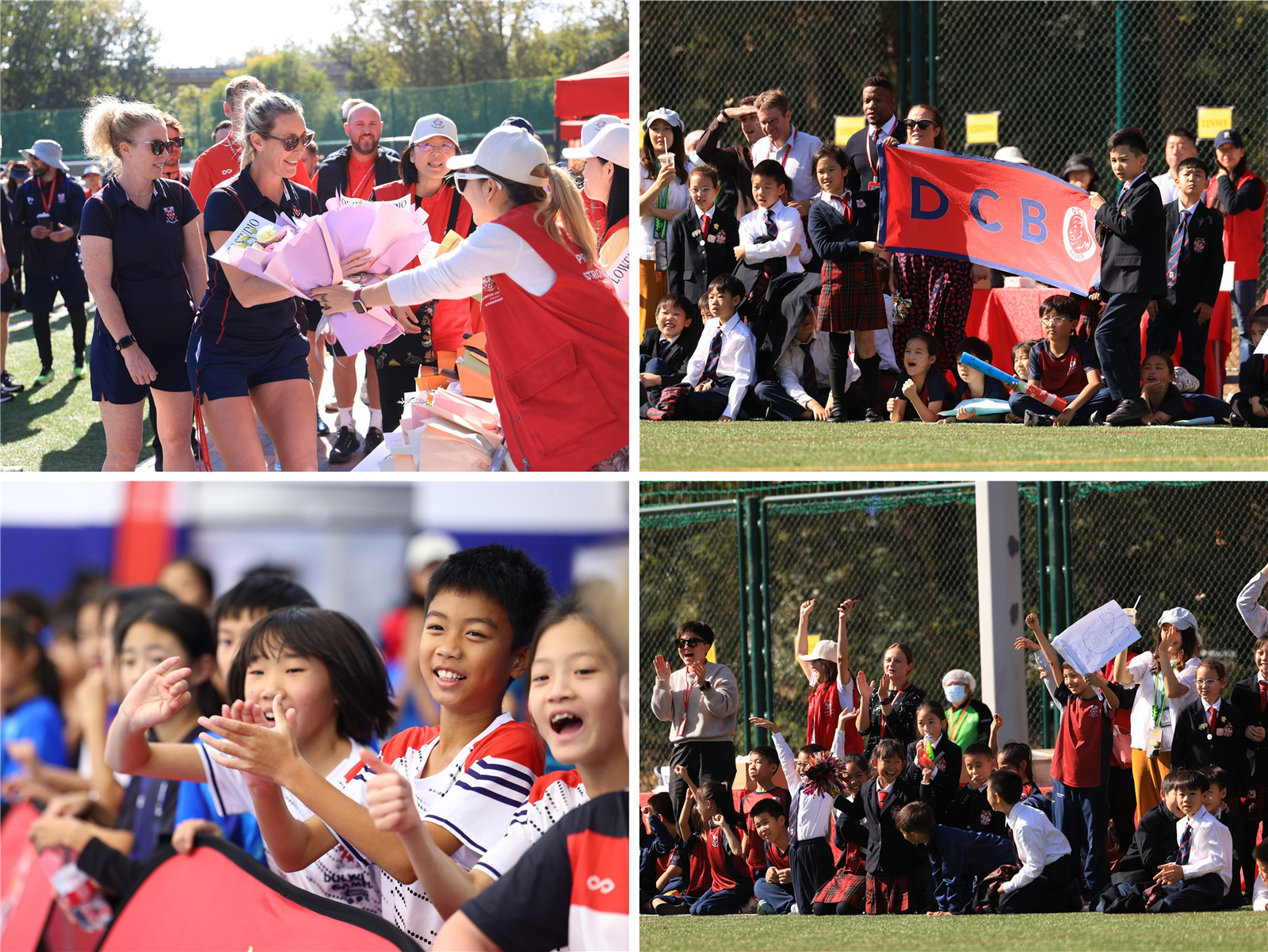 Thank you to everyone who took part in this fantastic event. We look forward to next year's Dulwich Games!
At Dulwich College Beijing and across our network of schools, we extend classes beyond the four walls to present our students with new experiences, cross-cultural exposure, and pioneering approaches.
Throughout the academic year, a variety of activities bridge various Dulwich schools and foster deep bonds. These events allow students to apply what they have learned to the real world and enrich their life experiences. Our parents and teachers also benefit hugely from these dynamic events.