Dulwich Mandarin Teachers' Conference 2018
Dulwich Mandarin Teachers' Conference 2018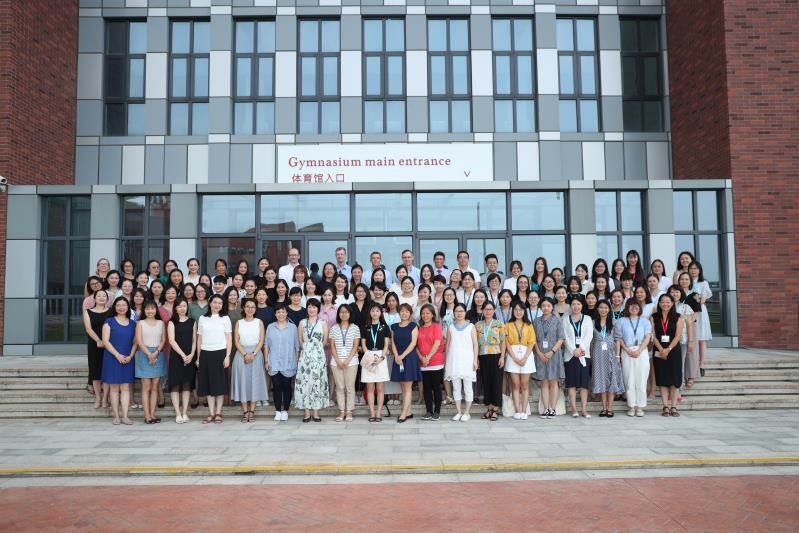 Just before the school year began, from 9 to 11 August, the Senior School Chinese Department attended the biennial Dulwich Mandarin Teachers' Conference, which was held at Dulwich College Shanghai Puxi. Organised by DCI Director of Mandarin, Ms Annabel Parker, the conference attracted over 100 Chinese teachers from Dulwich College schools, working in collaboration to develop the Chinese programme and to share best teaching practices.
During the first day's opening session, Mr Fraser White, Founder and Chairman of Dulwich College International, gave a speech where he shared the importance and direction of the Mandarin curriculum development within the group. Mr Herbert, Headmaster of DCB and Mr John Todd, DCI Regional Director of Schools were present as well.
A main focus of this year's conference was reflecting and further developing the ground-breaking Wo Hui (means 'I can' in Chinese) Mandarin system for non-native/non-heritage students, after its launch last year. This new programme, developed by Dulwich College International, allows students to study sounds and written forms of the language simultaneously but independently of each other. The use of technology enables student-centred learning and makes it possible for students to acquire information independently while practising to apply it with their teacher in class. During the conference, a wide range of topics relevant to the programme ranging from "Wo Hui pedagogy and approach" to "What does a Wo Hui spoken lesson look like?" were addressed and discussed.