Meeting an iconic artist…
Today we had the privilege to meet one of China's most famous artists: Mr Yue Minjun.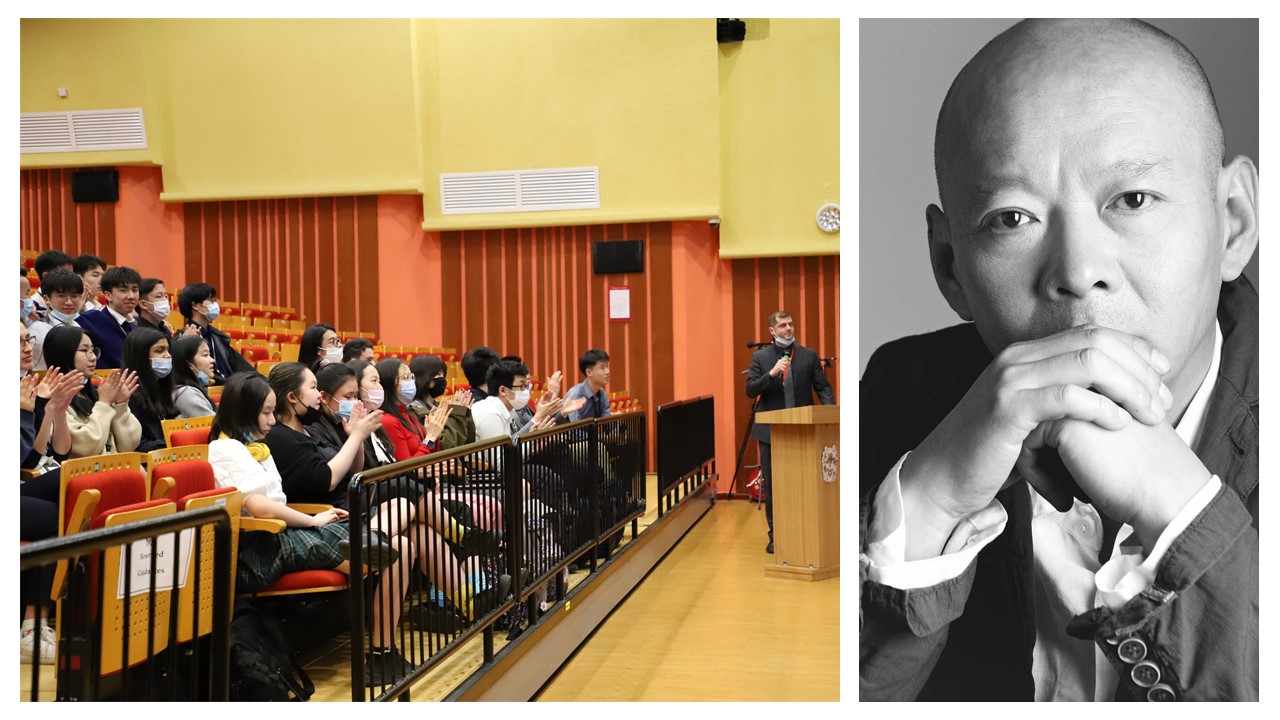 The artist was reviewed by countless world-class news outlets, such as New York Times, Art Asia Pacific, Aphelis, Financial Times, Fjords and more! Here are a couple of extracts:
"Who is the happiest artist in the world?
One candidate is certainly Yue Minjun, the Chinese painter whose works feature endless iterations of his own laughing face.
Emblematic and easy to recognize, Yue's self-portrait manages to reference the 7th century Laughing Buddha, the Happy Communist Worker of the 20th century and postmodernist irony all at once. "
— Review by Ben Davis for Artnet
"As Ouyang Jianghe, a Chinese poet, wrote in a poem for Mr Yue, reproduced in the Fondation Cartier's exhibition catalog:
'All immemorial sadness is in this laughter.' "
— Review by Nazanin Lankarani for the New York Times
Through a wide market of both Chinese and Western cultures, the iconic artist Yue Minjun creates some of the most beautiful art pieces. Through his artwork, Mr Yue shares his personal insights about politics and existentialism. Each art piece has a distinctive feature however, two emblematic symbols stand out the most: the vivid frozen laughter facial expression and the use of vibrant colours to portray such serious subjects.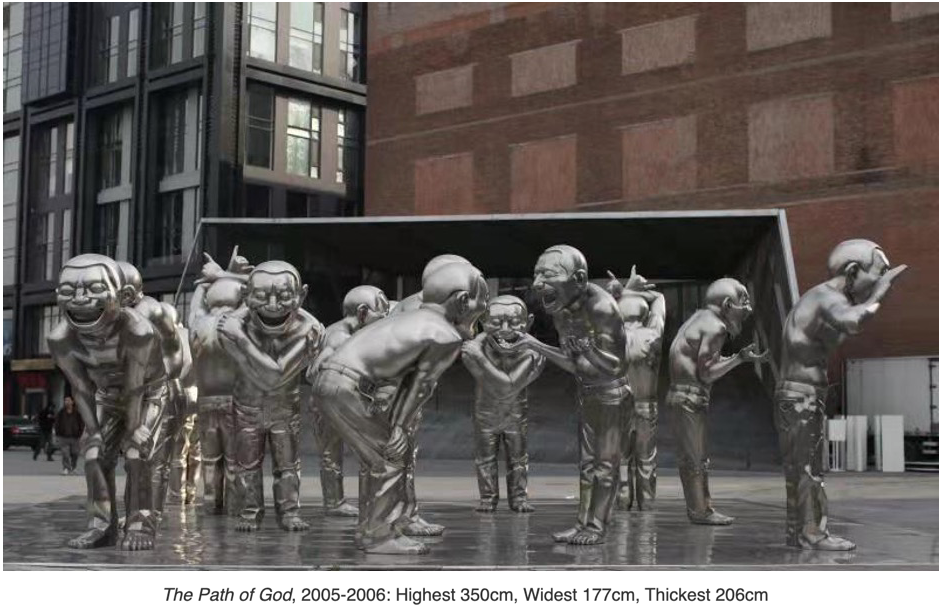 His original choice of portraying such evocative expressions was first characterized due to his childhood memories and seeing the people he admired the most overcoming challenges with a smile on their face. Such colour contrast can be juxtaposed to the deeper meaning of each piece.

Surprisingly, Yue Minjun did not start his artist career by using the iconic frozen laughter face. His work was, originally, more minimal. As he became more well-known his art became more regular, simple, realistic, imaginative and alluded more to historical events. His approach to each art piece was more focused on content rather than technique. As the years went by and success hit, his artwork became more technique-based.
This experience has allowed us to further develop our knowledge and explore different points of views. Through this talk, we are able to connect and understand more about Yue Minjun's views and perceptions of the world as well as learn more about his inspirations and aspirations.
We would like to express our sincerest thanks to Mr Yue Minjun for sparing some time to talk to us. Meeting Mr Yue Minjun was an honour, and we would also like to thank Mr Royters for orchestrating this exceptional lecture, Jeffrey W for an excellent and sustained translation, and the Operations team for making this opportunity available to us.
Anaïs M — Year 12
The Path of God, 2005-2006: Highest 350cm, Widest 177cm, Thickest 206cm