DCB's Ethan Z reaches Finals for S.T. Yau High School Science Award
The S.T. Yau High School Science Award, also known as the Nobel Prize for Chinese Youth, is a research-based science competition emphasising on innovation, originality, creativity and persistence in research. Founded by internationally renowned mathematician Professor Shing-Tung Yau, the competition has been running successfully for 14 years now since 2008, starting with Math and then later expanding to include Physics, Biology, Chemistry, Computer Science, and Economic and Financial Modeling. According to its official website, more than half of the awardees go on to being admitted to prestigious institutions such as Tsinghua University, Peking University, Harvard University and other Ivy League schools and more.
We are very proud to share that our very own Ethan Z from Year 12 has joined this competition and entered his study. He has, as of this writing, reached the finals. Well done, Ethan Z!
We talk to Ethan Z to learn more about his study, In silico method for determining cancer diagnosis from patient blood, his experiences throughout his research, and his advice for anyone interested in participating in this competition in the future.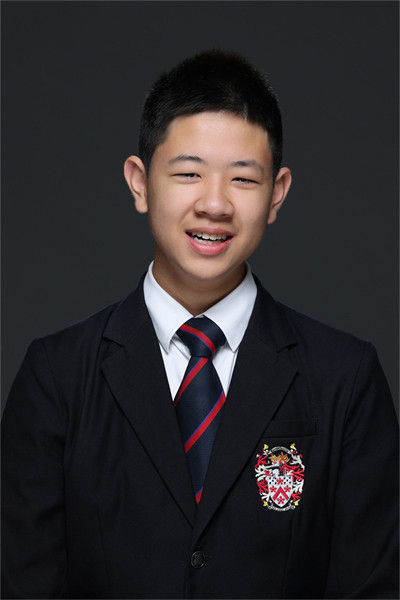 Could you tell us a bit more about yourself?
My name is Ethan and I'm currently a Year 12 student. The IB subjects I'm currently studying are all exciting, but my favorite subjects are Biology and Music. I find both to be very different from the IGCSE subjects and are a lot more interesting. Some of my hobbies include violin, drums, badminton, and video games.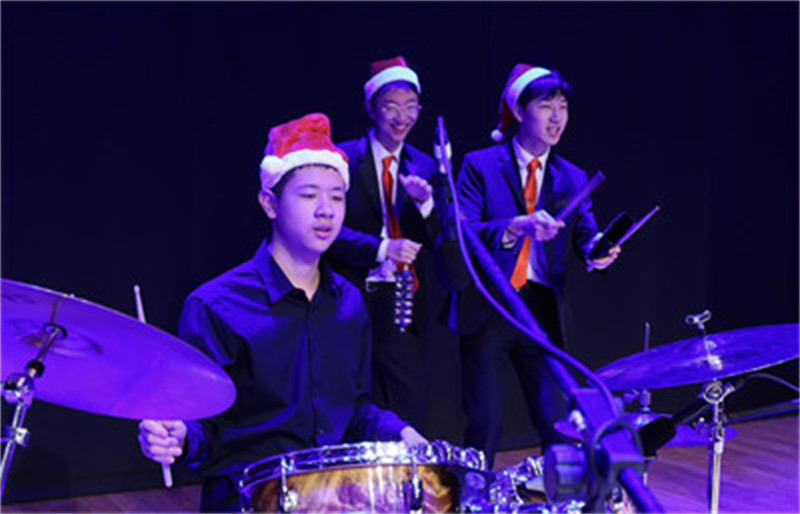 Could you tell us a bit more about your study? Why did you select this topic for your study?
My project is an analysis of small molecules within human blood called MicroRNAs (miRNA) which can act as gene silencers. Essentially, I believe that they can be markers of cancer, and targeting them could allow for potential cancer treatment. It was for this reason that I decided to use this as the center of this project. Discovering this during summer reading (Campbell's Biology, a great book for students who want to dig deep into Biology), this field instantly caught my eye, and I did lots of further reading before understanding the mechanism as a whole. On top of this, I've witnessed people around me suffer from cancer. Although the tumor wasn't harmful, undergoing surgery and staying in the hospital was enough to keep them off their jobs for several months which severely impacted their career.
This entire project took around 12 months to complete, with around 2 months of prereading, 8 months of experimentation, and 2 months of paper-writing and editing.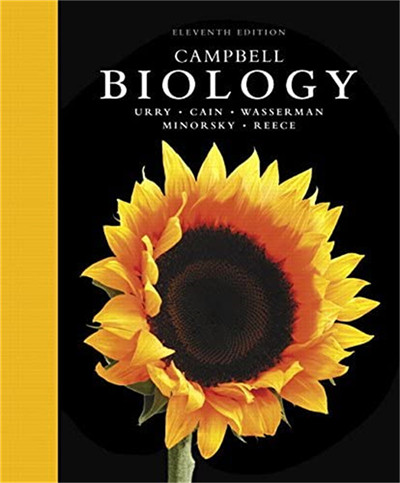 What is the main focus of your paper? Could you share more about your research process?
What I find really unique about my project is the fact that I developed it to be cross-subject. In terms of self-studying for Biology, my personal preference for this subject – along with participating in Olympiads and competitions such as the British Biology Olympiad and the USA Biology Olympiad – gave me the incentive to read deeply into the subject. My interest in machine learning combined with Biology is in a field called Computational Biology. In this project, I used machine learning to analyse online datasets to find miRNAs that had a great contribution to cancer and then did further research on these miRNAs to find their functions and how exactly they made an impact on what caused cancer to form.
What was the most challenging aspect of this project?
The most challenging thing about this project was definitely dealing again and again with coding and other technical issues. Most of the time, fixing one issue would lead to another. And even after fixing everything, the platform I used broke down, so I had to restart all progress. Another honourable mention is fully grasping the theory and understanding each step. The mechanism is complex and took me awhile to grasp. Starting off with reading scientific journals and papers for the first time was also a huge step up from previous studies in Biology, but nonetheless an exhilarating one.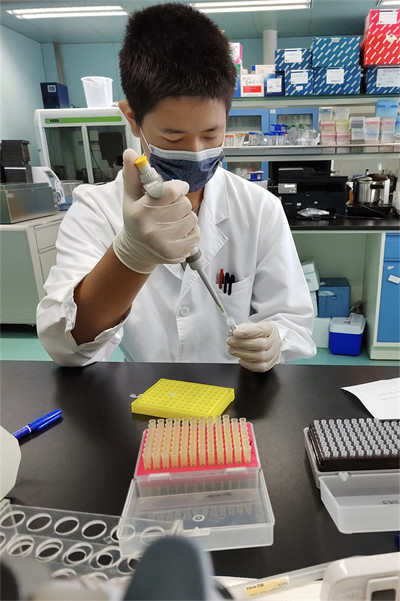 How did your team come up with the idea of submitting to the competition?
This project is a solo project and mainly self-directed. However, I did receive much support from teachers and friends.
Mr Wilson and my other Biology teachers spent a lot of time helping me prepare for the competition. And thanks to Mr Karasik – who got me involved me into the AWS DeepRacer club – I was inspired and fascinated by machine learning.
The Yau Science Awards was my first attempt at any sort of science fair. I initially heard this from a DCB alumna who had participated before, and she shared some of the unique and amazing experiences from this competition.
"Oftentimes, working on a project alone will give you a biased view of the good and bad parts of the project… Being open-minded and embracing this feedback from others will only improve your project and allow you to learn more from the process."
Any tips for anyone who would like to submit their participation to the ST Yau High School Science Award as well in the future?
My biggest advice for this competition is to not hesitate when asking for help. There will be many obstacles during the process, and you will find yourself stuck. But knowing how to leverage the resources around you such as teachers, alumni, or the right textbooks or websites will benefit you greatly. Another piece of advice I have is that in project-based competitions, holding yourself to the high standards for the entire process, rather than procrastinating towards the end will allow you to present your work to others and get feedback.
Oftentimes, working on a project alone will give you a biased view of the good and bad parts of the project, and I found out that others might perceive your work completely differently from how you may be presenting it. Being open-minded and embracing this feedback will only improve your project and allow you to learn more from the process.
Good luck, Ethan Z! DCB is rooting for you!