Getting to Know Junior School Head and Deputy Head
Junior School has new leadership this year! Daniel Nichol is now Head of Junior School after having served as Deputy five years. Filling this role is Richard McIntosh, who is new to China. Let's introduce them and ask them a few questions!
Daniel Nichol joined DCB in 2013 as Deputy Head of Junior School and assumed his current role in 2018. A native of Lancaster, he earned his BA (Hons) in Primary Education there before teaching Years 5 and 6 in the UK, volunteering to teach English in South Africa, and serving as the Year 6 Team Leader in Egypt. Currently, Daniel is working towards his master's degree in Education with the University of Bath. Outside of teaching, he is keen on exploring new and exciting places with his wife and son!
Q: What do you enjoy the most about living in China?
A: The diverse culture and community. Beijing is a rich capital city; there is so much to see and do!
Q: Can you sum up your educational philosophy in one sentence?
A: This one is a hard one… Learning is a journey, and everyone should embrace the paths they choose to follow.
Q: What changes have impressed you most in the five years you've been at DCB?
A: I've been impressed with the openness and willingness to move education forward, to be innovative educators and innovative learners.
Q: What changes can students and parents expect now that you are heading Junior School?
A: Junior School will deliver one of the best international educations possible, in an environment that cares for its students—putting them at the heart of what we do!
Q: What was your favourite and worst subject at school?
A: My favourite subject was maths and my worst subject was food technology.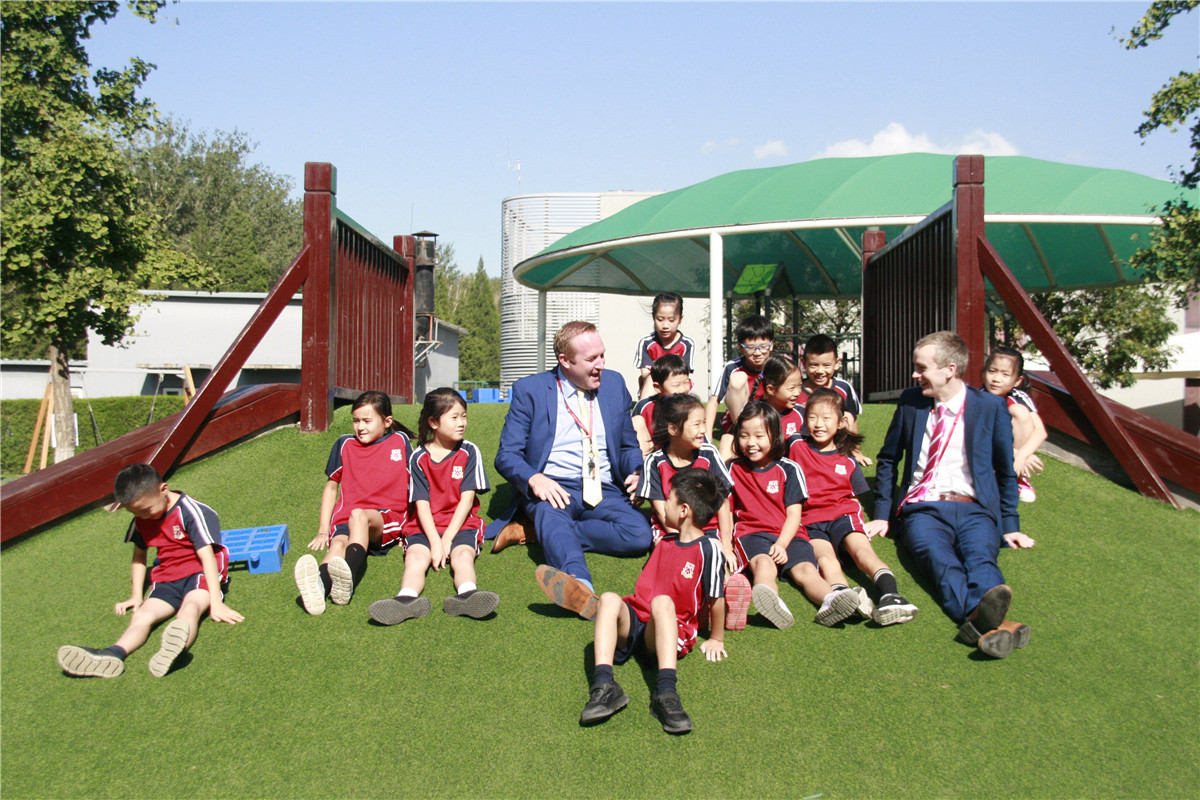 Richard McIntosh received his BA (Hons) in Primary Education from Northumbria University before teaching in different primary schools in the UK. Among his responsibilities were leading Key Stage 2, directing mathematics teaching, as well as serving as Deputy Head for four years. Prior to joining DCB in 2018 with his wife Nicola (also a primary teacher) and two children, Richard was Headmaster of a private prep school in West Yorkshire for three years. His hobbies include football, cricket, travelling and writing.
Q: What motivated you to come to China?
A: China's rich history and fascinating culture made it the perfect option for an exciting new chapter for the McIntosh family. But we had to find the right school…
Q: What is your impression of DCB so far and what are you bringing to the school?
A: Excellent! DCB has everything I look for as an employee and parent–academic rigour, competitive sports, great performing arts and commitment to service. I bring significant leadership and teaching experience, having served as both a Headmaster and Deputy Head in the UK.
Q: What fascinates you about teaching children in Junior School age?
A: Junior School children combine innocence with increasingly developed personality and humour. I want each child to be the best version of themselves.
Q: What are your main responsibilities as Deputy Head?
A: I am responsible for managing curriculum and assessment. We want our teachers to assess students and then adjust lessons to give each child exactly what they need–"effective responsive teaching".
Q: What was your favourite and worst subject at school?
A: I've always loved maths. It's great we have so many talented mathematicians here at DCB. Art has never been my strong point–many of the children here are already better than me!