A Student-Led Journey to Global Citizenship – Episode 2
The world is changing. At Dulwich College Beijing, students are learning to adapt, grow, contribute and live Worldwise.
One student club that is living Worldwise is the Global Goals Club. They learn global citizenship values, engage, educate and help embed global citizenship into the school community's mindset and actions through the United Nations Sustainable Development Goals (SDGs) framework. These Senior School students develop open-minded Worldwise perspectives, understandings and skills that can help them flourish and thrive, no matter what conditions are like in the future.
In episode 1 of this DCB global citizenship series, the Global Goals Club introduced themselves and some of their contributions. In this episode, the Global Goals Club describe some key school initiatives, such as Project (ZERO), how they connect with different SDGs and why they are doing it.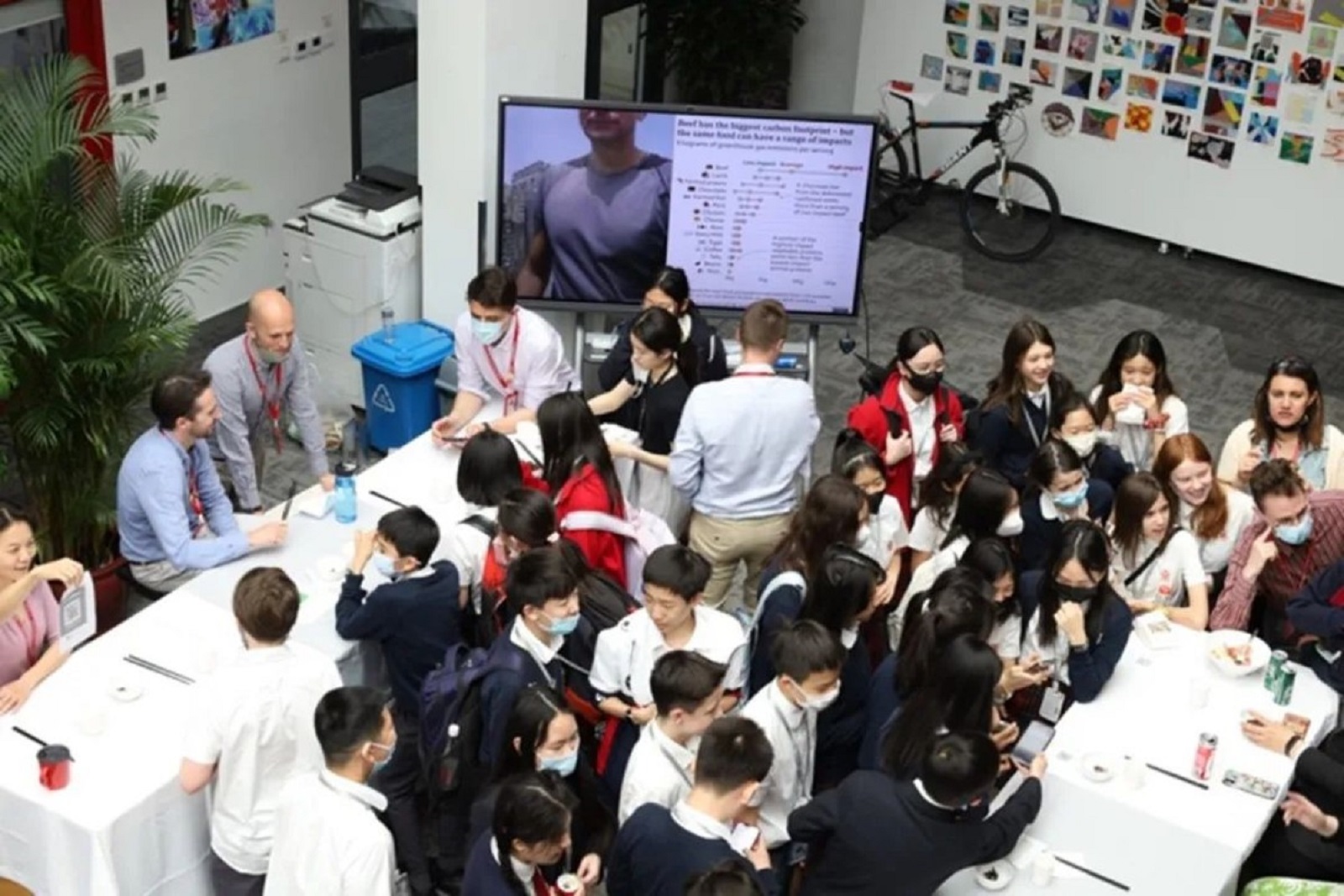 Our team's main vision and goals stand in raising awareness and ingraining ideas of the United Nations Sustainable Development (Global Goals) in the everyday lives of the DCB community. Under this umbrella, we aim to set specific targets per term branched under one or two specific goals, planning and launching projects or events in which students can participate on an increasingly larger scale. Through these efforts, we further hope to advocate the concept and reality of Global Citizenship and our school's key mission to Live Worldwise, training students to enhance their individual open-mindedness toward the world around us.
One of the features that truly stands out about the Global Goals Club at DCB is our vibrant student involvement, engagement and initiatives. We are pushing exciting student-led projects such as Forestcast, Ocean Pandas and Project (ZERO). To this end, our club has launched numerous events, projects and initiatives. We enabled students to be involved in other sustainable development goal related ECAs, such as Project (ZERO) and Ocean Pandas, in order to introduce their individual projects. We wish to promote these issues to lower year groups, raise awareness, and provide them with the chance to make "teaspoons of change" in their daily lives.
Here is just a glimpse of the work we have been doing.
Project (ZERO)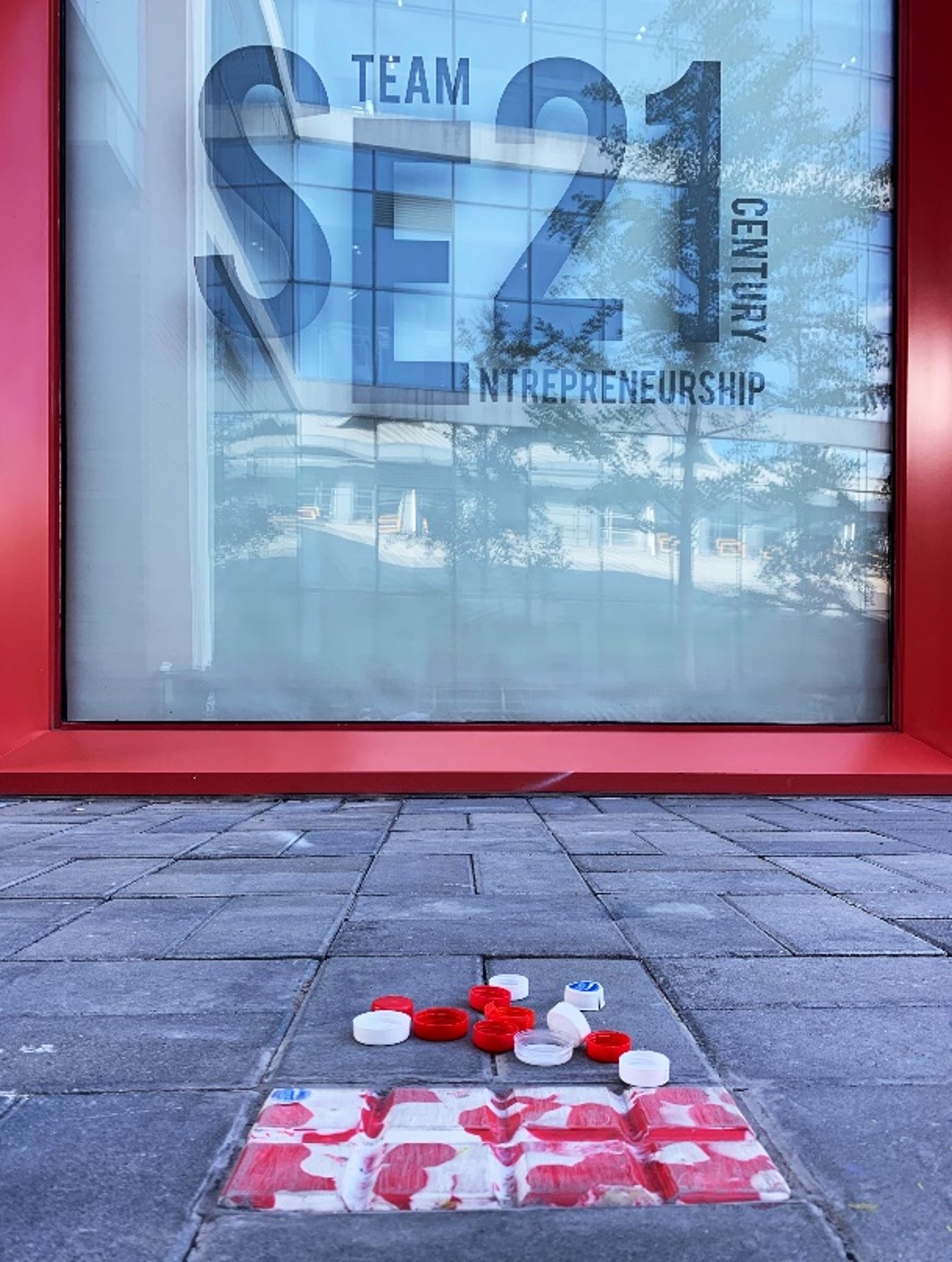 Project (ZERO) collects used up type 2 and 5 plastics from students and teachers and recycles them into new products. During the production, we undergo multiple phases. First, we cut and grind the plastic into small pieces to ease the washing process. We then soak these pieces in a water bath and soap to ensure they are clean. After this process, we grind the prepared plastic into small pieces, place them into various moulds, and finally place them in an oven. Finally, we let them cool down and remove the moulds to produce a wide range of products. Ultimately, we produce products that are both practical and aesthetic.
Our project addresses multiple Global Goals: Goal #12: Responsible Consumption and Production, Goal #13: Climate Action, Goal #14: Life below Water, and Goal #15: Life on Land. As such, reducing the use of plastic will promote zero single-use plastic to the nearby communities and make great progress toward environmental sustainability, which is one of the final aims that underlie the Global Goals.
We would like to thank Jimin B, Amy Z, Matthew W, Elpis C, Vivian L, Michelle W, Angel W and Mr Walton for being heavily involved in turning Project (ZERO) into a concrete project that is beginning to make a tangible difference in the school community. Through producing products, we aim to raise awareness of how much plastic is being wasted and eventually reach our goal of a 'zero-plastic campus' by only having reused and recycled plastic products circulate in the school.
Global Goals Wall
Around mid-February this year, the Global Goals Wall – which had been planned and designed for a long time by members of the DCB Global Goals Club – was installed in the school in the corridor next to Mr Coles' office. With one puzzle piece dedicated to each of the 17 Global Goals, an invitation to collaborate on this wall was expanded to all members of the DCB community. Ever since, the Global Goals Wall has been (and is still being) furnished with colourful posters and infographics, symbolising the entire College's cooperation, dedication, and affiliation with the central goals.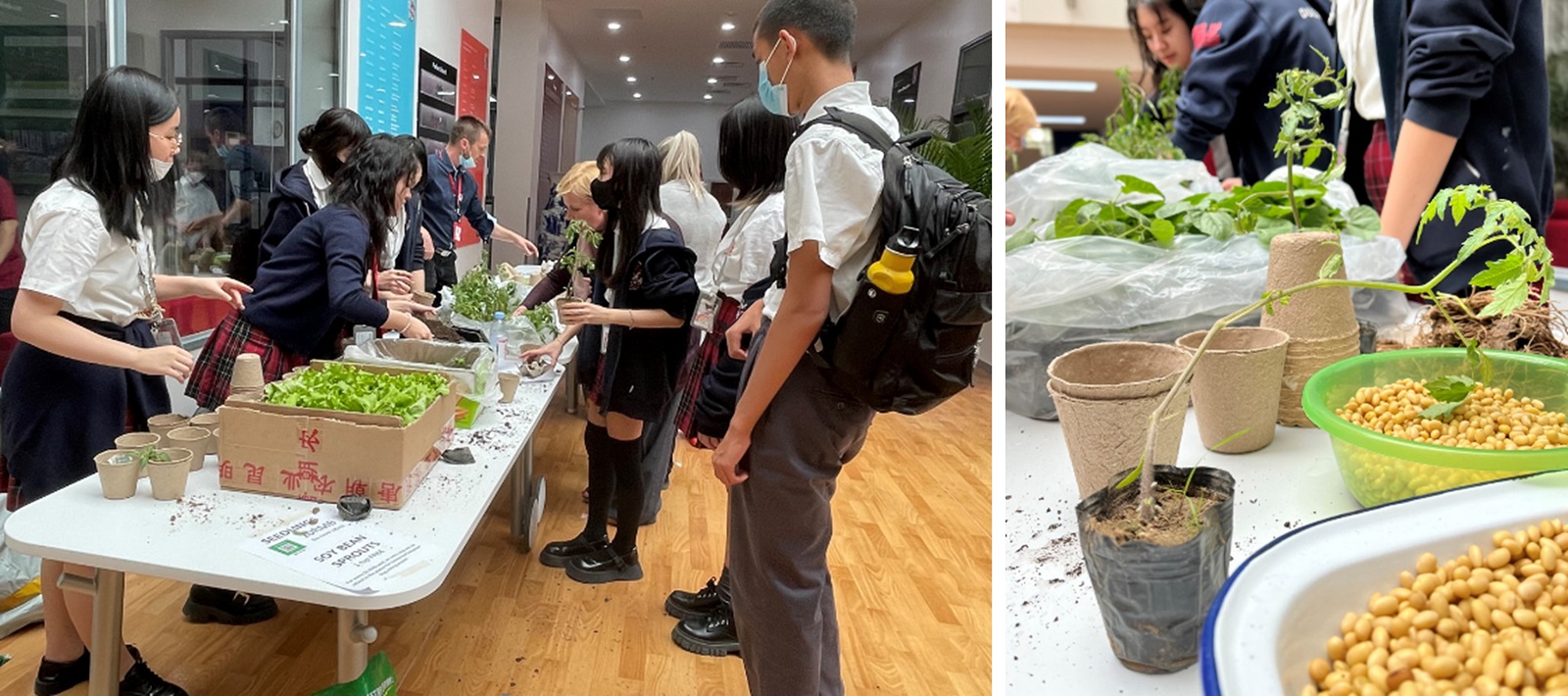 Through these kinds of projects and initiatives, senior school students are helping the DCB school community to make progress towards realizing the Sustainable Development Goals. They are also developing global citizenship capabilities, educating younger students, providing engagement opportunities for community members and tangibly making a positive difference through, for example, Chef's Table plant-based proteins and recycling type 2 and 3 plastic. Ultimately, they are connecting, caring and acting for the world, and for each other.
Stay tuned for Episode 3!