Graduate story: From being a busy bee to taking a break
In this rapidly changing world, psychological problems, starting from a young age, have become a social topic that cannot be ignored.
Helena, an 18-year-old from Dulwich College Beijing, has been concerned about mental health and adolescent development problems.
Through her own experience and in-depth research, she realized the importance of mental health. She saw her peers climb up all the way with the pressure from studies, competition and social interactions, but they never dared to stop moving forward. Moreover, they are concerned about the uncertainty of the future and confused about how they perceive and identify themselves.
Helena started to wonder about the definition of success and how she could use her knowledge to help people in pain.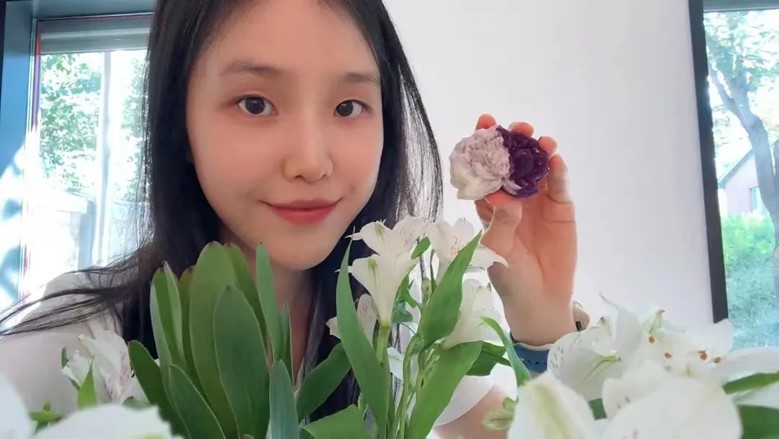 She understood the philosophy of life at a young age
Helena's concern about mental health started with her family and friends.
In the year she graduated from Junior School, she encountered a friend who had a lot of psychological burdens. She tried to put herself in the same situation and felt the pain of her friend. Then she decided to try her best to help others get rid of their psychological difficulties. She began researching and studying psychology in her spare time.
To her surprise, she found that many of the people around her were troubled by psychological problems, which affected their physical health eventually.
Going deeper, Helena also found that unlike facing physical illness, many people have a sense of shame and fear about psychotherapy and are reluctant to share their feelings with others and refuse to accept professional treatment.
As an ENFJ personality, as described in the Sixteen Personalities, Helena was born positive and optimistic. She always thought about what she could do to help others. This time, she decided to use what she was good at – her writing skills, to help others.
Helena wrote poems with her understanding of mental health and encouraged people to "see the rainbow after the storm." During the pandemic, she wrote more than 100 poems and compiled them into a collection for publication. At graduation, she stood on the stage for the first time and performed a small poem written by herself.
"It was the first time I read my poems in front of the whole school, and I was so nervous," Helena recalled with pride in her tone. With the support of her friend, she finally stood on the stage and completed the performance.
After that, something unexpected happened. Many classmates and teachers came to her to express their love for her poems. They were all deeply touched and healed, which gave Helena a huge boost. Her previous self-doubt was swept away, making her even more convinced that what she was doing was meaningful.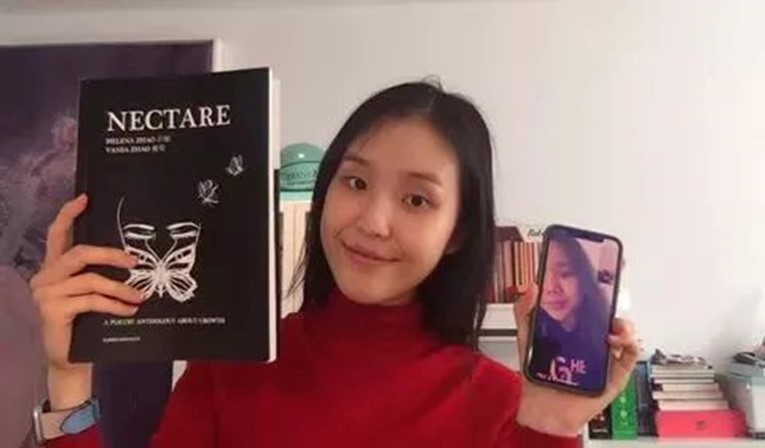 By learning psychology, Helena's own life has been quietly changing.
She describes herself as a "busy bee" in the past who always lived a busy life, keeping her schedule full and did not let herself stop. But such kind of life makes her tired. There seemed to be a voice inside herself telling her that life should not be like this.
Only later did Helena notice that such an excessively "active" state of life is actually a subconscious way of trying to prove herself and gain recognition from others, which is essentially hurting her physical and mental health.
To love herself and learn to pause, recharge and restart is what she learned. This is why Helena chose to discuss Global Citizenship with the topic of mental health at JingKids Graduate Summit this year.
She has realized that mental health is equally important as physical health. If you are not healthy and independent, how can you talk about Global Citizenship? If you can't accept and love yourself, how can you love and help others?
Helena has gradually learned to relax and rest after understanding this. She recharges herself through writing, dancing, sports and various hobbies to regain energy and move forward. Although it was difficult to change, she took a brave step and worked hard with others to practice.
A good mental state starts with good family education
Positive, sunny, enthusiastic, cheerful, energetic, helpful… this is how people describe Helena. The development of the sunshine girl is inseparable from a good family atmosphere.
Helena admires her mother most in her family. When talking about her, she can't hold back her words. Her mother overcame difficulties and language barriers to give birth to 3 children in a foreign country. Helena then learned to face every difficulty and challenge in her life bravely.
As the second child in the family, Helena never felt ignored. Instead, she received the same love and respect as her older and younger sisters. At the same time, getting along with the sisters has also taught Helena how to deal with people of different ages with understanding and inclusiveness.
In addition to having a good mother, Helena also has an enlightened father. Her parents never blindly follow worldly values to limit her development, but encouraged her to pursue her inner desires and do what she likes.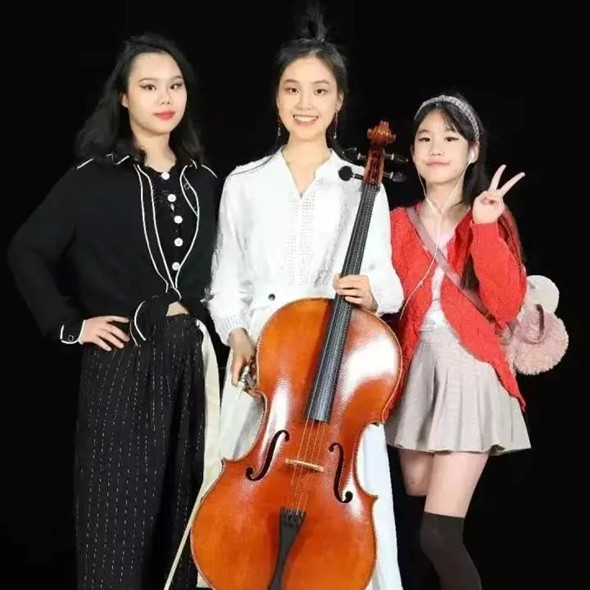 What makes her proud is that she never attended any afterschool tutoring. Instead, she spent time developing her hobbies. Her parents never interfered with her decisions in choosing school courses. They let her choose by herself.
In Helena's family, the most important thing is the family meeting. All family members sit together and chat about what happened in the day, sharing their happiness and sadness and talking about how to solve small problems in life. One or two hours passed unconsciously. The family meeting became the bond that connected everyone and made Helena feel deeply loved.
Love, respect and communication form the unbreakable triangular structure of the family, allowing Helena to be wrapped in a sense of security from a young age. Growing up in this way, she naturally understood how to help others and contribute to society, which forms a habit engraved in her genes, allowing her to find the meaning and value of her existence anytime, anywhere.
During the pandemic, she gave herself a gap year
Helena has received more than 5 offers from universities in the UK and the US. Three years of hard work have finally paid off. However, she has made a bold decision, to have a gap year to fulfill her wishes from the past three years.
In fact, it never came to her mind to have a gap year initially. "Because I love studying and campus life, I couldn't help starting university as soon as possible." She said with a smile. However, due to the pandemic, her older sister's experience of having a gap year changed her mind. She decided to pause and do something she always wanted to do and try something new. This is something that her parents support.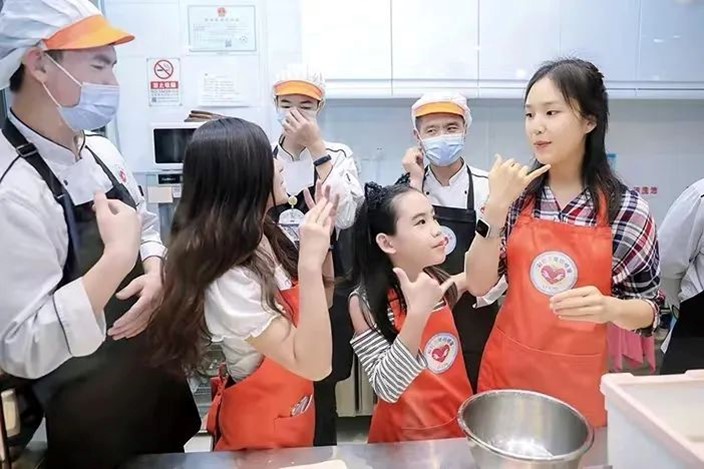 After her gap year, Helena will go to the university. She chose philosophy as her major. Many people didn't understand her decision and thought she should study psychology. But, from her point of view, it is philosophy that provides her with a deep understanding of the meaning of life, so, as a result, she has become even more grateful and appreciative of life". Psychology helps her better explore the diversity of life. Psychology and philosophy complement each other and help her understand and explore life, despite life's uncertainties.
Just like her passion for writing, dancing and life, she doesn't want to limit herself during university.
"People are afraid of changes. So am I. But I always tell myself that we cannot control everything, what we can do is to do our best in what we can. Life is in our own hands, and we can choose how to face it. So, enjoy it!" said Helena.
What the future world will look like and what kind of people we will become are questions that Helena can't answer right now.
Her leadership skills could make her become a leader in an enterprise. Her enthusiasm about public welfare could lead her to join an NGO or charity organization. Or she could become a businesswoman. Or she could use the power of social media and become a life guru to continue to bring everyone warmth and inspiration…
In any case, now she is no longer anxious or confused. She just wants to enjoy everything now and accept the gift that is awaiting her. When life is not limited, the future will have infinite possibilities. These possibilities are available for this DCB graduate to discover and create.