Graduate community service benefits local kids, shows leadership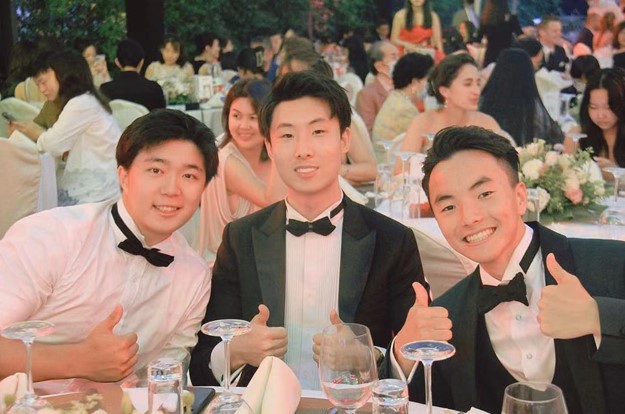 As an important measure in university applications, community service is a way to show admissions officers that you not only care about the community wherever you are, but also manage your time well, which demonstrates how you balance volunteer work and academic study.
An example is Duke University in the US. On their website, student applicants are encouraged to participate in community service. They believe that community service is of great significance: in addition to balancing study and life, community service is also one of the ways to help students explore their passions and interests.
Many overseas education agencies have been emphasising the importance of a balanced, well-rounded university applicant application to students, because this is what many universities overseas want. Sally Champagne, who has been the Harvard Admissions Officer of Greater China for 21 years, expressed her disappointment in an interview:
"I once received applicants from a certain area, and more than a dozen people submitted documents about animal protection activities in a certain country at the same time. In fact, when I saw the compassion for animals written in their documents, I also felt compassion for their time wasted on this. My first reaction was not caring about what they did for those animals, but wondering about who paid for their flights. And it was obviously their parents."
Thankfully, not all students take parents for granted, nor do they ignore the suffering of other species. Many Dulwich College Beijing students can connect with people in different situations, care about their humanity and take action to make a positive difference. DCB class of 2022 graduate Jeffrey W shares about how living Worldwise can not only benefit the communities we serve, yet also create positive changes in our understanding, views, character and skill set.
Jeffrey received offers from University College London, King's College London, and The London School of Economics and Political Science. He accepted an offer from top US college Johns Hopkins University, Krieger School of Arts and Sciences.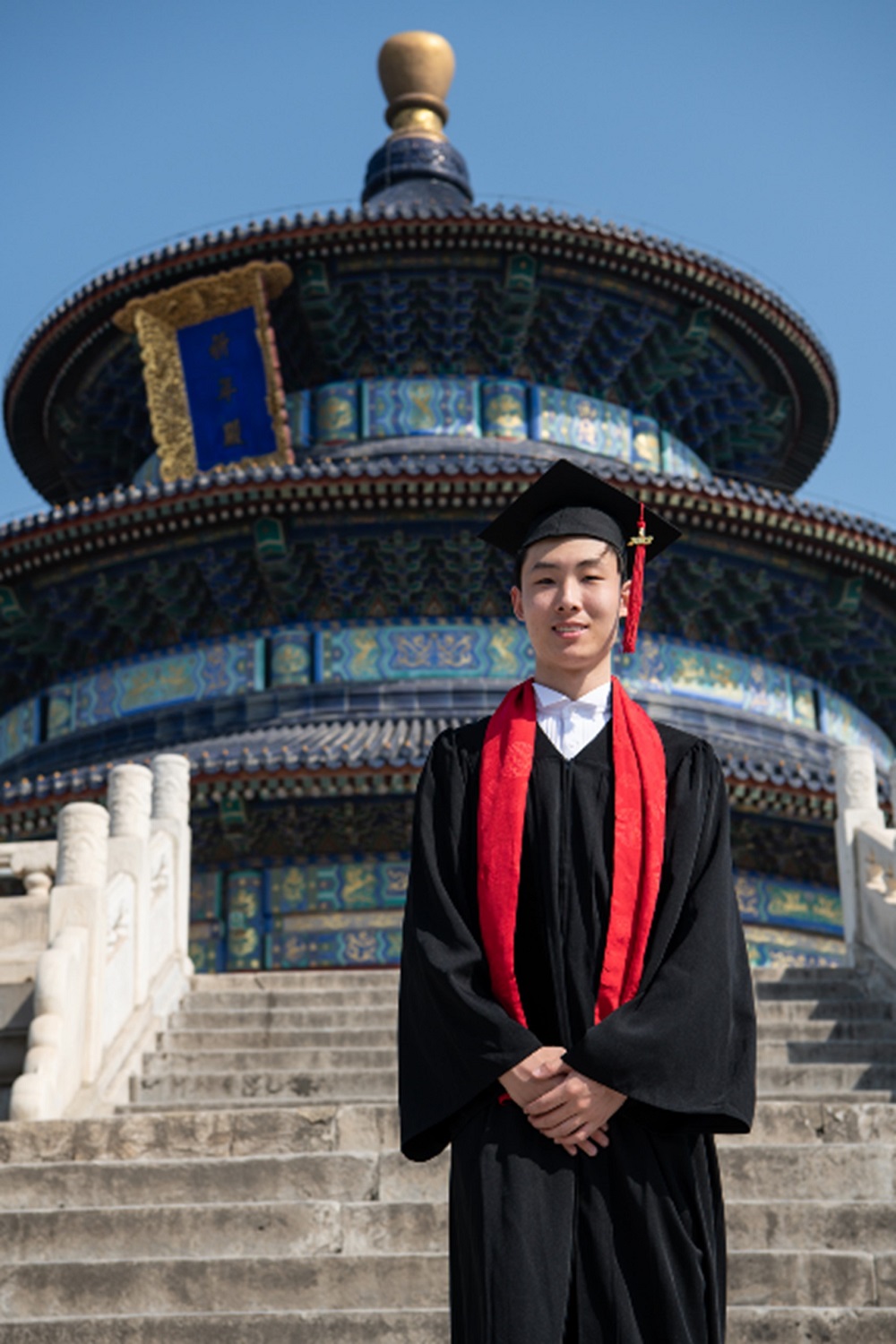 Community service a mile away from home
In the university application essay, Jeffrey did not write about any advanced experience or easily recognizable achievement like winning an award. Instead, he wrote about an ordinary autumn morning at the Weekend Enrichment (WE) programme he led and founded, as well as his reflection and action to develop it.
The Weekend Enrichment story published on JingKids last year caused a lot of community attention.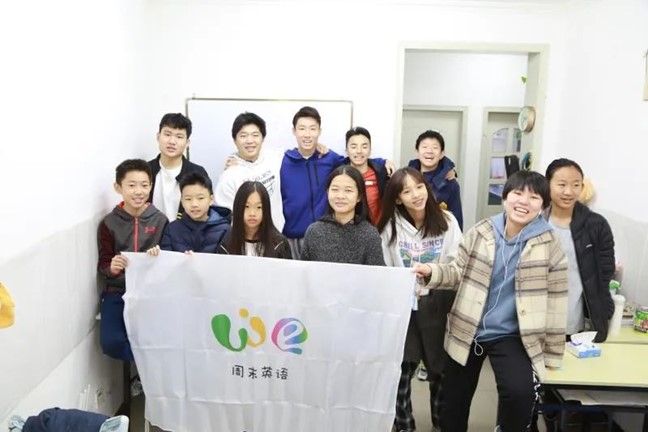 Five years ago, by chance, Jeffrey and his mother went to Luogezhuang Village, a low income "urban village" near the Shunyi elite villa area, to drive his ayi home.
The "urban village" is filled with shabby and dilapidated village houses with rubbish left on both sides of the street unattended. The ayi's family of four lived in a room of approximately 20 square meters, which is in contrast with the children who grew up in the wealthy, privileged villa area about a kilometer away.
He looked around his ayi's home and saw a book on the bed, the English version of, The Three Little Pigs. This was one of the ayi's son's books. When Jeffrey finally saw something he was familiar with, he asked joyfully, "Do you like English?" The boy nodded implicitly. "What did you learn in English class?" Jeffrey probed further, and the answer was, "My English teacher hasn't been here lately."
"That's when I realized that the biggest difference between us, aside from material conditions, is the educational opportunities." Jeffrey felt sad, but he did not stop there.
On the way home, Jeffrey, who was good at English and intended to open an English corner to earn pocket money, made a decision: to hold an English corner for free and invite his ayi's son and his friends to participate.
With this goal in mind, Jeffrey began to recruit teaching teams and design courses, and Weekend Enrichment was born.
This group of students from various international schools, full of goodwill and enthusiasm, began to teach English to the children in "urban villages" every week.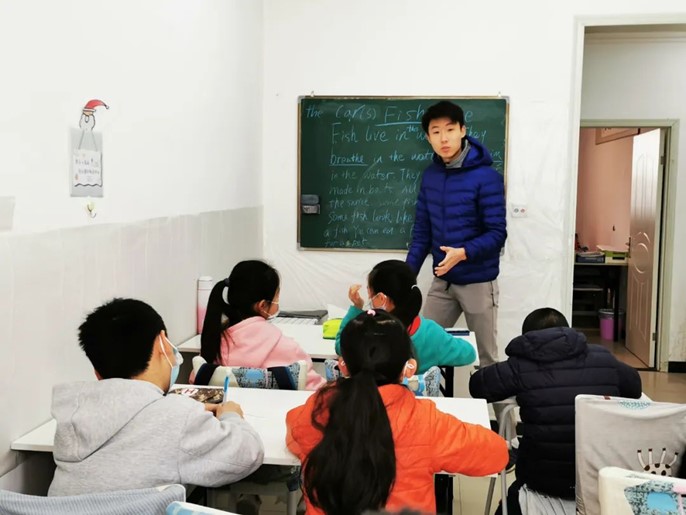 "It completely changed my understanding of public welfare," Jeffrey said.
In the past, Jeffrey traveled to various parts of the country to participate in different public welfare activities: repairing libraries in the rural area of Guizhou, holding carnival activities for students at Langfang School for Deaf-mute people, and volunteering at an orphanage with his mother...
"At that time, I always felt that these events were separated from my daily life. It was like a trip that ended as soon as I got home. But since starting WE, public welfare for me was a community service as a weekly English tutoring just one kilometer away from home."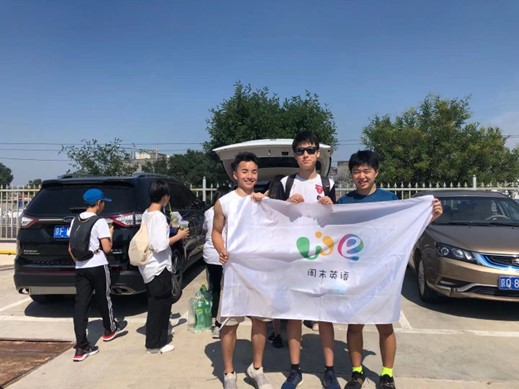 Charity is not a one-sided effort
"Many people have misunderstandings about public welfare and consider it a one-sided contribution. But from my experience, in the process of serving others, you will continue to find problems, and you will have the opportunities to continuously improve yourself in all aspects."
Jeffrey began to break down all the problems that he found in running the service.
When Jeffrey and his team found the limitations of having only one hour of English lessons per week, they started to connect what they learned in the classroom to the outside world. They made hot chocolate with students and celebrated Christmas by singing Christmas carols. "We try to develop the students' passion for language and the background culture," he said.
When talking with the students, the WE team found that as migrants in Beijing, they often felt disconnected from the city, so the Beijing Impression project was established. They took the students to visit Tiananmen Square, the Forbidden City, the aquarium and the museums. They also tried painting in the art studio to fully experience the cultural charm of the city.
The WE team found that the students' passion and habits for learning were greatly influenced by their families. They decided to launch the Parent Support Program. They hold parent seminars with psychologists, advocating strengthening family bonds and passing on positive parent-child communications.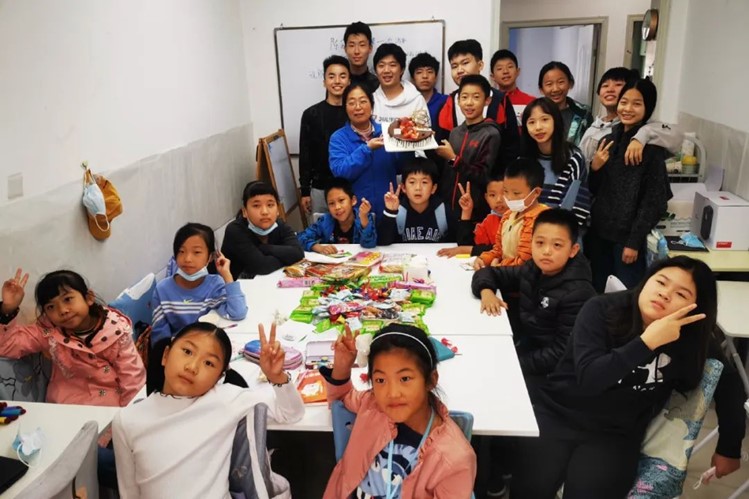 Later, WE opened an annual summer camp, and gradually developed from a weekly English class to a multi-faceted service organization. To date, more than 40 of their volunteers have helped support more than 200 children.
"These 200 students mean a lot to me. Some people may think that the number is not big enough to contribute to public welfare. But I think the most important thing about helping others is to keep doing it."
Recently, Jeffrey mentioned how some students had to go back to their hometown after graduating from primary school because they had to take the national high school and college entrance exams in their home city. They had lived in Beijing for many years, and they were not used to living in their hometown. They have no friends there now and the teachers there may punish students physically.
"We tried our best to help them. Before the pandemic, they joined our summer camp when they returned to Beijing during the summer vacation. We matched them with student volunteers to carry out the Lighthouse Project. These volunteers are current college students in Beijing who grew up in rural areas, hence are more familiar with how to prepare for the National College Entrance Examination. In short, we want to continue to help them after they return to their hometowns."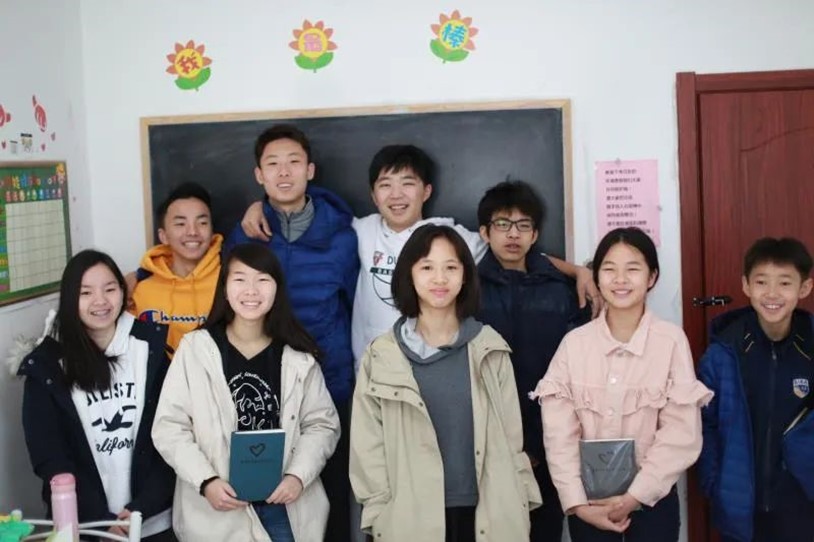 Community service is a combination of empathy, respect and kindness
"Running Weekend Enrichment has helped me see things more comprehensively. I learned to think from other people's perspectives and understand their problems. It helped me let go of my self-centeredness and think about the real needs of others, which made me become more empathetic."
Jeffrey said, "This kind of empathy has helped me a lot in academics and life because I put down my prejudice, understand different perspectives, listen to others, and see the essence of more problems."
Most of the Chinese students who apply for North American undergraduate programs are from well-off families. In the US, the largest proportion of applicants for Ivy League schools comes from the top 1% of the nation's income earners.
Facing these academic elites who grew up under favorable material conditions, colleges and universities also hope to guide and cultivate students' empathy, so that they can take the initiative to help these kinds of people who do not enjoy the same educational resources. During Bill Gates' famous 2007 Harvard Commencement speech he recalled something his mother had said: "For those to whom much is given, much is expected."*
Weekend Enrichment is always looking for truly empathetic and passionate volunteers.
He frankly said that the starting point of some volunteers is just to fill in the college application form, but this kind of utilitarian nature cannot escape the eyes of the admissions officer.
"In order to avoid this, we also have requirements for volunteer teachers. We have a process for interviewing volunteers and their parents and require attendance. Most volunteers can keep up with it. In fact, when you participate in community service with genuine enthusiasm, you feel joyful and gain more. I believe that the admissions officers will prefer those who do community service heartily, authentically and insist on it. The students need such a sense of service in their college life and should not only use it as a steppingstone to university admission."
Jeffrey will go to the US to study in August this year. He plans to keep Weekend Enrichment going, which he has been doing for more than 5 years. "We have trained some younger volunteers. They are now leading the weekly teaching and management. With the continuous improvement in the past 5 years, I believe that the community will be better and better."
To keep giving back to society with what you are good at or love doing – this is the essence of Jeffrey's story. It is also the concept of talent selection and cultivation in US universities. And even more so, it is the fundamental starting point and purpose of education.