Updates on COVID-19 Health & Safety Operations
In response to the current epidemic in Beijing, DCB has strengthened its COVID-19 operational prevention and control measures in compliance with the latest requirements from the local authorities.
The following measures have been taken throughout the campus to provide students and teachers with a clean, safe, and comfortable campus environment and maintain the school's regular teaching order.
Reinforced daily on-campus entry controls
All visitors entering the campus are required to have their temperature checked. Anyone showing a temperature above 37.3degrees won't be able to access the campus.
Campus gates facing high traffic such as the Main Gate, South Gate and North Gate are equipped with a temporary tent, an automatic camera thermometer, and secured by security guards. Social distancing is physically marked on the ground by yellow dividing lines.
Each entrance is equipped with bottles of hand sanitiser, masks, protection suits, disposable gloves, protection goggles, thermometer, and other disinfection supplies.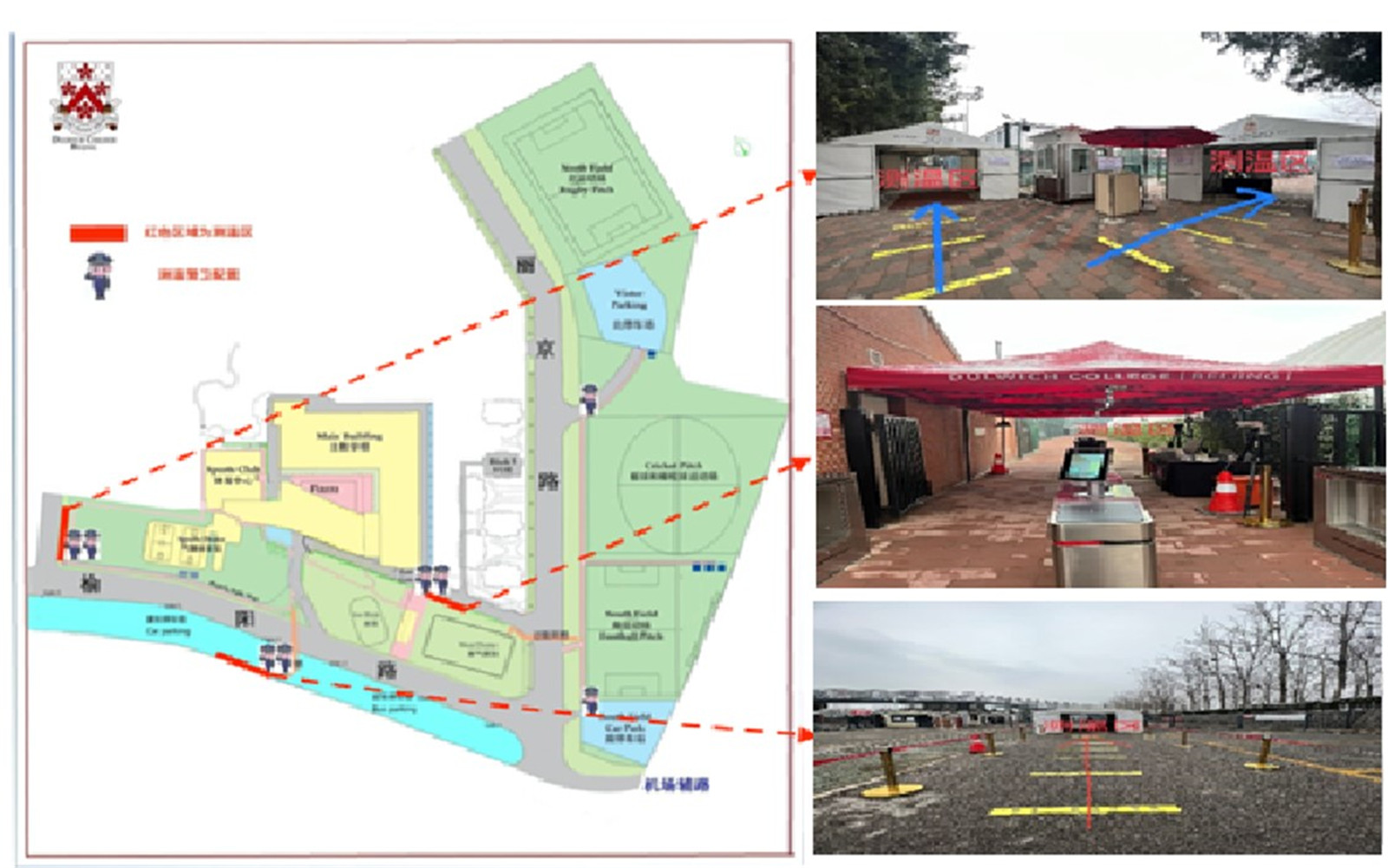 Outdoor disinfection
The surroundings of the teaching buildings are disinfected twice a day, including the garbage room.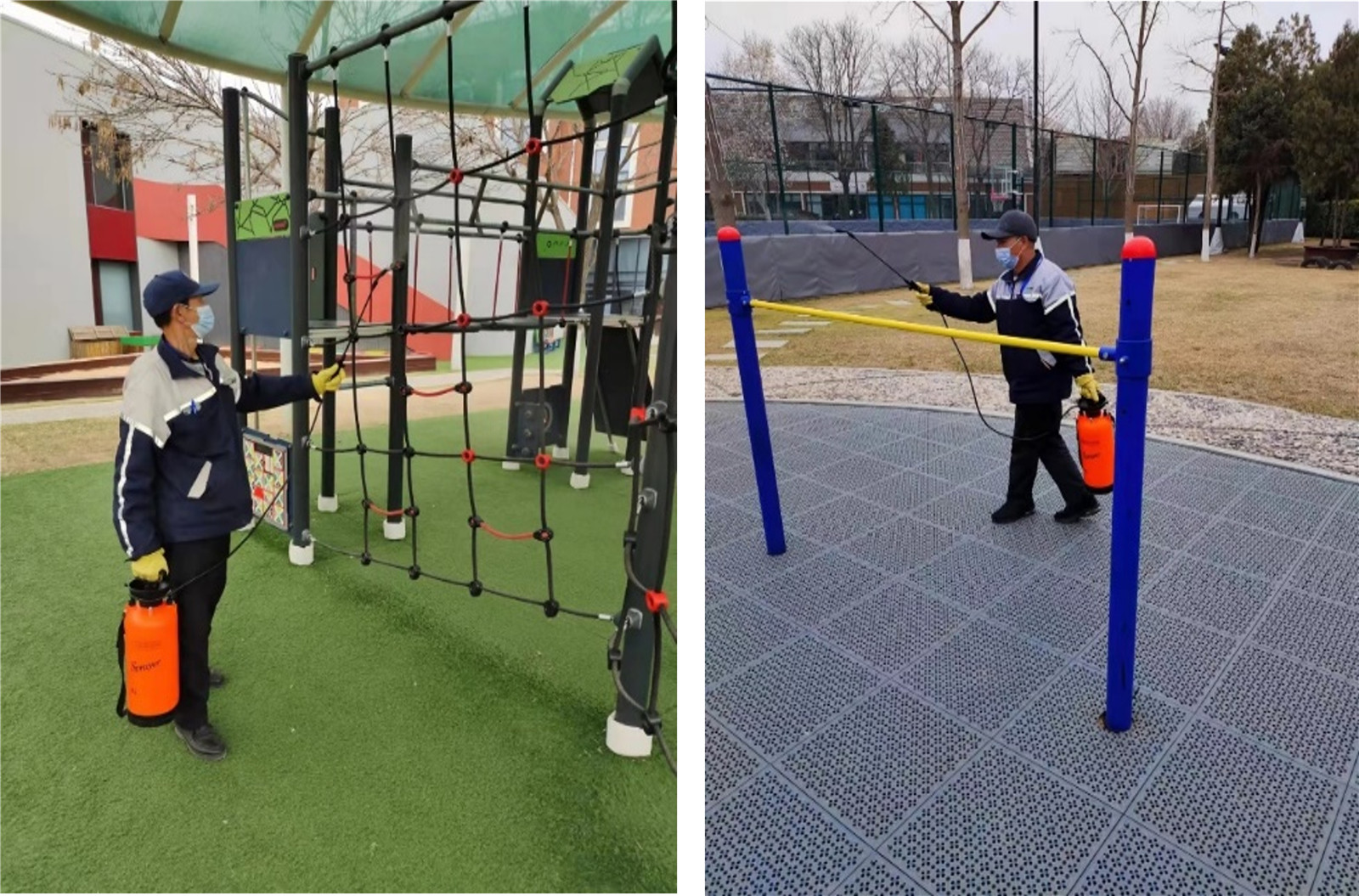 Indoor disinfection
Cleaning staff wash hands, wear gloves and masks before cleaning and sanitising designated areas with disinfecting solutions.
School key areas are radiated by UV light every day (1 hour/time)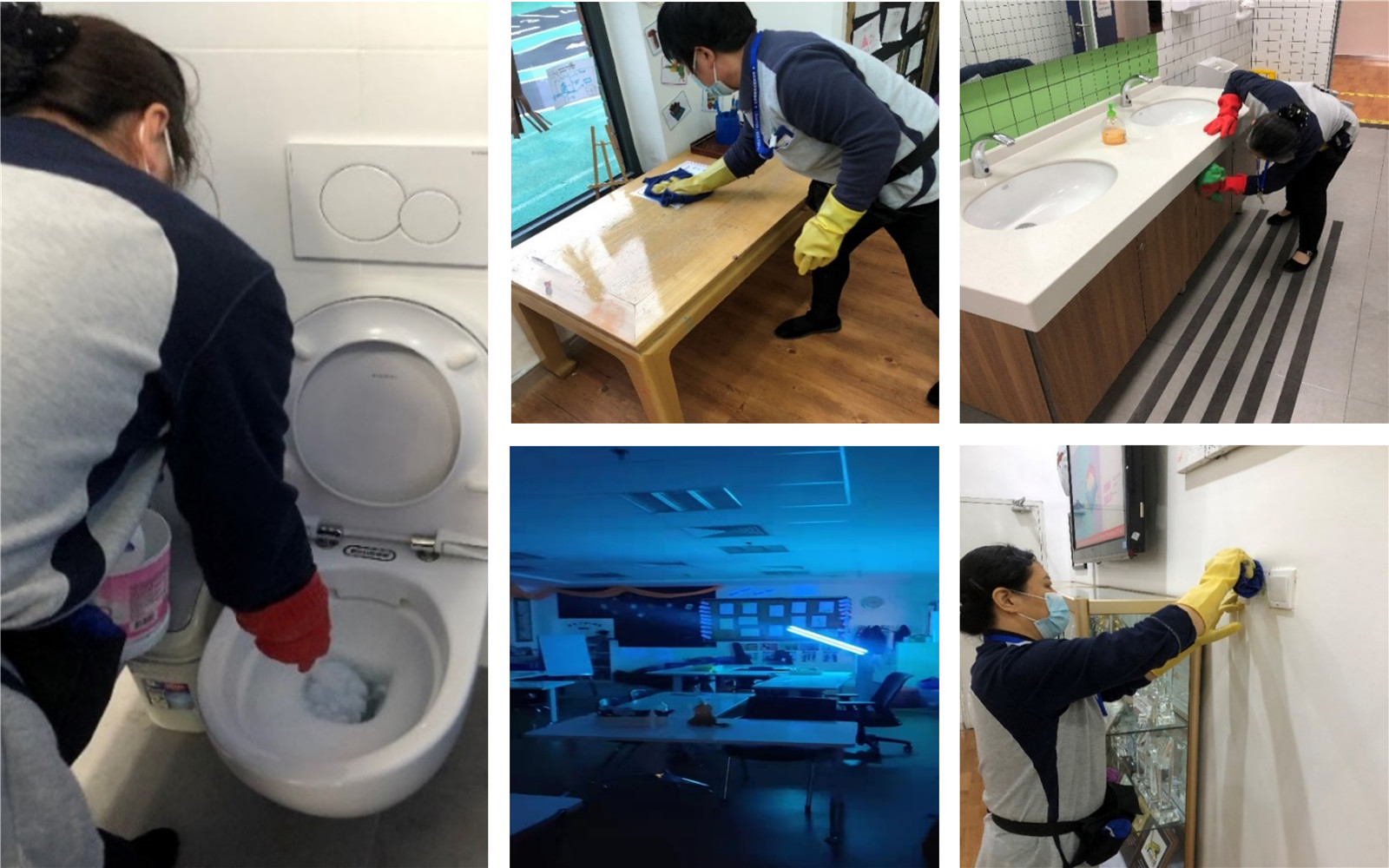 School entrance booths disinfection
All visitors are requested to register their body temperature. Courier items are sanitised upon arriving.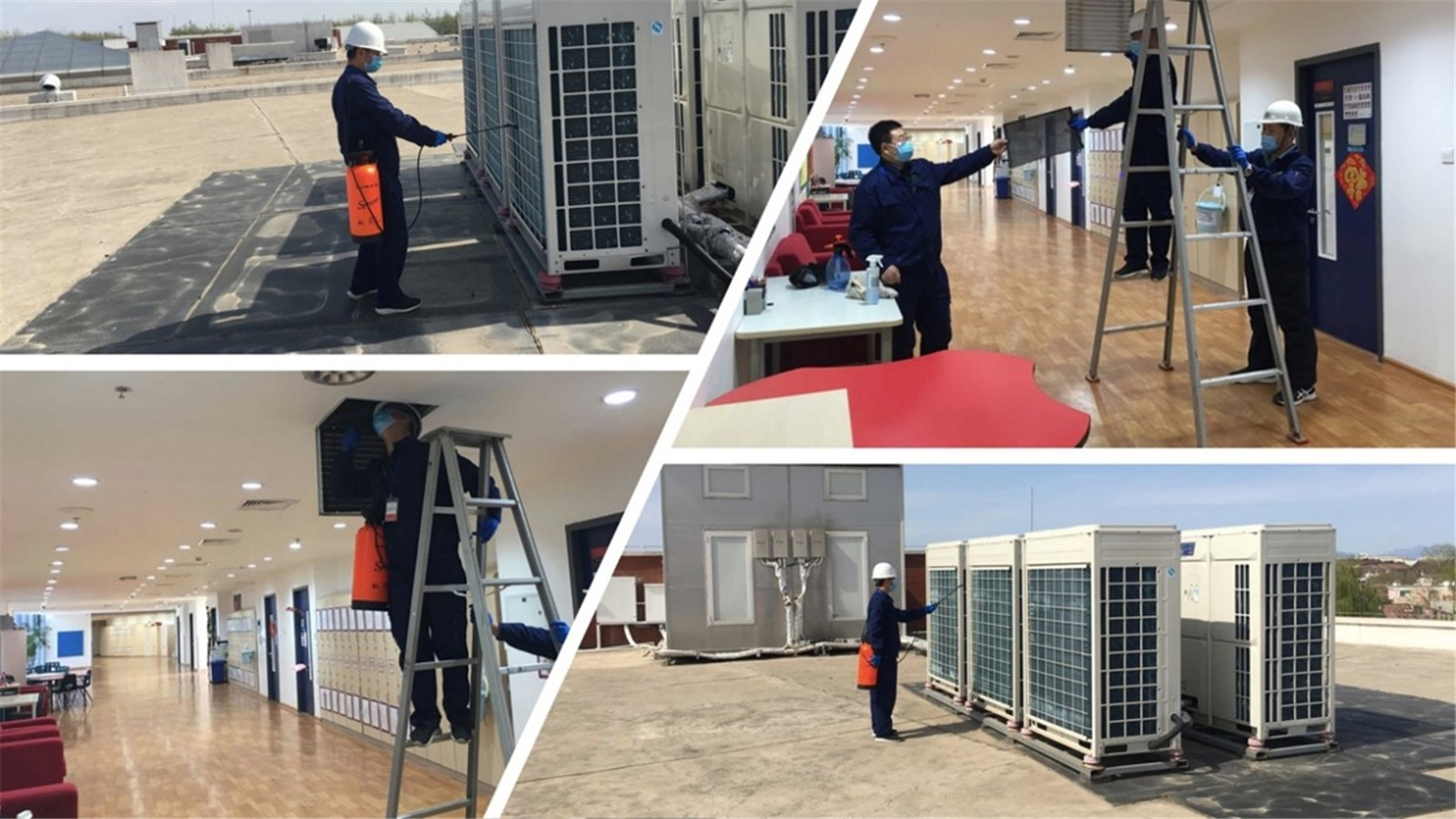 Epidemic prevention material equipment
The school is fully equipped with masks, hand sanitisers, electronic thermometers, 75% alcohol, watering cans, ultraviolet lamps, camera infrared thermometers, emergency tents and other disinfection items. Designated staff will manage the stock and allocation to meet school needs.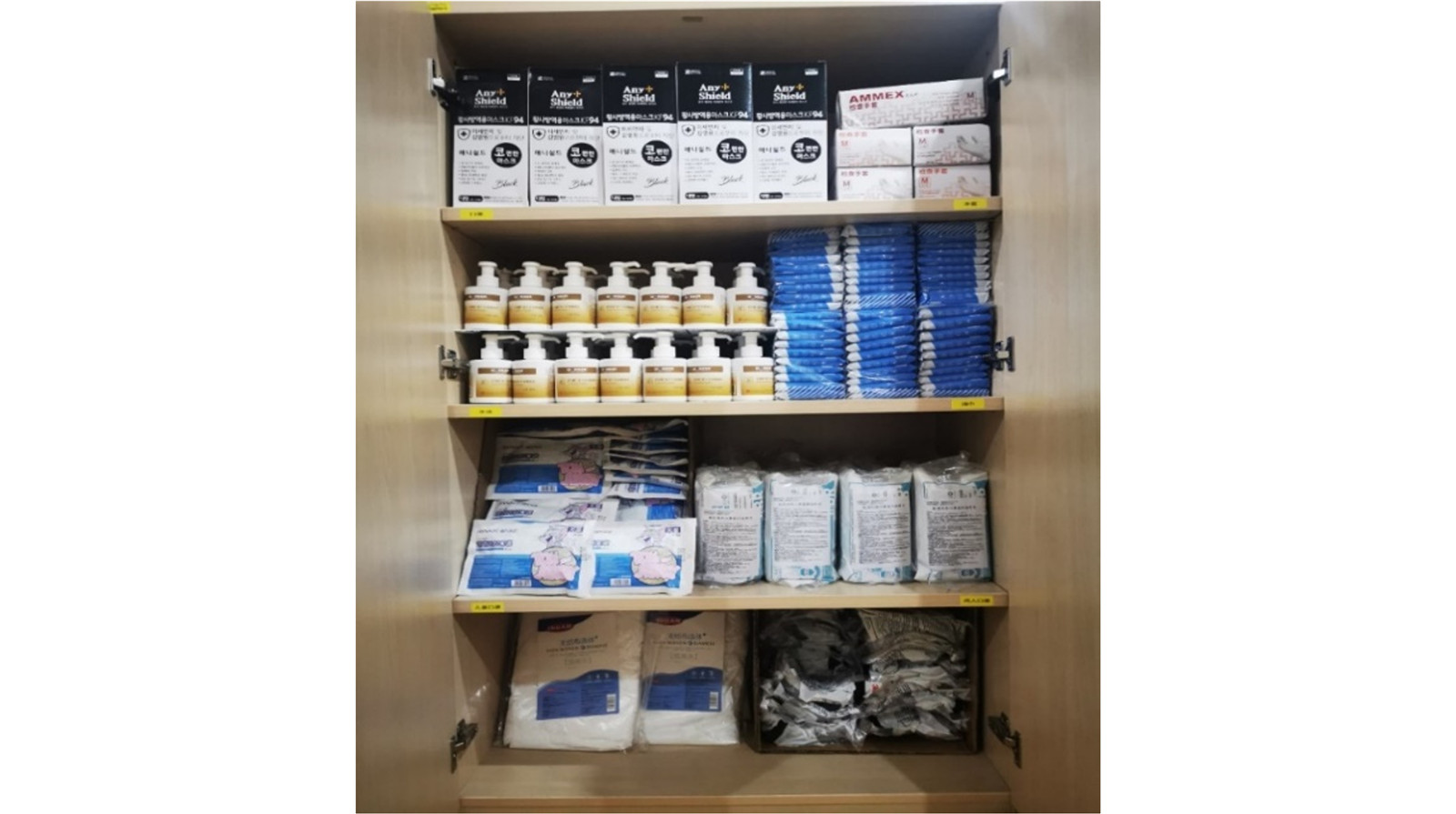 School bus disinfection
School buses are disinfected thoroughly daily. Temperature measurements and masks are required when taking school buses. Anyone with symptoms will be taken care of according to standard procedures, and the exposed areas will be disinfected thoroughly.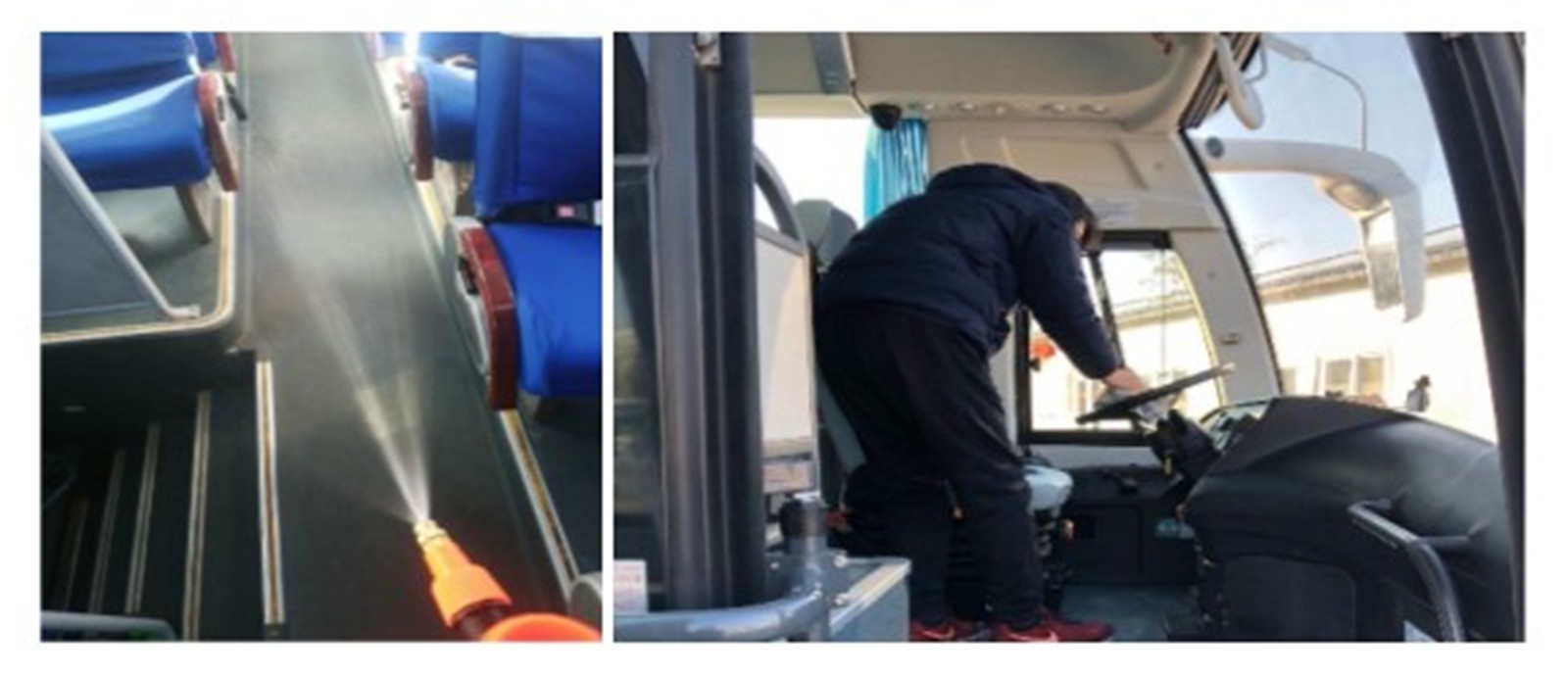 Canteen disinfection
Canteen staff showing any symptoms must stop working and go to the closest hospital for medical advice. They won't be allowed to work until they are cleared. The exposed areas and items will be disinfected thoroughly. All canteen staff are required to wear hair caps, gloves and masks. Windows are open for ventilation no less than 3 times a day, 20∽30 minutes each time. Canteen key areas are UV-radiated for disinfection daily. Before and after meals, the canteen area, kitchen utensils and tableware are thoroughly disinfected with standard disinfectant.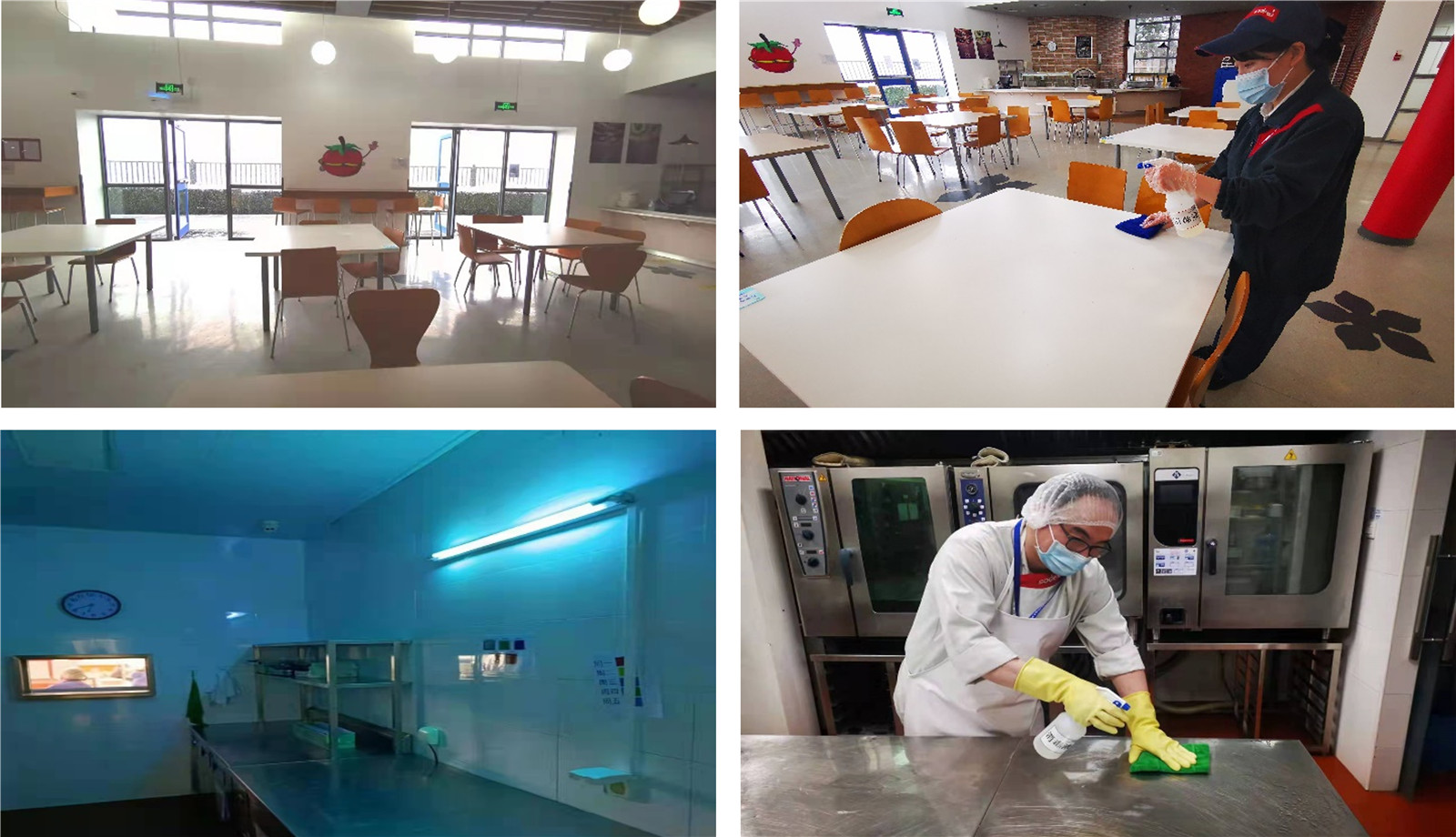 On-campus promotion for a Covid-safe environment