The IB & DCB: How Shared Values Guide Student Success
The Class of 2020 deserve a major round of applause. Not only did they weather the extreme uncertainties of learning – and graduating – during a global pandemic, but they did so with aplomb. Driven by a positive and ready-to-go attitude, they quickly adapted to the new normal and went on to achieve DCB's stellar IB results.
It's a beautiful example of the resilience and responsibility that both DCB and the IB value, and it represents a new peak in DCB's performance in the programme. Moreover, this particular period has also fortified the relationship between DCB and the IB. When the COVID-19 outbreak hit in late January, DCB maintained close communications with the IB, to inform them of the on-the-ground situation in China as well as DCB's specific challenges. Such a cooperation, in addition to DCB's stellar diploma results, reflect the IB's significant level of trust in DCB as well as its full recognition of the school as a world-class educational institution.
"What this year highlights more than anything is the importance of school culture," says Kieran Burgess, IB Diploma Programme Coordinator at DCB. "This year's IB results have truly recognised and reinforced the DCB culture."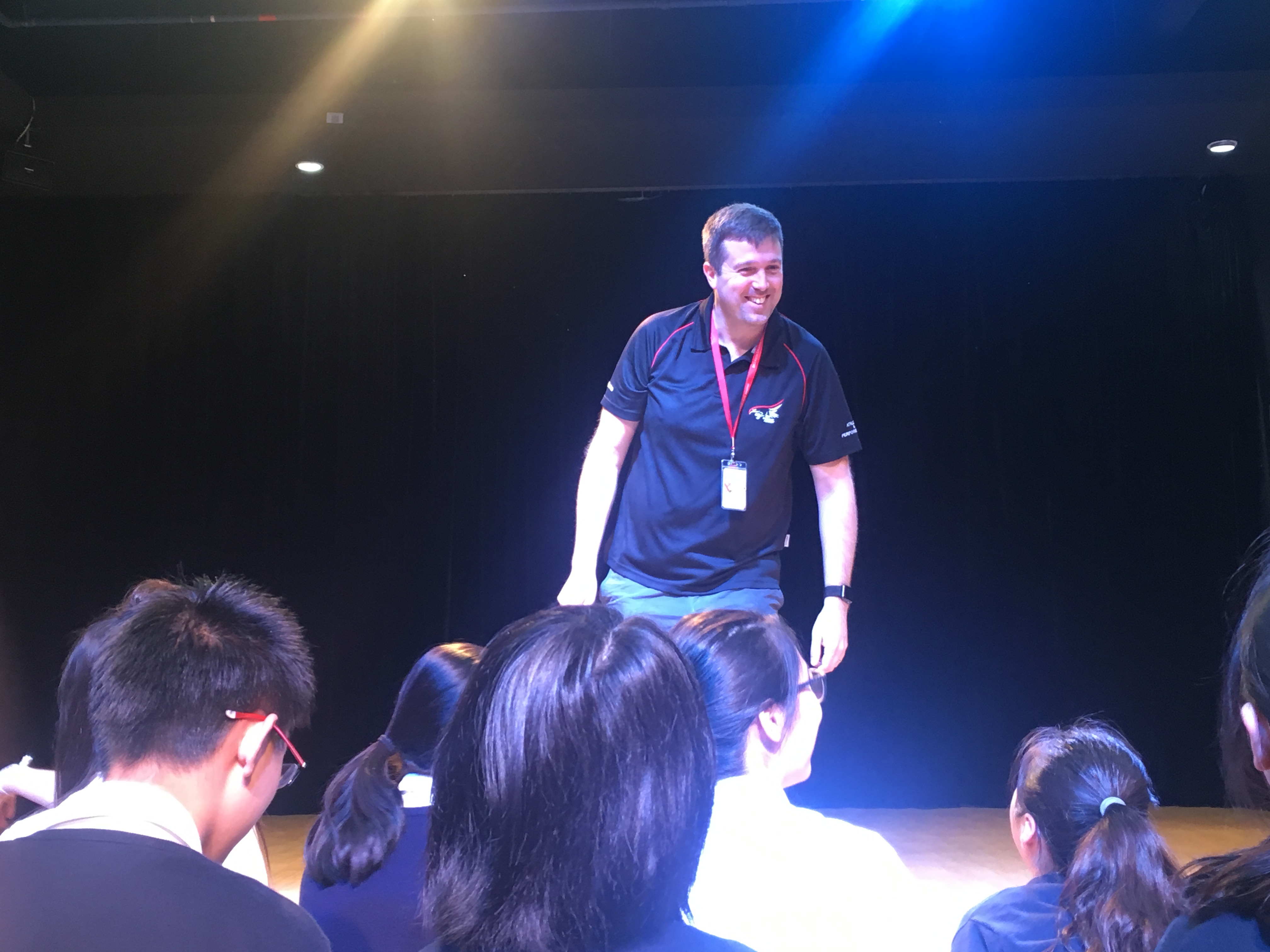 Two Aligned Philosophies of Education
DCB's relationship with the IB stretches back to 2006, one year after the school opened its Beijing campus in Shunyi. In embracing the IB Diploma Programme, DCB has made it a cornerstone in its Senior School curriculum due to the shared vision and corresponding values.
As Kieran explains, success in the IB Diploma Programme isn't just about test-taking and rote memorisation. It rewards students who nurture themselves as whole human beings, and Creativity, Activity, Service (CAS) is one such example. To receive the diploma, students must participate in the CAS program, which encourages them to take a break from the textbook and engage in activities that make them a more active, creative, and socially responsible human being.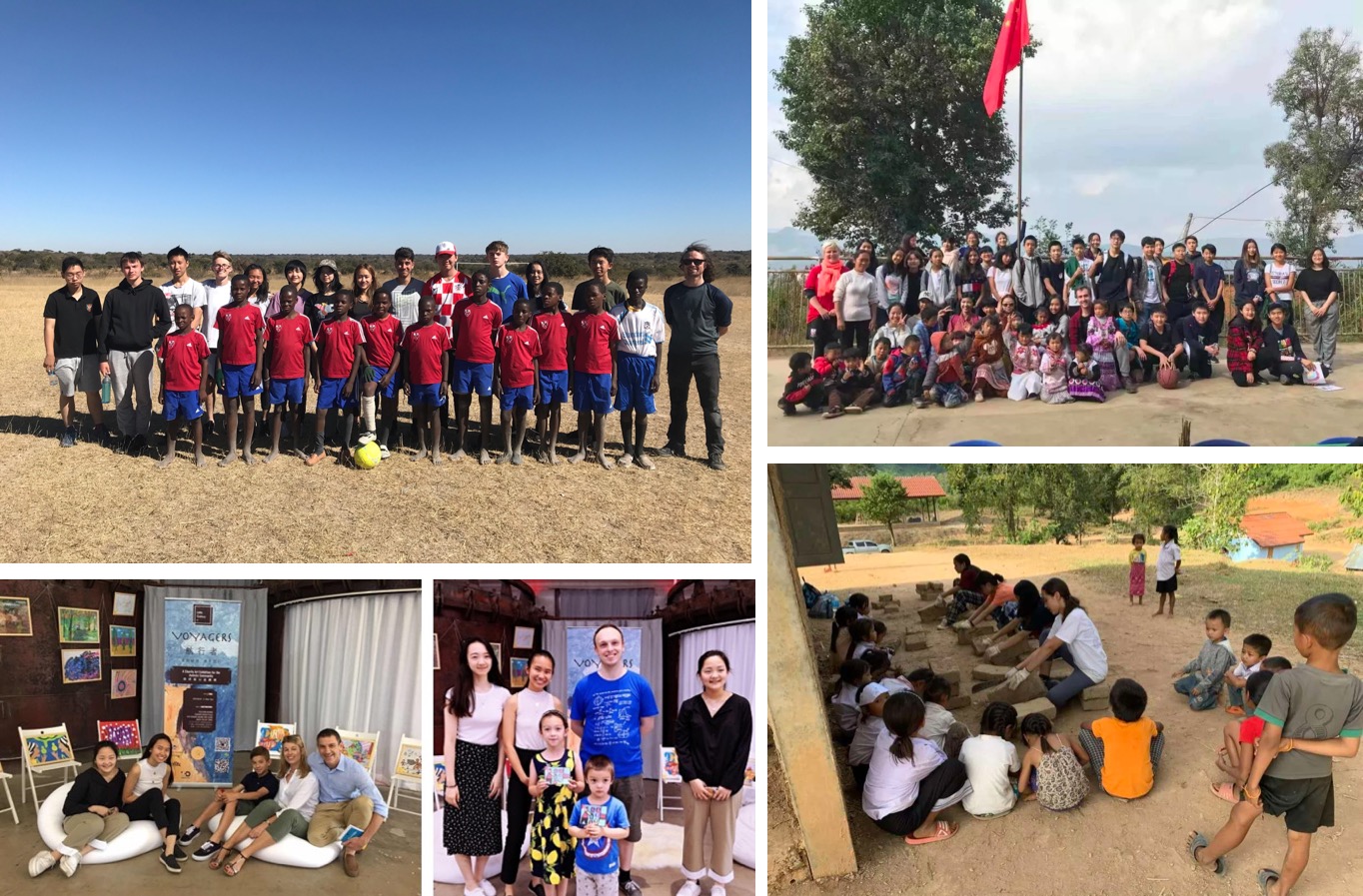 This notion of balance extends to teacher recruitment as well. When it comes to hiring teachers, DCB looks for candidates that encapsulate the spirit of balance and understand the importance of inspiring critical thinking, reflection, and independence. Not only is this instrumental to success in the IB, but it is essential to success in life.
"My time at DCB may be seen as a pebble on my winded journey, but, in truth, I consider it a stepping stone into the future," says Maelle L, a graduate of the Class of 2020. "I would like to thank all of my IB teachers for their support and patience. Their passion for their subjects was contagious, and I will treasure everything I learned as an undergraduate at SciencesPo. I now leave DCB with a diploma, full of hope for the future."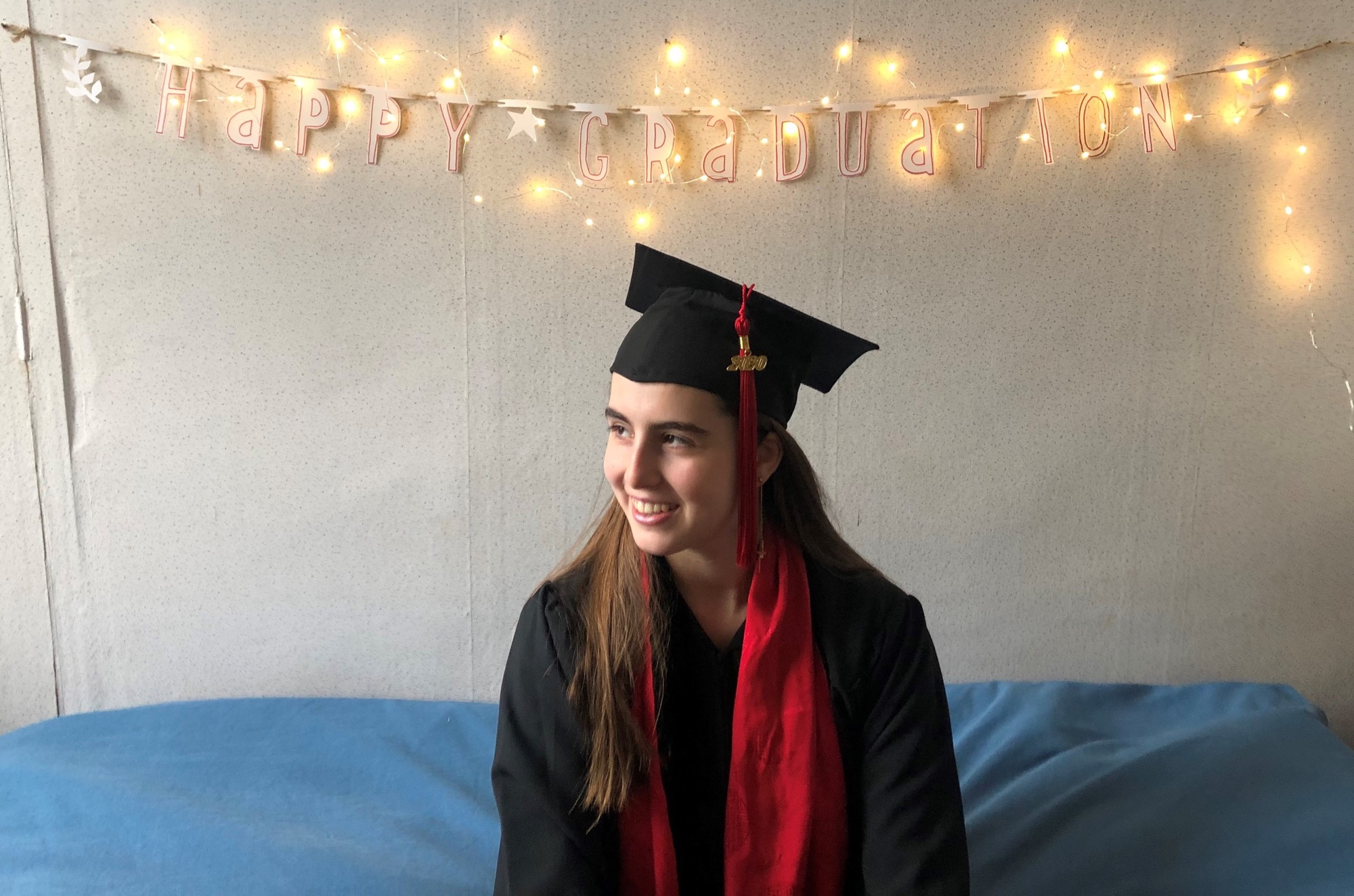 "The IB philosophy is very much entwined in the DCB philosophy, and that's why we're an IB school," emphasises Kieran. "What we believe in and value here at Dulwich, in terms of integrity, respect, and compassion, are very much IB values as well. We're a natural fit."
Othneil G, a graduate of the Class of 2020, agrees. "DCB's real strengths are cultivating and fostering passion. You only go to school once and, at DCB, you have the rare ability to try things. So that's what Dulwich, family, friends, and teachers, all included, have helped me do: turn things I try into things I do."
DCB Students Reach New Heights in IB Results

As the pandemic swept the world, it quickly became evident that this year would be like no other in history. While teaching swiftly pivoted online, the monumental challenge of holding in-person IB exams soon reached its inevitable conclusion. The IB made the decision to cancel exams, relieving pressure for families stuck in different countries but sparking questions as to how the final grades would be calculated.
During this time, Kieran and the teachers worked to "steady the ship" and instil calm and confidence in their in-depth knowledge of the IB and their processes. The final score was ultimately calculated based on teacher's predicted grades, marks for completed coursework, and historical data from the school. In this topsy-turvy year, the Year 13 students achieved outstanding IB results, with 29 students scoring over 40 points and 3 receiving a perfect 45. Overall, DCB students achieved an average of 37.2 points out of 45, easily topping the global average of 29.9.
"Our teachers know the IB standards very well and have been historically very accurate," notes Kieran. "Since the IB has seen that we've been accurate in the past – more accurate than the world average – they upheld our predicted grades in far more cases this year than ever before."
Preparations for the New School Year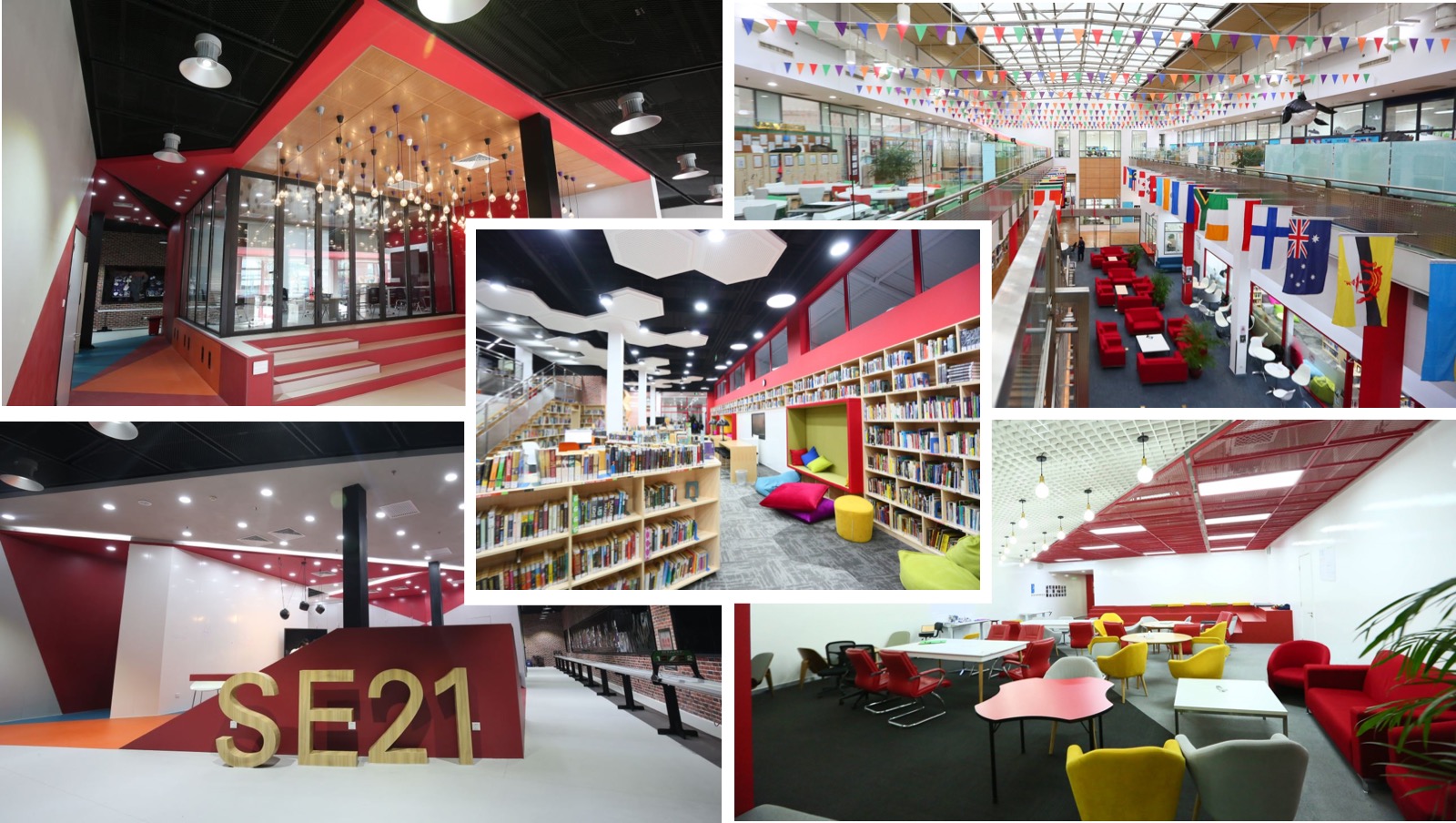 With August upon us, Kieran, along with the rest of DCB teachers and staff, have been busy preparing for the upcoming school year. Given that several families and students remain abroad, online learning will remain an important element for the foreseeable future.
"Our online learning offering is genuinely considered world leading," says Kieran. "The IB themselves chose to spotlight us, out of all IB schools in the world, in their global magazine as an example of how well we responded to the shutdowns. Other schools in China have looked to us to follow our online learning practice, and our creative approach to onsite and online learning has been recognised in inspections that have taken place on campus."
Moreover, Kieran expects to maintain the close communications that have sprouted up with parents over Zoom and other digital platforms. While DCB has always enjoyed a healthy rapport with parents, the frequency was bumped up to overcome the physical distance and ensure that parents and students alike had the opportunity to ask questions and provide valuable feedback.
"The bottom line is that we are here for you and ready for the year ahead, whether you are in Beijing or not," maintains Kieran. "DCB continues to influence IB decision-making to ensure the expectations for online learners are realistic. We know that you will grow as an IB learner here with teachers who know you, better than anywhere else."