DCB's new playground for Junior School students!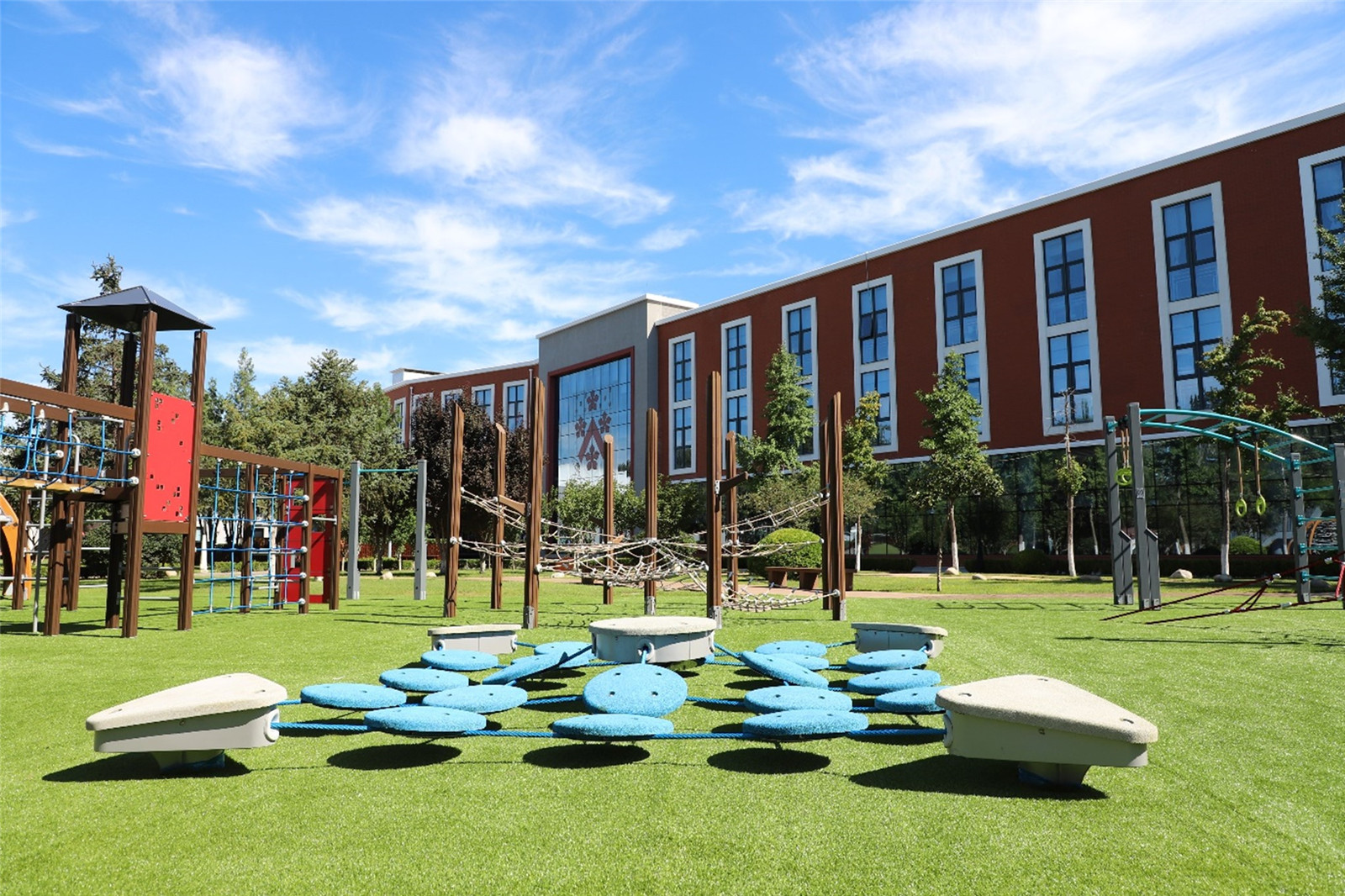 Surfy toy, Activity Centre, Fairy Circus and Fitness Monkey Bars
Renovations are a part of the summertime tradition at Dulwich College Beijing.
This year, during renovations and school cleaning, the Junior School got a new playground. It has all the signature benefits of an international education at DCB: Quality, health, safety, and supportive of learning through hands-on experiences and social interaction.
Aligning with Dulwich College Beijing values like respect, open-mindedness, confidence and responsibility, Junior School Student Council leaders were empowered to make the final decision about what playground to install on campus. Out of four options, the JS Student Council decided on the playground you see here. This is an example of student agency in action.
Imported from overseas, the new playground is in front of the main building at Dulwich College Beijing. The play equipment includes an Activity Centre, Play Planetarium, Fitness Pull-up Bar, Surfy, Fairy Circus, Pyramid Net, a Seesaw and Fitness Monkey Bars.
Junior School
Junior School goes from Year 3 to 6 (ages 7 to 11). We provide a balanced academic challenge that enables students to realise their unique potential in a supportive environment.
Read More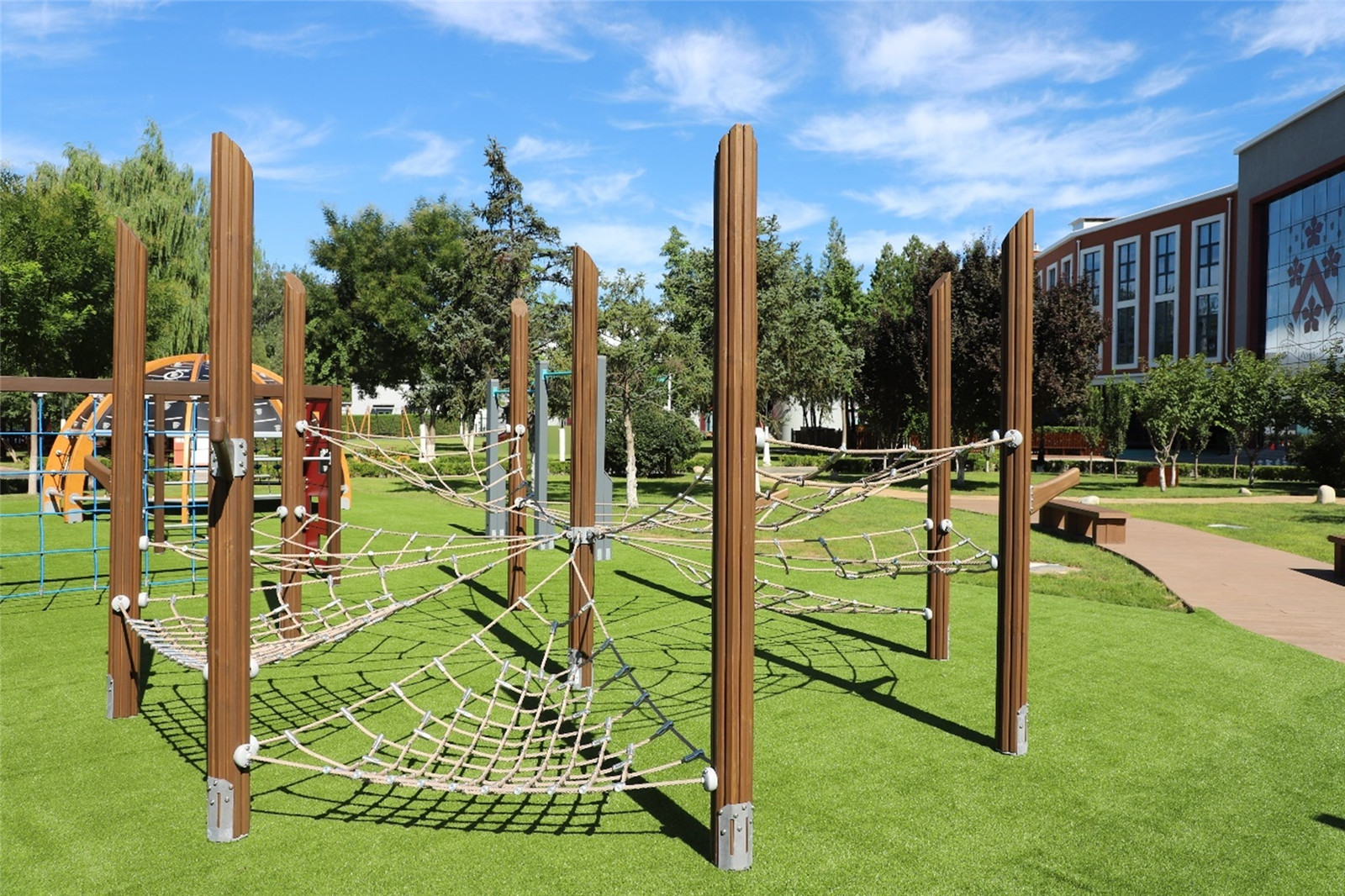 Fairy Circus
Safe
The play equipment includes several features to make it safe for Junior School students. These include 13.5 cm deep rubber mats around all play equipment, safety signs around the building and on the equipment as well as design features like smooth edges, gradual inclines, bright colours, soft materials and so on. Children will love playing on the activity centre and other equipment and if they fall, they are protected by soft and bouncy rubber.
In addition to these safety features, the play sets have also been manufactured according to strict, globally recognized safety standards. All the play equipment has met at least one safety standard, including British and European Standard EN 1176 and EN 16630. The first standard refers to playground equipment and surface areas, and requires, for example, that manufacturers and suppliers design play equipment so it "addresses the risk of falls, lacerations and entrapment." The second standard has manufacturing, installation, inspection and maintenance requirements for outdoor fitness equipment.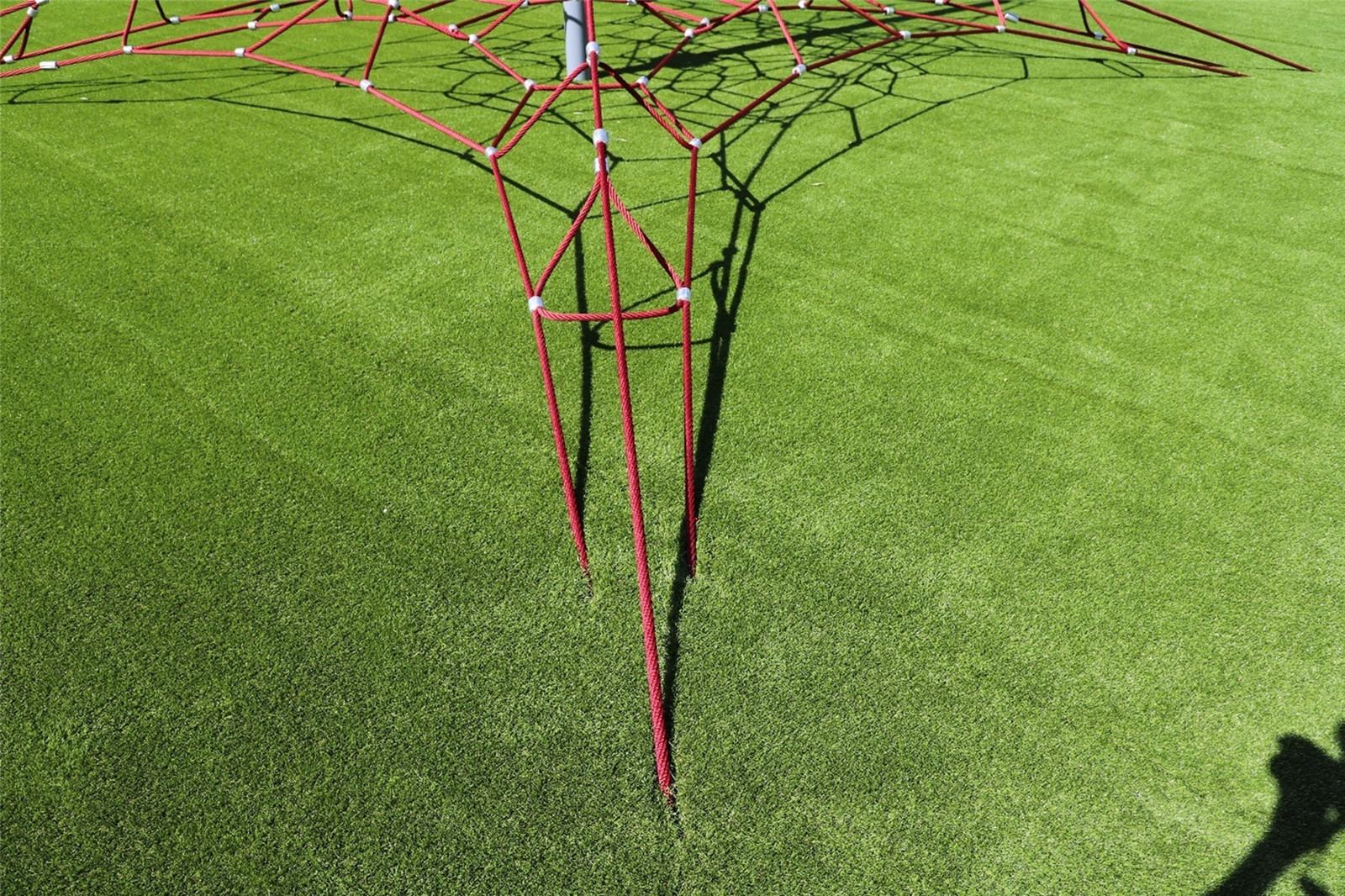 Close up of Pyramid Net
Fun
Junior School children are sure to enjoy playing on the new playground. The diversity and quality of play equipment will keep them engaged and active when on their breaks. It can also help them be more focused and prepared for academic study. During recess, they also can socialize, connect and play with their friends.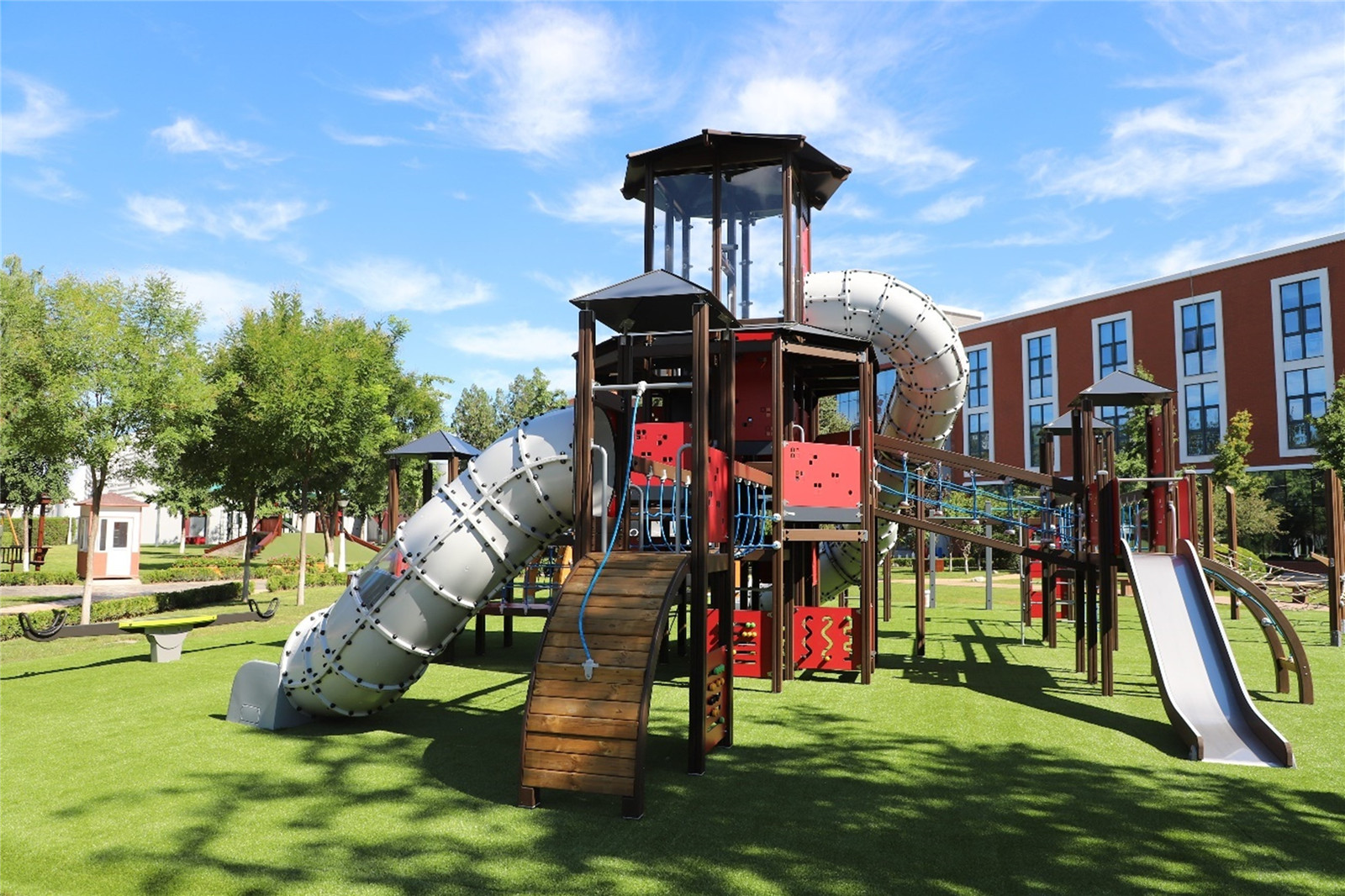 Activity Centre
Healthy
Junior School students will get plenty of exercise on the new playground. They can climb, swing, slide, look-out, sit, lift, hop, roll, crawl, balance and jump. DCB students will improve their gross and fine motor skills, enabling them to do more things with their bodies, more easily and with greater self-discipline. Moving on and around the play equipment with other students will also support their social, emotional and mental health.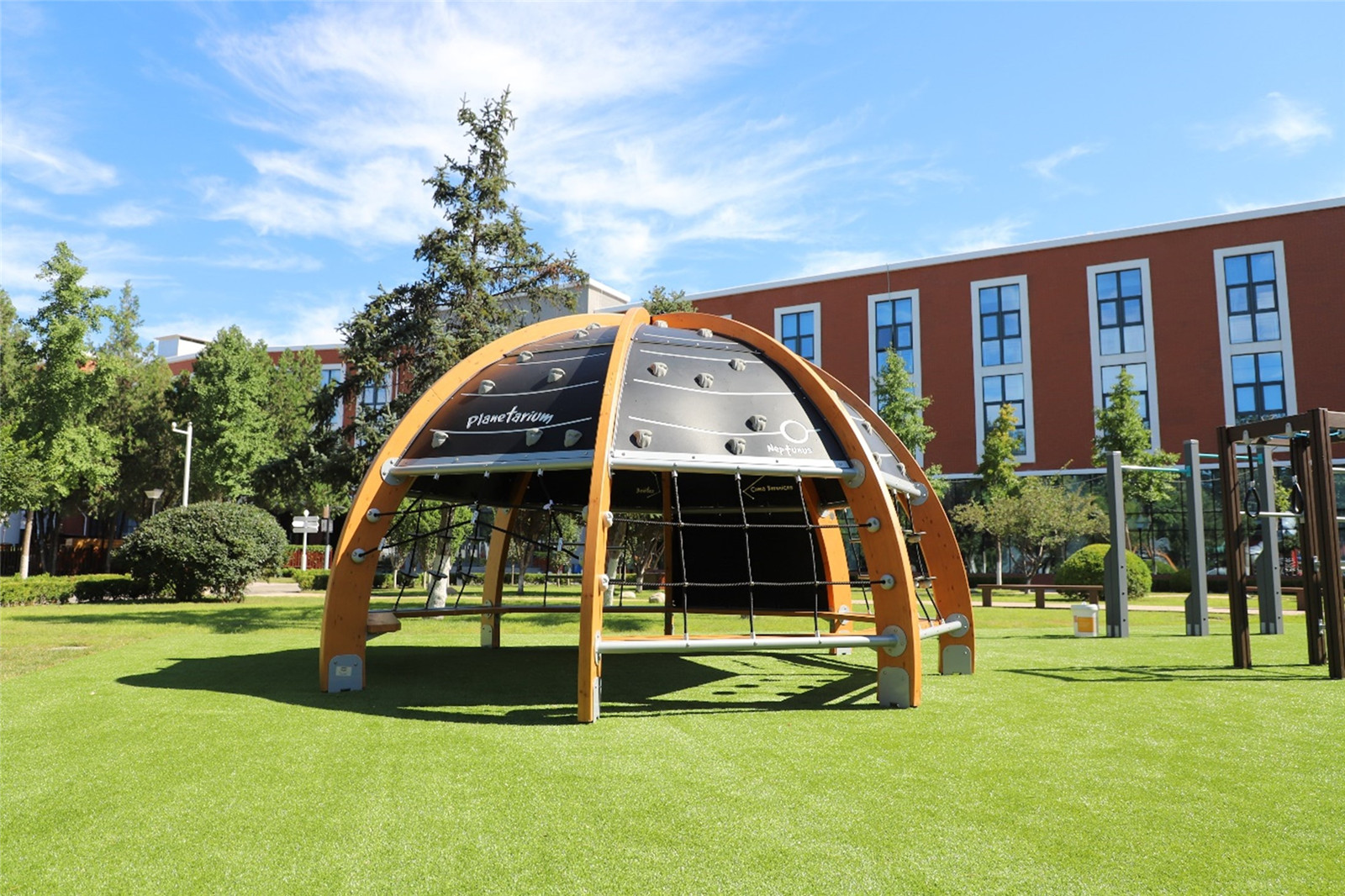 Play Planetarium
Quality
The play set has been made by an award-winning Finnish company called Lappset, who specializes in play equipment. Lappset's playground meets the high standards that Dulwich College Beijing is known for. The play sets meet the international requirements of ISO9001 for product quality, and ISO14001 for production-level environmental management. Finally, all these new play sets have been independently tested by TUV to ensure that they meet said safety standards.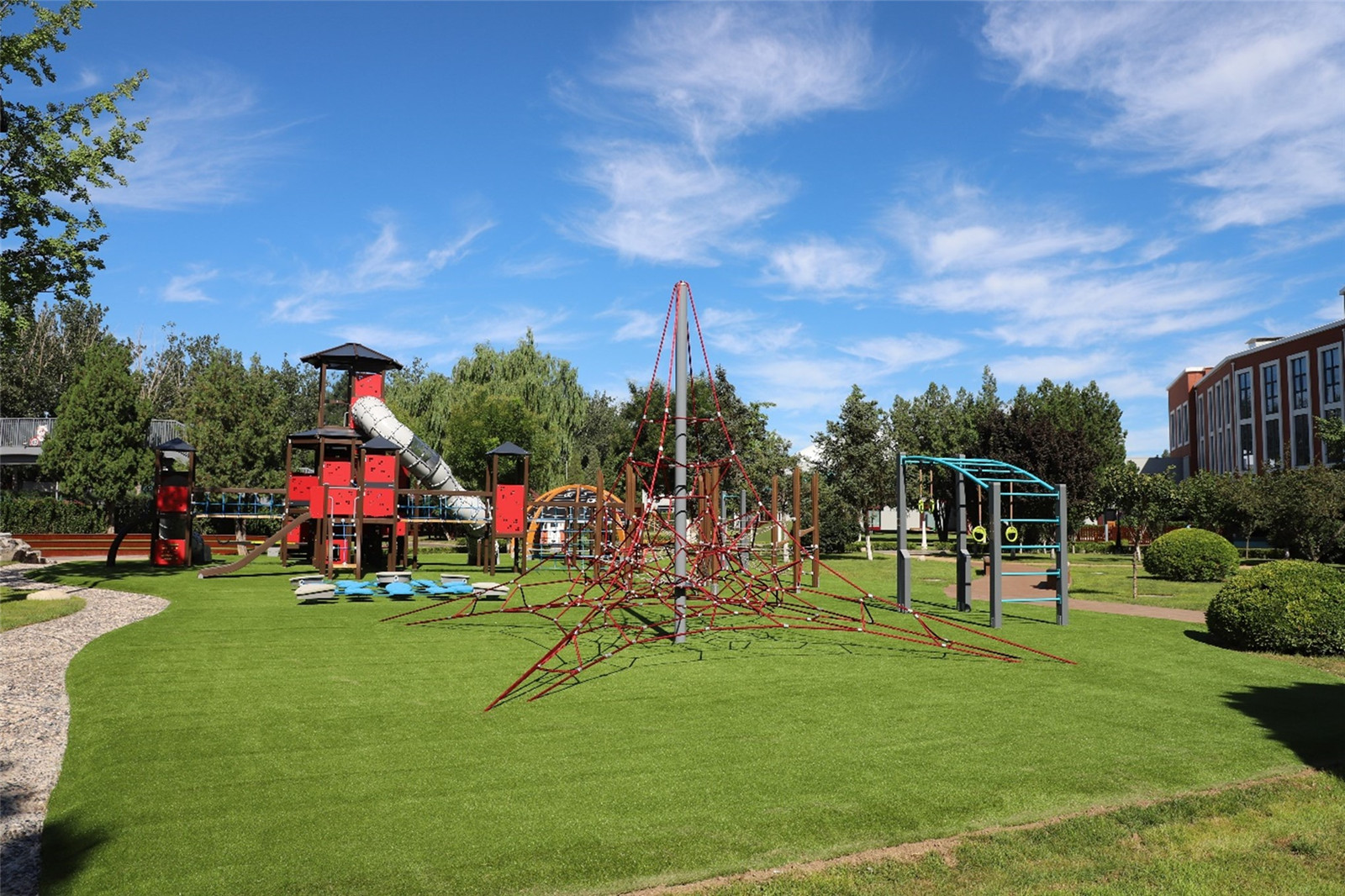 New Junior School playground at Dulwich College Beijing
Upcoming: New Reception playground
The eagerly awaited Reception playground has recently been built and it's ready to play on.
Stay tuned for more details!
Reference
United Nations, The Sustainable Development Goals Report 2022, — SDG Indicators (un.org).