Tuning in to Talent: DCB's Junior School Springs into Music!
Tuning in to Talent: DCB's Junior School Springs into Music!

There's music in the air at DCB! On Tuesday, 16 May the Music Department presented their annual Junior School Sounds of Spring program in person for the first time since 2019. As our situation has returned to normal this year as COVID protocols have been removed, we have had many special moments with our music events and Sounds of Spring was no different. This year was the first year that any child in Junior School has ever participated in a Sounds of Spring concert with a live audience, so it was a truly special occasion for the audience members and performers alike!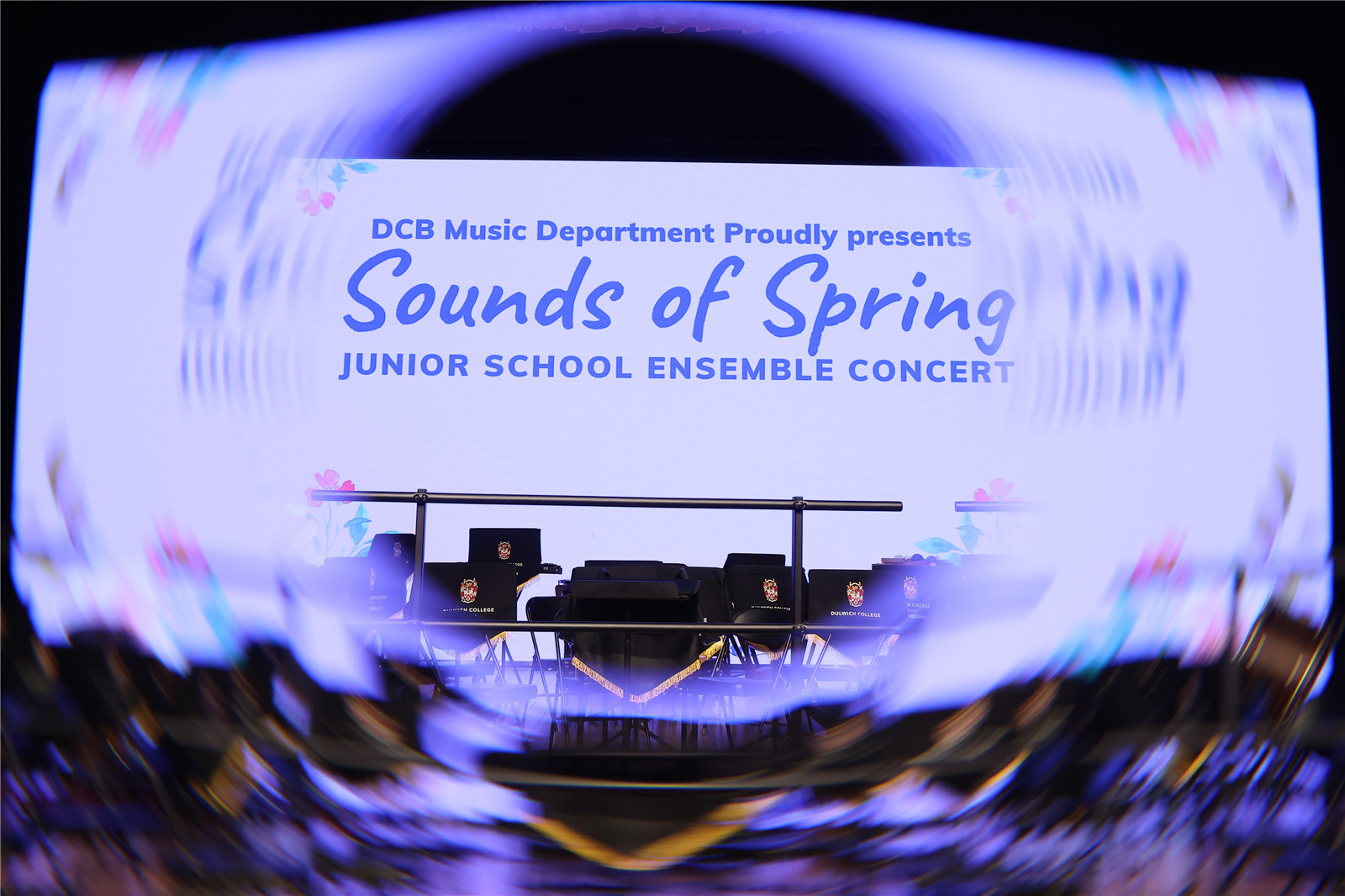 The concert featured over 120 musicians performing in five different ensembles with many children participating in more than one ensemble. Ensembles performed music in a variety of styles with influences from all over the world. Performances were full of energy and were well-received by a nearly full Wodehouse Theatre!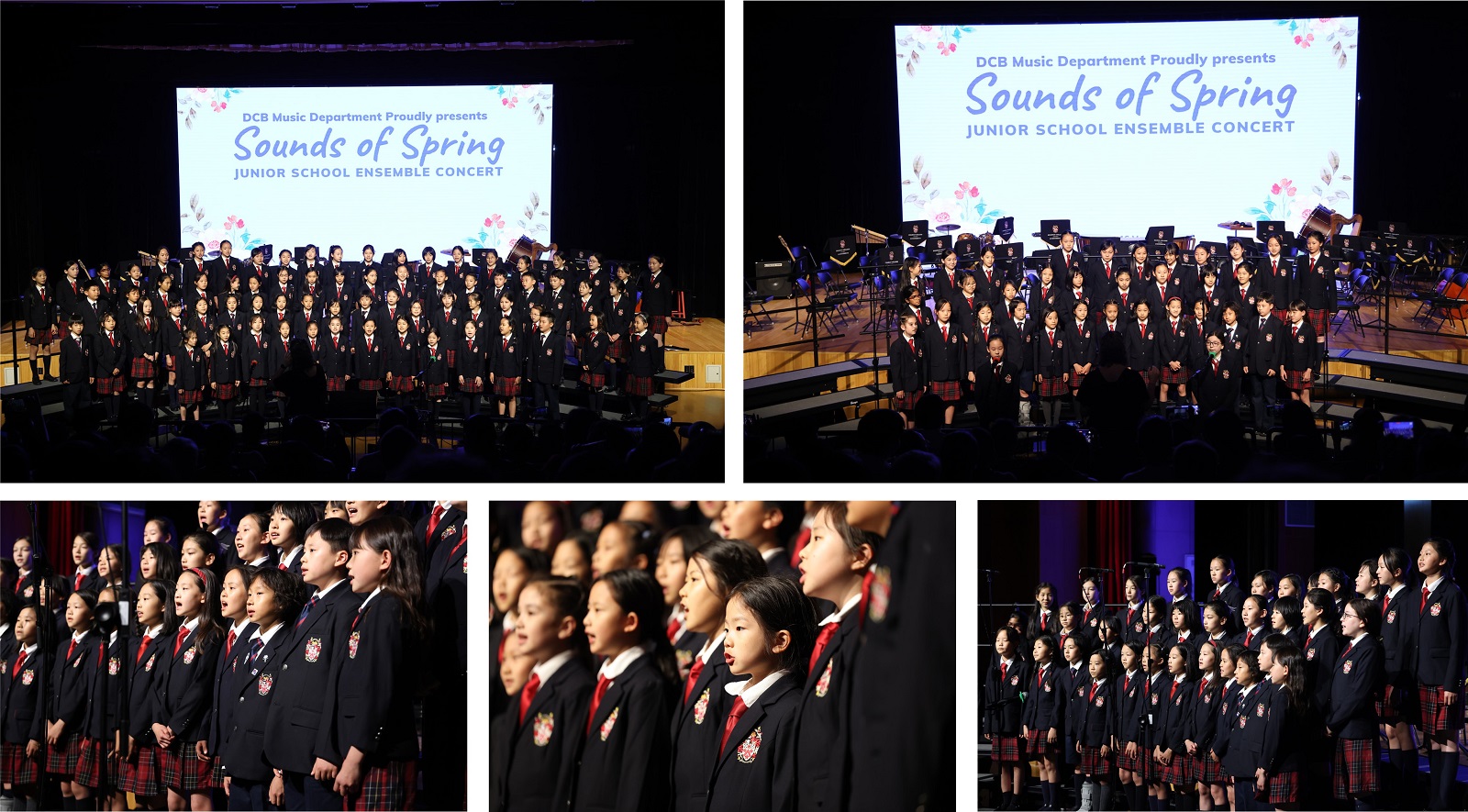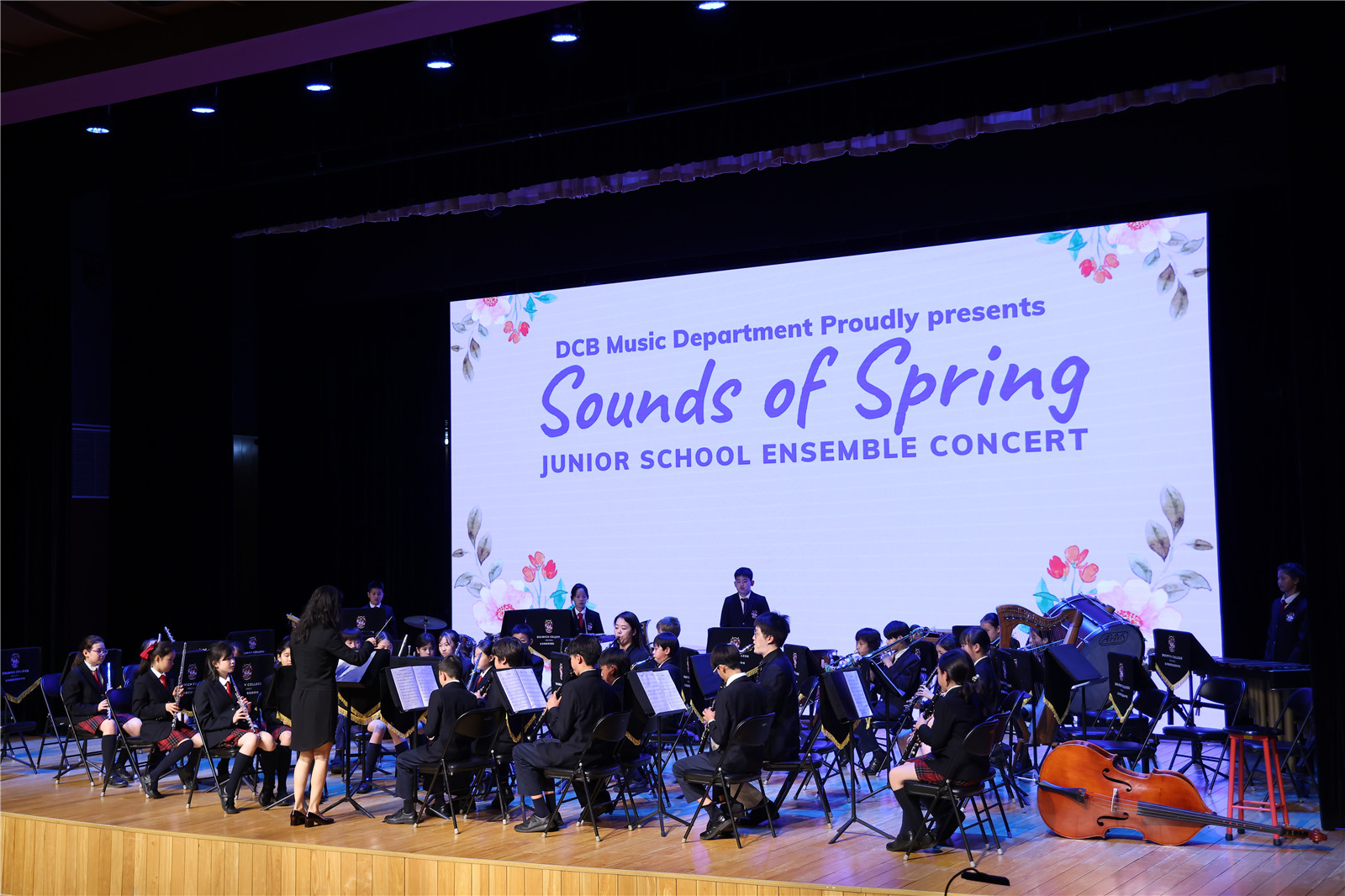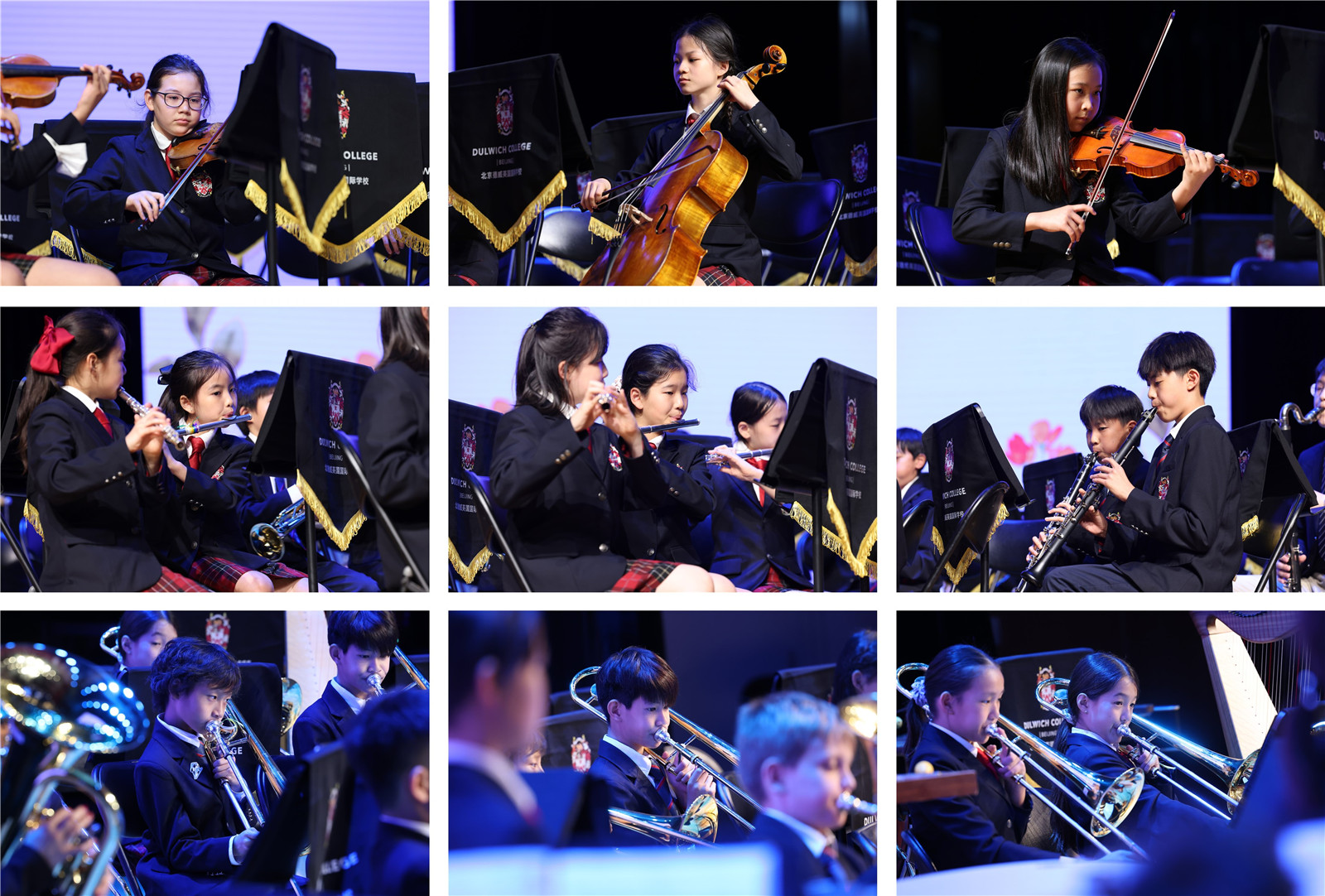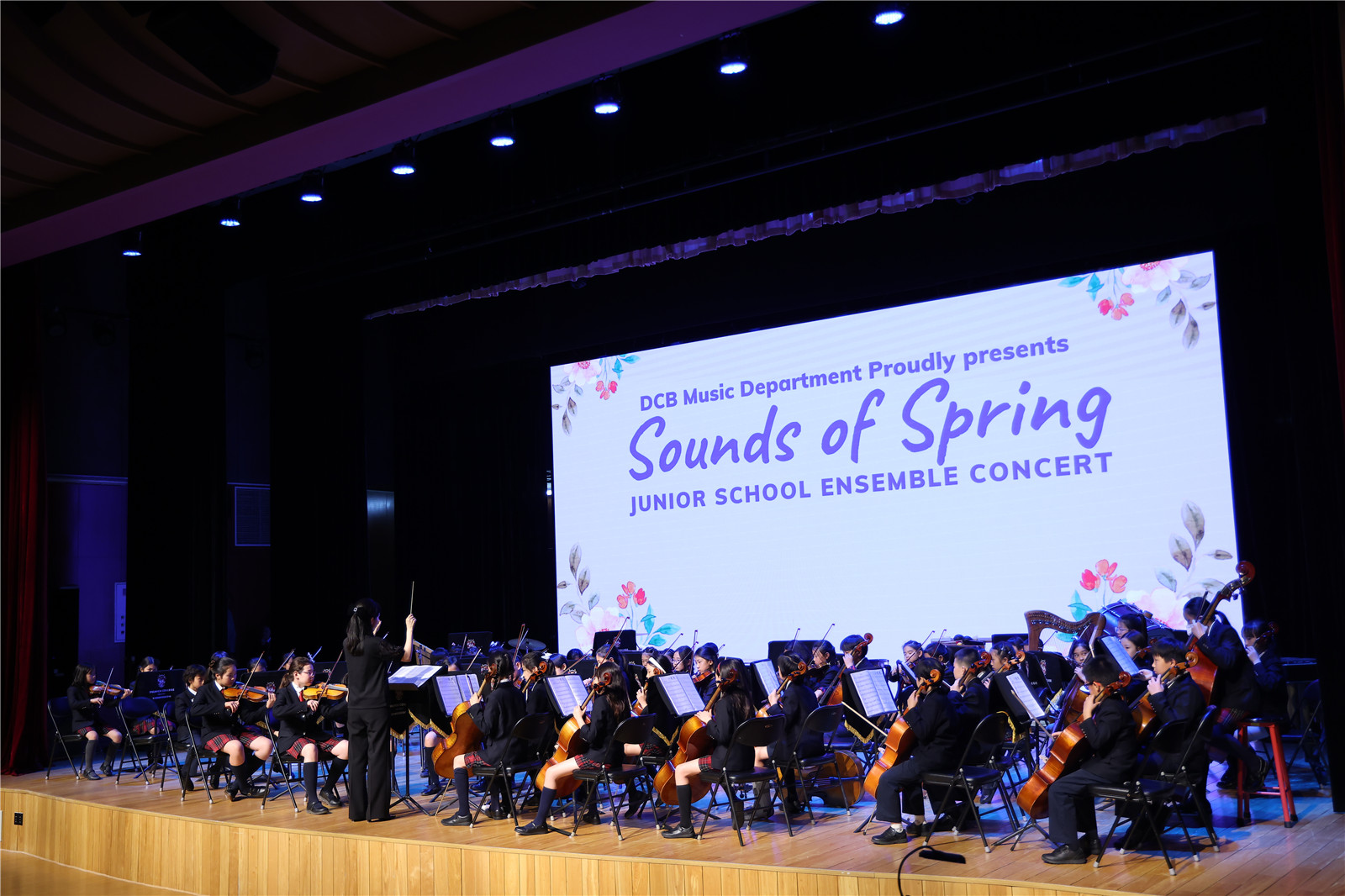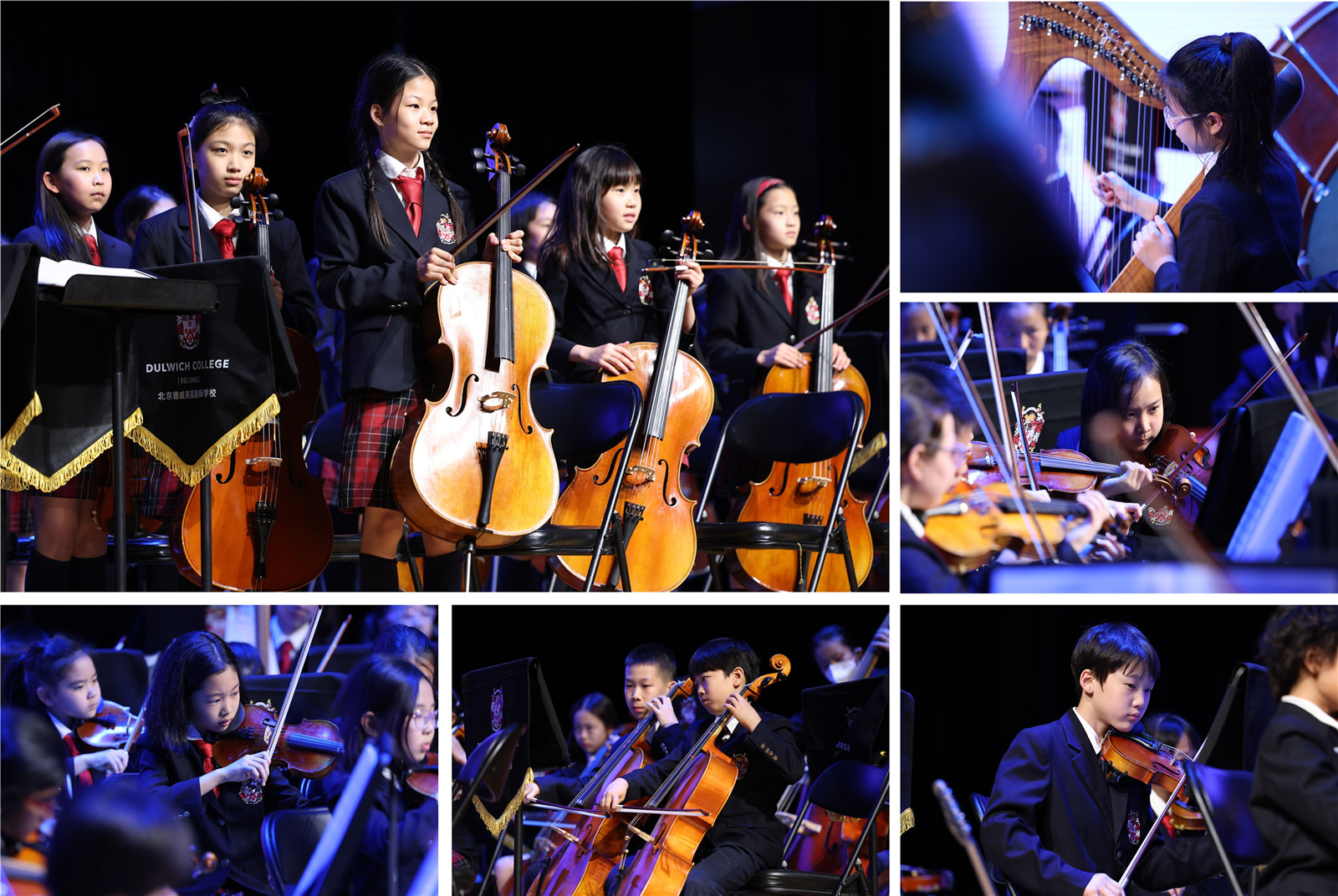 Four of the performing ensembles were Junior School staples. Junior Choir was directed by Ms. Shauna McFaul and Mrs. Paola Conte, accompanied by Mrs. Jing Vanachter. Honours Choir was led by Ms. McFaul and accompanied by Mrs. Shudan Carey, featuring a student arranged piece with additional components composed by Year 6's Emma Y and another piece featuring solos by Eva K and Isabella X. Junior Band performed under the leadership of Ms. McFaul, Mrs. Conte and Mr. Yifan Li. Junior Strings dazzled the crowd under the baton of Ms. McFaul, Mrs. Li Nolan and Ms. Janice Jin. This concert featured a debut performance by the Junior School String Quintet, a product of Ms. Jin's leadership and hard work, which included five wonderful students from Year 6: Della H, Hannah S, Carla Q, Elfi S, and Eleanor W.
Thank you to all the children for their brilliant hard work and passion for music! We look forward to another wonderful year of music-making in the 2023-24 academic year.