Student Leaders Exchange Insights at Inaugural JS Student Leadership Conference
What does leadership mean to you?
On Friday 26 May 2023, a group of talented Junior School student leaders across the Education in Motion (EiM) network, including students from Dulwich College Beijing, answered this and more at the inaugural interschool Junior School Student Leadership Conference. Joining the online conference were student leaders from six other schools: Dulwich College Suzhou, Dulwich College Singapore, Dulwich College Seoul, Dehong Beijing, Dehong Shanghai and Dehong Xian. Representing DCB were four of our Year 6 students: Della H. (Dulwich Dudes Magazine), Annie S. (Model United Nations), Ceci H. (Student Council) and Jeanne W. (House Captain).
The day-long event was created, organised and overseen by DCB's very own Jett Brunet, Head of JS Student Leadership & Agency, and facilitated by experiential learning organisation Jump! Foundation. Participants were grouped with students from other EiM schools, which allowed them to share their own leadership journeys and discover which student leadership opportunities exist across our family of schools.

The event was inspired earlier in the school year during an EiM Collaboration Meeting when Junior School teachers discussed leadership opportunities for their students and thought it would be great if student leaders also had the opportunity to collaborate across EiM schools. This led to the first-ever EiM Junior School Collaboration Meeting for students which took place in November 2022.
Between that and the second EiM JS Students Collaboration Meeting months later, selected JS Student Leaders joined the online Senior School Student Leadership Conference, which led to a lightbulb moment: what if Junior School students had their own Leadership Conference as well? And that is how our first-ever EiM Junior School Student Leadership Conference came to be.
With numerous leadership opportunities for Junior School students here at DCB, there was a lot of potential for our students to not only learn from but also share their knowledge with their peers. Mr Brunet shared that he is looking forward to future JS Student Leadership conferences and hopes that more students can get involved. "We plan to have a mix of students from the Dulwich Dudes Magazine, MUN (Model United Nations), House Captains, Student Council and more."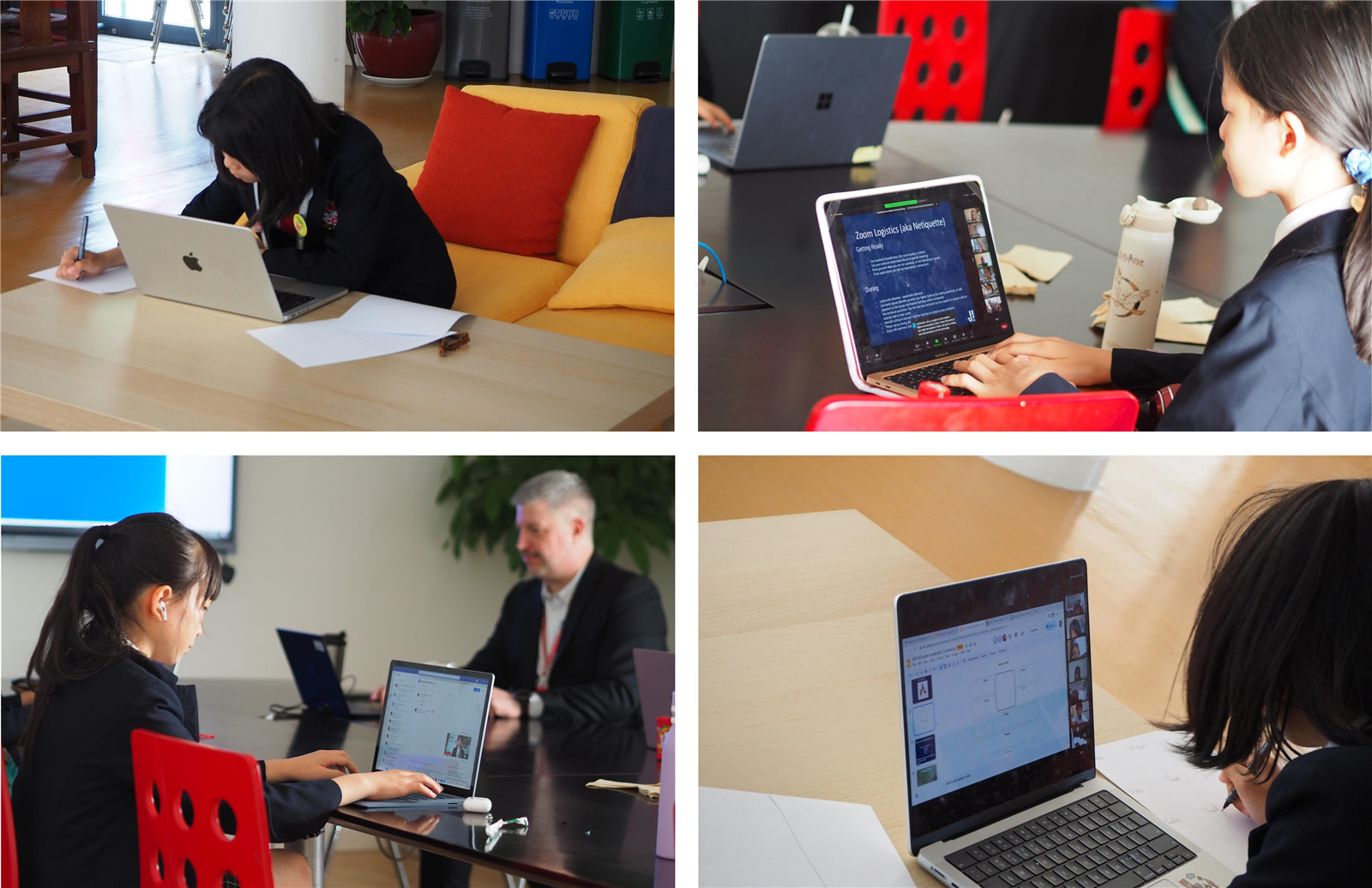 Last week's leadership conference aimed to empower students to find their own voice and share their unique leadership experiences with their peers across the EiM group. The event fostered connections among students in similar roles, creating a platform for exchanging ideas, hearing each other's struggles and offering tried-and-tested solutions. Students also learned how to create portfolios to record their leadership experiences and track their progress – challenges and wins alike.
Here at DCB, we strongly believe in the transformative power of experiences and connections as a driver for empowered leadership, an aspect our student leader Ceci H. liked about the programme. "I learned how to communicate with other people and made friends."
Jeanne W thought it was impressive that, not only was she making friends with other students from other schools, but also across China and abroad. "We were collaborating and chatting with them, and it's cool to know people with different personality traits, talk to them about how to be a leader and what it's like to lead. That's pretty fun."
Longtime Dulwich Dudes member Della H. shared that opportunities like this helped boost her confidence and enabled her to cooperate well with people. Fellow longtime Dulwich Dudes member Annie S. acknowledged that even though people had different opinions, she really enjoyed hearing their varied perspectives on the same topic. "We shared our own ideas and listened to a lot of people's different ideas; it was great to hear all of them."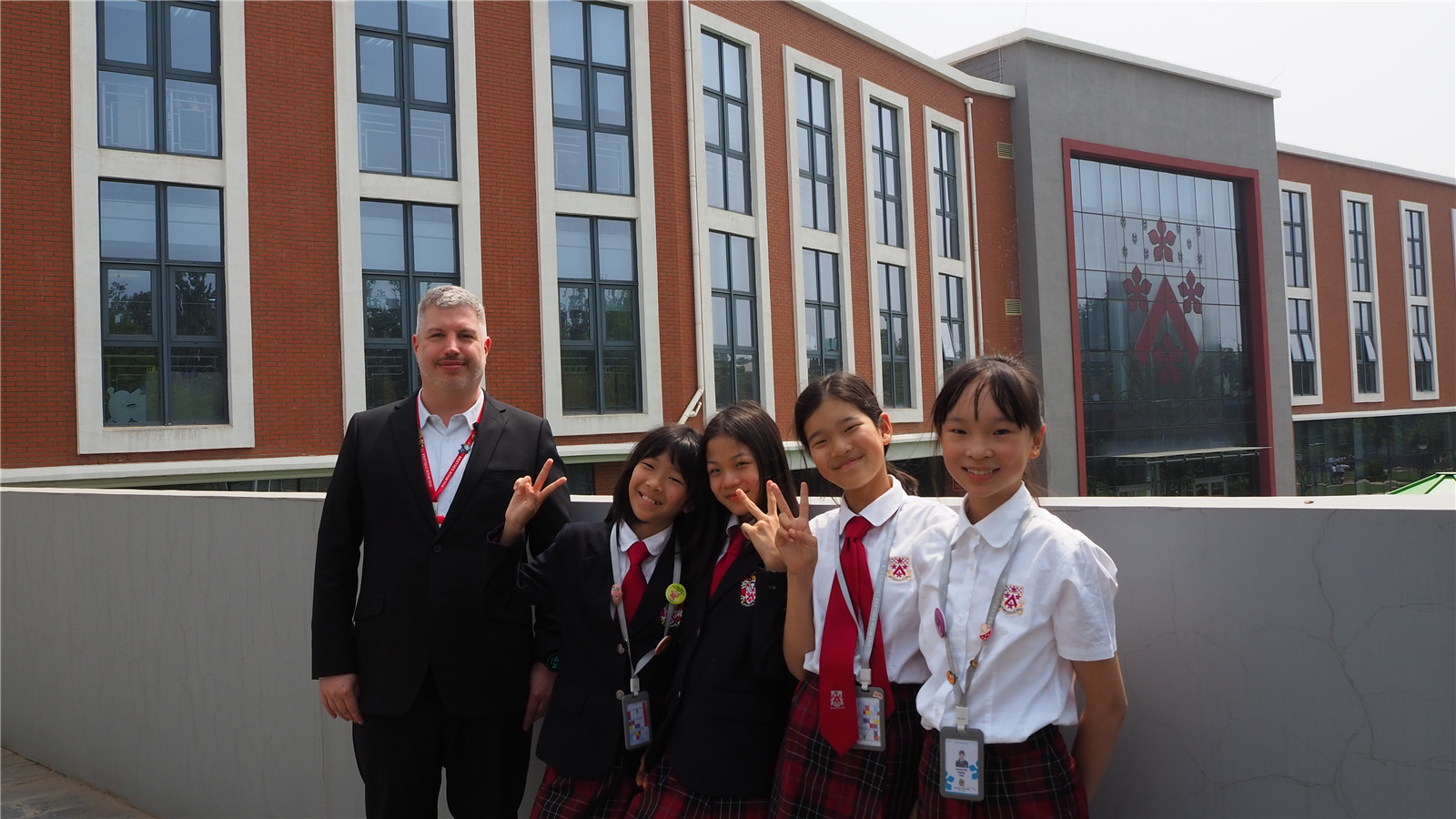 Our network of schools offers our community, students, and staff a unique platform where the exchange of ideas is not limited by geography and where we are always thinking of ways of bringing ideas to life. Building on the success of this year's conference, Mr Brunet shared that something ever bigger is being developed for next academic year, to offer a student leadership programme across EiM to guide students along their leadership journey: "We aim to give students more opportunities to empower them to drive their own learning and see themselves as change agents who work for the good of their community and beyond. What are they going to choose to develop? Who will they choose to work with – students in DCB, across our EiM schools, or a mix of both? We'll let them decide."