A Student Reflection on MADD Festival
We have been extremely fortunate to be able to hold the Music Art Drama Dance (MADD) Festival 2022 activities before moving to online learning! Though our MADD performances didn't come to fruition, we have some truly lovely student reflections, as you will see further below.
The MADD Festival is a long-running Dulwich College International tradition of connecting the Dulwich family of schools through the Creative Arts. In the past, the MADD festivals involved travelling: the hosting of the festival would rotate to a different Dulwich school each year, and each school would travel, bringing a small, select group of students from Years 5 and 6 only.
During the first year of COVID-19, the MADD Festival, like so many other things, did not happen.
In 2021, as we moved our way back towards normalcy in search of ways to reunite our students and school communities, MADD took on a different form. At Dulwich College Beijing (DCB), we decided to undertake the challenge of including all students and teachers from Junior School in this brilliant experience that was formerly open to a select few. It was a challenging and unique experience for students and teachers alike, as we all undertook the challenges and enriching experiences together.
This year's festival is similar, but we've been able to take it to the next level! We had the additional benefit of including external providers to connect our experiences as a family of schools. Spotlight Theatre Company provided Drama and Dance workshops, daily morning meetings for all students and staff, as well as a fun-filled and inspiring performance toward the end of the festival. Additionally, the music groups had the pleasure of working with Australian composer Paul Jarman. He wrote a brand-new piece of music specifically for the MADD Festival, and we had the honour of being one of the first groups ever to perform the piece.
For the first time ever, DCB offered Film as a new focus area, and the students who participated were hugely successful! Our Visual Art students explored space through 2D shapes cresting a range of tessellating patterns, culminating in a very creative exhibit put together by the Art Department. In Dance, students worked hard with very dramatic and creative choreography to put on an amazing space-themed performance. The Drama groups prepared a clever play that touched on responsible care for our environment and the world around us through the lens of space. For music, the orchestra students prepared pieces of music that spanned from traditional classical repertoire all the way to a Space zombies song utilising extended techniques and special effects on the instruments. The choir prepared songs that focused on emotional space and making our space, the world around us, a better place for the future.
Overall, it was an invigorating and challenging experience for all involved. We're so grateful to have such a fantastic group of teachers and students to make an incredible event like this happen. Thank you for a MADD week!
A podcast update
The Dulwich Dudes Podcast's team reflect on their MADD experience. Some members had positive experiences, and others had some EBIs to help everyone improve next year, hopefully. We hope you enjoy this episode!"
Wake Up, Shake Up to kick-off MADD…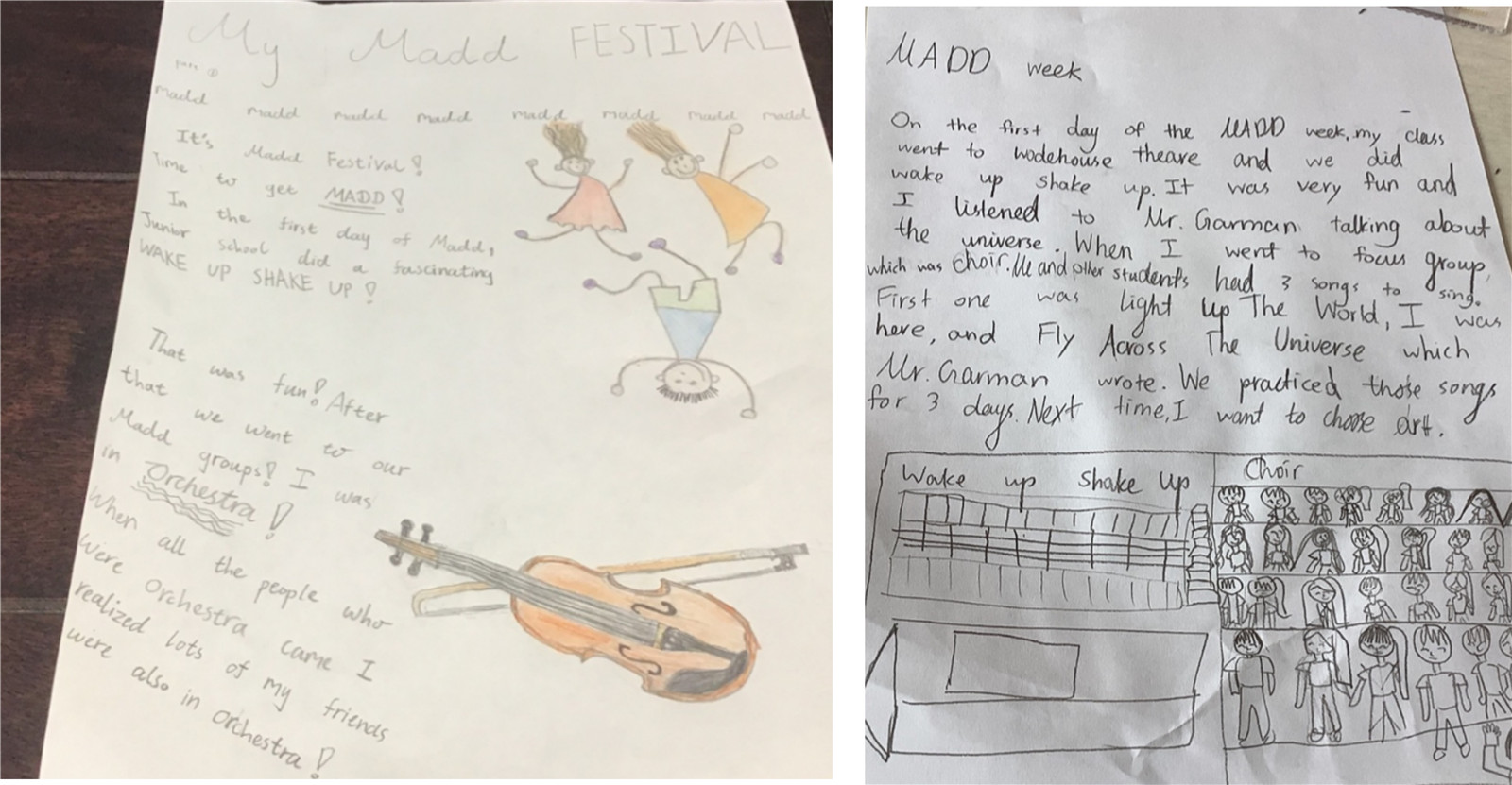 A MADD reflection task...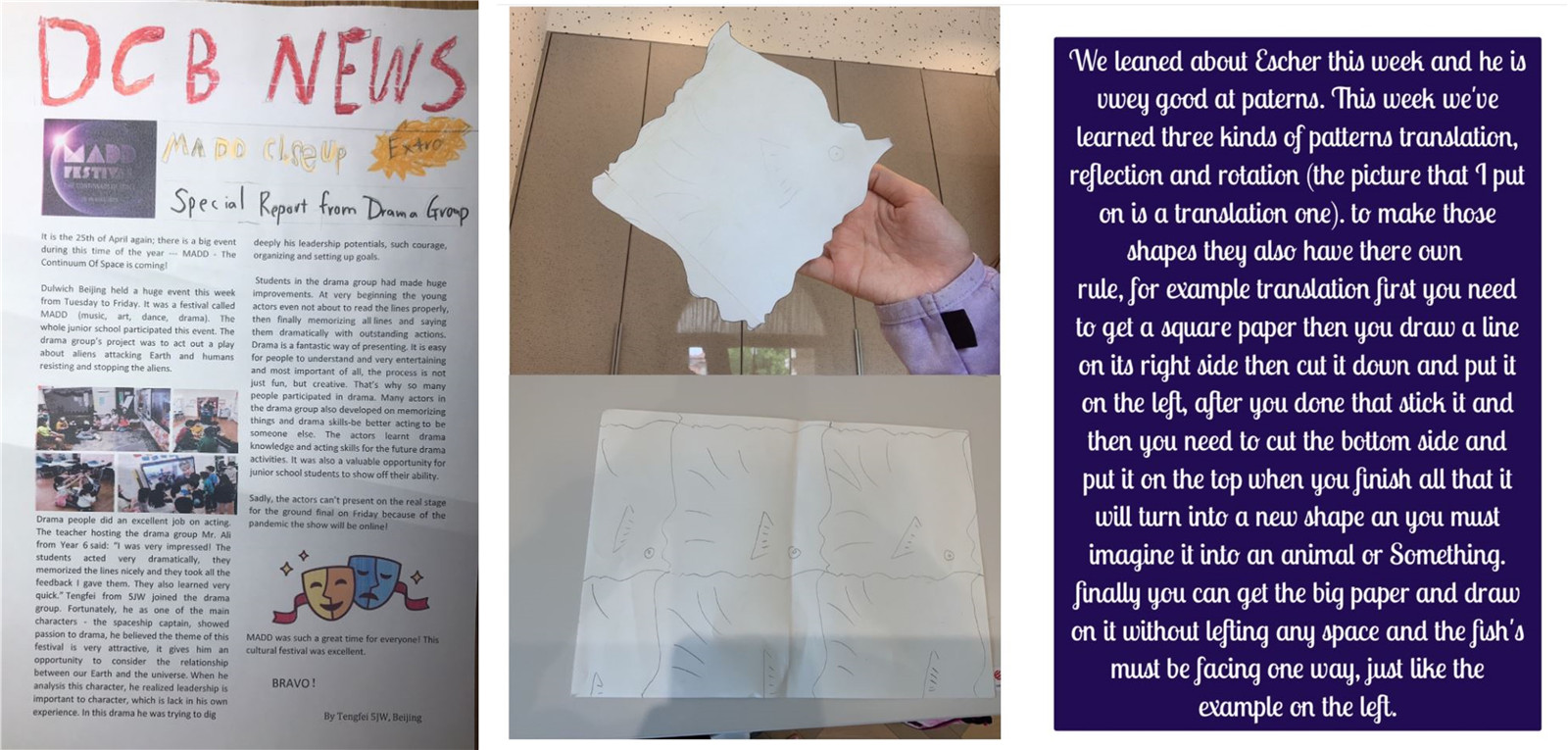 The best of MADD… By Yana Y & Chelsea Z
This year has been a challenging year for all of us, no matter where we are – in our homes during online learning or in school, but the remarkable MADD week was the most memorable.
That week, we came together and shared our hobbies, communicated, and most importantly, we had lots of fun. The activities that the teachers have worked hard to prepare include Music, Art, Dance, Drama, Film and Choir.
We were split into different groups, and we all accomplished something – a piece of artwork, an amazing play, fun films to watch and exciting dance routines. We sang together, drew together, danced together, and we communicated. That is what makes the friendship flower bloom. The happy blossoms passed as time continued ticking, and unfortunately, on the last day of our MADD experience, we proceeded to online learning. However, this could not stop our festival week!
Although we are currently at home doing online learning due to Covid-19, we shared our feelings and experiences during MADD week with each other by completing entertaining activities such as poetries, arts, animations, videos, newspaper articles and anything you could think of.
Unfortunately, the plays could not be completely recorded, and the artwork was not finished. Our respected teachers put in a lot of effort to create a video for us to watch and inspect ourselves, looking at all the hard work the adults and we have put into the last four days of the week. We continued to celebrate, and once again, our amazing MADD week was back!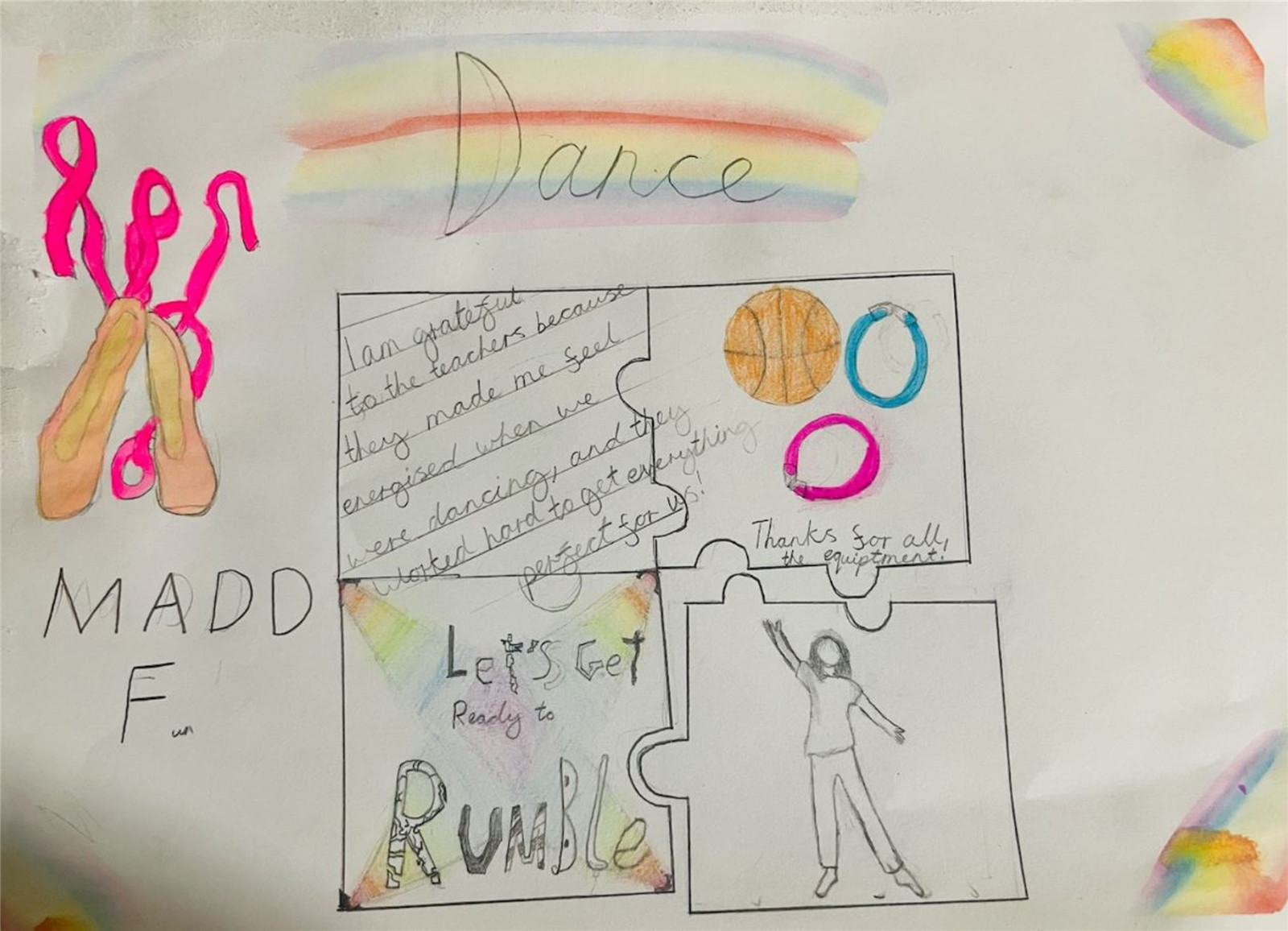 A few take-aways from MADD week…
We hope you enjoy reading 6TR's MADD Week reflections. As you can see, we not only had fun and learnt new skills, but our Dulwich Values blossomed too.
Enjoy our MADD Art and Design gallery!