Meet the Duckers, a long-term DCB family
An interview with Stephen Ducker, a DCB parent since 2005.
1. Please tell us more about your experience as a Dulwich College Beijing parent.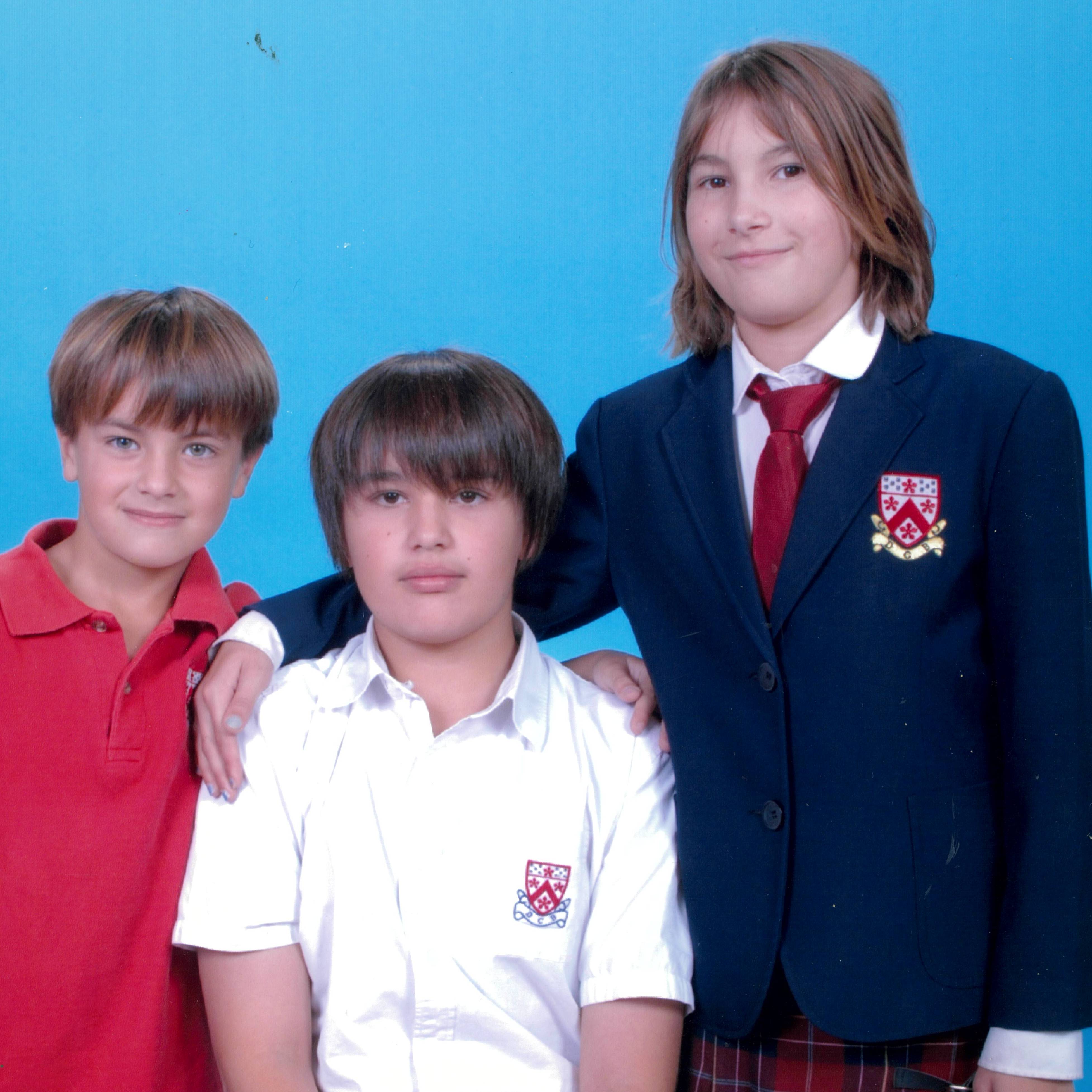 We arrived in Beijing in 2004 with three children aged 9, 7 and 5. We enrolled them at another international school at first, then transferred them to Dulwich College Beijing (DCB) as soon as the campus opened in August 2005.
For the next five years, all three children attended DCB as Junior School and Senior School students. They then moved to the USA but a year later, we decided that the best option for my eldest son James would be to come back to DCB as an IBDP student, and he graduated successfully from the Class of 2013. 

Their younger sister and brother, Dani & Matthew, also joined DCB in 2017 in Year 1 and Reception respectively.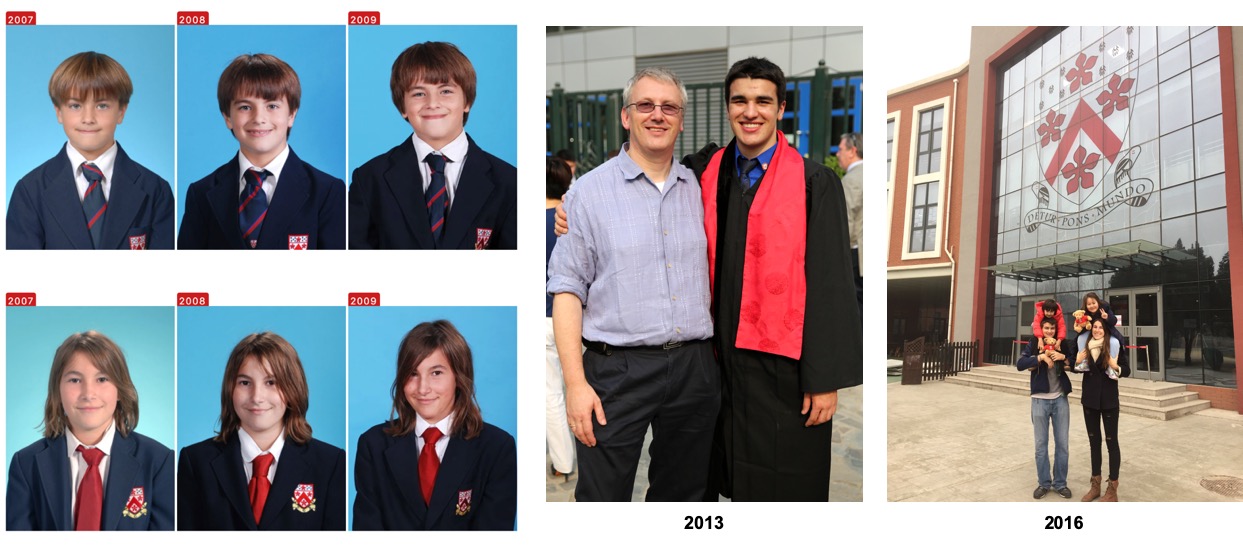 As of today, if you add up all the children-years at DCB, I think it comes to 25!
2. What were your key expectations as you were initially searching for an international school for your children?
We were looking for a high-quality international school providing a balanced approach to education. We wanted academic rigour for our children, but strongly believed (and still do) that they needed to also develop in other areas, be it sports, music, arts or drama. It was also critical for us that the school showed the willingness and ability to support our children's individual capabilities.
3. How did Dulwich College Beijing meet your criteria at that time?
DCB was new at that time, so it was a bit of a leap of faith but given the "DNA" of the school and our initial impressions, we felt comfortable with our choice. Dulwich College in London is a very well-respected school in the UK with which I was familiar, and so we expected the style of schooling to be what we wanted.
4. In your perspective, how has the school evolved over the past 15 years?
The biggest change has been in the demographics of students, reflecting the changing expatriate population in Beijing. This has inevitably, and quite rightly, led to the evolution of the curriculum and teaching style to respond to this changing population. We also observed the growth in terms of student numbers, new campus and buildings, but at its core, DCB in 2021 still feels very similar to the school we had chosen back in 2005, and we very much appreciate this ability to adapt to the changing environment while remaining true to its core values and identity.
5. What drove you to also enrol your younger children at DCB?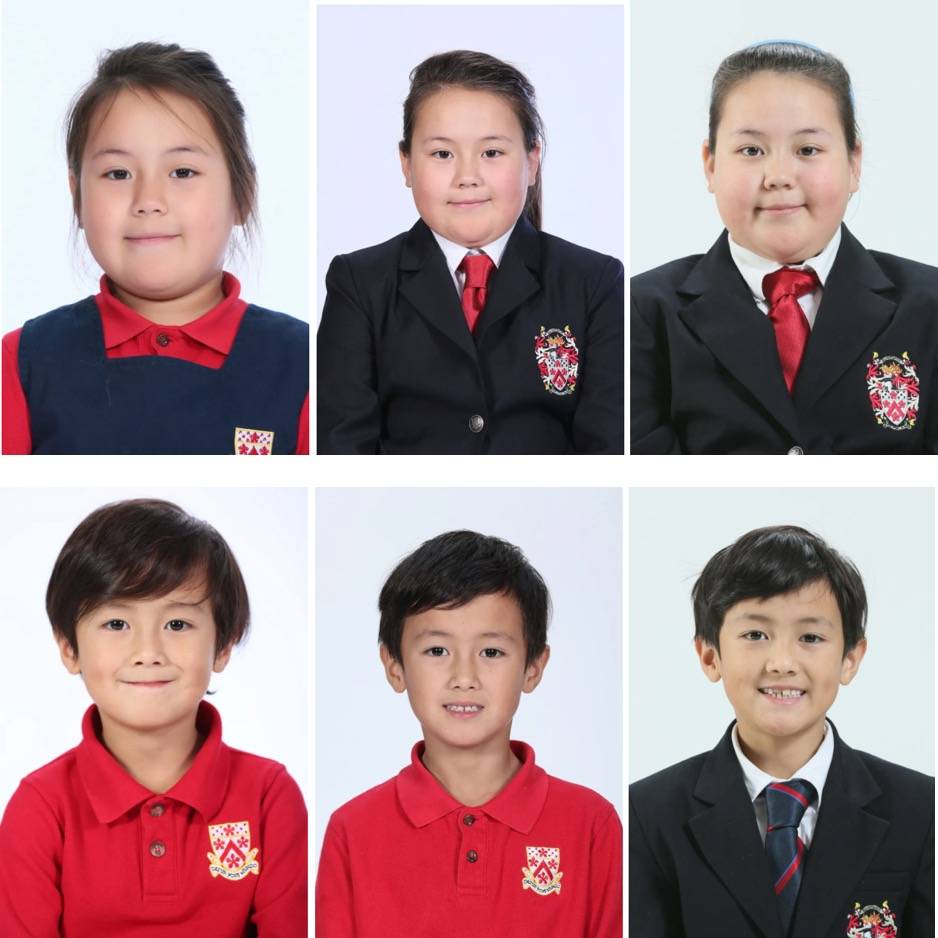 We had the same academic expectations as before, but because Dani & Matthew are half Chinese, we had a much higher expectation of the Chinese language side of the curriculum. We did look at other options to be sure we were not missing anything, but in the end, it was an easy choice: DCB had been an excellent platform for my three elder children, so we had no reason to change. Knowing their elder siblings had been at DCB made the transition for Dani & Matthew much easier.
6. Would you share some unique moments you have experienced as a DCB parent?
There are too many to mention, however, I would highlight James's IB graduation, (but also Joe's Early Years graduation: we'd never seen anything like that before)!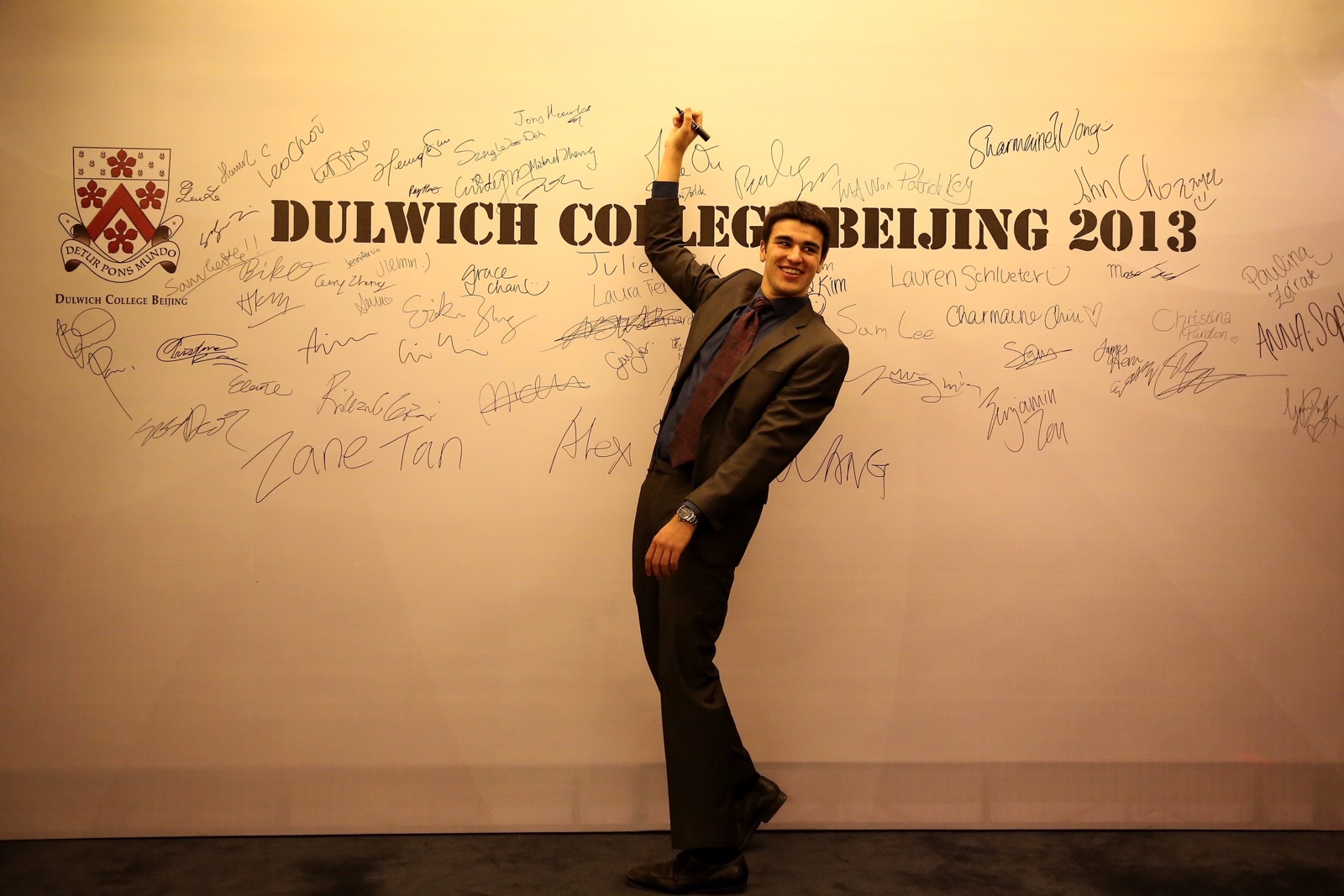 On the sports side, I keep memorable images of my daughter Chiara and her brother James representing DCB during sports fixtures, in the Girls Soccer and Rugby Varsity teams respectively. And of course, I have fond and fun memories of myself playing in the traditional Parent vs Students cricket tournament!
The most recent moment I still vividly recall is when James returned to Beijing on holiday after graduating. He gave a presentation to a group of DCB students about his experience at the University of San Diego, and a marine biology research voyage he had been on as part of his degree studies. His younger siblings Dani and Matthew were in Year 1 and Year 2 by then, and they were able to sit in and watch. The photo that was taken of the three of them at the end of the session is very special to us.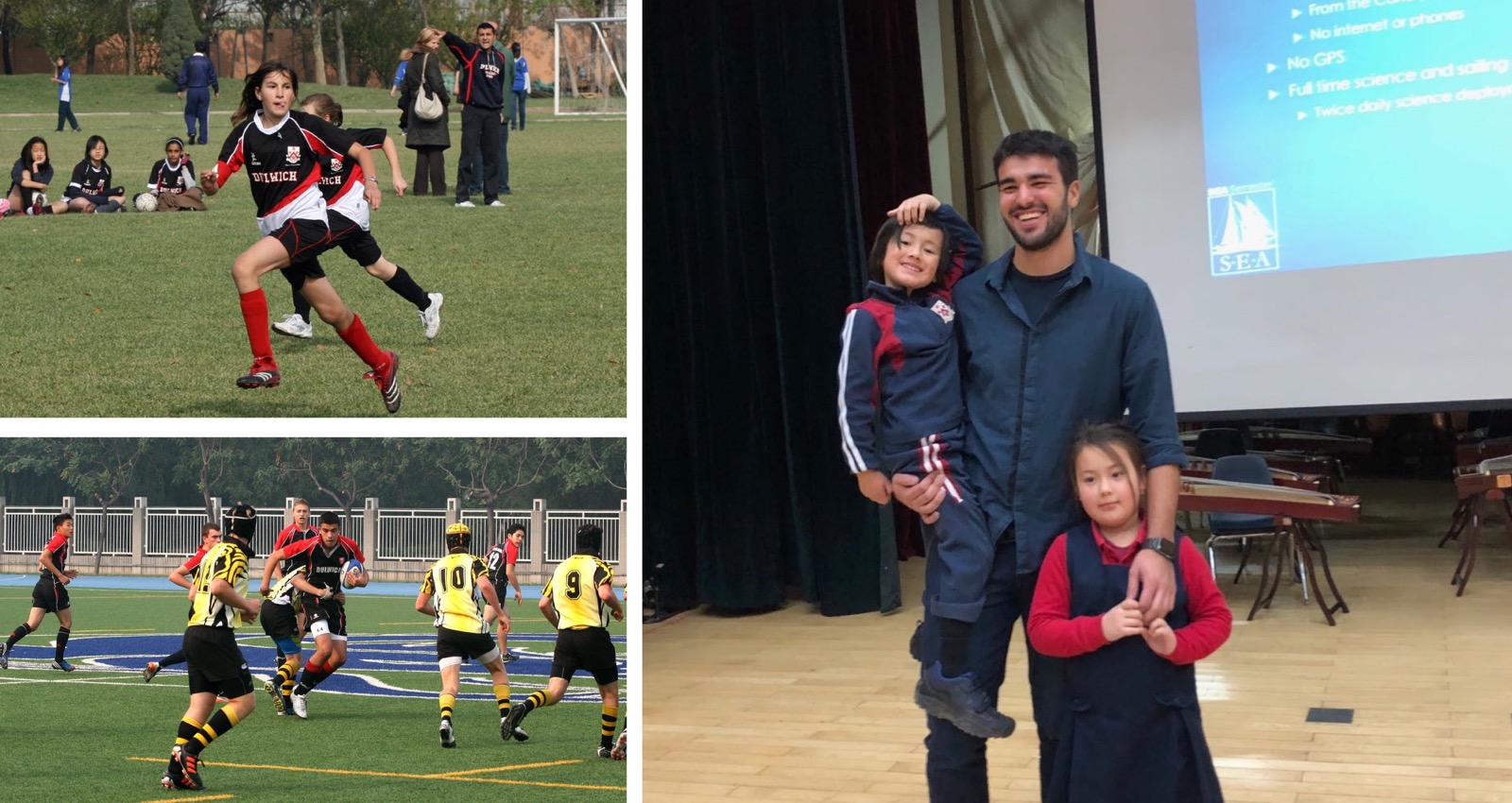 7. With one word, how would you describe your DCB parent experience?
One word can't do it justice!
8. According to you, what are the main life skills your graduated children have learned from their Dulwich College Beijing journey?
Maturity and independence.
9. What influence did Dulwich College Beijing have on your graduated children's educational growth?
Their DCB journey taught them self-confidence, broad cultural awareness and acceptance of diversity, and "learning how to learn", all of which have set them in good stead for their subsequent studies at school and university.
10. How did Dulwich College Beijing influence your view of international education, or education in general?
It is reassuring to see an institution evolve with the changing times, and yet stay true to its core values. We strongly believe that the school, together with the whole overseas lifestyle, created (and continues to create) a great platform for our children to achieve in higher education and beyond, creating confident, well-rounded, culturally integrated, young adults.