Digital Education at DCB Upskilled with 17 MIE Experts
The unprecedented COVID-19 pandemic has impacted many sectors of activities in ways and to an extent that could hardly be imagined. The field of education makes no exception to this observation. With the challenges that all schools around the world have undergone, digital education has not only become a standard but a priority. On the technology front, the need to constantly invest in a strong and up-to-date technological platform has emerged as well as that of appointing (and training) a team of experts in charge of keeping up with the latest educational technologies and training the teaching body accordingly. On the personal development front, teachers can no longer stay away from the vast array of digital teaching tools and have to re-invent the way they engage and teach students who no longer sit in their class but behind their screen.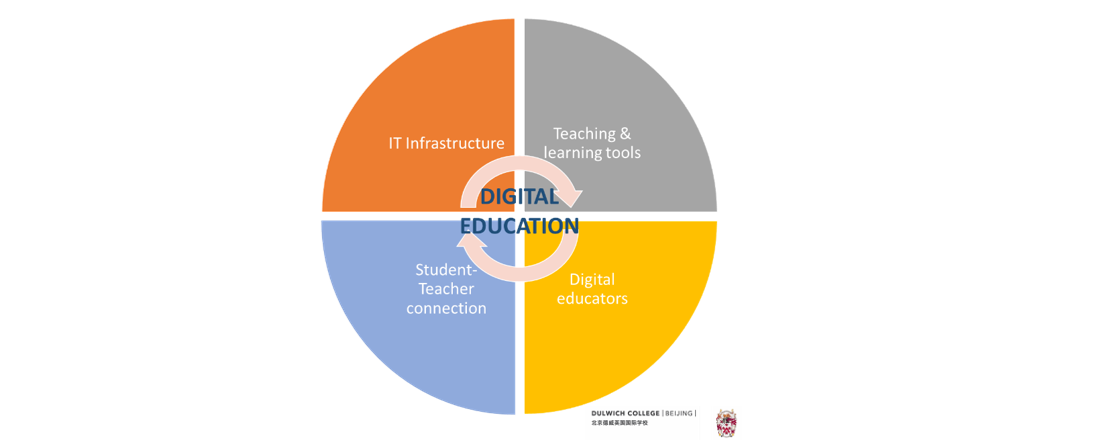 Relying on a strong IT platform
In today's constantly evolving landscape, supporting innovative digital education with efficient and interactive tools is more critical than ever. Dulwich College Beijing is convinced that a robust and technologically up-to-date IT platform is the cornerstone to bringing online all the activities that used to be on campus. Providing high-speed and steady video and audio-conferencing capabilities to a large number of simultaneous connections over a long period of time is indeed a tour de force that not everyone can improvise within a fortnight!
More crucially, a group of DCB experts continuously aims at delivering high-quality engaging digital education to make digital education an efficient alternative to classroom teaching for our students. Out of an extensive team of education and technology experts, 17 Dulwich College Beijing members acclaim the title of Microsoft Innovative Educator (MIE) Expert, an exclusive programme created to recognise global visionary educators who are using technology to pave the way for their peers in the effective use of technology for better learning and student outcomes.
Teaching while learning
When the entire world functions with social distancing, digital education stops being a concept to become a routine. Consequently, teachers rapidly had to acquire the agility to juggle with the plethora of innovative teaching digital tools and develop their own creative ways of using them.
The important goal is to "upskill teachers in the use of educational technology in their classroom as well as the approach to teaching and learning with technology," according to Senior School Ed Tech leader Yosef Karasik, also an MIE Expert Trainer and one of the recently awarded MIE Experts.
"I want my students to be ready for their future in the 21st century," said Tracy Blacklock, Junior School Ed Tech leader, MIE Expert Trainer and MIE Expert. "I am constantly learning new ways to teach using technologies to make myself a better educator."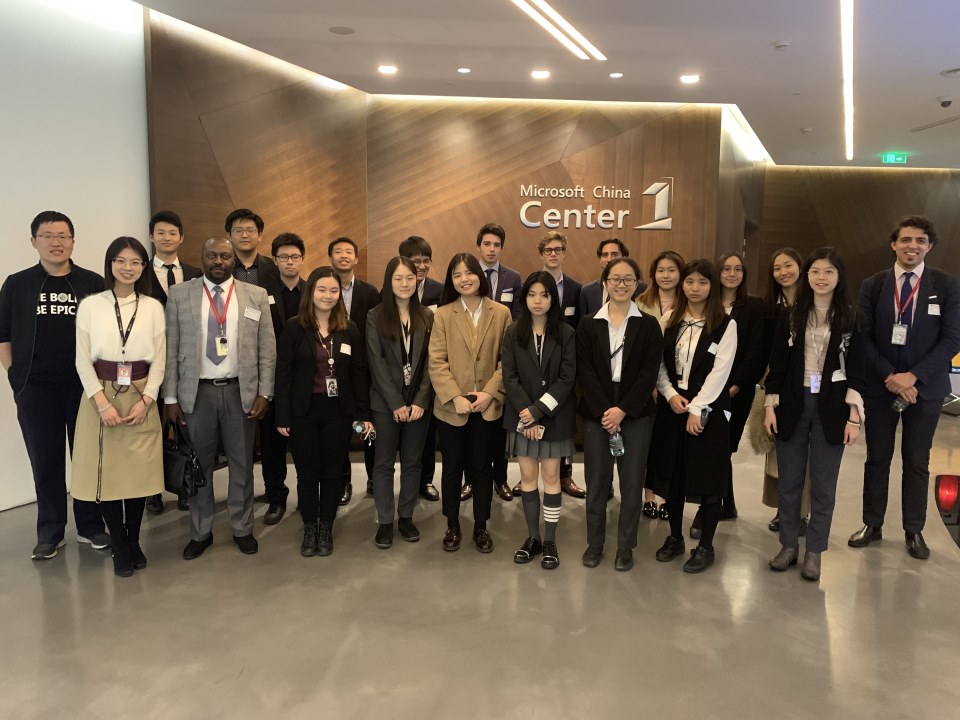 Technology provides, people connect
The education world today does not lack of teaching tools. The Microsoft setting already offers a vast array of widely used applications including Teams, OneNote, Stream, Forms, Office 365, Immersive Reader and Squigl to name a few. What differentiates good innovative educators from others is the way they use make these tools attractive and engaging to their students.
DCB has a team of technical experts from the ICT department and each of the schools to train teachers on the latest available educational technology. They make sure that teachers use the most frontier technology with the savviness that allows creativity and humour to shine. "From OneNote to Teams, once Microsoft has new APP released, I always try it first and share it with our staff." said another newly accredited MIE Expert and ICT member Alex Qiu.
In the DCB community, education has become even more intricate with most students now back to school while some others are still overseas on a different time zone. In such setting, digital education is what enables the community to stay connected.
"I believe in collaboration and using technology to make lessons more interesting and fun. PowerPoint online has allowed my Year 3 students to collaboratively work together to make fantastic interactive presentations. I use OneNote to share lessons with my Key Stage Three students. They upload completed assignments, I mark and give feedback. They self-assess their work to make improvements and work collaboratively on projects. Skype has allowed teachers and students to interact with each other across the world." said Tracy.