Meet our Senior School European Languages Team
Sprechen Sie Deutsch? Parlez-vous français? Hablas español?
The Senior School European Languages team certainly can guide the students through the maze of these languages!
Meet Valiha Lucron, Head of the European Languages department and hear what she has to say about the European languages learning journey.
Meet the team!
From left to right: Tim Strack, Marco Barbini, Laura Huste, Irene Suarez, Valiha Lucron
Valiha Lucron: French, Spanish
Laura Huste: French, Spanish
Irene Suarez: French, Spanish
Marco Barbini: Spanish
Tim Strack: Spanish, German
Our team's strength
Our team is like a linguistic and cultural mosaic! We share similar international experiences, yet we learn a lot from each other. We share the experience of learning to master and teach a language in addition to our mother tongue, and of being immersed in an environment away from our native culture. This enables us to debate about grammar rules, but also share tips and tricks to overcome specific structures and vocabulary challenges. Along the department's corridors, you'll frequently hear conversations seamlessly switching from a language to another: this certainly brings a dynamic and colourful vibe to the department!
The curriculum
Our Key Stage Three students are all beginners when they start the rather intensive European Languages programme in Year 7. Over a three-year curriculum, they will master the basics of the language through fun projects. This develops some autonomy in the language acquisition together with a deeper understanding of the grammar and language structure. From a practical point of view, they will be able to ask for simple directions or help you with some basic shopping enquiries whenever you travel in Europe.
When they move on to Key Stage Four, they will discover more elaborate structures and vocabulary that will prepare them for the final IGCSE exam. At this stage, Goethe, Cervantes or Moliere may still be challenging, but teenage magazines should be an accessible way to brush up their skills during the holidays.
Key Stage Five students have the options to either continue to develop their skills by taking the Language B IB subject or chose to start a new European Language as an Ab Initio IB subject. Whatever the chosen level is, the IB language acquisition course aims to give learners the ability to use languages in diverse contexts including leisure, health, cultural diversity, societal and environmental topics…
What are the main challenges for our students to learn European languages?
Generally speaking, grammar and pronunciation are the most frequently encountered challenges when learning a new language, and European languages make no exception to that.
Our students are immersed in an environment that provides them with very limited exposure to the language they study. It is difficult, in such a context, to practice outside the classroom and benefit from real-life experience.
As for all other subjects, the IB European Languages course features a significant gap compared to IGCSE, and requires our IB students to bridge this gap within a rather short amount of time. This a well-known practical challenge.
What makes our students different from others?
Our students have the privilege of being exposed to many languages and cultural environments from their youngest age. This gives them an incredible advantage as rather inherently open-minded and curious, making them ideal candidates as language learners.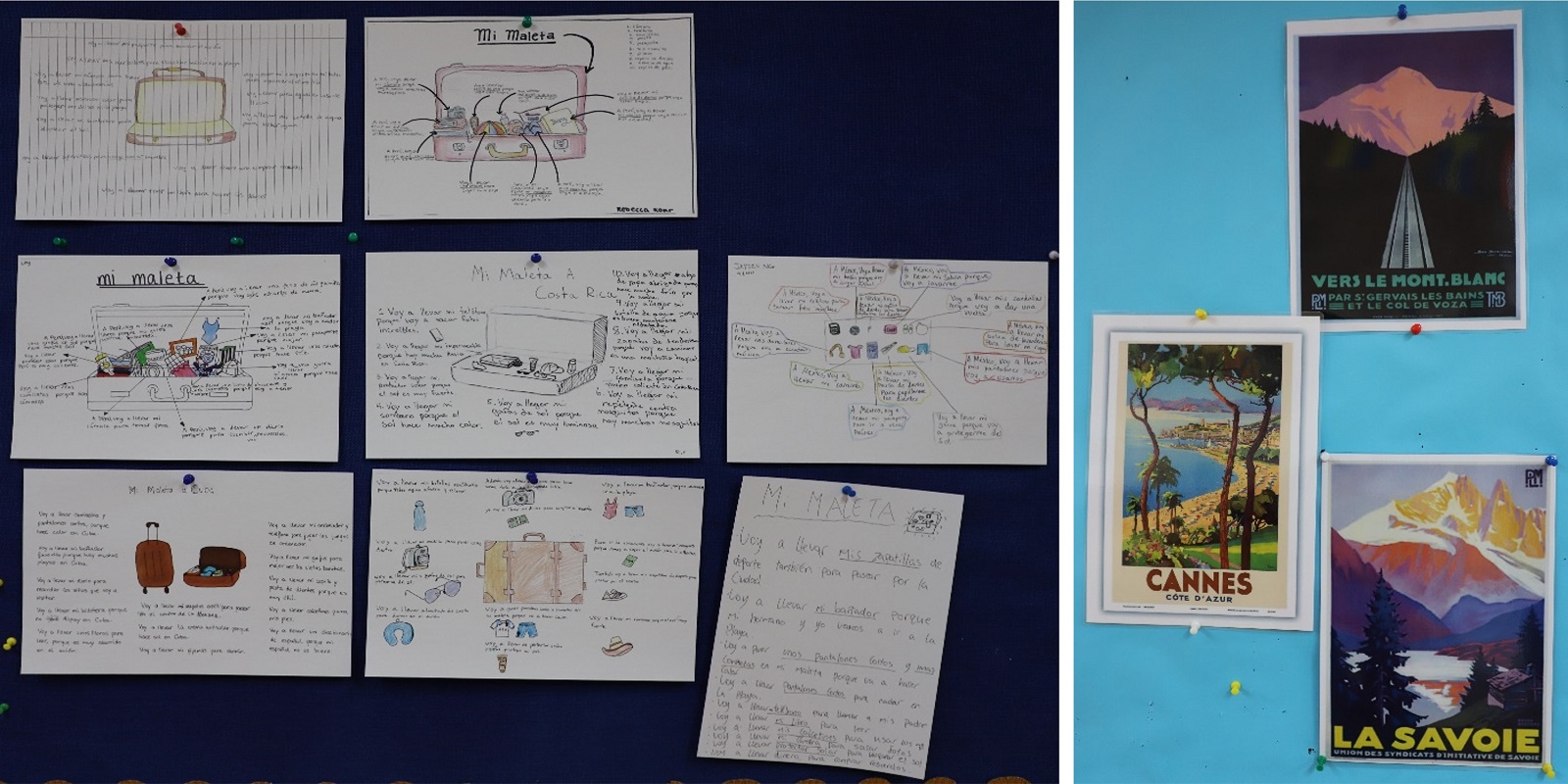 What is the secret recipe of a good language teacher?
If we want students to genuinely engage in and take ownership of their learning, there are two key goals we want to keep in mind:
We have to connect its content to their centres of interest. Unless we Make It Real, they won't be able to relate. This is why we try to teach them through real-life projects to encourage them to freely identify and investigate the topic and the corresponding lexical field they really want to develop.
We are mindful of keeping a balance between Reading, Writing. Listening and Speaking so students feel comfortable across the whole range of skills. In that perspective, it is important to play and have fun with the language through jokes, mistakes… laughter in general, as it is usually easier to remember something after a heartily laugh.