Meet our Senior School Technology Team!
The Technology department hosts one of the most famous area in DCB: SE21, which inevitably reminds everyone of one of the department's embedded course: STEM (Science Technology Engineering Mathematics).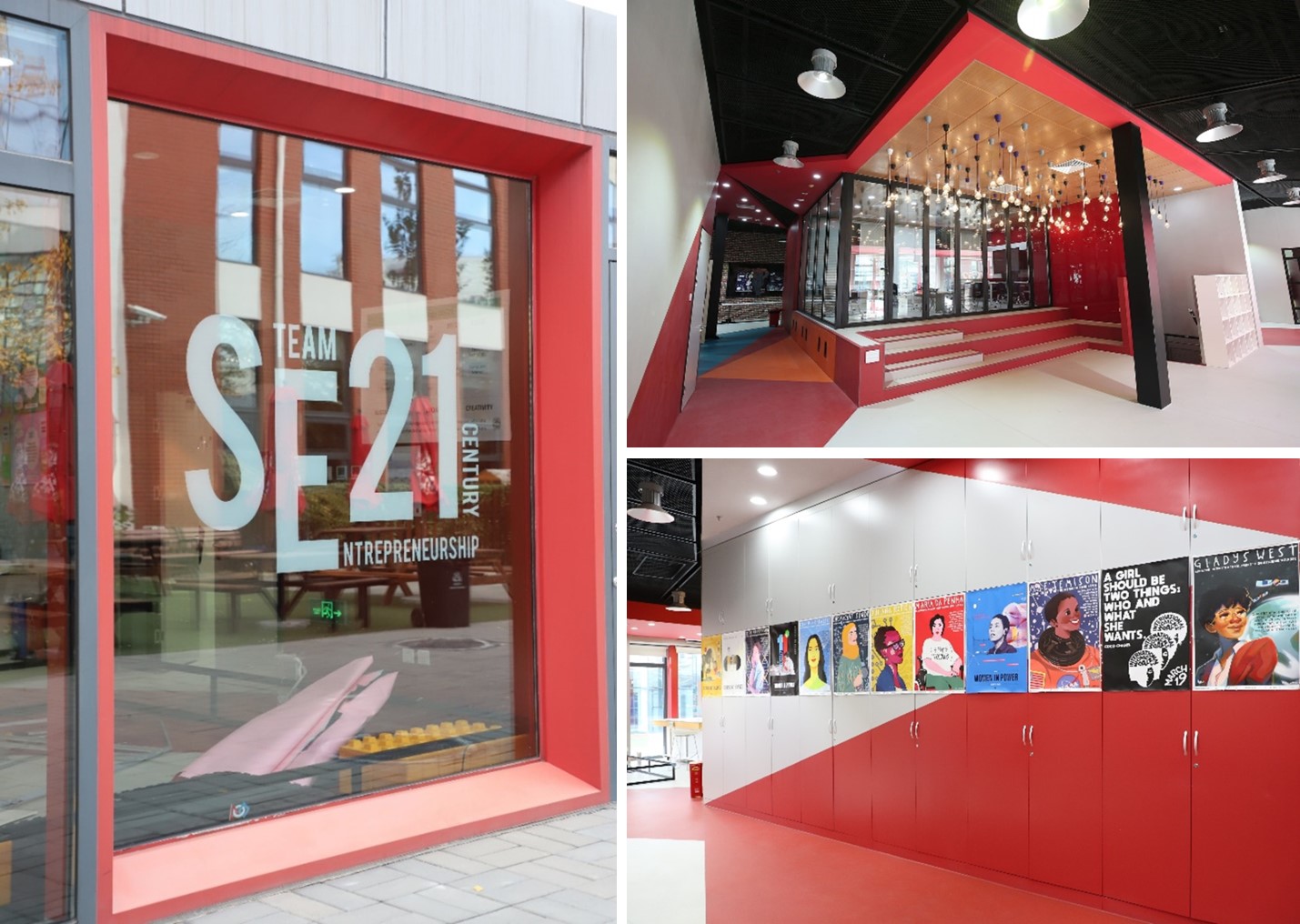 But what do we really know about this high-tech department?
Let's meet Martin Mathieson, Head of Technology, and hear how he defines his department:
"STEM is a well-known example of interdisciplinary initiative, and as such, should not be solely credited to Technology considering it also encompasses Science and Mathematics" he says, before emphasising that even more than SE21, the department's asset lies in its multidisciplinary, creative, highly dedicated and skilled team members:
Kyle Douglas: Computer Science and Maths
Yosef Karasik, Maths and Computer Science
Jose Tumba: Computer Science
Pierce Zhao: STEM coordinator
Andrew Walton: Art and Design Technology
STEAM / SE21
SE21, our STEAM curriculum
Read More

"Our mission is to guide Senior School students from Year 7 through Year 13 to develop designing skills while keeping sustainability in mind, continuously inquiring about: life, people, objects and events, and relying on their creativity to solve problems" explains Mr Mathieson. "These are lifelong skills that will remain, even after theoretical knowledge has long been forgotten. Such skills won't be easily be replaced by AI." It is therefore crucial for this generation of students to develop and maintain a certain learning flexibility combined with these personal skills, rather than memorizing and regurgitating declarative knowledge.
To accomplish this mission, the team focuses on three founding pillars of the students learning journey in Technology: Sustainability, Creativity and Inquiry. Keeping these foundations in mind will not only help the students develop a long term flexibility of learning, but is becoming part of the core requirements expected from any professional, today and in the near future.
Senior School
Senior School includes Year 7 to Year 13 (ages 11 to 18). Our students follow the IGCSE syllabus and the International Baccalaureate Diploma Programme (IBDP).
Read More
Keeping this perspective in mind, Technology students follow a clearly defined, year group-specific curriculum aiming at progressively building the required skills to achieve this ambitious goal. Young Key Stage 3 students first try their hands on pre-defined projects, and slowly evolving towards self-defined group projects in Key Stage 4 which would also involve components of business, marketing and sales in addition to technological requirements. Ultimately, all students are encouraged to develop product designing skills to solve real-world problems. In Key Stage 5, IB students would either move on to other subjects armed with a robust set of designing skills and thinking process, or anchor their interest by taking on Computer Science or Design Technology as IB subjects.
"We want our students to put their learning into practice in different types of projects. Ultimately, we want them to be able to combine the knowledge they've acquired from different subjects to build a solution into a uniquely multidisciplinary project" concludes Mr Mathieson.