Global Citizenship at DCB with Director of GC Samson Swanick
Growing up, Dulwich College Beijing's Director of Global Citizenship Samson Swanick had a clear vision and life mission for education – to utilize it as a tool to empower students and equip them to make a positive impact on the world.
<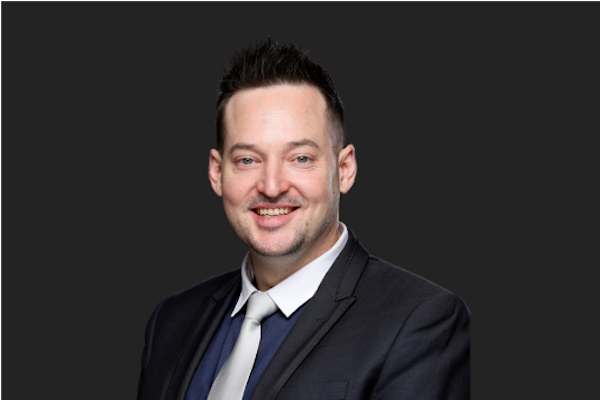 Samson Swanick, Director of Global Citizenship
"My graduate research was on transformative pedagogy which aimed to help facilitate the growth and capacities of their students. As an educator, I thought: if my students grow in these four pillars – empathy, awareness, empowerment, and engagement – I would feel so honoured and privileged to have been part of that process. So these were my four approaches to transformational pedagogy to empower students to stop injustice in the world – regardless if it's social justice, ecological or cultural."
Coming from a family of educators, Mr Swanick was motivated by their example to pursue a career in education development. He started on his path in 2006 as a Montessori teaching assistant and has since wholeheartedly dedicated himself to enhancing the field of education.
After graduation and with a Fulbright scholarship, he headed off to Indonesia to do an education development programme for two years, then stayed on for several months to design the summer camp programme at the then newly opened Green School in Bali.
And while he loved Indonesia, something troubled him. "The biological diversity was so breathtaking," he shared. "But Indonesia was a developing nation, and there was a juxtaposition of this natural beauty and then also trash fires and garbage."
That's when he realised what he wanted to focus on – education for leadership and sustainability.
Inspired by his experiences, he went back to the United States to do his Masters in Sustainability with a focus on Education, graduating Summa Cum Laude. He then returned to Indonesia empowered, designing and running customised experiential educational programmes with a focus on Global Citizenship and Sustainability for international schools throughout Asia and building aquaponic systems and directing a permaculture farm, eventually working at some of these international schools before the position of Director of Global Citizenship came along at Dulwich College Beijing.
Today he has led over 100 experiential education programmes in 8 countries and has years of experience teaching leadership and Global Citizenship in Senior School, using education as a vehicle of change to transform students into global citizens.
But what is Global Citizenship?
SS: "While people are more familiar with the term sustainability, it's somewhat limiting; Global citizenship is a broader approach," started Mr Swanick. "Global citizenship refers to the individuals' awareness and commitment to these greater values for a better world and it asks us to embrace the power of our own choices and actions to acknowledge that what we do matters, and it highlights our responsibility: what kind of person do we want to be in this world and what kind of leader?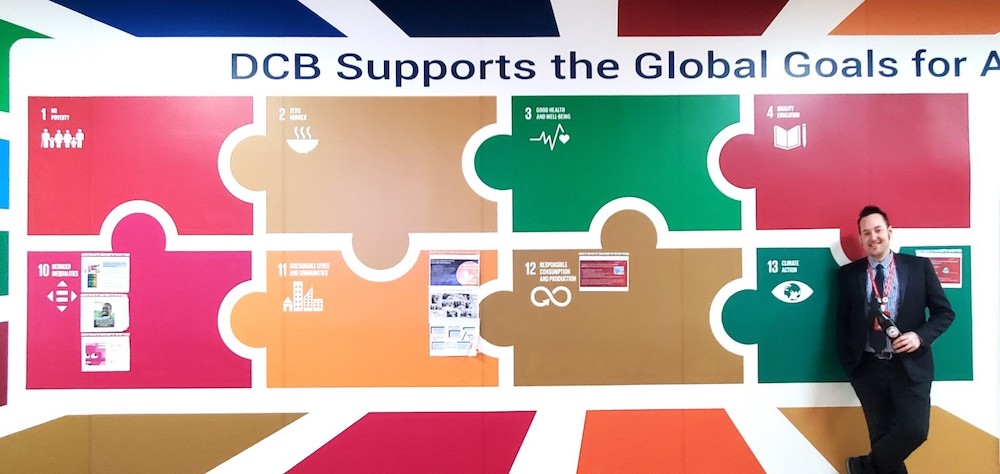 The word "leadership" gets thrown around a lot. But what real great leaders have is a conviction and belief of the weight that what they do matters, and they hold themselves accountable for who they want to be and what kind of person that they want to be like – the greatest version of themselves. They strive to reach that and, seeing that, other people will be inspired by their clarity and dedication to the kind of world that they want to live in. So that's what Global Citizenship really embraces.
But that is why here at DCB, we now have Global Citizenship Leads. Sustainability is broadened into the social sphere as well which we have laid out in what we call our Global Citizenship competencies – Sustainability, Social Justice and Fairness, Diversity and Identity, Cultural Literacy, and then Service and Interdependence – and guide our conversations and approaches to implementing Global Citizenship and also as a benchmark and reflection tool of where we are, what are we doing well, and where we would like to go."
"The creation of this role speaks volumes of DCB's continual growth and commitment towards its mission to Live Worldwise. But in a nutshell, my role is to strategise, direct and grow the Global Citizenship ethos within the behaviour of minds and hearts of the members of our school. I help simplify, clarify and guide students and staff through the academic frameworks, pedagogies, initiatives and curriculum of global citizenship, to the best of my ability. Ultimately my role is to ensure that the culture of Global Citizenship is growing and in all that we do and students expand their capacities to be empowered and responsible agents of change in our interconnected world."
At DCB, Global Citizenship isn't just part of the curriculum; it's slowly but surely becoming part of the school culture. It is alive in our many extracurricular activities (ECAs), school trips, and ensured by our Global Citizenship (School) Leads. Mr Swanick explained that, as global citizens, our students are on a journey to connect with, care about, and act for people and our world.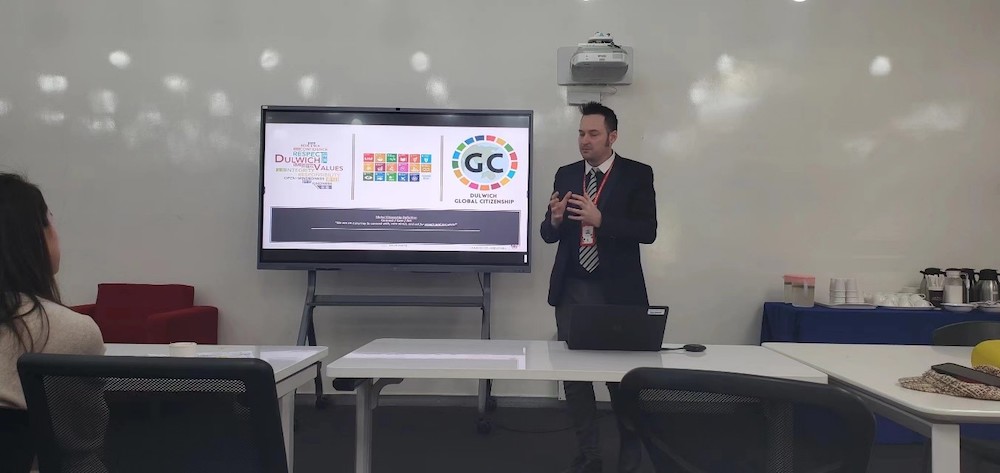 How can schools make Global Citizenship and Sustainability sustainable?
SS: As global citizens, we are all responsible for the wellbeing of the planet and its people, being respectful and understanding of different cultures, and taking actions to make a positive impact on the world, underpin our mission to Live Worldwise. And for several years now, Global Citizenship has been part of the curriculum, and it has become part of who we are.
For leaders looking to bring global citizenship into their organisations, Mr Swanick's advice is to be sensitive, humble, and honour the community as well as acknowledging that change takes time. "One of my main focuses is to support and even take up the torch of sustainability and global citizenship projects that have already happened or something that the community is familiar with and have engaged in. There needs to be a balance between something which is prescribed versus something which is organically created and embraced. We want students to have authentic connections; anything that is forced is often met with resistance."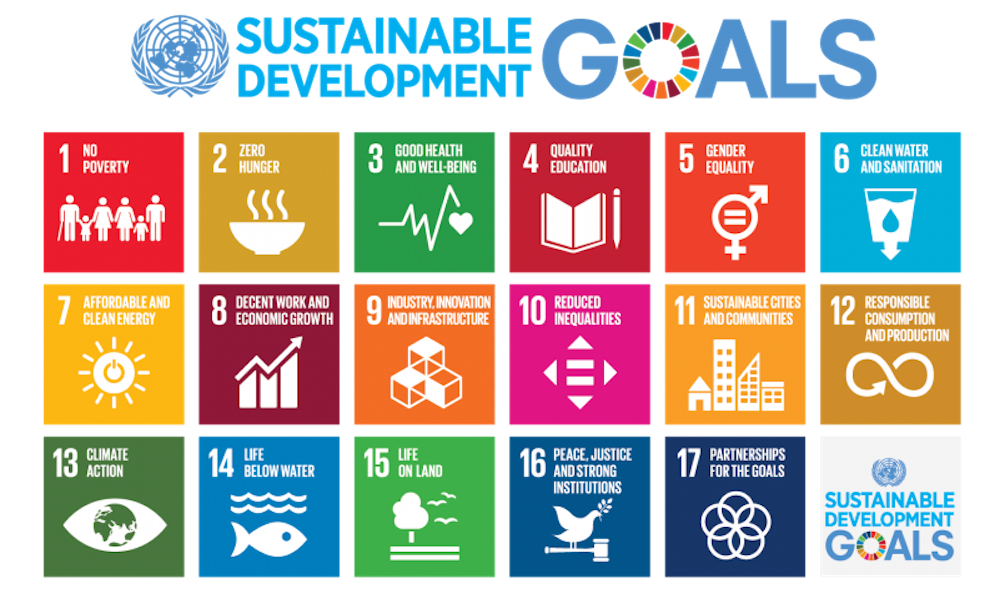 For example, completely eliminating animal-based meat from Monday lunches, with the intent to reducing animal consumption for a day, could potentially result in people feeling upset and cause them to consume even more meat once they are back at home.
"Change may be slow, but it allows a steady growth of acceptance. By bolstering a culture of global citizenship, the community can embrace Global Citizenship as a part of who they are not only on campus but off as well."
What is the secret to making Global Citizenship and Sustainability "sustainable"? "What is sustainable ...is culture. When we look at the history of humankind, what is still here that's been here for thousands of years is the culture passed on from generation to generation. The more we infuse global citizenship within the culture of our school, the more it is embraced, the more it manifests in our daily actions and the more likely it is to get spread from school year to school year and then from generation to generation. So what we're doing here is amazing work. I'm so proud of the work that Dulwich has done. I'm so honored to be a part of adding to the momentum. Hopefully, I can add a little bit more clarity and help empower our students to become great citizens and to know that the world that they are inheriting will require them to be empowered to make a change as the success and survival of our society and the earth will depend on it."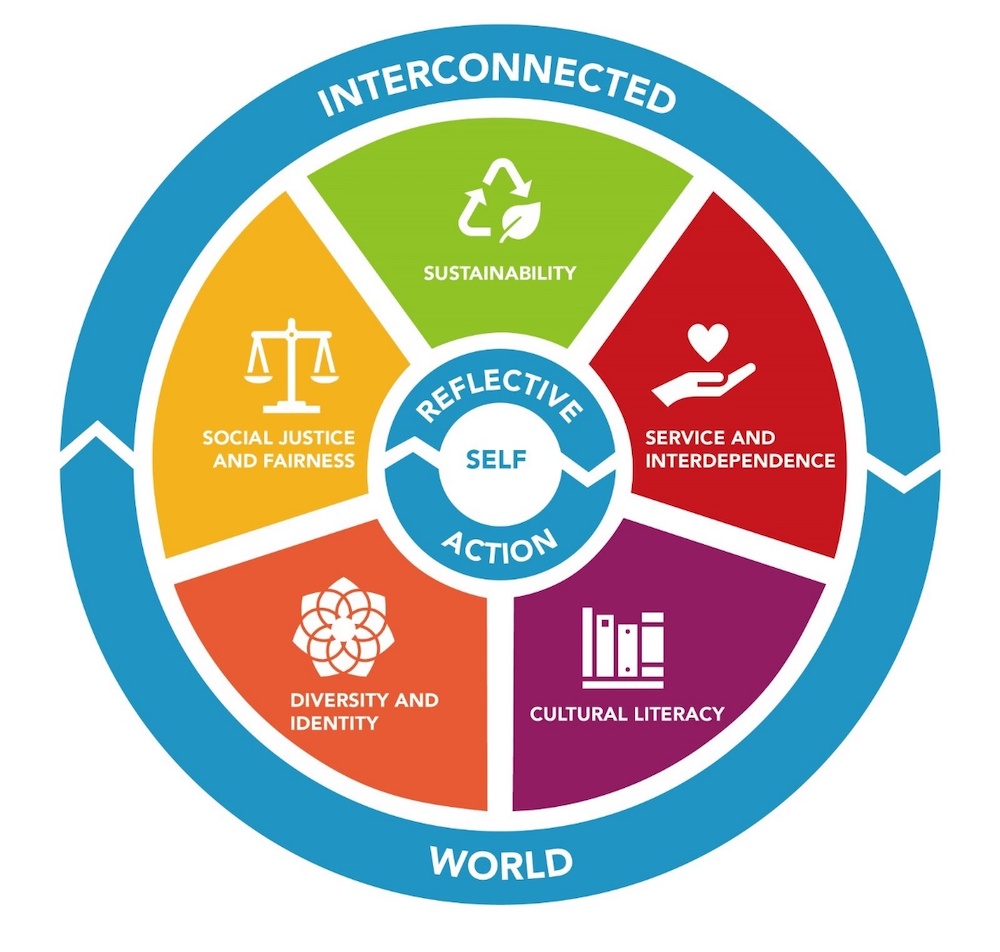 How can parents encourage their children to better understand Global Citizenship?
SS: Teach them about other cultures: Share stories, foods, and customs from different parts of the world.
Volunteer. Volunteer with your child with organizations that help people in need. This will help them learn about different challenges and issues around the world.
Travel. Take your child on trips to different countries. This will give them firsthand experiences of different cultures and ways of life.
Learn a new language: communicate with people from different parts of the world
Read books and watch movies that are set in different countries or that tell stories about different cultures.
Encourage empathy. Encourage your child to think about how their actions impact others, both locally and globally.
Discuss current events. Talk to your child about current events happening around the world. This will help them understand global issues and think critically about how to solve them.
Practice sustainability. Teach your child about the importance of sustainability and reducing their impact on the environment. This will help them understand how their actions can affect people and the planet.
Support international causes. Support international organizations and causes that align with your values. This will show your child the importance of giving back and supporting people in need around the world.
Be a global citizen yourself. Lead by example. Show your child what it means to be a global citizen by being open-minded, respectful, and engaged with people from all backgrounds.
"Albert Einstein (famously) said, 'those that have the privilege to know have the duty to act.' Our dedicated students are growing with their knowledge, wisdom, and courage to embrace global citizenship, boldly taking action, and wielding their power to leave an indelible mark of progress and hope in their schools, lives, communities, creating a more sustainable and just world."
Sustainability & Global Citizenship
Read More