Empathy in Action: Year 13s Share Why Service is Important in the Curriculum
Last week, Dulwich College Beijing hosted an interactive community forum called Parent Connect, which drew over 250 guests. Catherine M and Aidan S, both Year 13 students and AY 2022-2023 Service Leaders, were two of the featured speakers. They delivered a presentation highlighting the essence of Community Service at Dulwich College Beijing, shedding light on the many opportunities for students to engage actively and make a meaningful impact even before they graduate from DCB.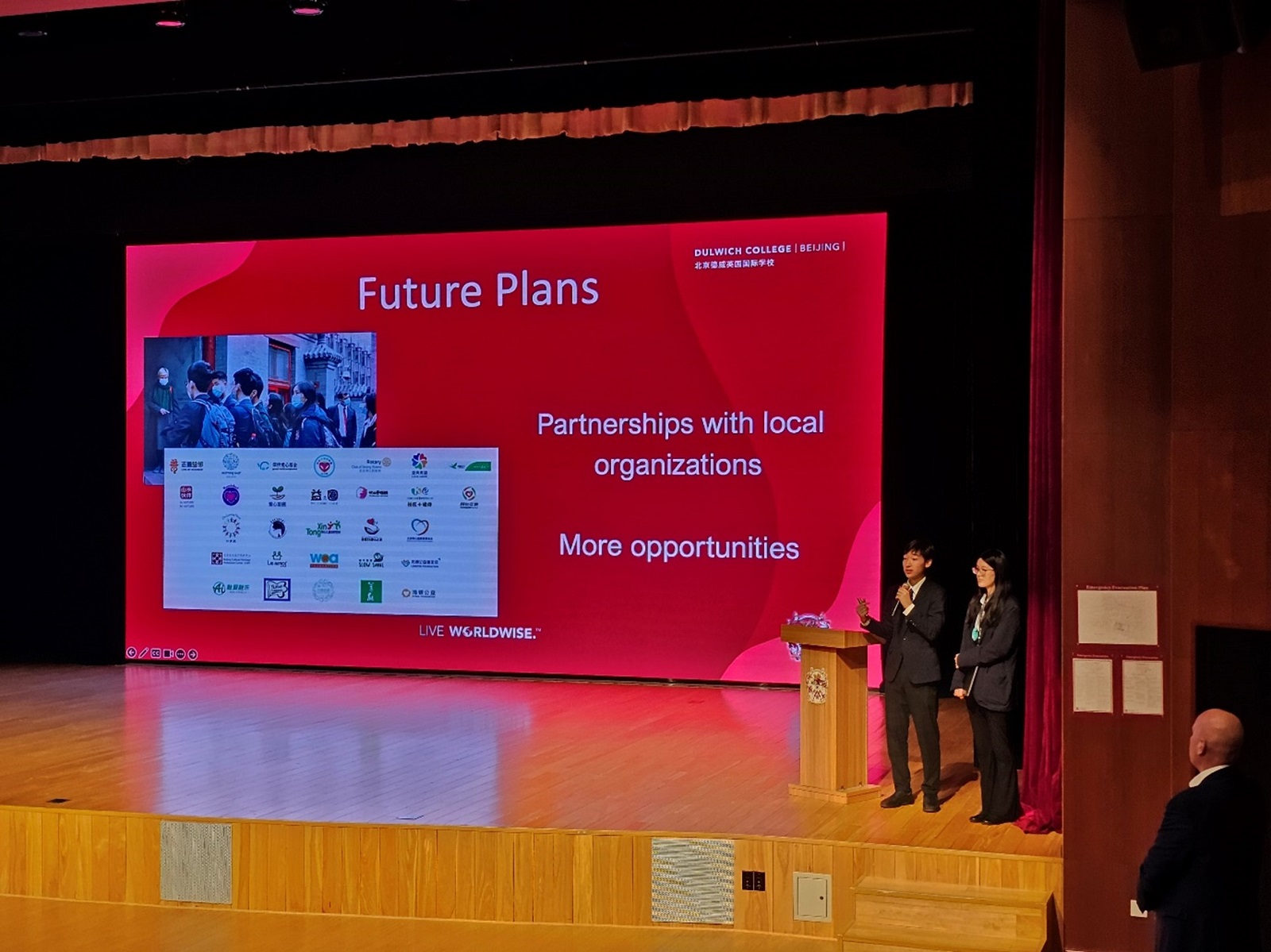 At DCB, our mission is to Live Worldwise. We aspire to equip our students with a world-class education and a compassionate spirit to utilise their skills and talents to make a positive difference in the world. This is why community service is essential to the DCB identity.
Class of 2023 Simon P, AY 2021-2022 Community Service Prefect, also elaborated on how his experience in taking part in service initiatives left a profound mark on him. "Community service is really important because it helps you develop kindness, spread kindness, and spread awareness of it.
(While at DCB), I participated in a lot of service initiatives such as Project Nightingale and Biology for Better, which was a service ECA where we created worksheets for underprivileged children and then delivered them to the children in India so that their economic poverty and their state of being underprivileged does not act as a barrier for them to pursue their interest in the sciences. So, on top of academic-related extracurricular activities, I also really enjoyed committing myself to service initiatives."
In their presentation to our community, Catherine M and Aidan S covered three aspects of Service embodied in our curriculum: Service within our DCB community, Service as a mindset, and Service as a means to understand our world.
By Catherine M and Aidan S:
Service within our DCB Community
The first step to community service is servicing our smaller local community. Only after we take smaller, manageable steps in DCB, can we then expand our impact into the communities around us. Servicing the DCB community includes a multitude of activities, including presentations, sales events, and interacting with our younger year groups.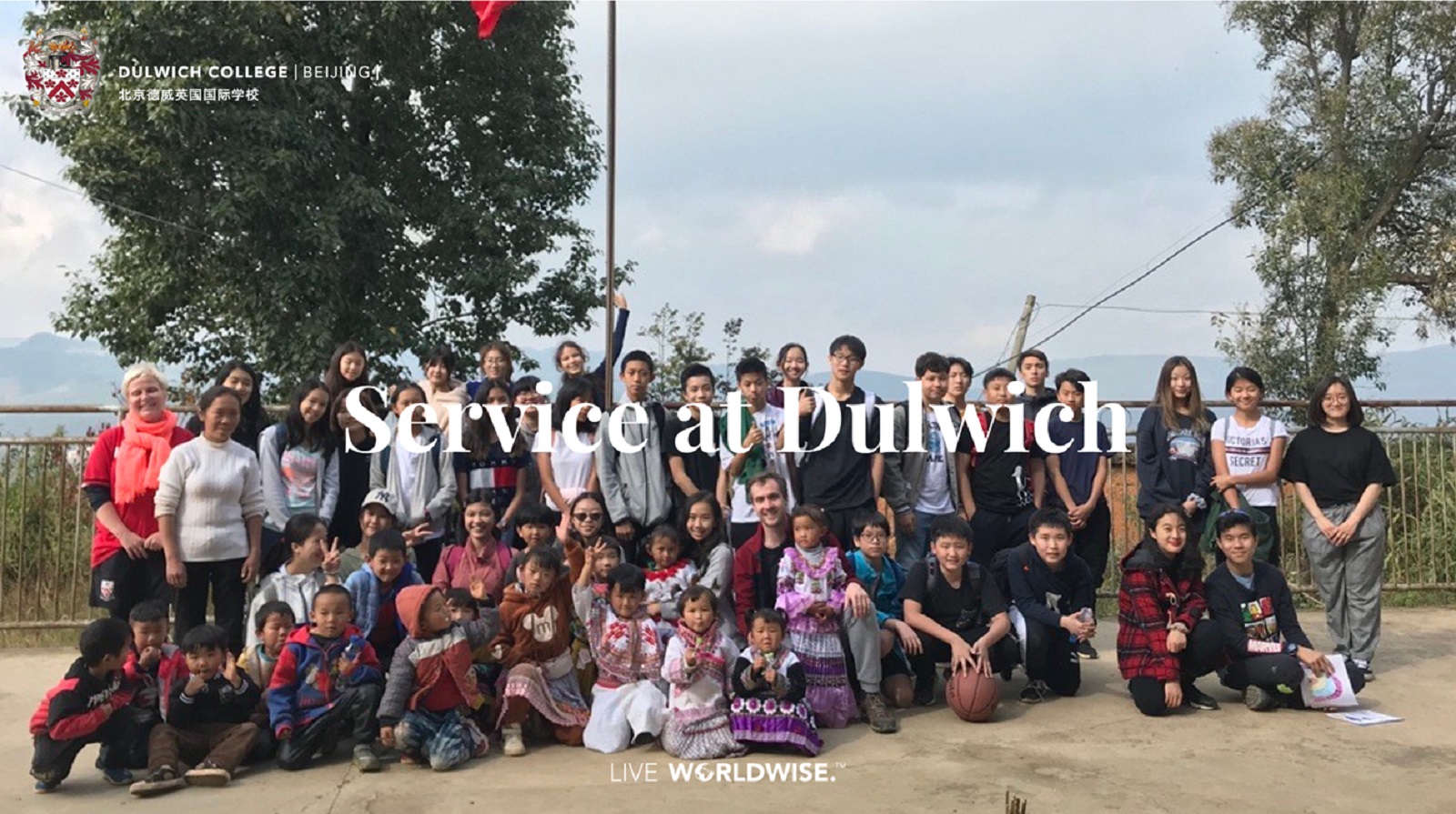 For example, Interact does presentations about important global issues, such as women's health during Pink Week and men's health during Movember, among others. These presentations act as a way to raise awareness of these issues.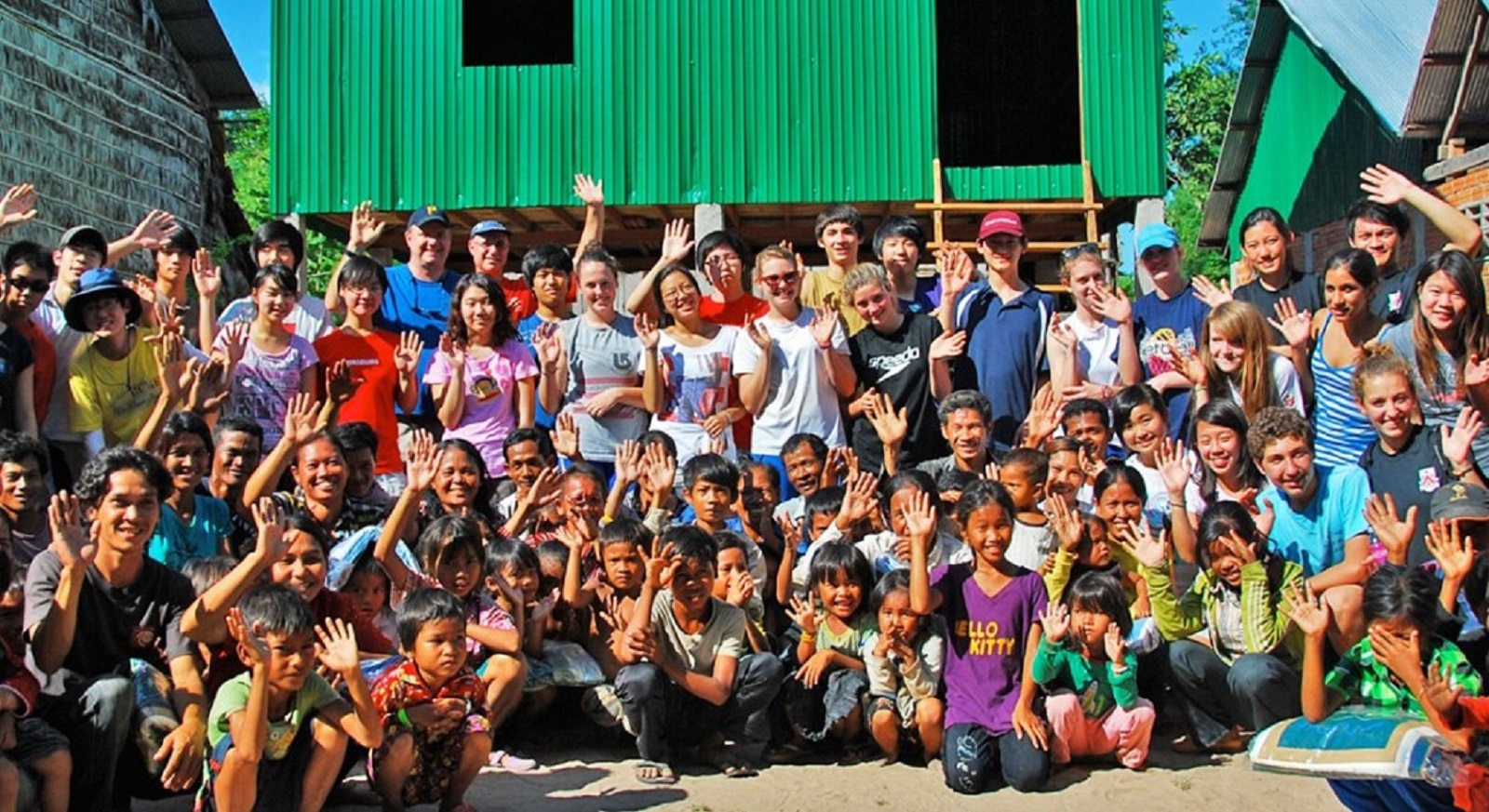 (Interact is the largest charity group at DCB. The group organizes life-changing projects that have helped many communities within and beyond China. )
Service in the DCB community doesn't only have to be about global issues. It can also be in the form of older students interacting with the younger student body through reading with EAL students or by just doing fun activities with them. These are all acts of service that are appreciated.
Service as a Mindset
Second, Service isn't just about the occasional service trip, act of service, or donation, but about embodying service as a mindset. Service should be displayed in everyday life, through the display of the Dulwich Values, helping everyone that surrounds us. Service also shouldn't be something tokenistic for recognition, or to "help" communities. It's to truly get to understand and collaborate with them.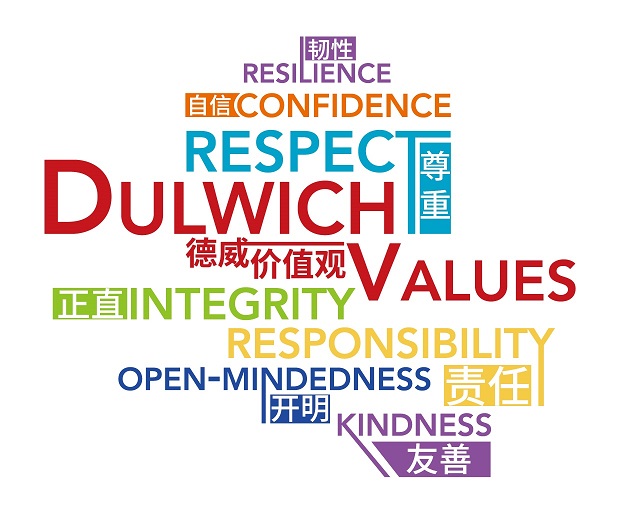 Service as a Means to Understanding our World
Service is important to understand the world issues that surround us. At DCB, students are passionate about a plethora of different issues, including the Syrian earthquake crisis, stigmatisation of mental health issues, the endangerment of many unique species and more. Through our passion, we have raised over 70,000 RMB for them.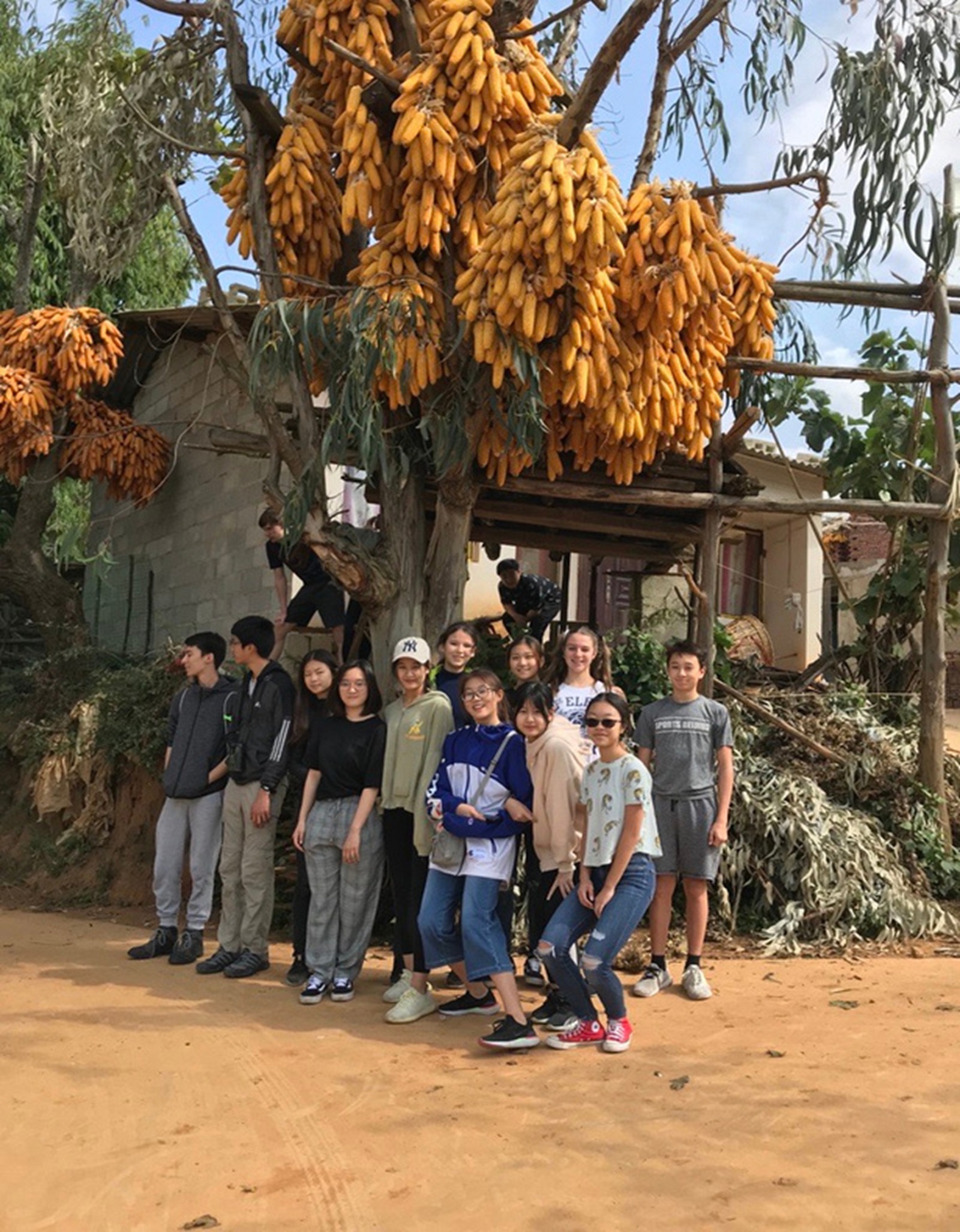 Interact members on a service trip to Yunnan province in 2019
But it's not just about the money; it's about the lives we've touched, the communities we impact, and our changed, inclusive mindset.
Service is about developing and maintaining a reciprocal relationship, becoming inclusive, empathetic global citizens.
Service at DCB starts at a young age. In Junior School (JS), this usually takes the form of service within our DCB community. We want them to develop a passion for service in manageable steps.
One example of a Junior School initiative is the introduction of plant-based meats into our cafeteria. It originated with the students learning about the excessive water usage for meat manufacturing processes. After learning about the problem, a group of JS students first advocated for the introduction of such meats to the JS canteen. From there, it spread to the Senior School canteen, and beyond.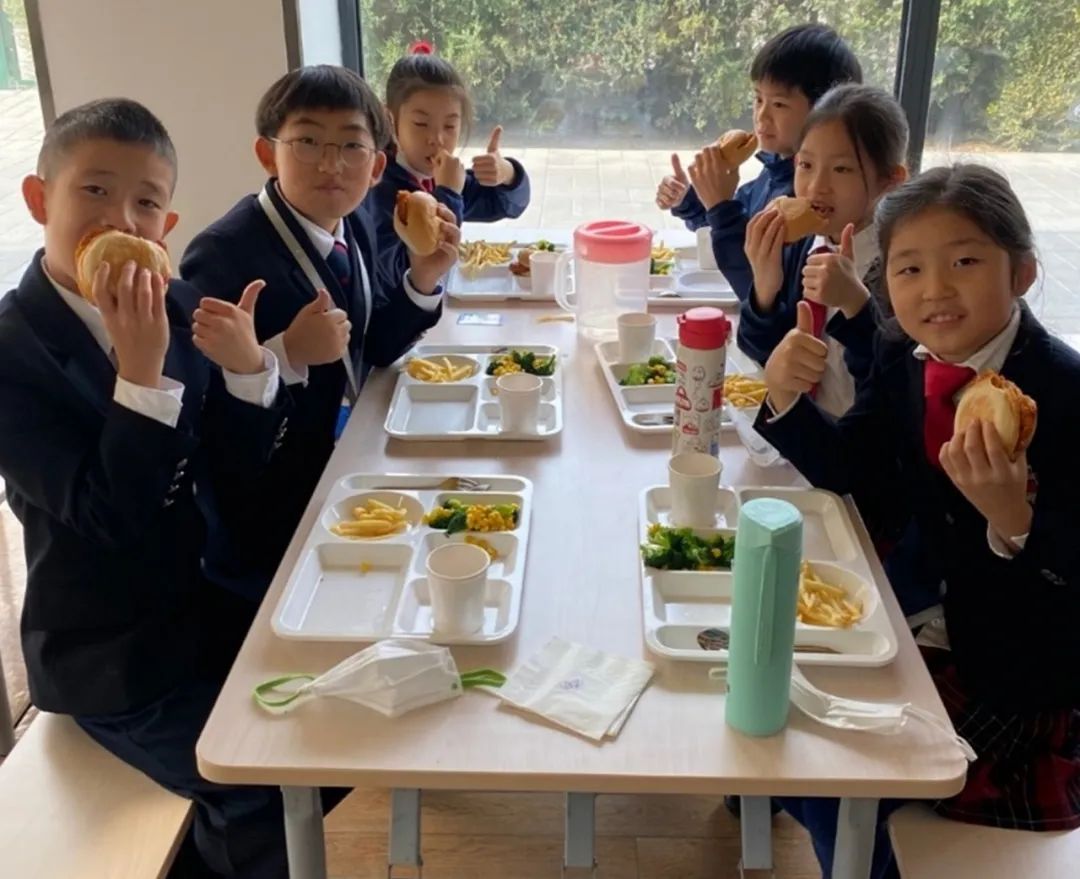 JS students introduced plant-based meat and better vegetarian options to the JS Cafeteria
Moving on to our plans for the coming years, DCB is partnered with The Giving Circle, which supports over 60 organisations in the Wenyuhe area. In a post-covid era, we aim to build strong relationships with these organisations. No matter what students are passionate about, we can help find their organisations to collaborate with and expand their impact on our local community. Service starts with impacting the people around you, then expands to a bigger, more global, impact.
Thank you for all your support last year that made it so meaningful and fulfilling. Looking forward to a great year of service!