Dulwich College Beijing 2023 Senior School Spring Ensemble Showcase

On Tuesday March 21, Dulwich College Beijing (DCB) welcomed its first Senior School Spring Ensemble showcase since prior to COVID. Clare Anderson-Au, Head of Senior School was thoroughly impressed and described it as "absolutely spectacular". "The large audience were treated to numerous musical pieces of the highest quality. Being my first showcase here at DCB I left feeling very proud of all student and staff who took place."
Head of College Anthony Coles concurred with this assessment and thanked the directors – Mr Elshout, Mrs. Nolan, Mrs Carey, Mrs Conte and Ms Jin – for the remarkable achievement.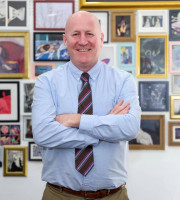 The quality of each of the choral and musical performances was simply outstanding. Several pieces of music selected for each ensemble were technically very difficult and the audience was entertained.
- Anthony Coles, Head of College
The evening was very well-supported by the school community who came out in droves to be part of the event to enjoy the acts by over 150 performers from various groups such as the Big Band, Chamber Orchestra, Cello Ensemble, Testostertones, Grace Notes, Dulwich Voices, Soulful Sisters, Soul Band, Chamber Choir, Senior String Ensemble and the Symphony Orchestra. Originally planned for Christmas, COVID restrictions forced the event to postpone and feels extra special to everyone that evening, as it felt like a return to pre-COVID times when DCB regularly celebrated the work of our ensembles through large concerts like this one.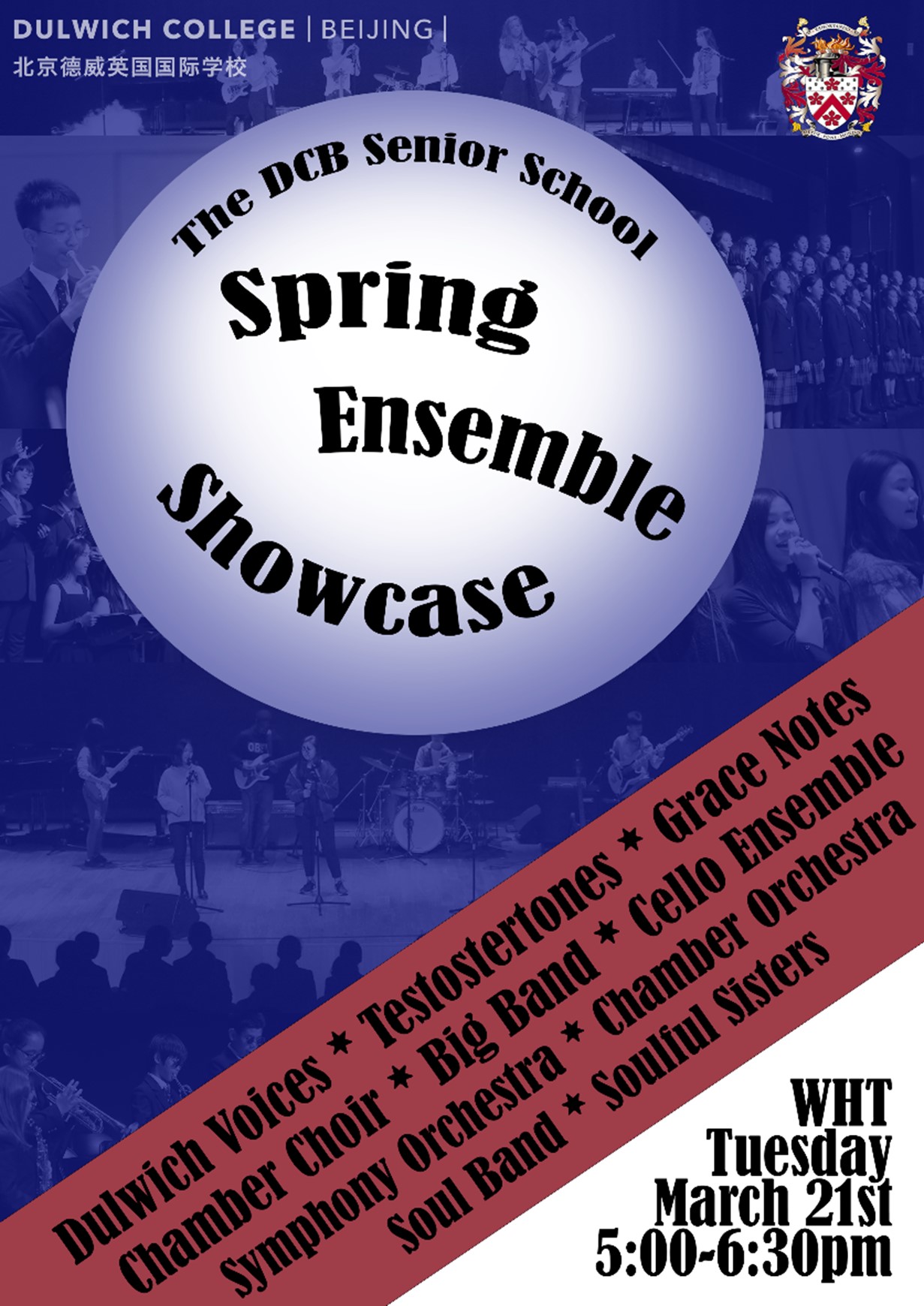 The images in the poster above are all from 2019-2020
Proud DCB mum Zhirong L, whose three daughters also participated in the event, also shared her thoughts saying, "The Ensemble last night was the first time I watched students' performance in the school theatre. Watching (my daughters) perform together in the chorus, I was very proud as a mother. I saw the confidence and satisfaction the music brought to them. Children continuously pursuing their passion is a true demonstration of Dulwich's value of "resilience"."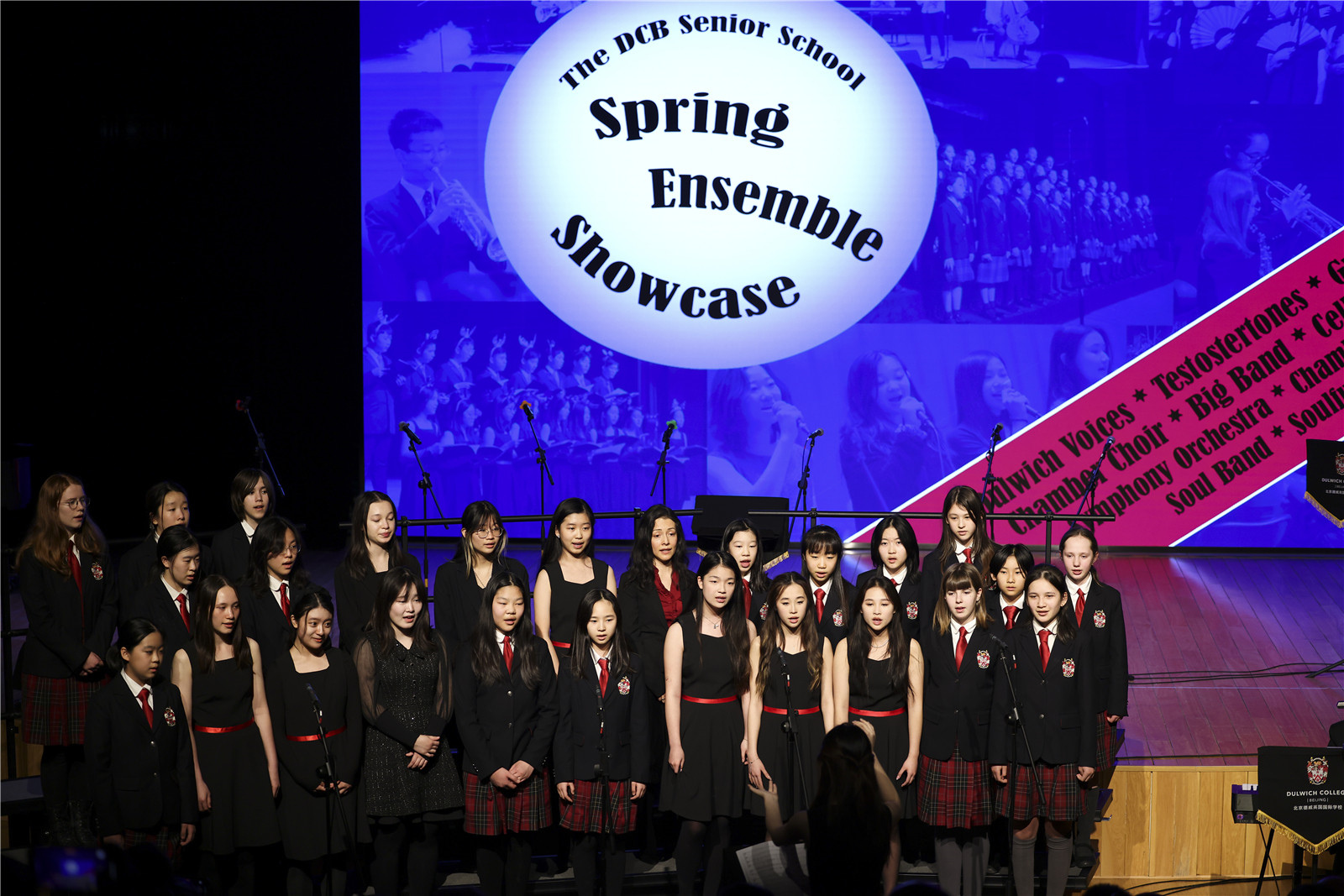 DCB Parent Zhirong L, whose daughters transferred from Dulwich College Suzhou to Dulwich College Beijing in 2020, is proud that her children are able to continue their passion for music at DCB
As a member of the school parent choir herself, she can't help but give her full out support to her children when it comes to various music ECAs. "(By) participating in the school's choir and orchestra, the children raised their musical literacy, gained friendships, experienced team spirit from collective efforts, and appreciated the joy and pride of successful performances. I hope they continue to contribute to the school's music programmes. As a parent, I especially appreciate DCB's holistic education. The school has a team of highly professional music teachers. Special thanks to these teachers for guiding the students through the many rehearsals behind the scenes, enriching the students' extracurricular learning, and presenting such a beautiful performance to our community."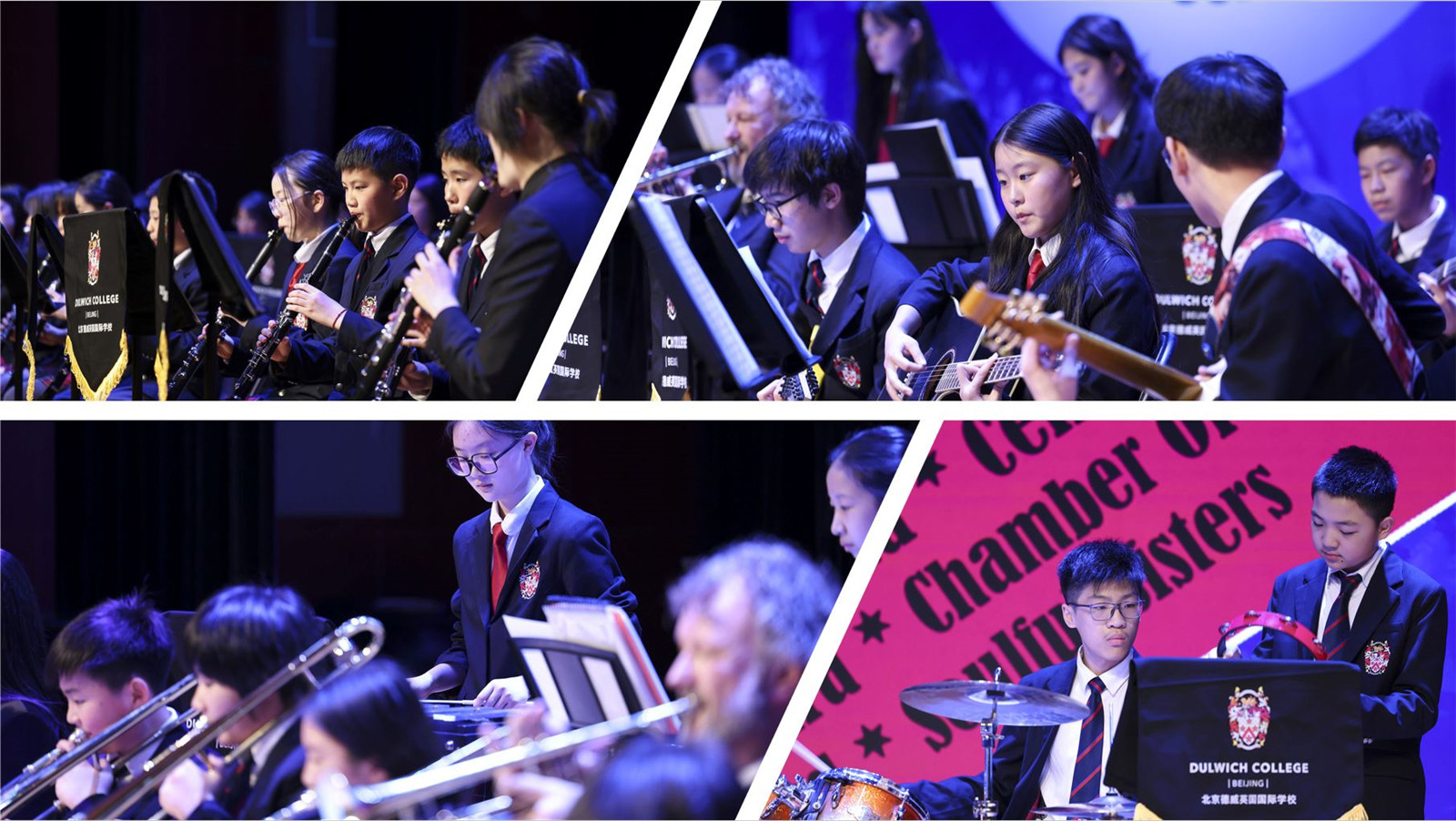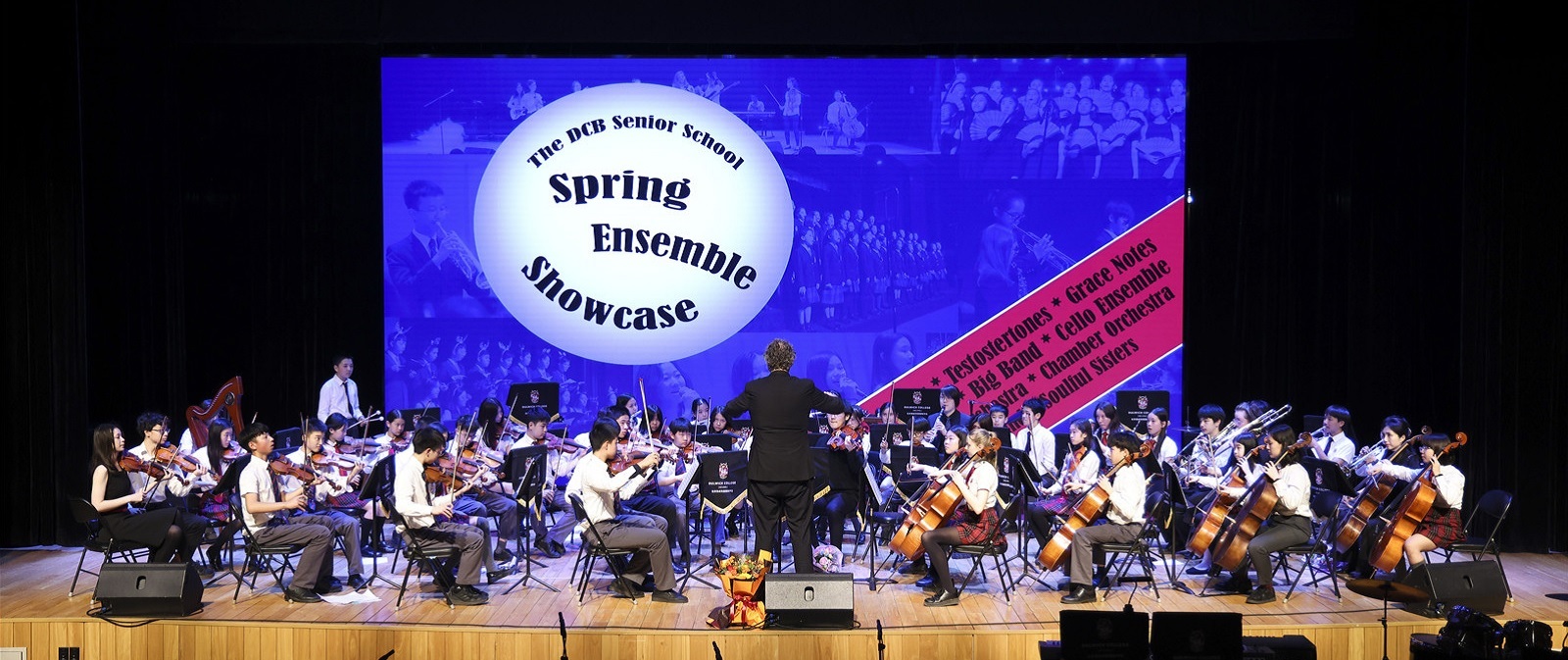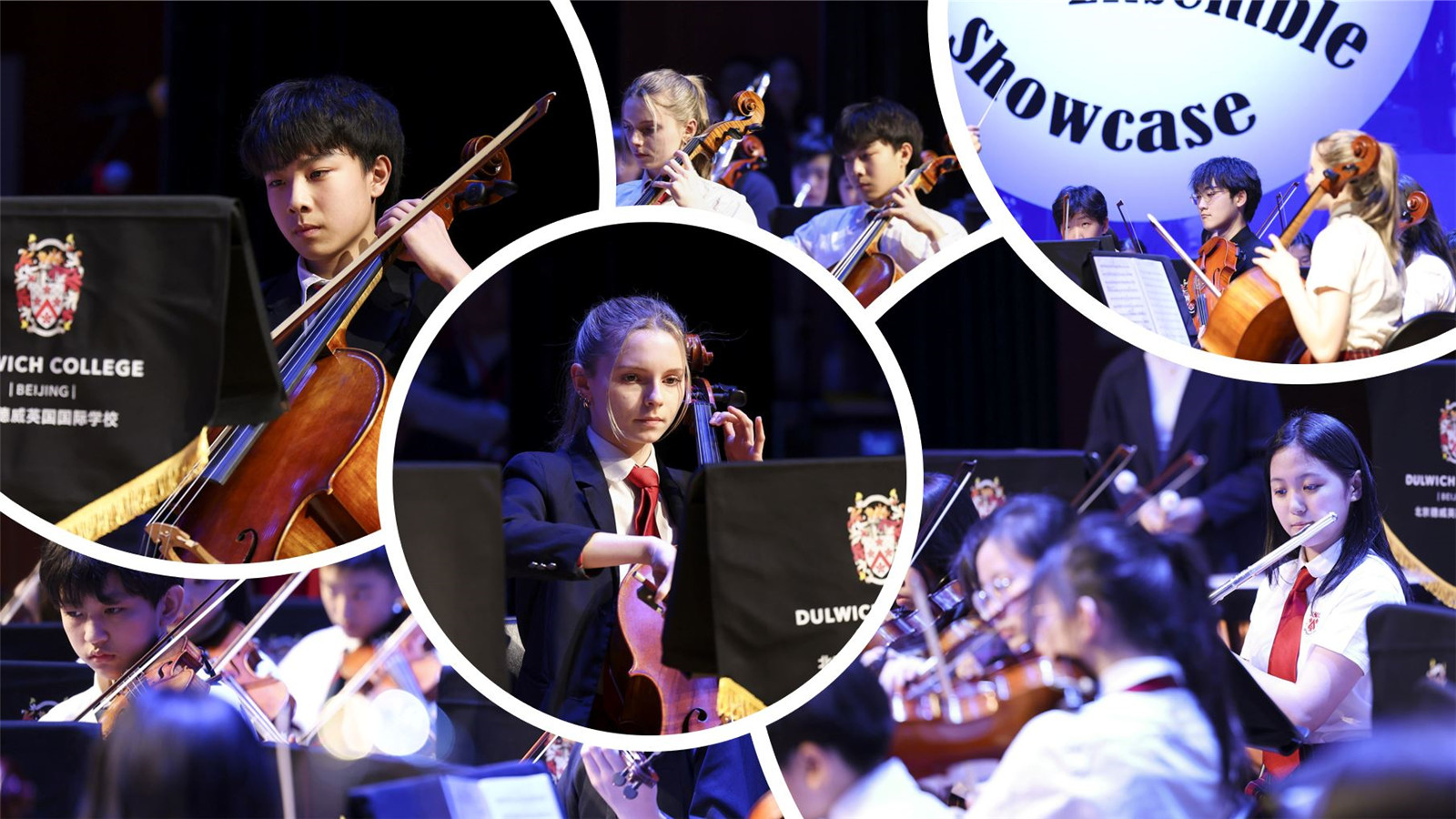 A special congratulations to our student conductors, Ellie K (Year 12), Andrew M (Year 13) and Helena Z (Year 13) for their commitment to preparing their ensembles for the performance. Congratulations also to our new Performing Arts Prefects, Ethan Z (Year 12) and Megan D (Year 12) for their work as hosts for the evening.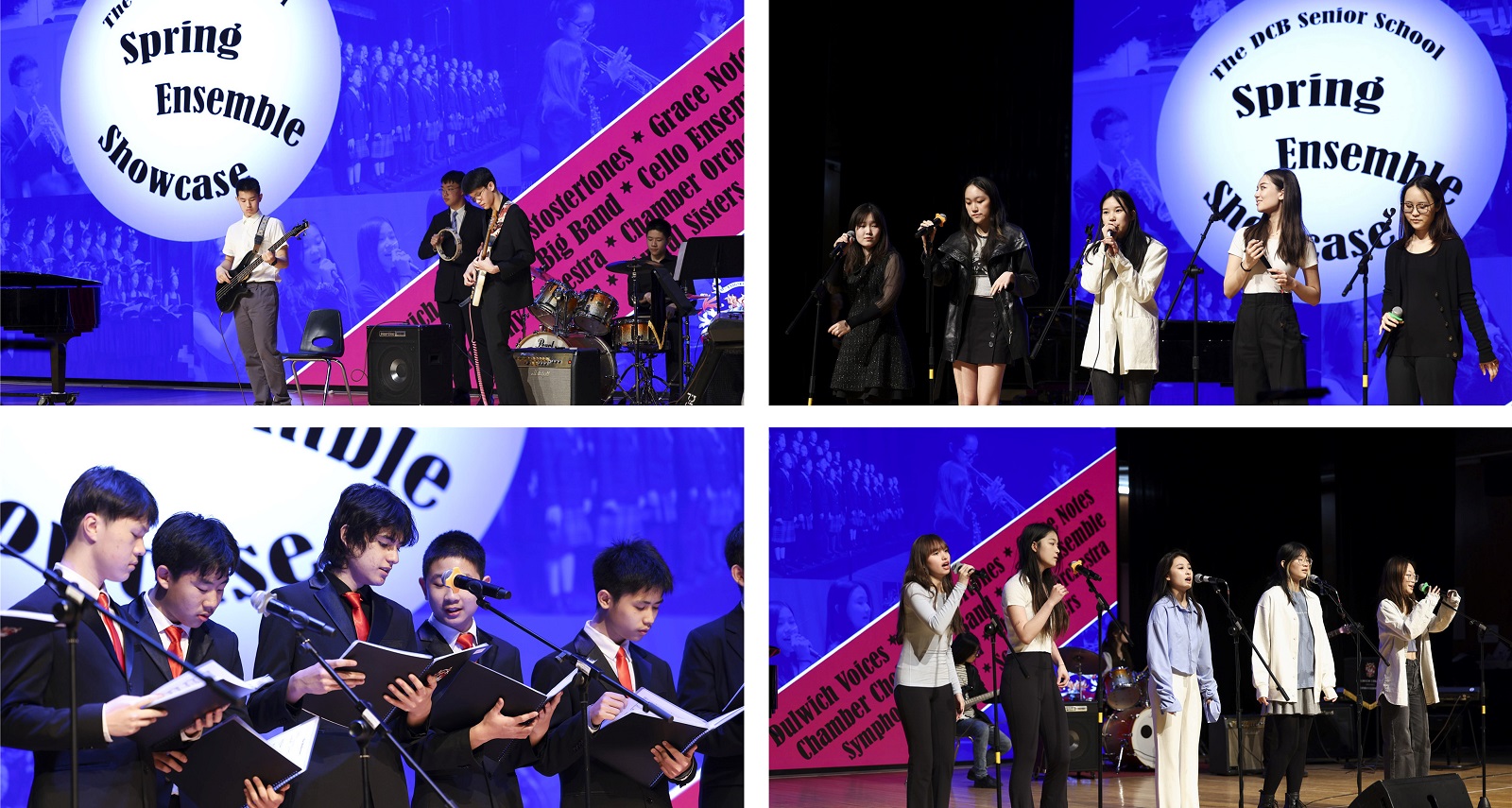 Special thanks to our ensemble directors, Shudan Carey, Paola Conte, Li Nolan, Janice Jin. Thanks also to James Mitchell who supported one of the ensembles as an adviser. Thanks to the staff that offered their supportive expertise leading up to the concert and on the evening; Alma Yang, Emma Sun, Yifan Li, Lavine Zhang and Neyo Zuo.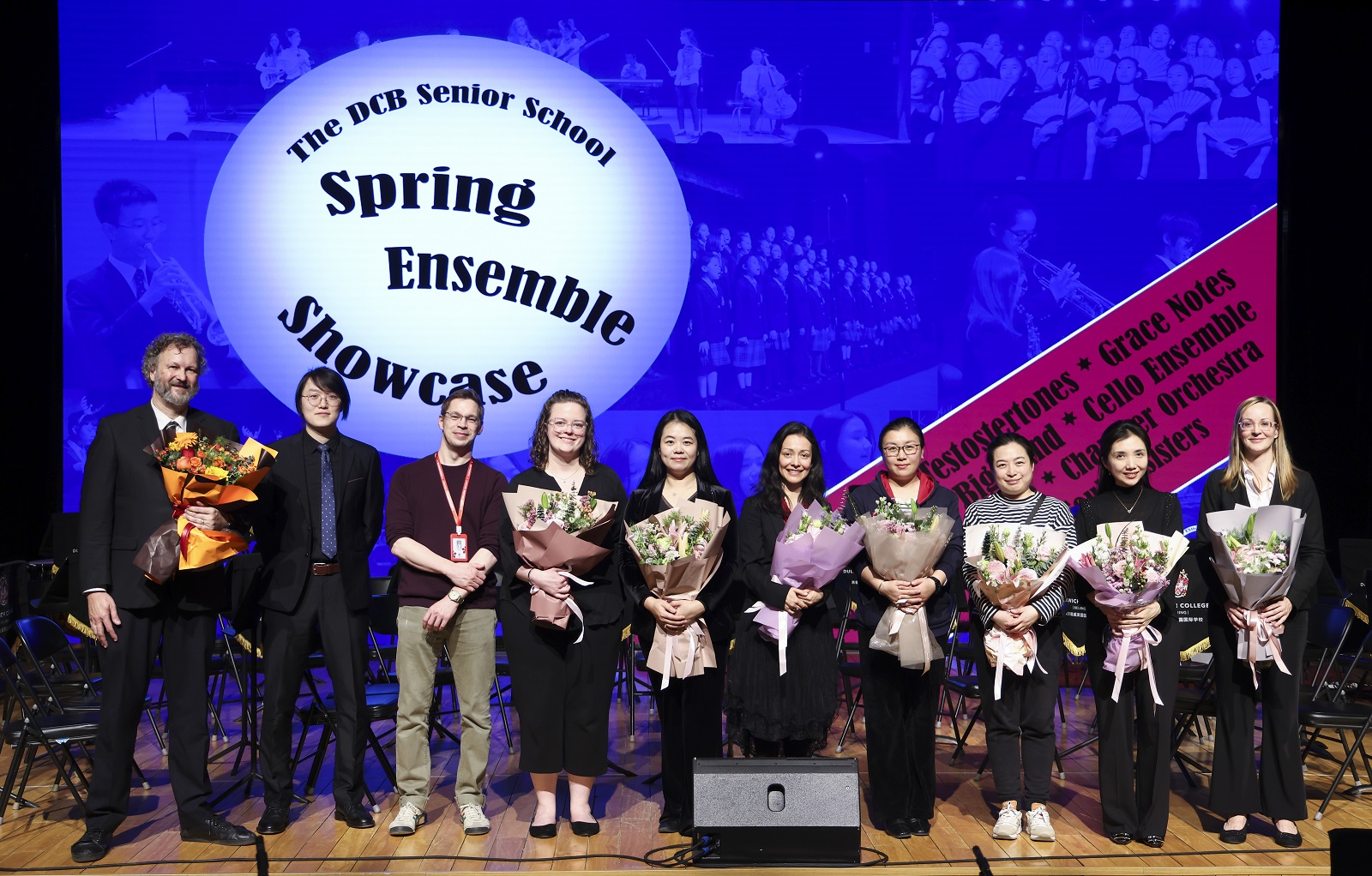 Dulwich College Beijing places a high value on the arts with ample opportunities for students to participate at all levels. To learn more about how our vigorous arts programme equips our students with skills for lifelong success, sign up for a school tour.