Future Ready: DCB's Commitment to a Tech-Enhanced Education
Over the last six months, learning has shifted online for hundreds of millions of children, as schools around the world sought to adapt to the lockdown measures resulting from the COVID-19 pandemic.
While it was a sudden transition, DCB was able to turn to the global network and extensive resources of Dulwich International, which proved invaluable for sharing and learning best practices. The specific expertise of the IT team and each school's dedicated Ed Tech leader also came into play, as they quickly put their effort into enhancing online learning and honing the tech skills of staff and students. Thankfully, DCB could count on its robust tech infrastructure during this urgent period, which it has been building since 2014 – years before other international schools began embracing the potential of tech tools.
An Emphasis on Device Fluency and Ample Resources
When it comes to students, DCB believes in equipping them with a sophisticated understanding of technology and devices. Starting from the Early Years, students experience a tech-enhanced education. With every three students sharing one iPad to control screen time and develop healthy digital habits, they use software such as SeeSaw, a digital portfolio that captures their school work so that they can share it with their parents. Meanwhile, starting from Year 4 and 5, Junior School students receive one tablet each. Once they reach Year 6 and up, it's BYOD – bring your own device.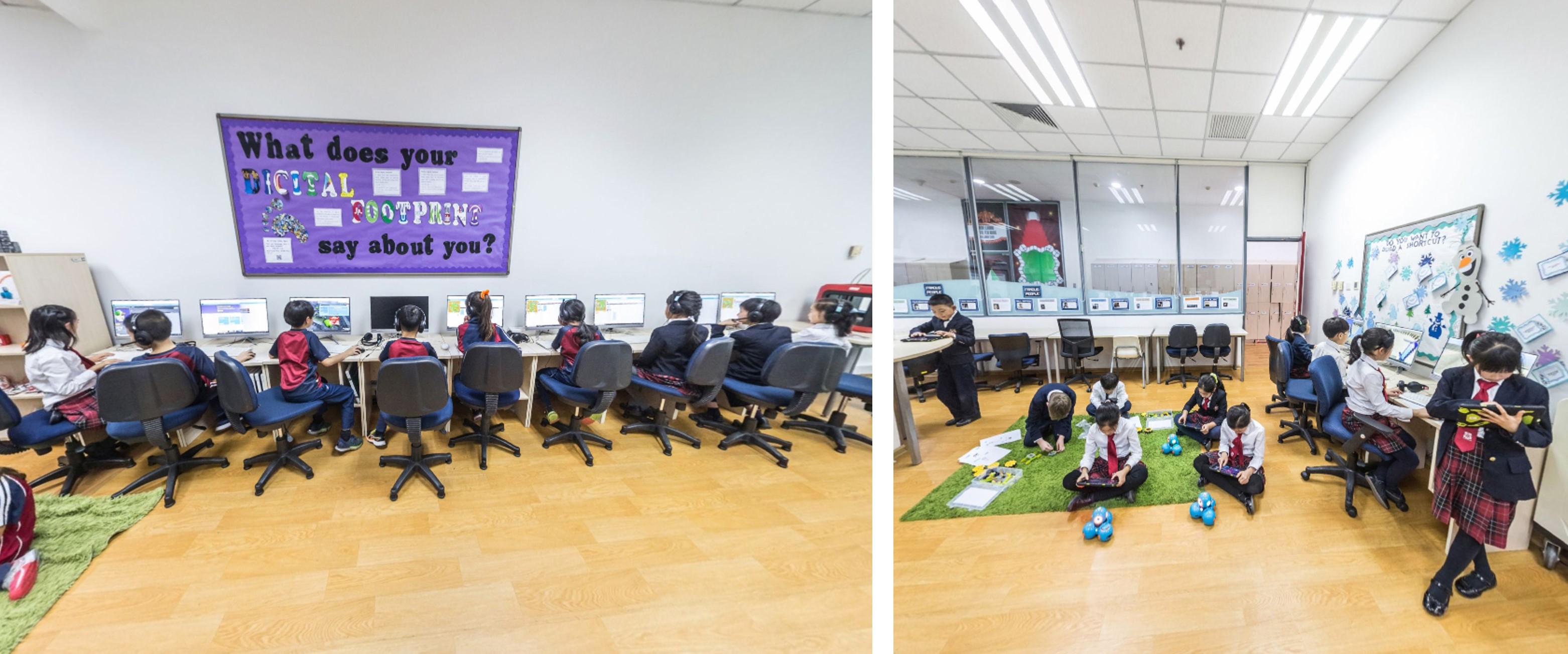 The digital education turns up a notch in Senior School, with the SE21 programme that seeks to nurture problem solving skills and digital competencies by simulating real-world technological and entrepreneurial environments. Students have the opportunity to explore devices such as laser engraving machines and 3D printing machines, while 72 laptops are available for the design team to share. SE21 even earned the International School Award 2019 for Creativity in Learning.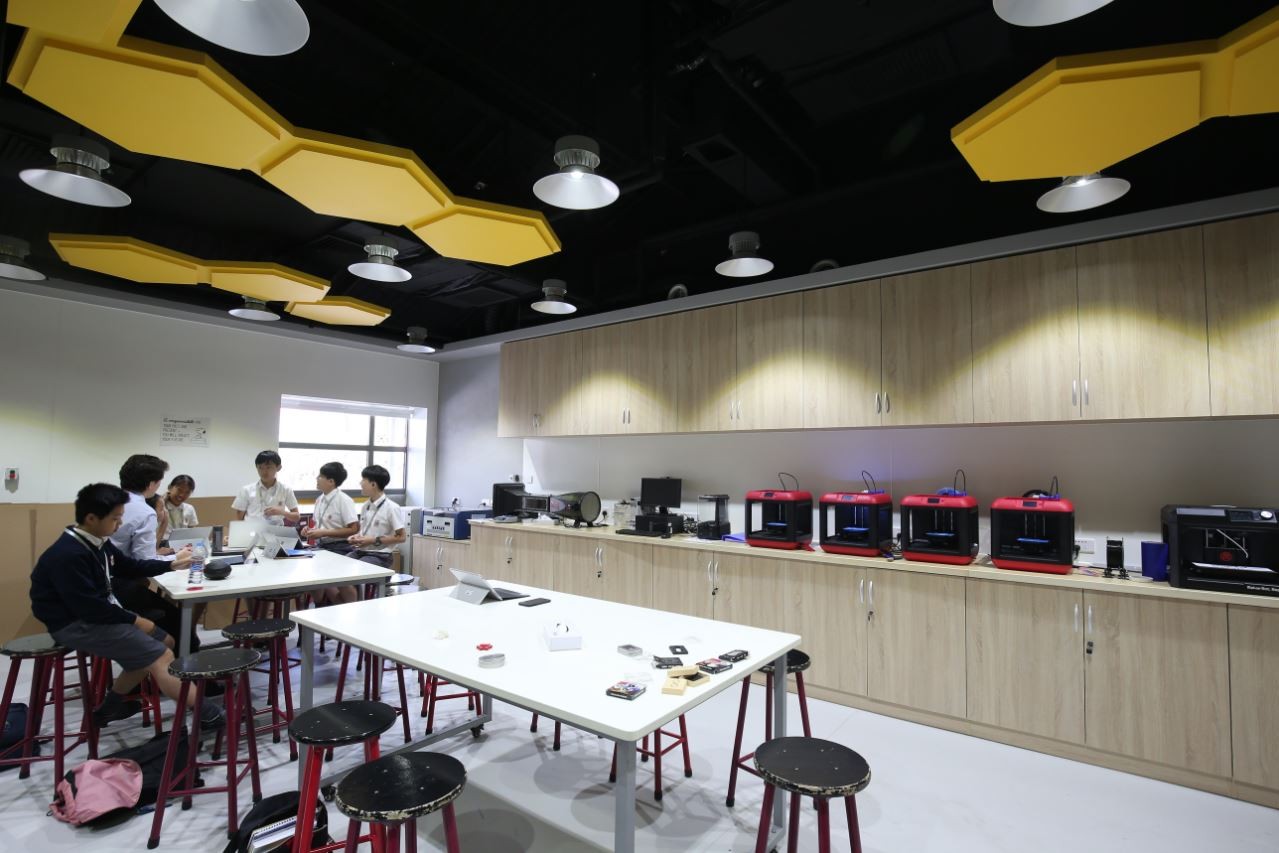 A Strong and Dedicated IT Team
When the outbreak hit, staff and teachers quickly sprang into action – as did the IT team, who leveraged its in-depth expertise and years of experience to quickly enhance DCB's tech infrastructure to meet the needs of full-scale online learning.
"As a 12-person strong IT team, we had the capacity and the know-how to confront these challenges," said Wayne Yang, Head of Information and Communications Technology (ICT) at DCB. "We strongly believe that students come first, so our number one goal was to make IT better so that we could guarantee an engaging online learning experience."

The IT team immediately began analysing the different online learning and video platforms available, conducting an assessment based on the criteria of speed, stability and the interactive and file sharing features available. Besides readying the infrastructure, the IT team even arranged the delivery of equipment, installed with the relevant software, to teachers across the country. Most were done by express mail; a few even carried out in-person.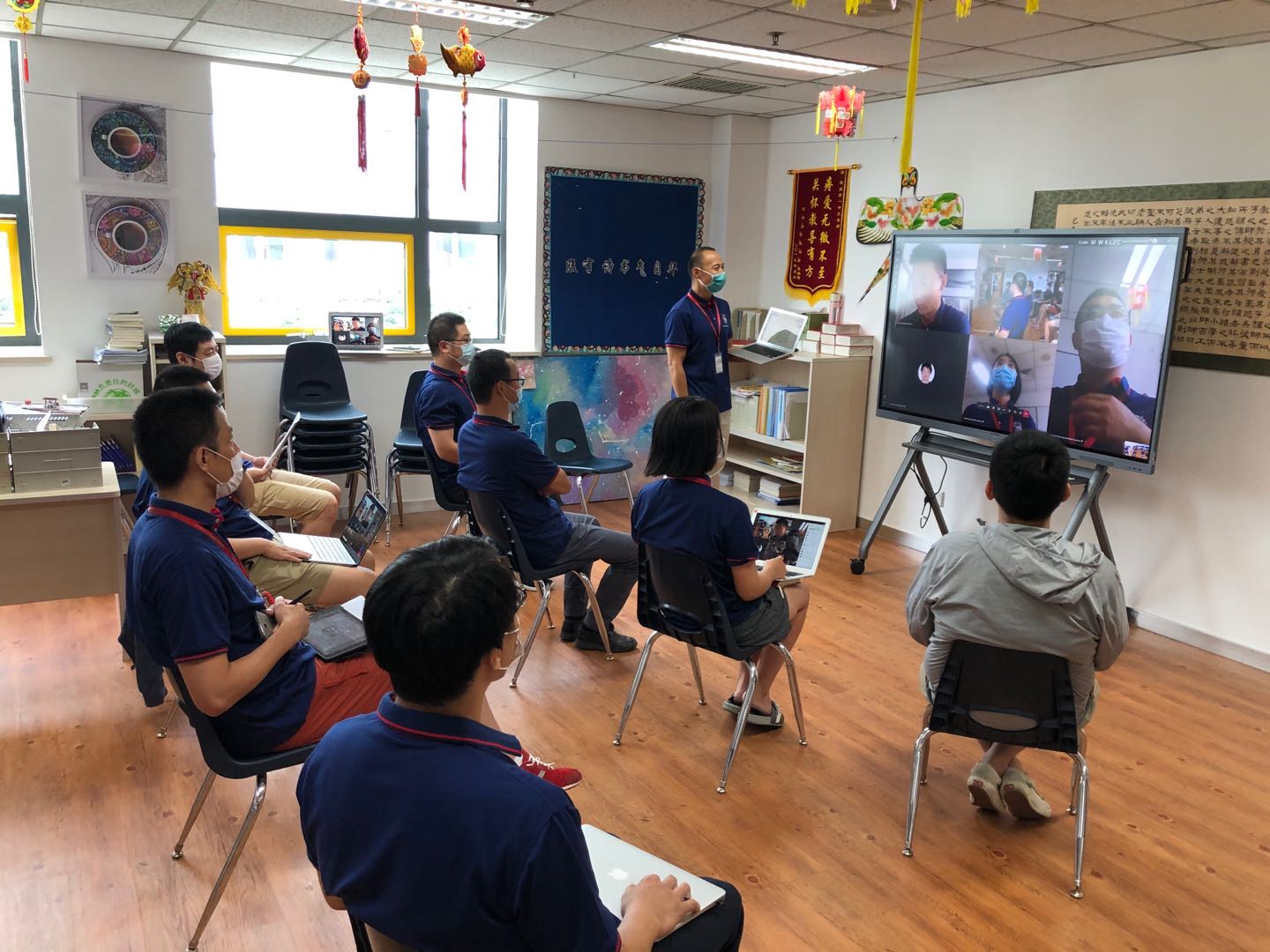 To ensure that problems were dealt with immediately, all queries to the IT Helpdesk hotline were forwarded directly to the team members' mobile phones. Working around the clock, the team also held weekly meetings to review past lessons from a tech standpoint, so that they could forecast the needs and potential solutions for the upcoming week of lessons.
"Not only did we liaise closely with teachers during the whole process, but we also dedicated much of our time to supporting overseas families," adds Wayne. "With all hands on deck, we often worked till midnight to provide remote support to overseas families – and will continue to do so in the new school year."
Preparation for the New School Year
With online learning to remain a vital component of education in the near future, DCB's staff, teachers and IT team are prepared to ensure that teaching and learning remains uninterrupted, rich and engaging for students.
DCB has made a significant tech investment this summer. This includes the MaxHub collaborative interactive displays, increasing Internet bandwidth, fortifying the back-end support for online learning and compiling a wide range of how-to documents and videos to help students and families get used to the software and devices.

Post-outbreak, each school's academic Ed Tech leaders quickly began working on ways to upskill tech capabilities of staff and students. Over the summer, Yosef Karasik, Senior School Teacher of Computer Science and Mathematics, and Tracy Lee, Director of Primary Ed Tech, have created a comprehensive professional learning suite for all new staff so that they can familiarise themselves with the new teaching tools. Meanwhile, the Masters in Technology student leaders have created a full tech induction for new students, to make their onboarding as seamless as possible.
The school and staff are ready for the new school year! Below are a few images of the interactive Senior School new teacher planning week. Some teachers will be on campus and the rest online. Let the learning begin!