The Hon. Shackleton Meets DCB Students
The Hon. Shackleton Meets DCB Students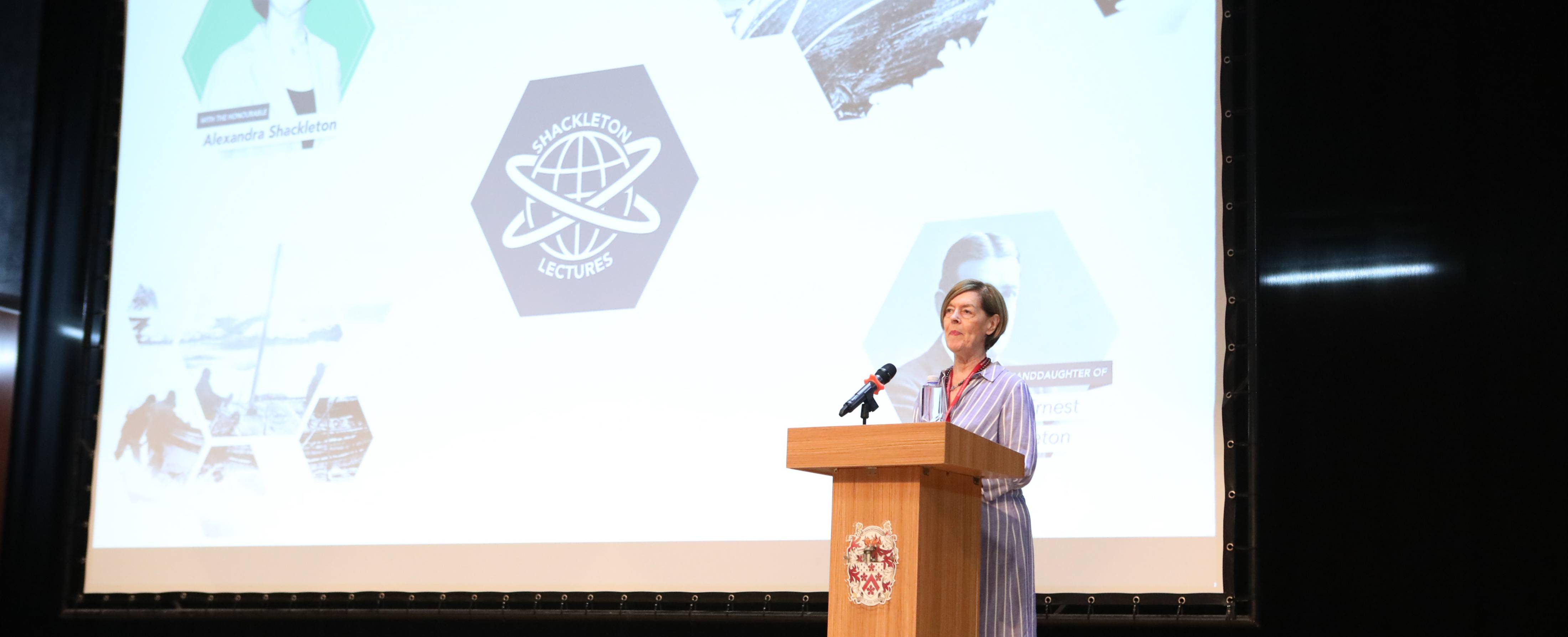 We were delighted to listen to tales of leadership, loyalty, and resilience as told by the granddaughter of one of the greatest explorers in the twentieth century. Dulwich College Beijing was privileged to receive a very special guest on Monday—the Honourable Alexandra Shackleton on her first ever trip to China! In both auditorium and more intimate settings, she met with students, parents and staff and answered questions about Sir Ernest Shackleton's expeditions as well as about what it is like to travel to the Antarctic, which she has done five times.
Through the talks, DCB students gained insight on Sir Shackleton's qualities that held the 28 men together when they were stranded in the Antarctic during the Endurance Expedition 1914 – 1916. These qualities included pragmatism, the ability to maintain morale, and also, the courage to stand up to peer pressure. Sir Shackleton gained loyalty from his men because he was loyal to them; the wellbeing of his men came first. He did not separate the officers from the rest of the crew; everyone did menial jobs, and groups were put together according to personalities, not rank.
"It was unusual for leaders 100 years ago", said Alexandra Shackleton of her grandfather in an interview with DCB Head Girl Yi Wen L, "He took lots of trouble to get to know his men—their strengths and weaknesses." You can see a short clip of the interview here:
By the way, the name Shackleton is no stranger to Dulwich. Ernest Shackleton was a graduate of the founding College in London. There, you can visit the James Caird, the famous life boat that braved 800 miles (1,287 km) of turbulent sea to reach South Georgia. Here in Beijing, we have enjoyed listening to the inspiring stories as told by his granddaughter.