DCB University Counselling: Helping Students Activate Their Potential
Counsellors are one of the most important people in a student's journey to university. Not only do they assist students in exploring their options and putting together the best application possible, but they help guide their academic, professional, and social-emotional development on the whole.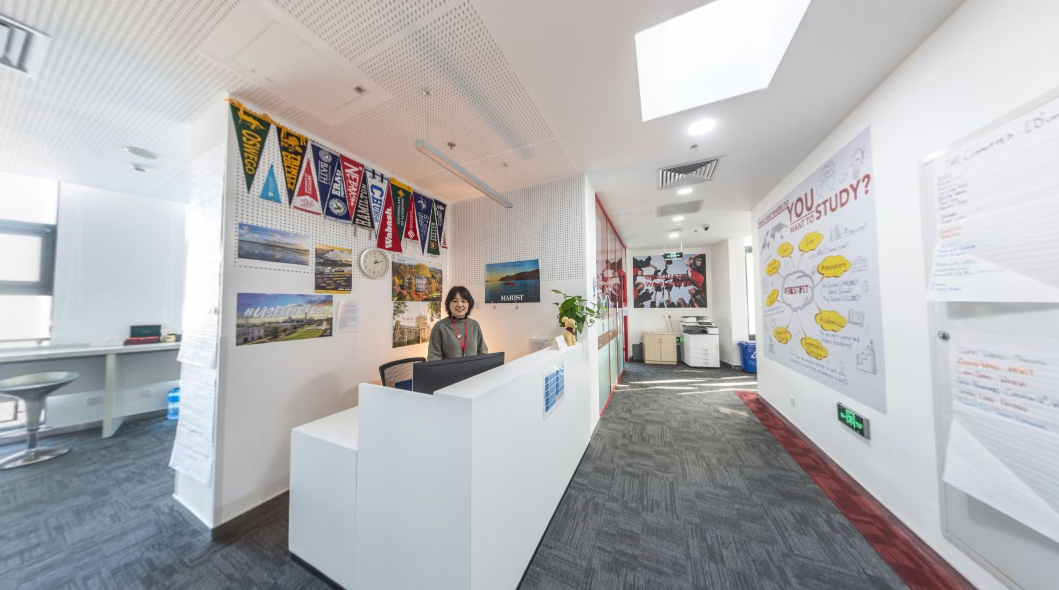 At DCB, university counselling takes on an enhanced meaning, with a full-time counselling team that provides parents and students with comprehensive support in all areas related to university preparation, application, and selection. This means going beyond application essays and interview preparation to advising on the International General Certificate of Secondary Education (IGCSE) and International Baccalaureate (IB) course selection, standardised testing strategy, extracurricular activities, and more.
The team is headed by Jeffrey Harmon, Director of University Counselling. With seven years of experience in China and two years at DCB, Jeffrey graduated from the University of Illinois at Urbana-Champaign summa cum laude with a degree in Global Studies and East Asian Languages and Cultures. During his time in university, he also worked in residential life and participated extensively in research on the experience of Asian international students, preparing him well for his later endeavours advising families on their upcoming transitions.
Jeffrey and his team boast a wealth of knowledge and experience from working in university admissions offices, teaching students, and having been international students themselves. They have successfully counselled students who desire to study in renowned universities around the world, including the United Kingdom, the United States, Canada, South Korea, Hong Kong, Singapore, the Netherlands, and Australia.
"As full-time university counsellors, we can devote more individual attention to each student, making sure they are progressing on their own journey to discovering their interests, setting goals, and then achieving them," explains Jeffrey. "We firmly believe in helping students understand the multitude of options they have."
The journey to university truly starts when students enter Key Stage 4 in the IGCSE curriculum. Not only do they begin choosing their subjects, but universities pay particular attention to the choice of courses as part of the overall assessment.
This doesn't mean that Year 9 students must already have a clear-cut idea of what they want to do in the future. "What is more important is that each student honestly reflects on what aspects they enjoy about school, which aspects are a bigger challenge to them, and what kind of future they imagine for themselves once they aren't a student anymore," says Jeffrey. "This is a more difficult task, but it lays the important foundation for nurturing genuine motivation."
The counselling team plan to engage with students earlier on in their journey in Senior School and provide more platforms for dialogue with parents. Earlier this year, DCB launched an initiative named Worldwise Academy linking students with professionals in areas of science and technology; business, finance and entrepreneurship; arts and creative industries; and public affairs and law. Jeffrey considers leveraging Worldwise Academy and other initiatives like Coffee with the College Counsellors when the circumstances allow. Enhancing communications is essential to ensuring "no bad applications, " as it begins the counselling process early to establish the groundwork for a robust application.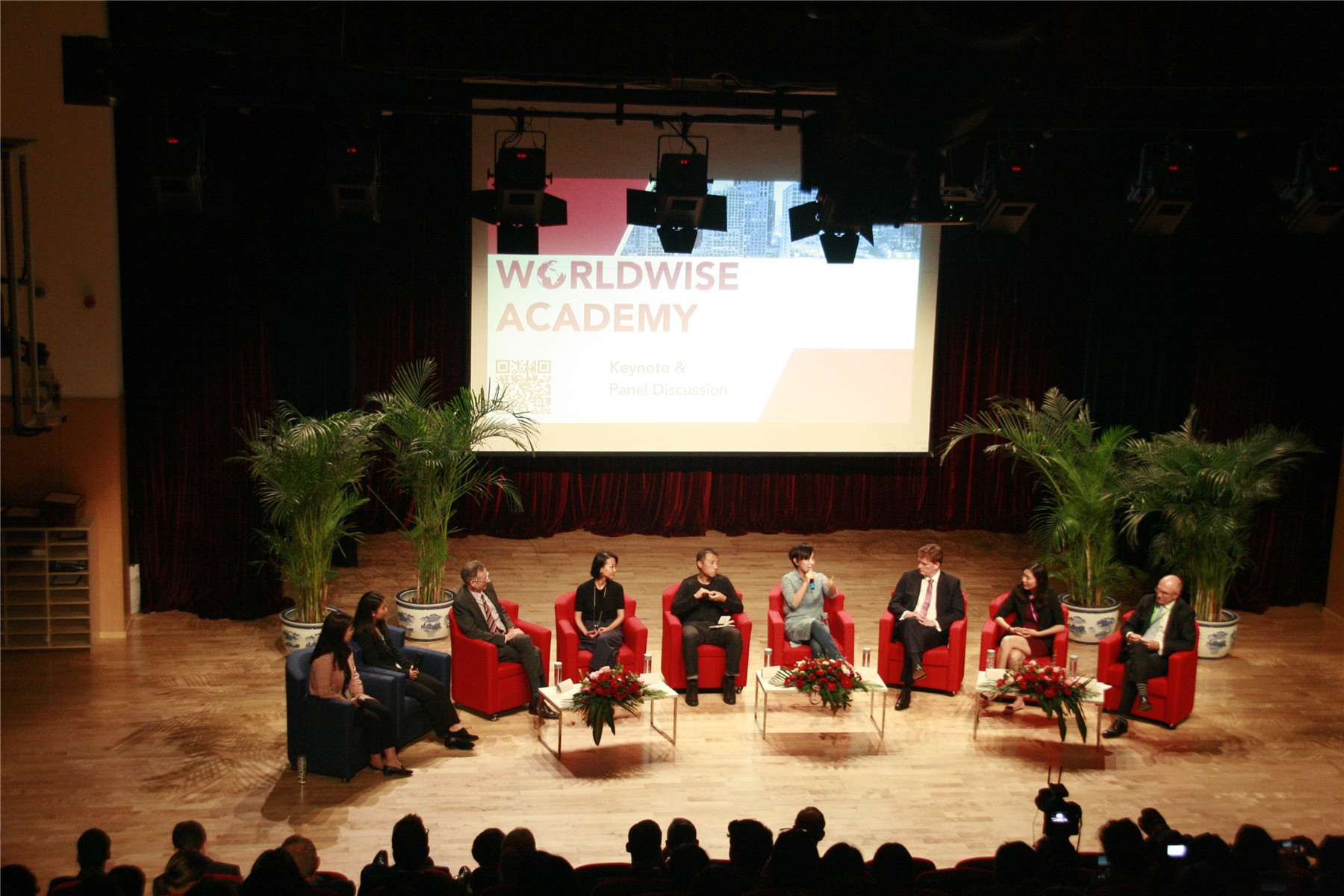 "This is an individualised process, meaning there is no clear-cut formula," stresses Jeffrey. "It requires a significant degree of trust and active communications between students and counsellors. We also work closely with the entire school and even the broader Dulwich International network to create holistic support structures, so that the development of skills or intrapersonal reflection needed for university preparation is woven into other aspects of school."
Preparing for university study is a long process that involves many different components, and one of the most important factors is parents. As a complement to the academic and personal development that takes place at school, parents play an important part in facilitating meaningful exploration, reflection, and communication.
According to Jeffrey, one of the major milestones in a student's journey is being able to answer the question "Why?" When it comes to university selection, students need to be able to articulate the reasons behind their choice of target country, university, profession, or major by Year 11, as there are distinct strategies with course selection for the IB Diploma. Open communications with parents and the opportunity to experience different things is instrumental to helping students gain clarity and a sense of purpose.

"Share your own experiences as a teenager and young adult, including what you enjoyed or didn't about school, university, or your first job," urges Jeffrey. "Allow them to try new things, but also hold them accountable when they need to honour commitments. Give them the space to problem solve, which will involve struggling and even temporary failure."
A Look Back at the Class of 2020's Excellent Results
Not only did the Class of 2020 achieve stellar IB Diploma results, but they also earned places in leading universities around the world. "By no means was this past year an easy ride," admits Jeffrey. "However, the results stand as a testament to the importance of the difficult yet necessary conversations about aspirations versus reality and the strategy to bridge the gap."
The achievements include:
DCB's first offer of admission to the Korean Advanced Institute of Science and Technology (KAIST), which only admits 40 or fewer overseas students a year.
Strong results across elite universities in the United States, with students planning to enroll at Princeton University, the University of Chicago, Brown University, Rice University, the University of Notre Dame, the University of California-Berkeley, the University of California-Los Angeles, and the University of Southern California.
Confirmed offers among the most selective universities in the United Kingdom, with students planning to enroll at the University of Cambridge, the University of Oxford, the London School of Economics and Political Science, and University College London.
Continued excellence in the arts, with students to pursue Film and Interactive Media Arts at New York University, Architecture at McGill University, music at the Berklee College of Music, performance at the New England Conservatory, and additional programs at Parsons School of Design, Rhode Island School of Design, Emerson College, and the University of the Arts London.
With such promising and diverse roads ahead for the Class of 2020, Jeffrey encourages parents to cultivate their children's interests. "Give your child enough time and exposure before they settle on a major of interest or a potential career," he advises. "Let your child see the complexity and potential of what is truly possible; you can never be pleasantly surprised if you do not set up the chance."