Head of College Anthony Coles: Welcome to the 2020-2021 Academic Year!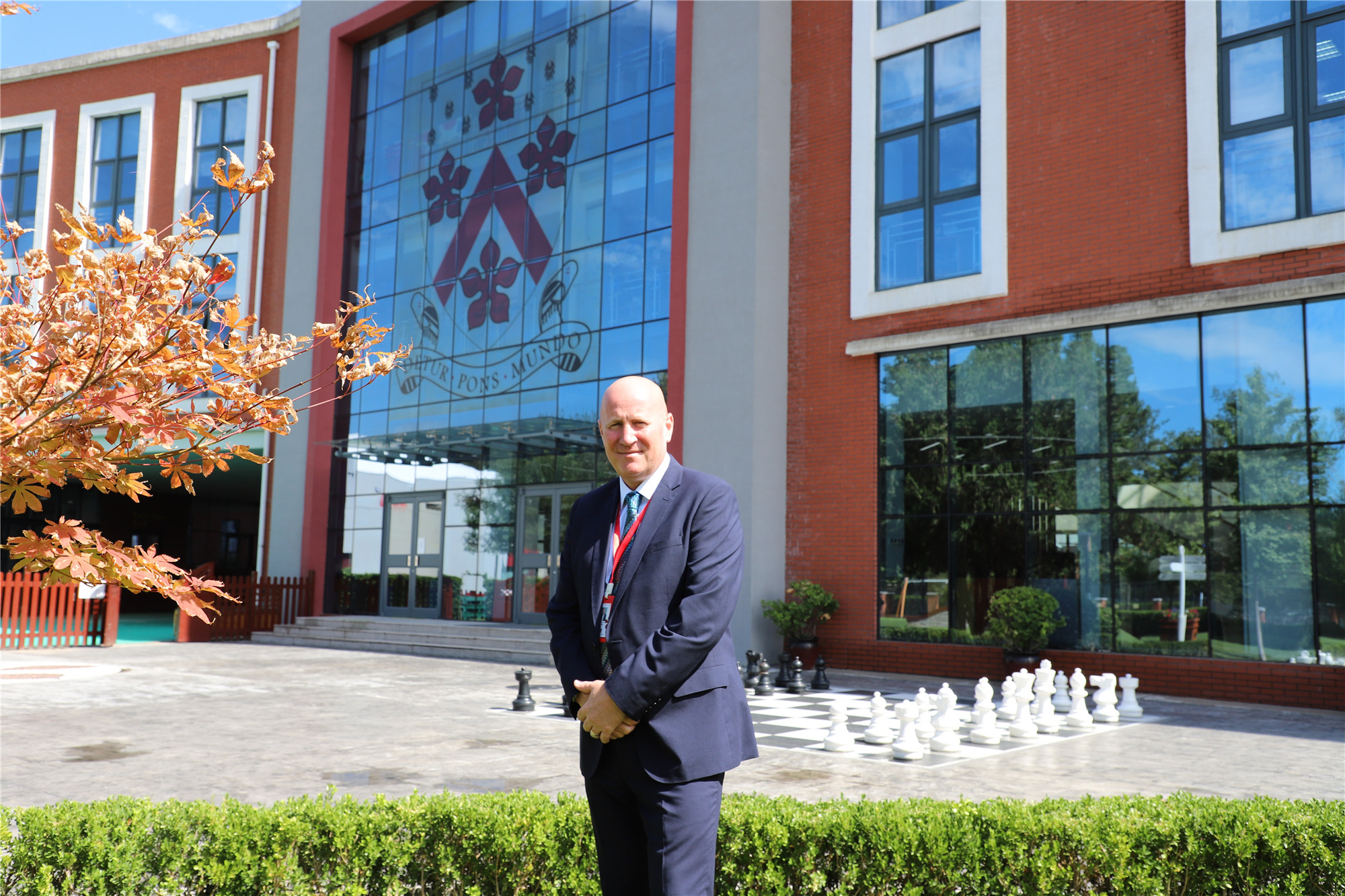 On behalf of DCB, I would like to extend the warmest of welcomes to our new and returning families. It has been an active and fruitful summer, full of positive developments and the excitement of meeting fresh faces and reuniting with familiar ones. With the new school year just around the corner, here is what students and parents can expect moving forward.
I would first like to acknowledge the support that students and parents showed during the first half of 2020. The fast-changing situation was an unexpected challenge for us all, and we thank the wider Dulwich community for their patience, understanding and flexibility.
Looking ahead into the new academic year, one thing stands out as particularly pertinent, given the events of the past year – and that is nurturing relationships, care and trust in our community.
Learning is an undoubtedly social act, one where relationships and the wider community are key. Not only is sharing, bonding and collaboration essential, but the broader learning environment is also extremely important. That's why DCB is emphasising, more than ever, the notion of staying truly connected, with teachers and with one another.
Thankfully, we have a large number of teaching staff and counsellors who can help ensure that health and wellbeing remain a top priority at DCB. During the pandemic, teachers and students got creative in staying connected. This included music and cooking class livestreams, online PE activities, house scavenger hunts, and even an initiative to fly a paper plane virtually around the world. Moreover, we were keenly aware of the necessity to share positive messages on the importance of relationships with family, friends and other community members. The creativity, enthusiasm and care shown during the most unexpected of periods has been truly astonishing.
This will continue in the new school year. In addition to maintaining these inspiring and positive daily interactions, we will also focus on improving the quality of the relationships we share and promoting trust and care for each other. Last September, DCB launched an initiative named Worldwise Academy linking students with professionals in areas of science and technology; business, finance and entrepreneurship; arts and creative industries; and public affairs and law. We plan to resume the initiative as soon as the circumstances allow. One of our overriding objectives is to make the DCB community stronger and supportive one.
Through the summer, the DCB staff and teachers powered forward to make this academic year as smooth and engaging as possible. I can say with full confidence that we will have a fabulous year ahead.
We look forward to meeting you soon.
Anthony Coles
Head of College