How to Celebrate World Kindness Day
How to Celebrate World Kindness Day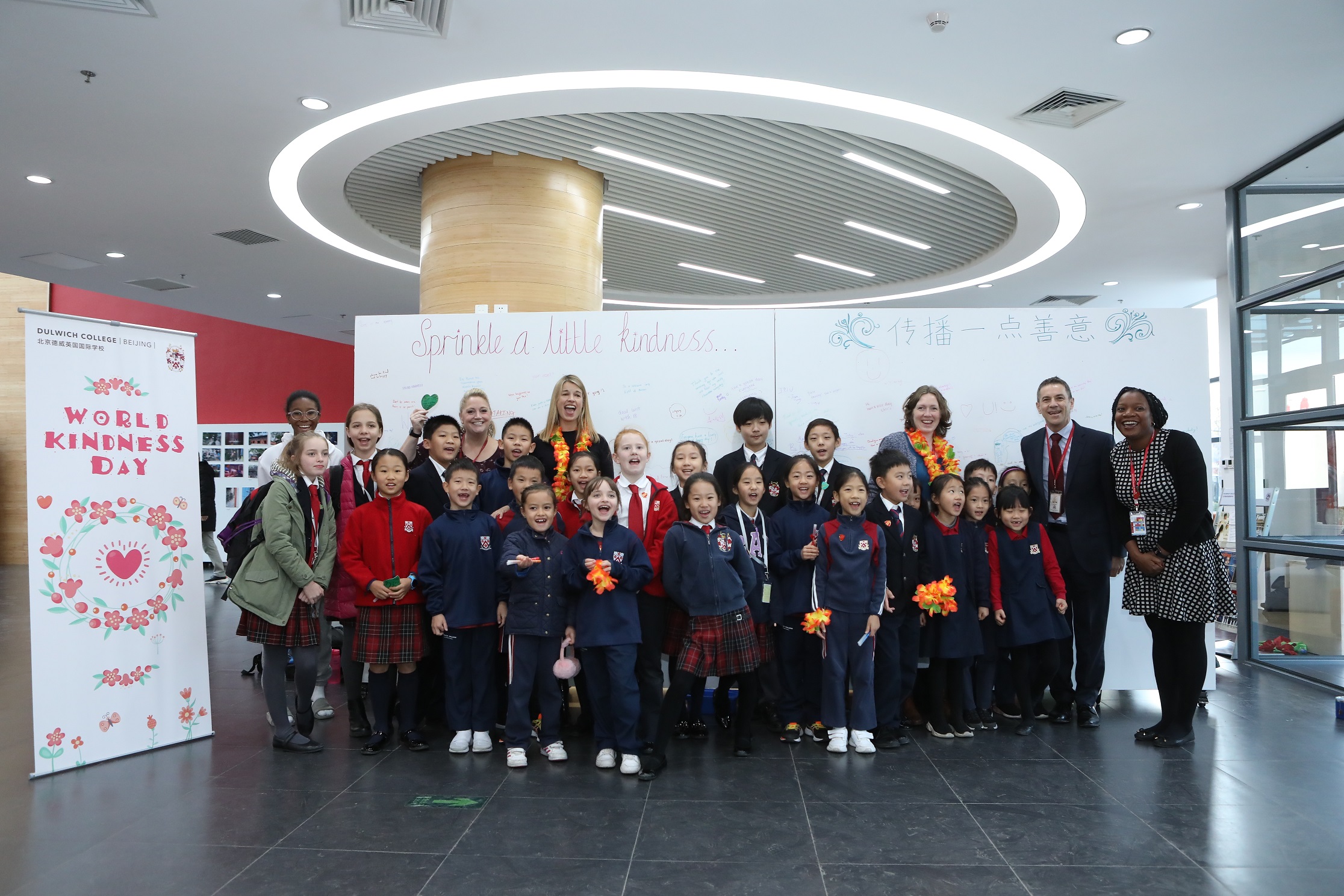 Kindness is one of our Dulwich Values, so it seemed rather fitting that our children all celebrated this concept on World Kindness Day 2019 on 13th November.
The morning of the big day arrived, and happy, chattering children from the Early Years and Junior School Student Councils, Year 7 Wellbeing Ambassadors and Year 11 Wellbeing Representatives gathered in the Atrium to welcome the community with cheery greetings as they entered the school. They handed out good-will messages scribbled on paper hearts, held the doors open (and let the guard have a rest for an hour!), and encouraged people to sign the 'Kindness Wall'.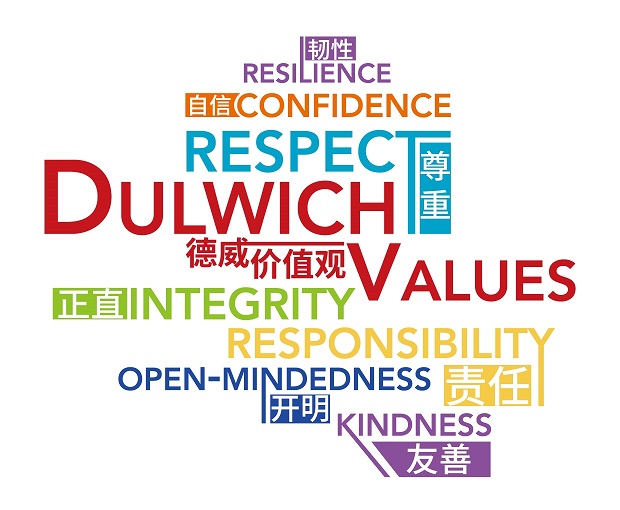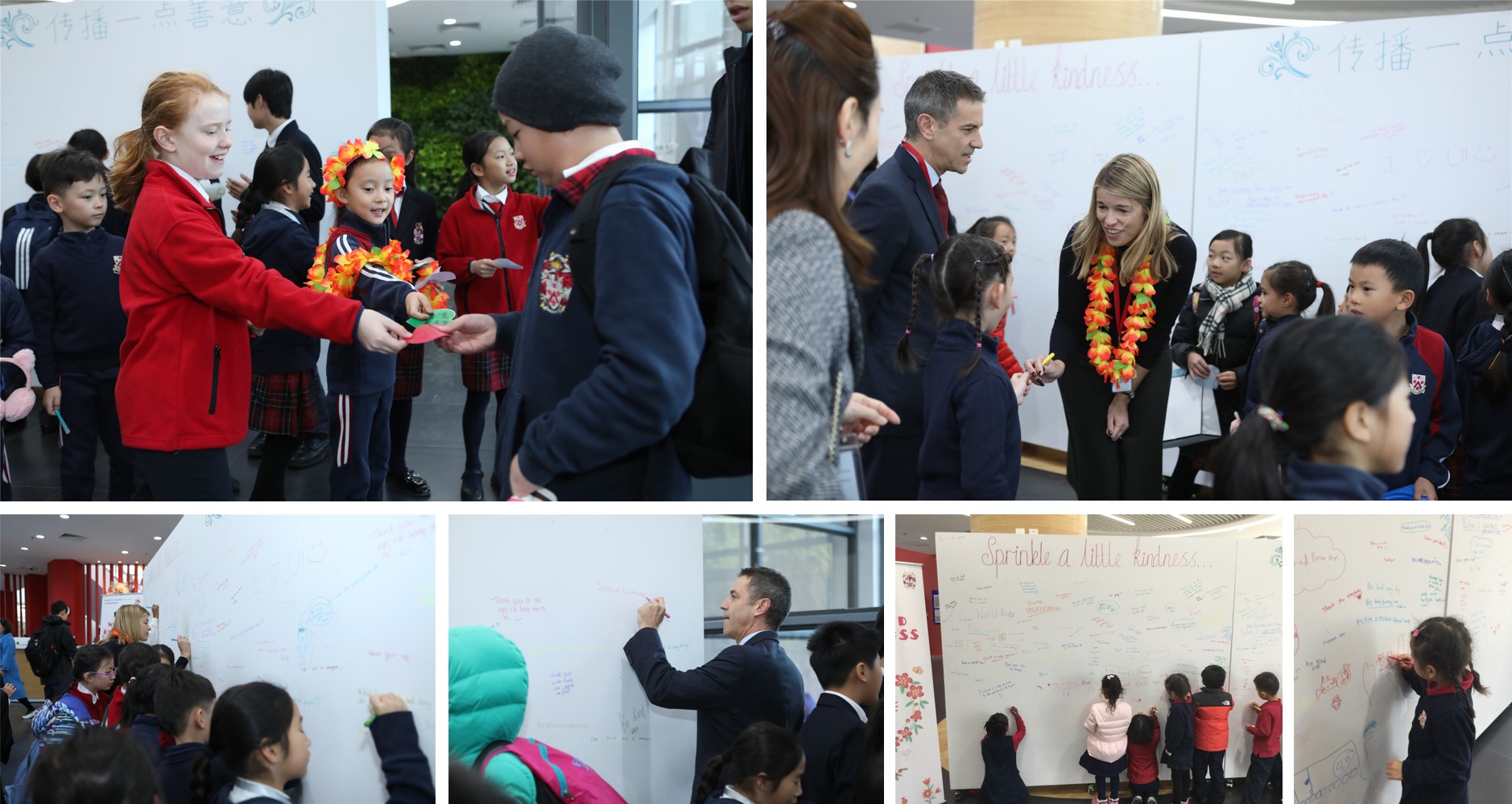 The Student Councils also collaborated to deliver lessons about kindness to their peer groups, created displays in their schools, and thought about how they could help support this learning throughout the day. In Early Years, children baked cakes and biscuits and paraded around the school to give them to unsuspecting staff. They practised some mindfulness, made paper flowers for our school ayis, listened to kindness stories, talked about how they had been kind and who was kind to them, and presented love hearts to those they cared about. All over the College, the community came together to spread a little kindness and took time in their busy day to consider others.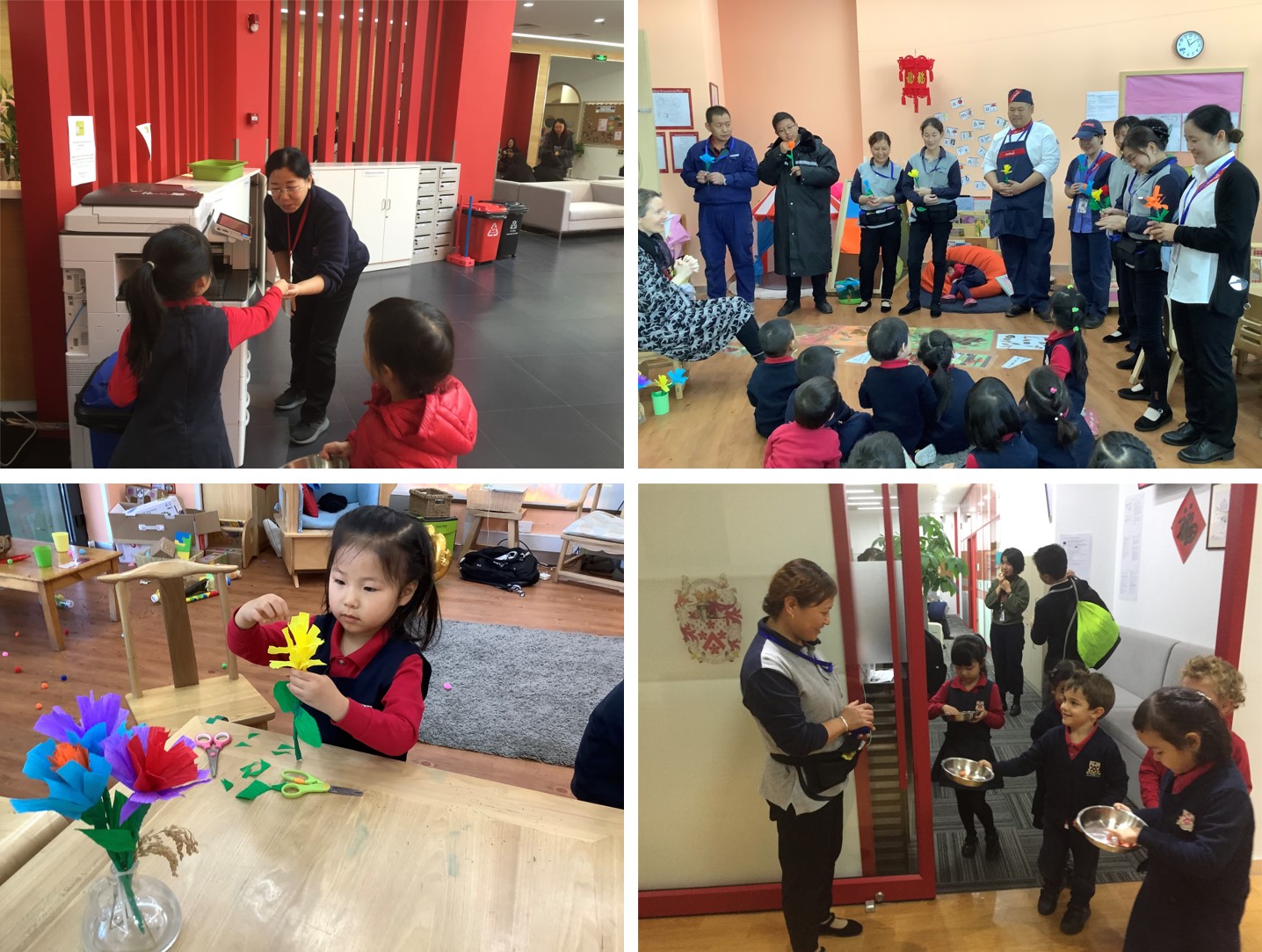 Did you celebrate World Kindness Day? If not, it's not too late; try some of the gestures above!