Worldwise Academy Launch – Linking Students with Professionals
Worldwise Academy Launch – Linking Students with Professionals

Dulwich College Beijing already boasts an excellent reputation for offering a holistic education. But we want to do more. We want to enrich the career explorations of students by creating connections between the school and the world of work. We want to go beyond the traditional "Career Day". Enter Worldwise Academy, an initiative linking students with professionals in areas of science and technology; business, finance and entrepreneurship; arts and creative industries; and public affairs and law.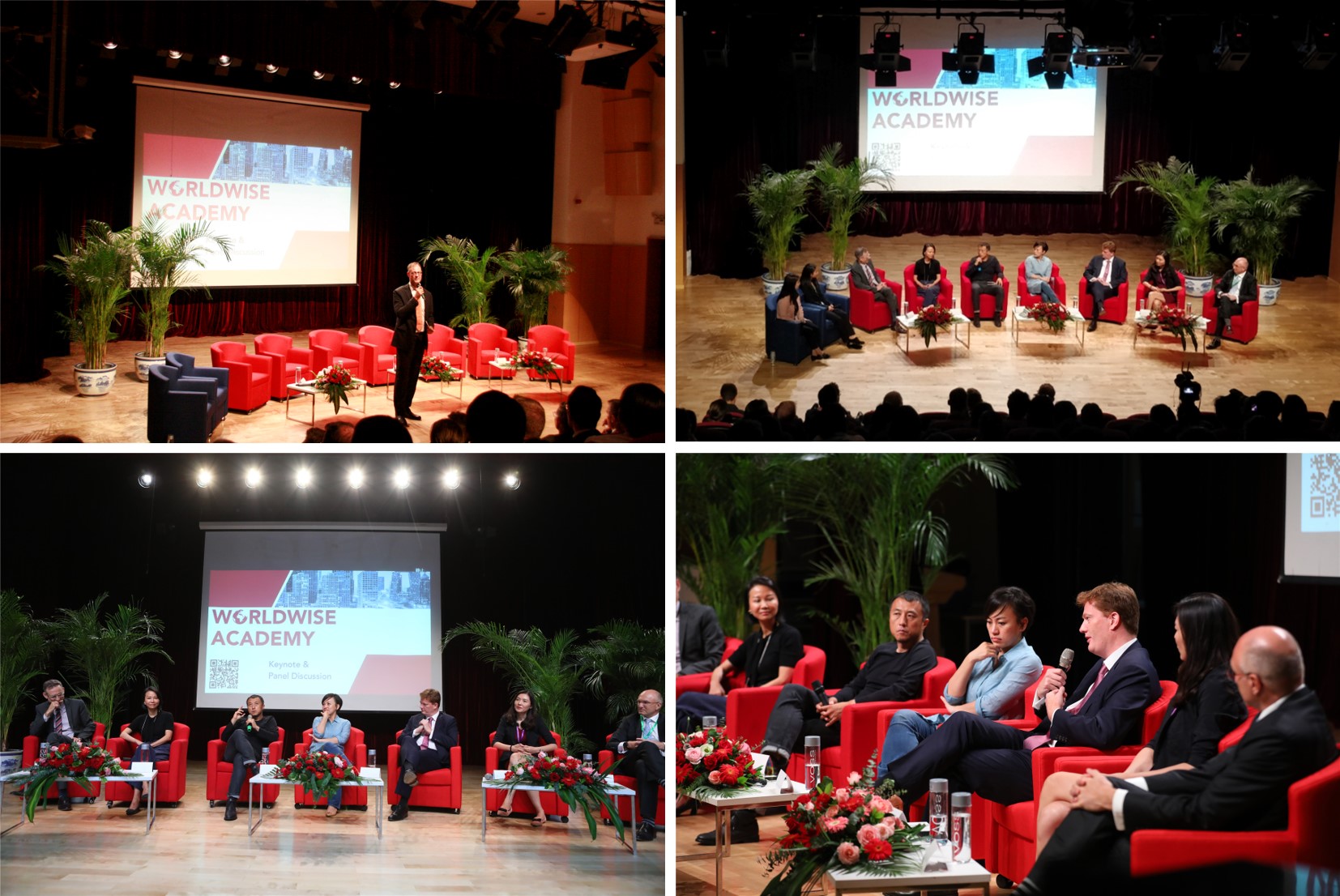 To kick off Worldwise Academy, DCB invited parents and students to an official launch on 4 September with the topic, "Intrinsic Motivation: Finding What Truly Drives You to Success". In a packed theatre, our keynote speaker, Mr David Aikman (World Economic Forum), as well as our esteemed panellists – Ms Elizabeth Pei (Disney), Mr Li Hu (Open Architecture), Mr Danny Alexander (Asian Infrastructure Investment Bank), Mr Sharif Khan (Microsoft, Asia), Ms Annabelle Yu Long (Bertelsmann China Corporate Centre), and Mr Michael Fosh (ReedSmith) – gave honest, frank, humble and sincere accounts of the value of intrinsic motivation and its influence on their journey through life.

The event was framed superbly by our Year 13 students – the natural and accomplished moderation by Angel L and Yeseo K, the powerful opening and closing speeches by Othneil G and Miksa J, and the smooth transitions by Jing Jing C.
After the positive feedback to the launch, we look forward to seeing the Worldwise Academy engage many students throughout the year. With closer collaboration between industry professionals and the school, we expect our students to be intellectually challenged and pushed out of their comfort zones so that they can gain the skills and motivation to make a meaningful difference in the world.